Get job alerts
Abstractor
We'll send you job opportunities in email
About
Description
As Abstractors, we prepare lists of legal instruments specific to a specific piece of land and the buildings on it, and thoroughly examine documentation such as mortgages, liens, judgments, easements, maps, plat books, and agreements to verify a multitude of factors such as properties' legal descriptions, ownership, or restrictions. We also examine individual titles to determine if there are any restrictions due to tax delinquency that will affect titles and limit property use. We prepare reports describing any title encumbrances encountered during searching activities, and outlining actions needed to clear titles.
Core tasks:
aid in decision making by researching all relevant legal materials
evaluate information related to legal matters in public and personal records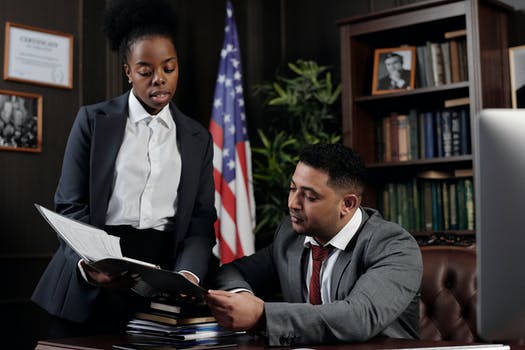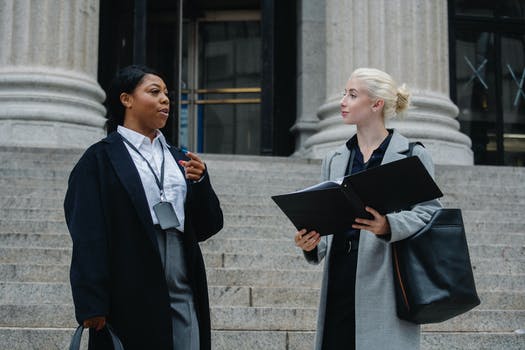 Insights
Professional Growth
How Many Years of Experience Do Professionals Need Before Becoming Abstractor?
Professional Growth
How Long Do Abstractor Employees Typically Stay in Their Roles?
Professional Growth
What Is the Job Hopper Score for Abstractor Employees?
Get job alerts
Abstractor
We'll send you job opportunities in email
Career path
Path to job
Prior positions
How long does a Abstractor work in this position across multiple employers?
Fields of study
Discover a Abstractor's areas of knowledge sorted by their majors.
Top educational institutions
Explore the list of higher education institutions that a Abstractor typically studied at.
Fairmont State University
Louisiana State University-Alexandria
University of Louisiana at Lafayette
Get job alerts
Abstractor
We'll send you job opportunities in email
Community
Demographics
Culture & Values
What Is the Age and Gender Ratio of Abstractor Employees?
Workplaces
Professional Growth
Who Are the Top Employers for Abstractor?
Professional Growth
What Industries Does Abstractor Typically Have Experience In?
Browse open

Abstractor

jobs
Explore our numerous Abstractor job opportunities
Discussion about Abstractor position
Want to know more about

Abstractor

position?
Share your thoughts and ideas about Abstractor position with others in our community.
Do I need to take any courses to qualify for Abstractor?
Do people working as an Abstractor have a lot of responsibilities?
What are the main requirements for an Abstractor?
Is it possible to be a freelancer and work as an Abstractor at the same time?
Is the interview process long and complicated?
Is it hard to get a job as an Abstractor?
How should I picture the work environment for an Abstractor?
Can you make a decent amount of money if you work as Abstractor?
Question for those who work as an Abstractor: what do you wear at work?
Is it worth it to switch position to an Abstractor nowadays?
Where do people working as an Abstractor usually graduate?
What is the women/men ratio in the job of Abstractor?
55% are women in this profession.
What is the most common age of an Abstractor?
Is an Abstractor considered to be a senior profession?
On average, people have 4 years of experience when they start working as an Abstractor
Which industries have a lot of people working in Abstractor roles?
Professional / Scientific / Technical is the most probable for an Abstractor to work in.
Is a higher education needed as an Abstractor?
No higher education could not hurt if you want to be an Abstractor
Which company employs the most people in the Abstractor role?
DPS Land Services, Dudley Land Company, Flatiron Health and Percheron has the most employees.
How long do you usually work as an Abstractor before changing to another position?
4 years is the typical lifespan for an Abstractor.
How frequently people change companies if they work as an Abstractor?
A Abstractor is likely to work for multiple companies as an Abstractor.
From which job titles people come from to work as an Abstractor?
Typical prior positions for an Abstractor are Landman or Title Abstractor
What are the typical next steps for someone working as an Abstractor?
Changing from an Abstractor to Landman or Title Examiner is a typical career path.
Get job alerts
Abstractor
We'll send you job opportunities in email
Disclaimer
LENSA generates certain information provided on this website by compiling and analyzing publicly available data and data from employees/former employees. All company names are the registered trademarks of their original owners. The use of any trade name or trademark does not imply any association with the third-party company. None of the information provided is endorsed in any way by any of the companies mentioned. We do not guarantee the accuracy, currency, or suitability of this information (including regarding demographics or salary estimate) and you are responsible for how you use it. ALL INFORMATION IS PROVIDED "AS IS" AND "WITH ALL FAULTS". We are not responsible for nor endorse third party content on our website. If you notice any inaccurate information or information you think is proprietary you can email us at

[email protected]

. See our Terms and Conditions and Community Guidelines for more information.