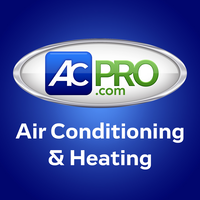 AC Pro
Filter by department
All departments
Filter by department
All departments
Architecture / Engineering
Engineers
Architecture / Engineering Managers
Arts / Entertainment / Media
Designers
Human Resources
HR Management
Marketing / Advertising / PR
Marketing
Marketing / Advertising / PR - Other
Accounting / Finance
Financial Managers
Computer / IT
Computer / IT - Other
Software Developers and Programmers
Network / Systems Administrators
Management
Management - Other
General and Operations Managers
Sales / Retail
Sales Managers & Supervisors
Sales - Other
Retail
Administrative
Administrative - Other
Secretaries
Production
Production Supervisors
Team
Professional experience
Industries
Check out all the different industries AC Pro employees have experience in.
Summary
Company information
History
AC Pro, headquartered in Fontana, California, is a family-owned company. It has been supplying air conditioning and heating products since 1986. Its locations work for Arizona markets, Southern Nevada and Southern California. It sSee more
Address
Multiple locations
Industry
Plumbing / Heating / Air-Conditioning Companies, Niche Personal Services Companies, Car Repair & Maintenance Companies
Website
https://acpro.com
Similar companies
Discover companies that are similar to AC Pro.
Jobs
Job trends
Total job postings in the past
Based on 130 job boards, duplications excluded
5 days
Average posting lifetime
Total job posting distribution in the past
Based on 302 number of jobs from 130 job boards, duplications excluded
| Job category | Distribution | Job quantity | 6 months | 1 year |
| --- | --- | --- | --- | --- |
| Sales | 42.7% | 129 | 30% | 3,125% |
| Transportation & Logistics | 31.8% | 96 | 4% | 1,500% |
| Manufacturing | 8.9% | 27 | 20% | 1,250% |
| Construction | 5.6% | 17 | 43% | 42% |
| Banking | 2.3% | 7 | 60% | 600% |
| Customer Service | 2.0% | 6 | 100% | 500% |
| Other | 2.0% | 6 | 400% | 50% |
Q&A about AC Pro
Learn what others have to say about this company or join the discussion by contributing a question or an answer.
Q: When was AC Pro established?
Q: What industry does AC Pro fall under?
A: Transportation/Logistics, Retail.
Q: I'd like to know how much AC Pro makes per year.
A: They make $50m to $100m
Q: how many years did you spend at AC Pro?
Q: are you eligible for benefits straight away after being hired?
A: No, they do it in parts frist its pto after 90 days then its medical and the 401k after a year
Q: how long does it take for the background check to be done?
Q: they accept people without college degrees at AC Pro?
Q: Which school(s) did you study at before starting at AC Pro?
A: Sam bernardino University
Q: what was the reason you left your job at AC Pro?
Q: where did you work before applying to AC Pro?
A: Shift lead at food restaurant
Q: What was the size of the company you worked for before joining AC Pro?
Be the first one to answer this question and help a fellow member!
Q: how are the working hours at AC Pro?
Q: best part about working for AC Pro?
A: The once a month bbq during the summer
Reviews
Get the scoop on what others who have experience with this company think of working there. Have some insight? Join the conversation and help other job seekers by leaving a review.
The truth of working for ac pro
Associate - Fontana, CA - March 26, 2021
When i was there management was confusing, one department head was giving order to the other departments head. One would work his employees and never saw things their way because he was scared of looking bad, those who been in the company for so long have been grandfather in. Drive forklift? Stay away you wont get paid extra expect more work and get paid the same. Cross training leads to them taking advantage of you. I would occasionally have tl set up plasma, operate the collar and plaster ground machine, drive fork lift to drop off the scrap metal, lower overstock and restock bins. They said change machine's and it had to be done. Learned all the methods of making stuff got paid like everyone else
Free food once a month, pto, overtime
Overworked, safety guy, management structures, management doesnt care, Favoritism, horrible benefits
Disclaimer
LENSA generates certain information provided on this website by compiling and analyzing publicly available data and data from employees/former employees. All company names are the registered trademarks of their original owners. The use of any trade name or trademark does not imply any association with the third-party company. None of the information provided is endorsed in any way by any of the companies mentioned. We do not guarantee the accuracy, currency, or suitability of this information (including regarding demographics or salary estimate) and you are responsible for how you use it. ALL INFORMATION IS PROVIDED "AS IS" AND "WITH ALL FAULTS". We are not responsible for nor endorse third party content on our website. If you notice any inaccurate information or information you think is proprietary you can email us at support@lensa.com. See our Terms and Conditions and Community Guidelines for more information.