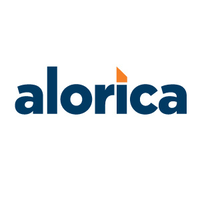 Alorica
Never miss new job openings
Team
Professional experience
Professional Growth
How many years of experience do Alorica employees have before joining?
Professional Growth
What industries did Alorica employees work in previously?
Professional Growth
Where did Alorica employees work before joining?
Educational background
Educational background
What did employees at Alorica study?
Top educational institutions
Where did employees at Alorica study?
Metropolitan Community College-Kansas City
University of Nebraska at Omaha
University of Phoenix-Utah
Never miss new job openings
Employee data
Professional Growth
How long do people stay in a role at Alorica?
Culture & Values
How does Alorica rank for age & gender diversity?
Career advancement
Professional Growth
How does Alorica rank for career advancement?
Professional Growth
What companies do Alorica employees go on to work at?
Never miss new job openings
How Do I Match This Company?
Are you and
Alorica
a perfect pairing? Let's explore your common touchpoints.
Summary
Company information
History
Alorica is a leading provider of business process and customer satisfaction outsourcing solutions that span the entire customer lifecycle, serving more than 200 major clients worldwide in the automotive, financial services, healthSee more
Address
Multiple locations
Industry
Call Centers, Data Processing & Hosting Companies
Website
https://alorica.com
Departments
What departments Alorica employees work at?
| | Departments | Ratio |
| --- | --- | --- |
| | Customer Service | 30.5% |
| | other occupation | 28.4% |
| | HR Management | 8.1% |
| | Computer User Support | 6.7% |
| | Management - Other | 6.5% |
| | General and Operations Managers | 5.6% |
| | Sales - Other | 5% |
Similar companies
See what companies are similar to Alorica
Never miss new job openings
How Do I Match This Company?
Are you and
Alorica
a perfect pairing? Let's explore your common touchpoints.
Jobs
Never miss new job openings
How Do I Match This Company?
Are you and
Alorica
a perfect pairing? Let's explore your common touchpoints.
Q&A about Alorica
Want to know more about

Alorica

?
Learn what others have to say about Alorica or join the discussion by contributing a question or an answer.
q:
What year was Alorica founded?
q:
What industry does Alorica fall under?
Falls under Computer/Internet
q:
Where is the headquarters of Alorica?
q:
gender breakdown at Alorica?
gender ratio is 45.9% female, 54.1% male.
q:
How much revenue does Alorica generate?
q:
Who is the CEO of Alorica?
q:
How many years does an employee typically spend working for Alorica?
An employee typically spends 4-8
q:
What size of companies did Alorica employees used to work for?
Most worked for large businesses before.
q:
How often do employees get promoted at Alorica ?
advancement opportunities are low
q:
Top future employers of Alorica employees?
AT&T, Comcast, Conduent, Self Employed, The Home Depot, Verizon, Walmart, West Corporation.
q:
Where did employees work before joining Alorica?
APAC Customer Services Inc, Convergys, Expert Global Solutions, McDonald's, PRC, LLC, Walmart, West Corporation, Xerox.
q:
Does anyone know the average age of employees at Alorica?
Here's an estimate I found for Alorica: 21-30.
q:
What kind of degree do you need to work at Alorica?
typically one of the followings No higher education, Bachelor of Science
q:
What kind of degree does Alorica want from applicants?
q:
do they hire felons at Alorica?
q:
How can the background check be sped up at Alorica?
q:
how are the working hours at Alorica?
q:
How long did you work for Alorica?
q:
Did you leave Alorica on good terms?
q:
Hello! I'd like to know what a job interview is like?
q:
pay every week or every 2 weeks?
q:
Can someone tell me about the vacation policy at Alorica?
q:
did you work at a big company before Alorica?
q:
What is the mission of Alorica?
"At Alorica, our mission is simple: to deliver insanely great customer experiences.".
q:
Does alorica in Sherman tx drug test? If so how?
Never miss new job openings
How Do I Match This Company?
Are you and
Alorica
a perfect pairing? Let's explore your common touchpoints.
Reviews
Have some insight of

Alorica

?
Get the scoop on what others who have experience with Alorica think of working there or join the conversation by leaving a review.
Healthcare Producer (Contractor)
Huntsville, AL - January 26, 2023
Disappointing, haphazard management and trainers (except for one). Management and training team were obviously "bonus driven" because they would berate new hires if they used the automated training courses in a manner that "they felt" would impede course completion ahead of expectations. I was specifically spoken to unprofessionally in an open classroom full of classmates by one trainer that stated "I've been doing this for 3 years.. and I can tell you that you are setting yourself up for failure by using the study materials the way you are". This trainer didn't know me, nor had she ever had a conversation with me before that day. End result .. Not did I succeed .. but I was one of the highest scorers on the Alabama State Licensing exam in our group .. and completed the training requirements 2 weeks ahead if expectations.
---
Pros and Cons
Work from home 100% after completing required training. Pay rate slightly higher than min. wage.
Horrible management and trainers due to roll over of exiting employees.
sales and customer service rep
Spokane, WA - January 23, 2023
They gave good training to there employees
Worked for Alorica for a couple years.Alorica outscorced with 24 hour fitness , direct tv and AT&T . I started with 24 hour fitness taking phone calls incoming from there clients and i would put notes in about there locations . Did this for couple months till they moved me over to Direct TV and AT&T because of my sale background . So i spent the next year and a have taking incoming calls from AT&T and Direct TV upgrading client packages . I stop working there because they where not paying me my commission...
---
Pros and Cons
Not getting my commission
Remote customer service representative
I loved being able to work from home but the company is the absolute worst company I have ever worked for. Management is extremely horrible and don't know how to communicate properly. Staff is extremely undertrained.
---
Pros and Cons
Ability to work from home
Extremely poor management
Customer Support Associate
St Joseph, MO - December 14, 2022
What is the best part of working at the company? they really work with you and whatever you have going on What is the most stressful part about working at the company? system errors What is the work environment and culture like at the company? helpful and very diverse What is a typical day like for you at the company? most days are smooth
---
Pros and Cons
Fair pay, when one client program ends they will offer replacement
Poor healthcare options, no benefits, no sick leave or PTO, poor pay,
San Antonio, TX - December 10, 2022
Stressful job with poor support
Alorica offers benefits, but compared to the low pay and hard work, there is very little compensation. Management would refuse escalation calls, and worsen situations due to their lack of support. Imagine a customer requesting a transfer, and no one will take it. Meanwhile the customer is screaming and cursing, and there is no way to deescalate the call.
---
Pros and Cons
Trains well in customer service
Poor managerial support and low pay
Memphis, TN - November 23, 2022
Fun & Productive workplace
Love begin able to bring up work day in the comfort of my home. Don't have to work about if gas in the car, what outfit to wear, etc. Just a short walk down the hall at work.
---
Pros and Cons
free lunch, friendly office, outside living
no parking, no bad food, no walking the dog at the park
Customer Service Representative
Corpus Christi, TX - October 16, 2022
I had I team manger that was great. Other one only provided info/updates to favorites & when promotions were announced - recommended male who worked with husband. Never knew when & how changes needed to be done & always given more work because pharmacists Asst's didn't want to do it or management thought CSRs didn't have enough to do. TMs were stressed max except favorites & you felt it.
---
Pros and Cons
None - no parties, maybe free lunch once a quarter
Dismal and demoralizing, favoritism and nepotism
There was favoritism and nepotism galore, it was an uncomfortable and often hostile work environment.
Fun and productive work place
Was a great opportunity to learn about customer service and how to handle inbounds calls and more technicians knowledge.
Slave wages and no overtime pay flat 9.00 per hour no matter how much you work. No respect, worst managers. They lie about getting you a supervisor.
Customer Account Representative
May 26, 2022
I worked as a customer support representative and handled Amazon account. It was exciting ang challenging work.
---
Pros and Cons
Friendly colleagues, Good Work environment
Humble, TX - May 17, 2022
Fun and supportive work environment
Alorica gave me a chance to prove my skills, when no one else would. Most companies I applied to did not see the relevance in my experience being a stay at home mom for approximately 10 years or employment skills from prior to then. After working with a very diverse group of people and acquiring current skills and experience with Alorica, I am more confident in my own abilities. Also, they work with me regarding accommodations I need for health issues. They have an open door and no retaliation policy. I have enjoyed working for them and value the experience I have accomplished.
---
Pros and Cons
Celebrations. Open door policy, Diversity, Remote positions
Parking can be far from entrance, pay could be better
Homestead, FL - May 6, 2022
They chaned team leads every week. You never know who to talk to. I wasn't fired, just taken off schedule with not explaination.
---
Pros and Cons
none at all. worked 8 years, one .25 raise.
Humble, TX - April 23, 2022
Very gratifying helping customers