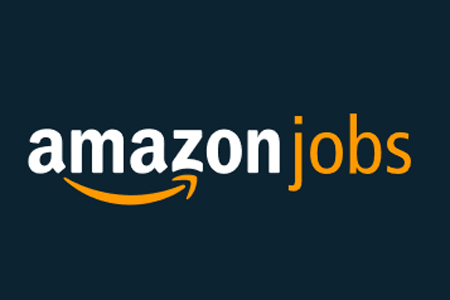 Amazon
Filter by department
All departments
Filter by department
All departments
Human Resources
Transportation / Logistics
Computer / IT - Other
Software Developers and Programmers
Computer Systems Managers
Management - Other
General and Operations Managers
Administrative
Team
Professional experience
Years of experience
See how many years of experience Amazon employees have under their belts from previous professional endeavours.
Top 5 previous employers
Explore the most frequent companies Amazon employees worked at prior to joining Amazon.
Industries
Check out all the different industries Amazon employees have experience in.
Size of previous employers
Examine the size of the companies Amazon employees worked at prior to joining Amazon.
Educational background
Fields of study
Discover which fields Amazon employees studied, grouped by type of degree.
Top educational institutions
See which colleges and universities Amazon employees attended.
Arizona State University-Tempe
Carnegie Mellon University
University of Michigan-Ann Arbor
University of Southern California
University of Washington-Seattle Campus
Employee data
Length of employment
See how many years an employee typically spends working for Amazon.
Age
Age distribution at Amazon.
Gender ratio
See gender distribution at Amazon.
| | Gender | Ratio |
| --- | --- | --- |
| | male | 70% |
| | female | 30% |
Top job titles
These are the top job titles at Amazon.
Career advancement
Climb up the career ladder
How are the chances of advancing your career at Amazon relative to the time in a position.
| Years in position | Percentage who advanced |
| --- | --- |
| <1 | 22.8% |
| 1 | 48.2% |
| 2 | 18.8% |
| 3 | 6% |
| 4+ | 4.2% |
Top 5 future employers
See the list of companies most Amazon employees moved on to.
How Do I Match This Company?
Are you and Amazon a perfect pairing? Let's explore your common touchpoints.
Summary
Company information
History
Amazon, the Seattle-based online retailer, provides personalized shopping services and direct shipping to customers. The company's platform, amazon.com, offers a wide range of products including books, music, videotapes, computersSee more
Address
Multiple locations
Industry
Business Services (Unclassified)
Website
https://amazon.com
Departments
Get a breakdown of the various departments at Amazon, sorted by size.
| | Field | Ratio |
| --- | --- | --- |
| | other occupation | 31.1% |
| | Software Developers and Programmers | 20.9% |
| | Management - Other | 14.7% |
| | Administrative | 6.9% |
| | General and Operations Managers | 6.7% |
| | Transportation / Logistics | 6.5% |
| | Human Resources | 6.3% |
Similar companies
Discover companies that are similar to Amazon.
How Do I Match This Company?
Are you and Amazon a perfect pairing? Let's explore your common touchpoints.
Jobs
How Do I Match This Company?
Are you and Amazon a perfect pairing? Let's explore your common touchpoints.
Q&A about Amazon
Learn what others have to say about this company or join the discussion by contributing a question or an answer.
Q: Does Amazon hire people with a criminal record?
Q: Did you leave Amazon on good terms?
A: Yes & was rehired at the same location...DFW7 Haslet Texas
A: yes they never answer question from HR headquarters.
Q: When was Amazon founded?
Q: What industry is Amazon in?
A: they're in Computer/Internet, Retail.
Q: Where's Amazon's HQ located?
A: The HQ is at Seattle, WA.
Q: What's the gender distribution at Amazon?
A: 30.0% female, 70.0% male.
Q: What's Amazon's yearly revenue?
Q: Who is the CEO of Amazon?
Q: How long do people usually work for Amazon?
A: most are temp anyways this way when the season is over Oct to Jan they will lay off in the masses and keep work horses like me. They loved me in the davenport Florida sort slide. Worked me to the bone I love the super fast pace and the very low pay not benefits part time status and over 70 hours per pay period even at 10 an hour back the overtime adds up quickly
Q: What size of companies did Amazon employees used to work for?
A: Most worked for large businesses before.
Q: what are the chances of career advancement at Amazon?
Q: Who are the top previous employers of Amazon employees?
A: Google, IBM, Microsoft Corporation, Nordstrom, Starbucks, Target, US Army, Walmart.
A: Texas Instriments Excel Logistics Motorola
A: Google, ibm, microsoft corp, nordstrom, starbucks, target, us army, walmart
Q: Does anyone know the average age of employees at Amazon?
A: Here's an estimate I found for Amazon: 21-30.
Q: Where did most of Amazon employees go to school?
A: Arizona State University-Tempe, Carnegie Mellon University, University of Michigan-Ann Arbor, University of Southern California, University of Washington-Seattle Campus.
A: they do not even need to read they will show them the fast way computer do most of the reading and QC anyways
Q: do you work shifts at Amazon?
Q: Does Amazon offer raises often?
A: never unless they are not able to hire in that area then a bonus if offered if you stay long enough to collect
Q: which days Amazon pays their employees?
Be the first one to answer this question and help a fellow member!
Q: Can someone tell me about the vacation policy at Amazon?
A: sure you work and they will lay you off and you are able vacation as much as possible
Q: How long is the hiring process for Amazon?
Be the first one to answer this question and help a fellow member!
Q: What's Amazon's business mission statement?
A: "Amazon is guided by four principles: customer obsession rather than competitor focus, passion for invention, commitment to operational excellence, and long-term thinking. Customer reviews, 1-Click shopping, personalized recommendations, Prime, Fulfillment by Amazon, AWS, Kindle Direct Publishing, Kindle, Fire tablets, Fire TV, Amazon Echo, and Alexa are some of the products and services pioneered by Amazon. For more information, visit www.amazon.com/about.".
A: deliver to their customer more and more faster and faster same day even better. sign up more prime this way they will compete with costco without advertising it that way
Q: How do i set up an interview ?
Be the first one to answer this question and help a fellow member!
Q: who are employees usually hired by after leaving Amazon?
A: Amazon Lab126, Apple, Expedia Group, Facebook, Google, Microsoft Corporation, Oracle, Uber.
Q: how many years did you spend at Amazon?
A: many years and the overtime was always available i still want to visit their RN cheaper for the than paying for insurance for the associates
Q: Which school(s) did you study at before starting at Amazon?
A: i have many degrees but amazon did not eve care if am able to read. they did do a drug test easy enough to do with their hr associates no trip to quest required
Q: What was the size of the company you worked for before joining Amazon?
A: bigger but again they do not care where you worked before they need you now
Q: How do I find Amazon Online jobs?
A: many amazon websites even from your phone better for young individuals the younger the better
Q: Do you need a medical card to be a yard jockey?
Be the first one to answer this question and help a fellow member!
Q: Does Amazon hire felons
Be the first one to answer this question and help a fellow member!
How Do I Match This Company?
Are you and Amazon a perfect pairing? Let's explore your common touchpoints.
Reviews
Get the scoop on what others who have experience with this company think of working there. Have some insight? Join the conversation and help other job seekers by leaving a review.
Associate manager position
Associate - Staten Island, NY - January 27, 2022
All managers are very friendly and very easy to talk to. The other associates are very helpful too. Amazon benefits are great and wonderful...
Friendly Office, Able to relate your issues with HR
Fun and productive workplace
Picker / Packer - Austin, TX - January 26, 2022
Working in the Austin fulfillment center is like working in an ideal world where people from various countries, races, ethnicities and religions work together and have fun interacting with each other on the job.
Great benefits, good work/life balance, terrific coworkers
Too much virus going around
Demanding Job
Sort Center Associate - Crest Hill, IL - January 19, 2022
I met some nice people at this job. I worked in the warehouse facility scanning and sorting packages. It was a 5 hour shift, and I was able to change my shift hours after so many months being at Amazon.
We had paid break time for 20 minutes.
Scanning packages was uneventful after awhile. There also slow periods at times.
Fun supportive colleagues
Working at Amazon was a great way to feel like you were making a difference in your community. The coworkers were great.
We're just a number
Inbound pallet dock - Lakeland, FL - January 11, 2022
I have a physical injury and amazon took me out of work without any kind of consideration and without any kind of warning beforehand. They just went to me to tell me you can't work here with restrictions anymore, when your restrictions change you can come back. My injury is not a joke, I have a back injury. And my only restrictions were not to lift more than 20 pounds, and not to work more than 8 hours a day. When this medical accommodation situation will be handled through a manager in charge of my case. They did not give me any documents. They had no empathy, ethics, or profedionalism. I am a totally single single mother in the state of Florida. I need to provide support for my daughters. And I can say that I am one of the best employees, I have never had a report, they have never caught my attention, I always do my job with great satisfaction. But for amazon especially TPA2
Everything is bad, they don't respect the associated, we are just a number.
Amazon is a joke.
Process Assistant - Edison, NJ - January 10, 2022
I was fired because another associate said i threaten them, I've never had a complaint or issue but because an associate was threaten by me and lied, i was out of a job, so my advice find a job that has a union, there's no future in Amazon.
The pay if your willing to work over 40hrs
There's no union so expect to be fired whenever they feel the need to do so.
Fun place to work and lose some weight!!!
Associate - Las Vegas, NV - January 7, 2022
I decided to look for a part time job and well Amazon came knocking!!! It was a full time job day one full benefits...... I really didn't need a full time job but I started and loved it!!! The reason for getting a job was because I needed to lose weight.... 3 months later I lost 40 pounds!!! Needless to say 4 yrs later I'm still here!!!
Benefits!!!! Health care is the best!!!
Great benefits and pay, but your just a number.
Human Resouce Administrator/Communication Partner - Easton, PA - January 4, 2022
For a person who is willing to work, it can be a really good job. Great pay, amazing benefits, starting day one. However, safety is not a top priority for the company, and neither is their ability to work through the hierarchy. If an associate needs assistance with anything HR related, things seem to fall through the cracks. There is also, alot of back and forth with the Employee Resouce Center regarding all important documents. It can be frustrating for an employee, as no one lays claim, it is just passed back and forth. Also, please know that regardless of hardwork they are quick to dismiss an employee rather than retrain into another department. Everyone there is no more than a number, easily replaced.
Overtime, extra pay on holidays, great benefits and pay
Easily discarded, everything is micromanaged, their Leadership Pinciples are a facade. es
My experience
Associates need more recognition. They are worked hard throughout the day and are never acknowledged for it.
Personaly, I did like my time there.
Package Handler - Rockville, MD - December 9, 2021
Honestly, after around two years working there, I don't keep good memories of my stay. A lot of cronyism, those working hard are not recognized while the lazing ones who are making friends with the managers are rewarded. But, it can be interesting if you want something to keep you busy while searching for a better occupation. Their scholarship is limited to a list of fields, which I found very weird. I am just trying to be factual. So, it is up to anyone and depends on the situation where you are.
Short term solution for a difficult moment
Too many bias in many respects
Fun at times but very competitive
Sorting - November 29, 2021
I enjoyed working for the most part, training needs to be improved. Supervisors should be a little bit more understanding. I have fun working there when the equipment was working and I wasn't yelled at by the supervisors.
Energetic & productive work enviroment
Warehouse Fulfillment Associate - November 29, 2021
I wanted more growth and professionalism , before coming to this great employer. Working for Amazon brings acceptional growth along with leadership. Everyone works as a Team, not as infividuals who knows it all..
Insurance on day one, Feels like home
Parking in Handicap Reserve spots without a permit.
Great place to work, but few opportunity to grown
Fulfillment Associate - Davenport, FL - November 18, 2021
It was a great experience working there, the supervisors and the staff in general are great, but I think they should improve the policies when assigning positions since I think they do not give many opportunities to climb positions within the organization
friendly office, free coffee or tea, safety security
Definitely! Somewhere I would love to work again.
Fulfillment - Theodore, AL - November 18, 2021
Honestly, I liked working there, I would definitely work for them again. The fixable shifts or prefect for mother's.
Great shifts with supportive people
The fact they don't rehire
Great work place met nice people
Call Center Customer Service Associate - Huntington, WV - November 9, 2021
Out on the phone with the customer and I was on another website instead of the website and the customer was talking about which was Amazon and I got in trouble or not terminated for it
Parking was okay, plus we were on top of the police station
Fun and productive
Packer - Fresno, CA - November 9, 2021
It fun working there I never thought I would make friends there when I first worked there. I wanted to be the best person there to make everyone laugh and to have a good time with me too. You get support with your manager and your team that you just met there. On the plus side there is always something to do there and you can always learn something else there if they train you. It's a great place to work at.
Free lunch on holidays, getting recognized, and getting new friends
Well parking sucks if your not there early and some of the food sucks
Fun and productive place to work
FC Associate 1 - Hawthorne, CA - November 8, 2021
I truly loved working at amazon when I was working mornings on parting shift but warning don't do night shit because they will over work you that's why I resigned but other then that I wouldn't mind working for Amazon again
They have a lot of favorite
slave driver
Cranbury, NJ - November 7, 2021
if you want to be slave and quota driven . its the place for you . Cranbury is better than other locations
coworkers are good you are all in the same boat
nobody really cares and they say if you cant work faster they can replace you fast
Work Environment
Returns Associate - Shepherdsville, KY - November 5, 2021
The work environment has changed over the years. Turnover is a major problem as there is a constant influx of new employees. I say turnover because all of the workstations have been filled for at least the last 3 years, so the influx of new employees has to be to replace those that have left. The day job starts at 6 am and is scheduled for 10 hours standing on your feet examining product returned by customers. Sometime in the last 3 years Amazon has been contracting with other vendors to process returns which increases the workload. At the beginning it was mostly shoes, now, I would estimate mostly clothes. There is subtle pressure to pass items as sellable even though many have been previously worn for an occasion. Women's formal dresses lead this category.
work environment, pressure to produce at increasing rates.
Bad work place
Worked here for a month. When they don't know you they don't say nothing once your own everything is your fault.
No breaks really , feels like slavery
Sortation Associate
Sortation Associate - Rockville, MD - October 30, 2021
I have never known who exactly was my manager, and never gotten the assistance i was looking for. I had a surgery on my right hand thumb at the time and had hard time to pick up heavy boxes, so I took sometime off from work upon the recommendation and a sick leave note from the doctor. However, no body took care of that and I had a lot of missing hours accumulated which forced me to voluntarily retire from the job; it was really disastrous and it was not worth at all working there ! Even at this moment, I see a lot of people are complaining about the whole working situation and specially the payment ! It is time for Mr. Bezos and all the rest of the management crew wake up and take care of their employees. Mr. Bezos has been increasingly criticized for his fancy and costly travel to the space while he has never contributed to the millions of problems that the world is facing at this particular moment. He is really ignorant, and what he is doing absolutely a absurd and ridiculous!
Productive and hard work
Stower - October 29, 2021
I enjoyed working with Amazon and meet a lot of people from different backgrounds. It's hard work but you also have fun.
Horrible unsafe place to work
Driver - Richmond, CA - October 28, 2021
Bottom line it's not safe the workload is off the charts they just don't care wouldn't recommend anyone to work there
Free lunch,flexible hours ,close to home
No safety measures vans are not kept up
Not a good company unsafe working conditions vans
Driver Associate - Richmond, CA - October 28, 2021
I got fired for complaining about the van not working properly I sued and won wrongful termination the following month another driver drove the van only to be stranded in Sonoma ca
None I you can't be assured to drive maintained vans and get fired for complaining
Warehouse worker
Warehouse Worker - Wallingford, CT - October 16, 2021
I started in November 2018. And a week later my grandmother passed away and they were so accommodating and patient with me. The managers and other higher up staff were very good some more than others. I went on leaveMarch 2020 when the pandemic started because of my step daughter being home for school. And was on leave until June and then ended up having to resign in august because of school being remote
Extra perks for certain jobs, holiday pay
Parking privileges were always changing and then they had a shuttle and the drivers weren't nice
Awesome place to work!
Packer - Edwardsville, IL - October 5, 2021
I was hired immediately after had just got done moving a whole other state. I was pregnant at the time and the managers were very understanding and helpful throughout my entire rest of my pregnancy. I met a lot of amazing co workers who were also very helpful and I've just love working here and I've never had a dull moment since I've started !
flexible schedule, easy job, co workers have always been very supportive and very helping
I've had no problems since I started working here
Good money and benefits
Stower - Grapevine, TX - October 2, 2021
They pay and benefits are good, but they work you like slaves, and they don't give you an opportunity for growth, to change shifts or positions.
Some managers are nice, but it's only so much they can do
They don't care about the workers
Good first job.
Sortation Specialist - Richmond, CA - September 15, 2021
Flexible schedule. Productive hands on learning experience. A bit labor intensive. Mixed culture environment. No discrimination zone.
Free team meals sometimes.
Great place to work . I wish I never left
Packer Operator - Garner, NC - September 14, 2021
Great place to work . I love working there . You don't know how good you have until it's gone. I wish I could go back !!!
Friendly, clean and save place to work ! Great pay and Great culture place
There nothing I can say that bad . I wish I was still there
I really appreciate the opportunity Amazon given me to gain experience working for a great company
Picker / Packer - September 11, 2021
Amazon was a fun place to work,However the inconsistency of work. Their was work it just would start and stop after we've picked and packed everything.
Benefits,and the investing the company gives you once hired
I love supporting and helping customers resolve the issues
I love supporting and helping customers resolve the issues. I've been a customer service with simply for 20 plus year working at Amazon Teleperformance Comcast and also grocery stores like wise in progress's
You get a lot of paid time off
Horrible and gruesome days
Fulfillment Associate - Charlotte, NC - September 10, 2021
I'm not gonna go deep into details but besides pay and benefits Amazon was awful I would 0 star some of those if I could, the shifts were extremely long especially in peak season 11 hour and 30 minute night shifts was just the worst. Plus a 30 minute drive back and forth then eating something and showering after the shift. After that the sun was up after sleeping barely 8 hours you have to run out the door back there, it's like you have no time off even break times are short.
Nice break room, good Covid hygiene
Far parking from entrance most days, nonchalant management, uncoordinated managers
Why you shouldn't work here
Picker / Packer - Reno, NV - September 7, 2021
Came in through staffing agency. Took 3 years to get a rause and the raise was disgusting!!!! No growth for anyone here ,Amazon always hiring personal with some sort of degree but with NO warehouse experience.
No advancement opportunities
It was a damb meat gronder they didnt care about anyone and went through people like tissue paper
Hustler driver - Salt Lake City, UT - September 5, 2021
I was there for a year and saw alot pf scary thing i wouldnt send an enemy to work there. Safy was poor the work is hell and the managers are cruel
Medical from day one but you needed it
Safty was a joke and you has 14 hour shifts with one break
Great working environment with much fun
Baltimore, MD - September 5, 2021
Professional working environment Great people Good team workers Good salary Fun while working ,learning environment
Unrecognized potential
Outbound process assistant - Moreno Valley, CA - September 3, 2021
Worked 4 years, enjoyed my job until 1 am moved up to senior and continued to try and get me fired 3 times that i beat. I reported it to upper management and was fired against company policy.
If ypu stay under radar you will be fine
It was a good place to work
Op driver - Byhalia, MS - August 25, 2021
Well I mean I do wanna go back there cause I was making a lot of money n working overtime but it's a real good place
Yeah they was giving us things
Just the manager was a lil rude it times
Challenge
Shepherdsville, KY - August 8, 2021
If you like to stay busier than you've ever been or experiencing change constantly it's your place to work. Pay and benefits are great. My immediate manager was a great guy. Challenged me often. Taught me a lot and was a great guy to just talk to. He and I still chat and I've been gone 4 years. You will learn a lot. You will be challenged often. You will discover your strengths and weaknesses
Great pay and benefits. Great learning opportunity
Work/life balance is terrible. If you come in at L4 or higher they expect you to theirs all day
Very fun loving place to work
Financial Analyst - August 1, 2021
I worked as an financial analyst collections. I've received appreciations and recognitions and as I got a very fun loving team I got to support in every strand. Working in Amazon is the best as we also have so much of freedom to work the way we want to. All they need is to complete the work on time and deliver on time which I think is very important to support the business in growing positively.
Birthday treats, Very friendly office and lot more
I don't think now there is any
No communication with supervisors that app the HR
Seasonal - Murrieta, CA - July 22, 2021
No communication HR department in App ask for days off because I got sick of Covid. Constantly threats of me getting fired because my using bathroom and I only had six minutes to do it. Other than that the pay was good but ours were good. And they make you do overtime even if you can't
I know sometimes at 12 o'clock to give us candy and water that was once every three months
Constantly stressing for me to go to the bathroom missing a day
DONT DO IT
Warehouse Associate - July 18, 2021
I worked for amazon from 2018-2020 and had to go on various leaves due to injuries. Prior to my first injury I busted my rear working for them, and they would only talk to me when I did something wrong or messed up bad. You are given PTO, UPT And vacation time, UPT , or unpaid time off, was used a few nights in a row because I had to go to the hospital. The next shift.i worked I was called into the main office and was given a final written warning for not being at work even though they were the ones to call the ambulance. Further more I was in college while working for them in 2018-2019 they tell you during orientation that they encourage you to prioritize your studies and will work with you to do so. WRONG! they refused to accommodate me with my school schedule and instead told me "work is your priority. It's not our fault you chose to schedule your classes when you work." Oh one more thing to end this off, do not work for them if you have any sort of mental disorder.
No appreciation, terrible for college students, very deceptive
Fun& productivety workers
Management Positions - Atlanta, GA - July 18, 2021
Free food lunches for my work team workers and I. They've been doing a wonderful job here in the Amazon place of business
Safe place and build up the carrier.
Safety Coordinator - Lexington, KY - July 15, 2021
This company has become a great place for everyone all over the world to build up their starting goal. If you start to work here the pay, benefits everything is awesome and still they going to pay for your study after a year. This is totally a great company to work with safe and secure.
Zero opportunity for advancement without a college degree. Overlook a lot of great candidates
Airway Heights, WA - July 13, 2021
The people I work with are wonderful! Very warm working conditions. Too big of an operation. Employee's are just a number unfortunately.
Employees not treated very kindly. Just a number.
Fun job. I like it
Stower - West Columbia, SC - July 13, 2021
i like working at Amazon. The only thing I don't like is they volunteer and resigned me. I.I'm ready to go back to Amazon.
Fun job, wrong crew
Logistics Specialist - Kyle, TX - July 13, 2021
There was lots of potential for growth, unfortunately management was only taking care of the preferred ones that came with the manager.
worst workplace ever
worst place to work ever. they treat you like a slave they will lie to you about promotions to get you to do things for them that they would normally pay someone else more to do. they call for overtime every week but never have work for people. the management has no ides what they are doing they just wing it every day. verbally mistreat employs. physically over work them and dont care at all about the physical health of employs.
A Great place to start
Remote Customer Service Representative - Texas City, TX - July 6, 2021
Working for Amazon was a great experience. The time and training that you receive learning how to serve and support customers are second to none. I was there for eight months and worked in three different departments. You had to make constant adjustments and learn new systems and procedures. The managers are very supportive and work with you to help you learn.
very diverse company, rewarded us and
You had to learn quickly especially when you were transferred to a different department
Hectic work life
I got hired through peak season and I was down on the floor with barely any training and no one helped me or helped assist me with anything I was consistently called back to the dock for consistently having problems with my pallets but never any assistance or any help in any form… However there was only one person that was extremely understanding and attentive to my concerns and that will be Zak he was a manager and he worked at the plant prior.
Training, assistance, support, job stability
Lots of support
Amazon is a good place to work but just like other companies, they got some issue that needs to be fix and if you want to have a career amazon is not the place. Nonetheless, i just need a change... that's all
Good place to work in this case
Dead End, No Advancement
Resolution Specialist - July 1, 2021
Only take a promotion to this team if you're already looking for another job. This was unbelievably stressful with no relief whatsoever. There is no advancing above this position due to absolutely unreasonable performance expectations.
At the cost of mental health
Productive workplace with support
Warehouse - Moreno Valley, CA - June 26, 2021
Great people, diverse culture and atmosphere. Worked long hours with hard labor, I don't feel like the compensation was enough. Everything else was great!
People are friendly, cross training opportunities
If only I were 20 - 30 years younger
Stower - Romulus, MI - June 25, 2021
My only observation is that the work was fulfilling and strenuous. My age was my only impairment which ultimately led to my resignation. When I got the job I was not given any opportunity to select my path. And although there's plenty of jobs less strenuous I never had any opportunity to get them…
Met a great bunch of really good people
Productive
Package Handler - Miami, FL - June 24, 2021
It's a good journey working at amazon to getting recognized by one in the world. Eceryone is nice.
Horrible place to work
Stower - Salt Lake City, UT - June 21, 2021
I was a Stower for Amazon they had me working long hours and getting paid an OK amount they didn't care about their employees I really got to talk to my supervisor in fact it was really hard for me to find out who my supervisor was they treat their employees horribly their time stamps and all that is just horrible and they don't work with you well
They have Okay pay depending on where you're working and what position
Little parking space, horrible with employees, the way they keep points is just bad, very strict
I thought they cared about me!
Pick Packer - Linden, NJ - June 21, 2021
I was let go after 5 years of employment. I was to receive stock in the next three weeks! I developed Neuropathy in my whole body. It took me 2 years to get this condition under control. What with medicine, physical therapy, and Posterior Spinal Segments! They just didn't care about me as a person!
Worst place I have worked
Area Manager - Avondale, AZ - June 20, 2021
Hours are very long and on your days off they still expect managers to get on calls For meetings even if it is your day off
It was a good learning experience
Long Hours poor SR. Leadership
Productive and fast paced
Associate - Duncanville, TX - June 18, 2021
Working at Amazon was very fun and beneficial for me at the time . Great benefits but they were not willing to try to work with me on scheduling.
No flexible hours or able to shift changes
I do not recommend this company
It Support engineer - Austin, TX - June 17, 2021
Cut throat, blue falcons. Managers who do not care about you. Political promotions. If you are entry level, it's a decent place to work to get your feet wet, but I do not recommend them for a long term career.
Do not apply
Warehouse Worker - June 16, 2021
Worst job I've ever had. They expect you to be a superhuman, we had to unload trucks full of 50 lb boxes on a time limit as well as unpack and put them on the line by doing 75 in an hour
15 an hour and no experience needed
Too ridiculous
This place is on the verge of slavery. The physical demands of the job are contradictive to the liberal that runs this corporation.
Physically demanding to in human lengths
Great place to learn and think outside the box
Product imaging - June 5, 2021
One of the best places to work minus the revolving door of management. Encouraged to think big try new ideas and implement them if they work. Team building could use help and becoming one instead of separate groups needs worked on. Management would make a huge impact on this if it was a stable management team
Hours are great. Great pay and benefits
Lack of management lack of team building lack of consequences
Absolutely loved it
Picker / Packer - Campbellsville, KY - June 4, 2021
I loved Picking for the fact I got to move around, got my exercise and wasn't stuck in one location all day😊
Great benefits, great ppl to work with and good pay ?
A means to the end
Image of control quality assurance area manager - Robbinsville, NJ - June 3, 2021
As an international conglomerate it is a good place to start if you have driving ambition Amazon is a good place to start where you can move on to bigger and better things I was there for over a decade it served its purpose that's why I retired
Good company just a little to intrusive in your personal life
Take the initiative to always be productive. Don't stand around talking
Picker sorter stower and problem solve - Baltimore, MD - June 2, 2021
Started as a seasonal associate (white badge). Then conversion opened you still have to do drug screening prior to conversion, once cleared benefits day 1.(blue badge). Amazon.com is not for everyone. So If you are a slacker and don't like to work hard dont apply. Fast paced environment,Prime member get items either overnight or 2 days. So mgrs always need all associates to work with a sense of urgency.
Pay,benefits, if eligible associates can go to school Amazon will pay 85/90% if tuition.
Lead staff allow toxic culture to develop there.
Not really the best experience.
ICQA - San Bernardino, CA - May 28, 2021
Working at Amazon wasn't really the best experience. There was no benefits available to me, or at least from what I was aware of i was not informed about much. I work there for about half a year and was not thoroughly trained nor did I understand my job functions. Basically was set for failure before I even started. I had to learn from the other employees on how to do my job. Meeting rate caused major issues to my physical health and was draining. I even work while I was sick, because of fear of being let go. Towards the end of my time there I wanted to go back to school, so I asked if it were possible to go part-time. The response from one of the higher ups "You have to choose work here or go to school." They didn't give me any other option.
I didn't see any pros to working here.
Poor management, no flexibility, no benefits, no possibility of part-time,
Fun and interesting place to work.
Warehouse Associate - Troutdale, OR - May 27, 2021
I had problems with my phone download information. They were very helpful. very fast scheduling for drug test.fast information back through email.start date, where wnd when.
Friendly people, constant help learning the job.
Run the other way
I would never work for Amazon again, last manager and his PA were unprofessional. They would never take responsibility for what was happening in their area
Productive
Seasonal Sortation - May 19, 2021
Working at Amazon was my dream job. I had applied to Amazon three times before I was hire. The day was quick any easy.
Horrible job
Delivery Driver Class A - May 5, 2021
They work humans as if they were robots. I do not recommend the risk of losing out on work life balance and the ridiculous demands of the job.
Bad management, pay is bad, and horribvle work life balance.
Most draining and abusive place I've worked at by far.
Warehouse Associate (Stower/Counter) - May 2, 2021
If you aren't Superman or Wonder Woman with the best immune system in the world DO NOT work here. You're only allowed to be sick/miss a shift twice in the span of three months before they give you more UNPAID time. I worked 40 hours a week/4 days a week back to back. They only give you 20 hours of unpaid time & that's supposed to stretch from jan - april. Unfortunately I wasn't feeling well & I was very vocal to my manager that stood and watched me almost THROW UP on her one morning. Same for HR & the "AMCARE" people who have the power to send people home/excuse their time. THEY DONT CARE ABOUT YOU OR YOUR HEALTH. They only care about you clocking in to bust your butt for 10 hours straight & going about your day. For gods sake you can't even go to the bathroom without being timed & punished for it. It's considered Time Off Task (TOT) they terminate you when you reach a certain amount. You feel like a slave & you're not recognized for the hard work you do for others ordering items.
Very productive place
Problem Solver - Whitestown, IN - May 2, 2021
I started the job as a temp receiver, after 2 weeks I was a direct hire into the Problem Solving position . Left after abusive treatment to me & others.
They know what they are doing !!
They do not see their employees as customers also, thus treating like crap!!
working from Home was a great experience. Team and Team leaders were awesome.
Transportation Analyst - Tempe, AZ - April 29, 2021
I loved working with Amazon remotely. Nice environment. Everybody in the Team was very helpful and supportive. Great pay and Benefits. flexible hours.
Great communication skills , Team work, Time management, attention to Detail.
short term contract work.
Good atmosphere with a large diversity of different people all working together.
Shipping Associate - Hebron, KY - April 26, 2021
I work there a while ago and found the people very friendly and we had a good team working with us. I learned a lot while working there.
Sometimes unreal expectations on production and not enough pay
Ok untill I got screwed
Dock Associate - Dundalk, MD - April 23, 2021
Everything was fine accept when I help this gentleman phones weren't allow on the floor I held it for him untill he return .he didn't came to retrieve his phone and I got accuse of stealing I got and was set up!
Watch your back stay to yourself and watch what you say
Hard Work but good Pay
Warehouse Associate - Jacksonville, FL - April 6, 2021
Good place to work. Peak seasons are really tough but lots of overtime which is good money which is good money.
Lots of Perks,Parties Free Give awayd
This place is fun at first but after your 3 week mark all hell brakes lose it's a slave job
Fresno, CA - March 31, 2021
I don't have much to say about Amazon but it's a good job if you like to work your ass off and get no appreciation for it
The only good thing is you get 3 days off
Good hours and it's only 4 days out of the week
Horrible work environment
Singles Associate - Salt Lake City, UT - March 31, 2021
Do not work here it's a horrible environment. I will never go back to work for them. The management is awful and they work you into the ground. They don't pay enough especially for the stress that they put an employee through.
Would not recommend
Logistics Coordinator Jobs - Tempe, AZ - March 26, 2021
Individuals are treated as a number rather as a human. The entire organization's structure is strictly done by the metrics.
60 hour weeks, poor management, average pay
There are two sides at Amazon
Sr Principal Marketing Work staffing Innovation - Seattle, WA - March 24, 2021
Amazon is a fantastic company. What they do and achieve every day is simply incredible. If you work on the front line, you will acquire great experience, innovate and complete great projects, increase your skill set and become a top-notch employee. But, if you work on the company's operational side, including warehouses, fulfilment centers, and work staffing, you will be well paid but experiencing misery, stress and be asked to stay up 24/7. You will have no ability to innovate and bring your genius. Besides, upper management does not respect and support their team, and as a result, there is no teamwork. The leadership principles that they are proud of are being ignored. It was a huge disappointment to experiment with such an experience. There is a huge contrast between what they say they are and what they do effectively.
Up 24/7. A few vacations. Worst culture management.
Okay it wasn't good communication, and management don't care. A lot of favorites
Packer/shipping and receiving - Charleston, TN - March 22, 2021
It was great money and benefits and I meet a lot of great people there. Management picked and choose. It's also hard to move up.
Benefits and paid was good as well as pto
Fun an challaging keeps it interesting
Process Assistant - Burlington, NJ - March 7, 2021
Started in 2015 as a packer then i moved to do other things in the department which was a rebiner a inductor then i became a ambassador. Which i could train all new employees,transfered to ship dock then became a seasonal Process assistant then i advanced to a process assistant to another building in 2018 then in 2020 i came to Acy2 where i am a Process Assistant.
Benifits an job advacment
Tranfering to other states
Disclaimer
LENSA generates certain information provided on this website by compiling and analyzing publicly available data and data from employees/former employees. None of the information provided is endorsed in any way by any of the companies mentioned. We do not guarantee the accuracy, currency, or suitability of this information (including regarding demographics or salary estimate) and you are responsible for how you use it. ALL INFORMATION IS PROVIDED "AS IS" AND "WITH ALL FAULTS". We are not responsible for nor endorse third party content on our website. If you notice any inaccurate information or information you think is proprietary you can email us at support@lensa.com. See our Terms and Conditions and Community Guidelines for more information.