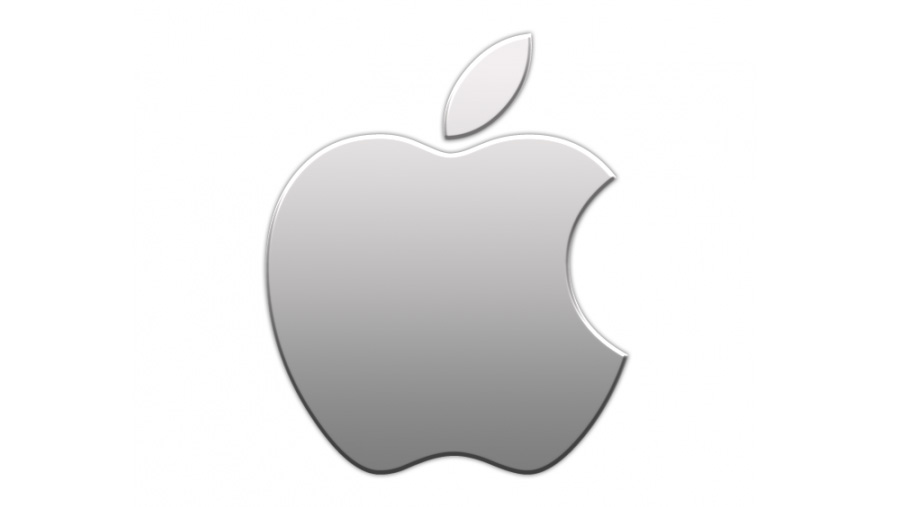 Apple
Never miss new job openings
Team
Professional experience
Professional Growth
How many years of experience do Apple employees have before joining?
Professional Growth
What industries did Apple employees work in previously?
Amith. Wipulasiri.
May 16, 2023
Professional Growth
Where did Apple employees work before joining?
Educational background
Educational background
What did employees at Apple study?
Top educational institutions
Where did employees at Apple study?
San Jose State University
The University of Texas at Austin
University of California-Berkeley
University of Southern California
Amith. Wipulasiri.
May 16, 2023
I like University of Texas at Austin.
Never miss new job openings
Employee data
Professional Growth
How long do people stay in a role at Apple?
Culture & Values
How does Apple rank for age & gender diversity?
Professional Growth
What are the top roles at Apple?
Career advancement
Professional Growth
How does Apple rank for career advancement?
Professional Growth
What companies do Apple employees go on to work at?
Never miss new job openings
How Do I Match This Company?
Are you and
Apple
a perfect pairing? Let's explore your common touchpoints.
Summary
Company information
History
Cupertino, California-based Apple designs, manufactures, and markets mobile communication and media devices, computers, and various related software (the Mac, iPhone, iPad, and Apple Watch, iTunes, the App Store, Apple Music, and See more
Address
Multiple locations
Industry
Communications Equipment Manufacturers, Computer Manufacturers
Website
https://apple.com
Departments
What departments Apple employees work at?
| | Departments | Ratio |
| --- | --- | --- |
| | other occupation | 24.8% |
| | Software Developers and Programmers | 14.2% |
| | Engineers | 13.8% |
| | Management | 9.7% |
| | Business Operations - Other | 7.3% |
| | Computer / IT - Other | 6.4% |
| | Computer Network Support | 5.8% |
Similar companies
See what companies are similar to Apple
Lupita Ortega
January 31, 2023
Buen día, me podrá informar si tiene vacantes En limpieza Por su atención gracias quedó al pendiente
Never miss new job openings
How Do I Match This Company?
Are you and
Apple
a perfect pairing? Let's explore your common touchpoints.
Jobs
Never miss new job openings
How Do I Match This Company?
Are you and
Apple
a perfect pairing? Let's explore your common touchpoints.
Discussion about Apple
Want to know more about

Apple

?
Share your thoughts and ideas about Apple with others in our community.
What industry does Apple fall under?
Customer Service, Manufacturing/Mechanical/Mining, Computer/Internet.
Never miss new job openings
How Do I Match This Company?
Are you and
Apple
a perfect pairing? Let's explore your common touchpoints.
Reviews
Have some insight of

Apple

?
Get the scoop on what others who have experience with Apple think of working there or join the conversation by leaving a review.
Galt, CA - February 7, 2023
Don't apply here or work here unless you already have a bachelor's or master's degree. If you have an associate's degree and hope that you will grow with Apple. It is a lie you will not they will use you until you tap out. They will lie to you and keep you motivated to keep you working in favor for them. I would never waste my time here again.
---
Pros and Cons
It felt good in the beginning
Unlike any other company I've ever worked for.
Apple is by far the most fair and exceptional companies I've had the pleasure to work for. If I could choose to be with one work place for ever- it would be them. The benefits are second to none. Work life balance was the main focus for my location, as well as mental health and many other things that companies strive to have the best of. The culture at my store was amazing. All 4 teams work hand in hand to do what is right for their location. If you work for Apple you will have the opportunity and environment that will let you do what is right for the person in front of you- regardless if it's for a fellow co-worker or customer. Apple retail employees do not work on commission. Only three bad things I have to say about my experience. 1) Customers "entitlement" Behavior 2) EXTREMELY LOUD - several employees have mental illness as a result 3) passed up for job position because someone was quicker/sucked up in group interview, no skills or education taken into account
---
Pros and Cons
Culture, Benefits, Work-Life Balance, non-commission
Customer's Behavior, Physical/Architectural Store Design.
Good to be trained and worked with some really good guys in Apple. Apple provides very nice work environment and training services. The work duty itself is not flexible at all. Quite boring I have to say. The working schedule is not friendly to whom have little kids at home.
---
Pros and Cons
Big name. Nice office. Nice trainning
Boring daily work and almost no way to develop in this path.
St Petersburg, FL - January 14, 2023
Fun and productive work place
JCPenney for working almost a Year and merchandising associate for 3 years and custodian for 2 years and childcare for about 3 years
St Petersburg, FL - January 14, 2023
I work for northwest for 3+years for child care. Also work for merchandise associate for almost 3 years
excellent company with excellent colleagues and a pleasant work environment, demanding with the task but pleasant with the times of quality of life
---
Pros and Cons
very demanding in the task
Customer Support Specialist
Phenix City, AL - November 17, 2022
Quick advancement, learn much knowledge, equipment provided
This is a great company and you can rise through the ranks rapidly if you have the ability to learn quickly and can do a great bit of multi-tasking. I enjoyed my tenure there.
---
Pros and Cons
Equipment provided, flexible hours
Have to retain a great deal of information and a great deal of multitasking involved.
Technical Support Specialist
Las Vegas, NV - August 2, 2022
Management is sooooooo bad
I was promoted quickly and vastly underestimated the amount of rushing to do something so someone can not be on the phone. Management are kids basically who are anal retentive.
At Home Advisor – iOS & Mac+ Tier 1 iOS New Hire Mentor Apple Store - Technical Specialist
Denver, CO - July 5, 2022
Apple was definitely an exciting job offer to get, even just being 19 years old. I was very excited, over the years I learned more and more, then I met so many great people who also taught me so much. Those moments are the ones I like to think about. I helped so many people, made many friends, and I grew as a person that I would trust if I was on the opposite side of things.
---
Pros and Cons
Please trout to have a conversation
Please reach out to have a conversation
Canada, KY - June 16, 2022
Loved it I love working alone
I loved helping customers get their order tooken care of in a timely manner I took payments changed payments and helped clients with their devices.
Customer Service Representative
I was an Apple Cash specialist taking inbound calling dealing with different types of accts rather if they were restricted and locked doing a dispute or a charback
Elk Grove, CA - December 10, 2021
ITS A JOB, THATS ABOUT IT
It all depends what department you are assigned. I was there 2 years. The full time employees hardly do anything but supervise. They expect all the temps to do EVERYTHING. You need a bachelors degree to get hired on so don't expect it. Some departments will work you a lot of overtime which is good. If you need a job it's ok but keep looking there is better out there. GIDDY UP!!
---
Pros and Cons
Expect to do all the work of full-time employees
Elk Grove, CA - November 12, 2021
A fast paced work environment,
Safety first environment, employees incentives, were magnetic making employment opportunities worth while.
Sunnyvale, CA - July 25, 2021
Good place to work for. Paid on time, some incentives with discounts for employees. Depends on how your quality of work is, adherence, if you pay attention to training and policies. Growth climbing up the ladder depends on what position is available. Longer hours you put in then you accumulate more PTO. It's like any other job. Some people have great professionalism some may have an attitude they need to leave outside before work. Other than that the atmosphere is Friendly.
---
Pros and Cons
Money, pto, holiday pay, benefits.
Confused customers, expectations of are very high, strict policy, careful how you talk on phone.
Chicago, IL - July 15, 2021
I actually spent the bulk of my time w/ Apple in Melbourne, Australia - the Australian attitude toward work/life balance is orders of magnitude better than the US - because companies doing business in Australia must abide by their laws, my benefits (wage, benefits and working conditions) were much better than my colleagues in the US.
---
Pros and Cons
shorter retail hours abroad, stock benefits, product discounts, staff was respected and valued
when I returned to the US retail environment, the staff attitude was wholly different; indifferent
It was my worst experience. No benefits,sometimes the payment amount is not right or They dont pay you on time.
Sunnyvale, CA - May 29, 2021
i was involved in Hana, RAR, CVI preliminary projects and discussions, also involved in discussions on Korean curreny topics
---
Pros and Cons
nice cafteria, subsidized
Never miss new job openings
Disclaimer
LENSA generates certain information provided on this website by compiling and analyzing publicly available data and data from employees/former employees. All company names are the registered trademarks of their original owners. The use of any trade name or trademark does not imply any association with the third-party company. None of the information provided is endorsed in any way by any of the companies mentioned. We do not guarantee the accuracy, currency, or suitability of this information (including regarding demographics or salary estimate) and you are responsible for how you use it. ALL INFORMATION IS PROVIDED "AS IS" AND "WITH ALL FAULTS". We are not responsible for nor endorse third party content on our website. If you notice any inaccurate information or information you think is proprietary you can email us at

[email protected]

. See our Terms and Conditions and Community Guidelines for more information.