We'll send you job opportunities in email
About
Description
As Assemblers, we are responsible for reading templates using and measurements for assembling and positioning parts. We resolve the issues in components assembly and make changes to meet the established standards. Our job is to measure the wiring and fitting of finished products and test each part for perfection. We use testing results to make adjustments to units. Our responsibilities include using hand and electronic equipment to assemble the products. We interpret blueprints after reading them to determine the methods and sequence of operations.
Core tasks:
examine connections for correct fits to assemble the components
maintain documentation by keeping by completing quality forms and production
maintaining the work area and keeping all the equipment and tools operational
ensure a perfect fit of the components by taking precision measurements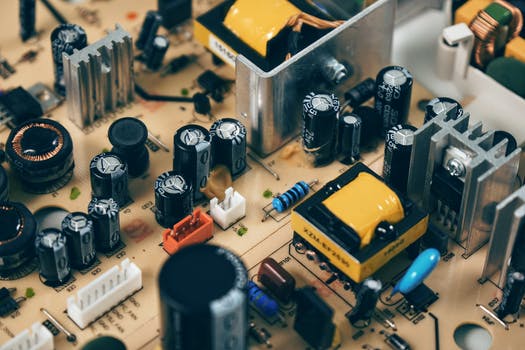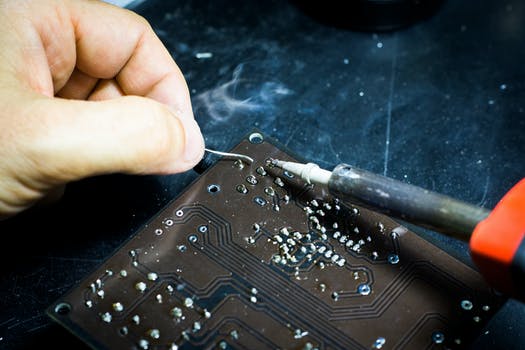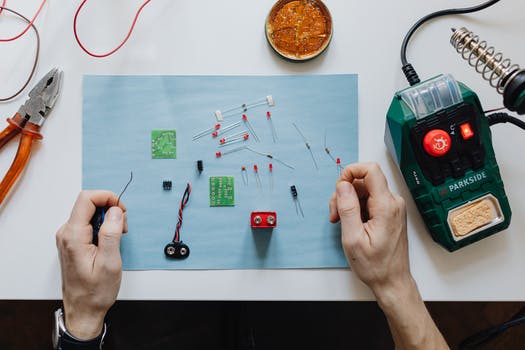 Insights
Professional Growth
How Many Years of Experience Do Professionals Need Before Becoming Assembler?
Professional Growth
How Long Do Assembler Employees Typically Stay in Their Roles?
Professional Growth
What Is the Job Hopper Score for Assembler Employees?
We'll send you job opportunities in email
Career path
Path to job
Prior positions
How long does a Assembler work in this position across multiple employers?
Fields of study
Discover a Assembler's areas of knowledge sorted by their majors.
Top educational institutions
Explore the list of higher education institutions that a Assembler typically studied at.
Community College of the Air Force
Embry-Riddle Aeronautical University-Prescott
Purdue University-Main Campus
University of Phoenix-Utah
Path after job
Subsequent positions
A Assembler typically moves on to these titles.
We'll send you job opportunities in email
Community
Demographics
Culture & Values
What Is the Age and Gender Ratio of Assembler Employees?
Workplaces
Professional Growth
Who Are the Top Employers for Assembler?
Professional Growth
What Industries Does Assembler Typically Have Experience In?
Browse open

Assembler

jobs
Explore our numerous Assembler job opportunities
Discussion about Assembler position
Want to know more about

Assembler

position?
Share your thoughts and ideas about Assembler position with others in our community.
Which qualifications are required for Assembler?
How does the typical work day look for an Assembler?
How much experience do I need for Assembler?
Is it possible to be a freelancer and work as an Assembler at the same time?
Is the interview process long if you apply for a job as an Assembler?
Is it hard to get a job as an Assembler?
Is the work environment safe for an Assembler?
Is being an Assembler lucrative?
How formal is the dress code if you work as an Assembler?
Do you see the demand growing for people working as an Assembler?
Where do people working as an Assembler usually graduate?
Do a lot of women work as an Assembler?
More men than women work as an Assembler.
What is the typical age to work as an Assembler?
How much experience is typically required to work as an Assembler?
On average, people have 4 years of experience when they start working as an Assembler
Which industries are highly likely to employ an Assembler?
Manufacturing employs the most.
Is it encouraged to have a degree as an Assembler?
As an Assembler you'll probably need No higher education
As an Assembler, which company should I definitely check out for jobs?
Most people work for Boeing, Caterpillar, Ford Motor Company, General Motors and John Deere
How long do people usually work as an Assembler when they switch to another position?
On average people change after 4 years.
How common is it for an Assembler to jump from company to company?
On average an Assembler works for only a few companies.
What jobs do people work in before becoming an Assembler?
Typical prior positions for an Assembler are Cashier, Customer Service Representative or Sales Associate
What can be the next step in your career path from Assembler?
Working as Assembler consider Customer Service Representative, Machine Operator or Technician as a next step in your career.
We'll send you job opportunities in email
Disclaimer
LENSA generates certain information provided on this website by compiling and analyzing publicly available data and data from employees/former employees. All company names are the registered trademarks of their original owners. The use of any trade name or trademark does not imply any association with the third-party company. None of the information provided is endorsed in any way by any of the companies mentioned. We do not guarantee the accuracy, currency, or suitability of this information (including regarding demographics or salary estimate) and you are responsible for how you use it. ALL INFORMATION IS PROVIDED "AS IS" AND "WITH ALL FAULTS". We are not responsible for nor endorse third party content on our website. If you notice any inaccurate information or information you think is proprietary you can email us at

[email protected]

. See our Terms and Conditions and Community Guidelines for more information.