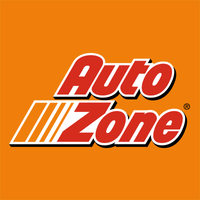 AutoZone
Never miss new job openings
Team
Professional experience
Years of experience
How many years of experience do AutoZone employees have before joining?
Robert Merrick
January 27, 2023
Where they've worked
Where did AutoZone employees work before joining?
Industry background
What industries did AutoZone employees work in previously?
Past employers' size
Which size companies did people at AutoZone work at previously?
Educational background
Educational background
What did employees at AutoZone study?
Top educational institutions
Where did employees at AutoZone study?
Christian Brothers University
Mississippi State University
The University of Memphis
University of Mississippi
University of Phoenix-Utah
Never miss new job openings
Employee data
Time employed
How long do employees stay at AutoZone?
Age diversity
How does AutoZone rank for age diversity?
Gender diversity
How does AutoZone rank for gender diversity?
| | Gender diversity | Ratio |
| --- | --- | --- |
| | male | 78.4% |
| | female | 21.6% |
Top roles
What are the top roles at AutoZone?
Career advancement
Career advancement
How does AutoZone rank for career advancement?
| Years in position | Percentage who advanced |
| --- | --- |
| <1 | 16% |
| 1 | 25.3% |
| 2 | 18.2% |
| 3 | 13.9% |
| 4+ | 26.5% |
Future employers
What companies do AutoZone employees go on to work at?
Never miss new job openings
How Do I Match This Company?
Are you and
AutoZone
a perfect pairing? Let's explore your common touchpoints.
Summary
Company information
History
AutoZone, the Memphis, Tennessee-based retailer of automotive replacement parts and accessories, offers a broad range of products including new and remanufactured automotive hard parts, maintenance items, accessories, and non-autoSee more
Address
Multiple locations
Industry
Motor Vehicle Manufacturers, Motor Vehicle Retailers, Motor Vehicle Wholesalers
Website
https://autozone.com
Departments
What departments AutoZone employees work at?
| | Departments | Ratio |
| --- | --- | --- |
| | Sales Managers & Supervisors | 36.8% |
| | other occupation | 26.5% |
| | Truck Drivers | 6.2% |
| | Management - Other | 6% |
| | Customer Service | 6% |
| | Retail | 5.8% |
| | General and Operations Managers | 5.2% |
Similar companies
See what companies are similar to AutoZone
Never miss new job openings
How Do I Match This Company?
Are you and
AutoZone
a perfect pairing? Let's explore your common touchpoints.
Jobs
Never miss new job openings
How Do I Match This Company?
Are you and
AutoZone
a perfect pairing? Let's explore your common touchpoints.
Q&A about AutoZone
Learn what others have to say about this company or join the discussion by contributing a question or an answer.
q:
who are employees usually hired by after leaving AutoZone?
by one of these businesses: Advance Auto Parts, FedEx, Lowe's, NAPA Auto Parts, O'Reilly Auto Parts, Pep Boys, Self Employed, Walmart
Never miss new job openings
How Do I Match This Company?
Are you and
AutoZone
a perfect pairing? Let's explore your common touchpoints.
Reviews
Get the scoop on what others who have experience with this company think of working there. Have some insight? Join the conversation and help other job seekers by leaving a review.
CSR Manager
April 14, 2021
Store gives non challenging employment. Flows well. Tools available to perform duties. Friendly staff generally
I was hired as a parts manager and promises of more. Then moved from store to store and promises never fulfilled. Pay was very low for a "manager " people at in and out burger make more to start than management
---
Pros and Cons
I love cars and I got to really help.people
Commercial Manager
Merrillville, IN - May 18, 2021
No work/life balance, rampant sexual harassment
They won't let you take off for religious holidays if you are a manager of any sort on the retail level. Sexual innuendos, sexism and racism run rampant on store levels.
---
Pros and Cons
Benefits and retirement package
Sales Manager
Holiday, FL - May 25, 2021
It was fun and I would love to go back
Started out when I was 18 didn't know if I was going to last very long. One manager Reese always seen the potential in me. Six months later i worked up to be a manager at 18
---
Pros and Cons
Friendly work environment, 20% off product
Parts Managee
Goodyear, AZ - May 26, 2021
Busy, technical (autos), retail
I enjoyed working there helping customers with their auto needs,problems, and finding solutions. Plus managing a bunch of fine associates.
---
Pros and Cons
Lerning about autos and parts discounts
Retail hours differ each week no real set schedule. Work weeknds and evenings to close.
Management very good. Management helps you to succeed.
Only downfall is Autozone pays you every two weeks. Very busy atmosphere rarely have time to take breaks. Most employees eat when things get slow. No cafeteria to sit down and take your lunches or brakes.
---
Pros and Cons
Get payed every two weeks regularly.
Get payed every two weeks. No designed areas for breaks.
Ass't Mgr/PSM
Tulsa, OK - June 21, 2021
A great company and well managed
AutoZone is a great company and well managed. I would recommend to anyone interested in this industry to apply.
Retail Parts Pro
July 11, 2021
I was employed 3 years l did a variety of things helping customers stocking and duties as requested Liked my job but pay was low. Morale varied from poor to bad amongst staff. Work was steady sense of job security was present.
---
Pros and Cons
Stayed relatively busy work shift passed quickly when peak business occurred
Pay and so busy head spins
Delivery Driver Part
July 30, 2021
Lower end wage, messed up system, can find good coworkers though
Paid $11 / hr part time, told highest could go is $13 but only if full time, did some looking around and that is on the lower end especially in this job market. The system (PCs, Inventory, Organization, etc) was severely disorganized, we were understaffed with IMO people having to do too much. For example I'm a delivery driver first, customer service representative second, I was told I would be spending most of my time doing drives which is what I was looking for. I did not get as much drive time as I was told, but hey I get it can only do so when you get an order and I can't just get paid to sit around. The problem comes in that the system and store is so disorganized and we were understaffed so we would be helping a bunch of customers with the phones going off and we would have to place them on hold, and the hold times could get horrendous, like upwards of 15 to 20 minutes. Running out of characters TLDR; bad system, understaffed, underpaid.
---
Pros and Cons
Sometimes free lunch, pretty good coworkers (depends on store)
Lower end wage, disorganized, system + machines old and slow, understaffed (could just be the times)
Sales Associate
Rocklin, CA - October 12, 2021
Enjoyable Experience While Learning Mechanical and Electrical Knowledge
I have always been interested in working on cars, and so I took on working at AutoZone, this led me to enjoy my work and be passionate about helping people. I also enjoyed my position as I got to learn about the components in vehicles and how they all work together.
---
Pros and Cons
Learning, Good Management, Enjoyable, Good Length Breaks
Low Pay for Work, Sometimes Overworked
Driver, Associate, Commercial Sales
Wasilla, AK - November 12, 2021
I was there for around 2 years. I went out of my way to be a productive, personable, friendly, hard working and always busy. I never got a raise or bonus and stayed on state healthcare. I went out of my way to work weekends, mornings, closing, and holidays. I worked at various stores, never missed a day, never got "sick," and drove deliveries in addition to running the counter and putting up parts until my shift was done. I was never seen as a hard working employee. After about two years someone started asking questions about the customer cards. Supposedly a customer used their card on my register three times in one day and this looked suspicious. I asked why this was a problem and they said it was indicative of employee theft. I assume this is how they get employees to quit. Before I left the man they sent to speak with me asked if I hated my job why did I stay there? I told him it was because I was a hard working person and I don't quit.
---
Pros and Cons
There are absolutely no benefits to working here
No benefits, poor work ethics, no training, outdated procedures, no opportunities for advancement
Commercial Driver
Lancaster, CA - November 27, 2021
Could be fun and supportive depends on you
In not to pleased with the way i was treated twards the end of my employment with auto zone but in but going to stop another person from becoming an autozoner. My experience does not have to be their experience in all honesty if could be a very great company to work for
---
Pros and Cons
Pros if you're willing to learn them is a great place to advance your knowledge about carst
If you're placed in the right demographic then you will succeed
parts sales manager
Palmyra, PA - December 31, 2021
customers make you change batteries in the rain but thats the worst part of the job. its easy and you learn a lot. i also had an amazing boss.
Commercial manager
Los Angeles, CA - March 4, 2022
Don't waste your time working for this company
They always ask for more and more when you're giving it you're all and even if your numbers are high It's never enough for them you always have to do better and never praise you for the work you do .
---
Pros and Cons
Don't recognize your work , work long hours
Sale & Delivery
Dana Point, CA - April 10, 2022