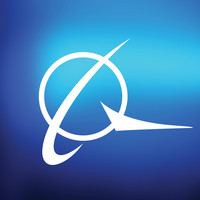 Boeing
Filter by department
All departments
Filter by department
All departments
Engineers
Business Operations
Computer / IT - Other
Software Developers and Programmers
Management - Other
General and Operations Managers
Production
Team
Professional experience
Years of experience
See how many years of experience Boeing employees have under their belts from previous professional endeavours.
Top 5 previous employers
Explore the most frequent companies Boeing employees worked at prior to joining Boeing.
Industries
Check out all the different industries Boeing employees have experience in.
Size of previous employers
Examine the size of the companies Boeing employees worked at prior to joining Boeing.
Educational background
Fields of study
Discover which fields Boeing employees studied, grouped by type of degree.
Top educational institutions
See which colleges and universities Boeing employees attended.
Embry-Riddle Aeronautical University-Prescott
University of Missouri-Columbia
University of Washington-Seattle Campus
Washington State University
Western Washington University
Employee data
Length of employment
See how many years an employee typically spends working for Boeing.
Age
Age distribution at Boeing.
Gender ratio
See gender distribution at Boeing.
| | Gender | Ratio |
| --- | --- | --- |
| | male | 76.5% |
| | female | 23.5% |
Top job titles
These are the top job titles at Boeing.
Career advancement
Climb up the career ladder
How are the chances of advancing your career at Boeing relative to the time in a position.
| Years in position | Percentage who advanced |
| --- | --- |
| <1 | 10.7% |
| 1 | 28.3% |
| 2 | 22.9% |
| 3 | 13.1% |
| 4+ | 25% |
Top 5 future employers
See the list of companies most Boeing employees moved on to.
How Do I Match This Company?
Are you and Boeing a perfect pairing? Let's explore your common touchpoints.
Summary
Company information
History
Boeing is an American multinational corporation that designs, manufactures, and sells airplanes, rotorcraft, rockets, satellites, telecommunications equipment, and missiles worldwide. As one of the world's largest aerospace companSee more
Address
Multiple locations
Industry
Aircraft Manufacturers
Website
https://boeing.com
Departments
Get a breakdown of the various departments at Boeing, sorted by size.
| | Field | Ratio |
| --- | --- | --- |
| | other occupation | 37% |
| | Engineers | 29.2% |
| | Business Operations | 8.3% |
| | Management - Other | 7.1% |
| | Software Developers and Programmers | 5.5% |
| | Production | 5.2% |
| | Computer / IT - Other | 4.5% |
Similar companies
Discover companies that are similar to Boeing.
How Do I Match This Company?
Are you and Boeing a perfect pairing? Let's explore your common touchpoints.
Jobs
Job trends
Total job postings in the past
Based on 130 job boards, duplications excluded
6,844
Current job openings
2 weeks
Average posting lifetime
Total job posting distribution in the past
Based on 85,285 number of jobs from 130 job boards, duplications excluded
| Job category | Distribution | Job quantity | 6 months | 1 year |
| --- | --- | --- | --- | --- |
| Engineering | 33.0% | 28,109 | 259% | 2,372% |
| IT | 26.3% | 22,410 | 187% | 2,949% |
| Other | 9.0% | 7,689 | 109% | 1,329% |
| Protective Services | 4.4% | 3,731 | 271% | 3,035% |
| Manufacturing | 3.9% | 3,368 | 152% | 1,601% |
| Consulting & Upper Management | 3.8% | 3,253 | 49% | 1,359% |
| Hospitality & Travel | 3.3% | 2,856 | 173% | 1,970% |
How Do I Match This Company?
Are you and Boeing a perfect pairing? Let's explore your common touchpoints.
Q&A about Boeing
Learn what others have to say about this company or join the discussion by contributing a question or an answer.
Q: What's the stock symbol of Boeing?
Q: What's the gender distribution at Boeing?
A: 23.5% female, 76.5% male.
Q: What is the annual revenue of Boeing?
Q: What companies are affiliated with Boeing?
Q: what kind of companies did Boeing employees work for?
A: Large companies before Boeing.
A: Northrop Grumman, McConnell Douglas, Comarco WSD
Q: are my chances high for career advancement at Boeing?
A: yes, chances of career advancement are high.
A: If the individual kept his eyes open, got the necessary training (academic) advancement was good both vertical and horizontal
Q: who are employees usually hired by after leaving Boeing?
A: Amazon, Lockheed Martin Corporation, Microsoft Corporation, Northrop Grumman, Raytheon, Self Employed, Spirit AeroSystems, The Boeing Company.
Q: Where did employees work before joining Boeing?
A: Lockheed Martin Corporation, McDonnell Douglas Corp., Microsoft Corporation, Northrop Grumman, The Boeing Company, United States Air Force, US Army, US Navy.
Q: Where did most of Boeing employees go to school?
A: Embry-Riddle Aeronautical University-Prescott, University of Missouri-Columbia, University of Washington-Seattle Campus, Washington State University, Western Washington University.
A: Most senior employees were graduates of first rate universities and colleges
Q: what can you expect salary raise wise
A: Can expect, if you apply yourself to encourage solutions, annual raises to be commensurate with cost of living
Q: Does Boeing do background checks?
Q: How long is the hiring process for Boeing?
A: Once screened by management start work is reasonable
Q: How many vacation days?
A: Usual federal holidays which can be enhanced by accrued vacation time
Q: what benefits does Boeing offer?
A: Standard dental, heal, life insurance, etc.
Q: Has Boeing ever promoted you during your career there?
Q: When was Boeing established?
Q: What industry does Boeing belong to?
A: Engineering/Architecture.
A: Aerospace, aircraft, defense
Q: Where's Boeing's HQ located?
Q: Who is the CEO of Boeing?
Q: How many years does an employee typically spend working for Boeing?
A: An employee typically spends 4-8
Q: How old are Boeing's employees in general?
A: Middle aged to senior employees
Q: Where did you study before joining Boeing?
A: Chapman University, California State University, Bakersfield
Q: Which companies were you employed by before joining Boeing?
Be the first one to answer this question and help a fellow member!
Q: Does Boeing hire people with a criminal record?
A: Yes but some positions require a clean background check. It is important to be truthful on your application
Q: how did you get an interview at Boeing?
Be the first one to answer this question and help a fellow member!
How Do I Match This Company?
Are you and Boeing a perfect pairing? Let's explore your common touchpoints.
Reviews
Get the scoop on what others who have experience with this company think of working there. Have some insight? Join the conversation and help other job seekers by leaving a review.
Great job opportunity
Project Management Specialist - Everett, WA - October 27, 2021
Career growth, opportunities to reach goals, recognizing employee, ethical, management skills , multiple international offers
Excellent career opportunities
Stimulating setting and supportive colleagues
Assembly Plant - Tour Guide - Tukwila, WA - October 21, 2021
Guiding an interested public through a large and stimulating assembly center with commercial jets in assembly; 747, 767,
prestigious company building the world's finest aircraft
Work place coach was a good and rewarding position
Work Place Coach - Everett, WA - October 3, 2021
I started of as a mechanic then transition into a lead then into management in production. Management for 10 years was stressful dealing with production schedules, delays and the union workforce you're most always under demanding situations in the structure production system. Accepting the work place coach position from management was a great experience no stress, work life balance and very rewarding helping the production system and training.
Opportunity for advancement
Depends on what area your working
Supplier Management
Global Field Operations, Supplier Delivery and Performance Manager - St Louis, MO - October 1, 2021
Office was in St. Louis Missouri and I spent over 30% of my time on the road visiting and working with Suppliers. Each Supplier Manager was assigned 15 to 20 Suppliers to work with supporting aircraft production. Some Suppliers required occasional visits while others required weekly meetings to support Boeing production.
All in all a good company. Freedom to manage your time and build your supplier relationships.
Clicks. Territorial people. Image vs performance. Coat-tail riders.
Career advancement
Project Associate - Everett, WA - October 1, 2021
Great chance to grow your career ambitions , education opportunities, numerous job categories, a multinational company
Work hard and enjoy the benefits
Inventory Management - Wichita, KS - September 9, 2021
Almost 35 years with Boeing. I did good for them and they rewarded me. Work hard, show up for work every day and everyone wins.
Good place to work
Dallas, TX - September 1, 2021
I transferred to dallas to become a proposal analyst but after a while they put me in contracts which I enjoyed very much. Boeing lost 80% of their work so I was laid off.
great group I worked for and I was able to expand
closed area and in Very strange
Career Opportunities
Program Security Officer - Springfield, VA - September 1, 2021
I started out with Boeing as a Personal Security Specialist and my last position before leaving I served as the Program Security Offier for one of the Government Agencies. Boeing , though at the time the salaries were a little low, they made sure that other benefits, i.e, tuition reimbursement for attending school was available and any other training was made available to there employees. Boeing always awarded their employees for a job well done!
Boeing will always promote within before going outside of the company for quailfied candidates.
I do not having any cons to speak of.
Temp positions
SCMA-2 - North Charleston, SC - July 31, 2021
5 of us were hired at the same time and All others quit except me and I was let go after working a year in my position. I have tired several times to get rehired in other positions and have never been selected. I worked hard for Boeing and I'm a very still in good health and can't get a change to try something new.
I was a Temp and didn't get treated the same
Takes too long to get hired full time
Great Benefits
Pension has gone away or was frozen. New 401k+ is good. There is a Health Savings Account that can be taken with the employee when leaving to another company. There are still many great employees that are dedicated to the aviation business and are willing to pass along their skills.
They follow all of the federal and state employment laws.
There is plenty of work but not always the right amount ofemployees
Good culture with work life balance and friendly atmosphere
Data Engineer - Seattle, WA - July 23, 2021
Had a good experience overall, team size is good, meetings are shorter, emphasis on quality of work and productivity.
Healthy working relationships, people are nice
Lot of standards in place for checks and balances
Fun and supportive environment and personnel
Quality Assurance Manager - Charleston, SC - July 20, 2021
Worked at Boeing for 12 years in Charleston SC as a Quality Manager. When the company downsized last fall I took the volunteer layoff plan to help the company and other employees remain in the Charleston location.
a family oriented company and cares for it's employees
No cons the company is a great place to work
Horrible Life Experience
Quality Systems Specialist - Forest Park, GA - July 8, 2021
Long story short trainer/coworker filed a false incident report which was a deformation to my character and as a contractor I was let go after a month of investigation with no pay, not to mention I relocated for the position from another state. Never had access to the building so had to wait for someone to let me in, even standing in the rain or hot sun waiting 5-15 minutes at a time to enter.
Poor management, poor training, lack of support, absolutely no management direction
Toxic work environment
Integrated Scheduler IV - Seattle, WA - June 24, 2021
The benefits are great and the pay is good but it goes down hill quickly from there. I was recruited as an experienced professional with relevant skills in another industry. Work expectations were a moving target and managers could not be trusted to behave ethically. After more than 5 years with a diminished professional skill set and a bad case of burnout.
Met a lot of very smart people who worked hard and cared about their co-workers
Watched a lot of caring, hard working people get crushed by the bureaucratic management culture.
Unrewarding grind with forced unrealistic deadlines and unclear objectives
Senior Business Analyst - Everett, WA - June 23, 2021
I am a degreed aerospace engineer and commercial pilot who worked for Boeing for a decade in the Puget sound area. In my time with the company I witnessed them devolve from the worlds leading aerospace producer to a mere shell of its former self. Employees are often placed in new roles then repurposed to other areas where help is needed, often unclear or uninterested in their new delegated tasks. Quality and innovation take a back seat to profits and the schedule, which has never been more apparent than in the recent groundings and violations of each ans every aircraft program. The company shed nearly a quarter of its global workforce this past year and jilted embraer on what would have been the most promising merger in aerospace last year. They now have outsourced the entire 787 program to the subpar, non unionized South Carolina facility and continue taking short cuts to sustain current costs at the long term cost of their own survival.
You can be lazy and unproductive as long as you don't voice your concerns.
Parking is a joke including the 30 minute walk to the factory, water and coffee cost Airport pri
Comfortable environment, high level of technical expertise, limited by self interested management.
Flight Control Engineer - Everett, WA - May 30, 2021
Interesting work. Lots of expertise to draw from. Management a bit of a mixed bag. Some good some, some just interested in moving up the ladder.
Comfortable working environment.
Some management not very forward looking.
Friends Only Club Need Apply!!!!!
Painter B - North Charleston, SC - May 29, 2021
You would think that a place as big as Boeing wouldn't get a bad review and it's a great place to work but the grass isn't always greener on the other side. Started out painting planes but need to move up in the company with more responsibility and pay. Of course you get the managers that claim to wanna help and say they will so naturally you will begin to believe them. Once they feed you the same story for over a month of change, you sort out other people that may be able to help. So after a year and going over my manager's help since he wasn't very helpful, I moved to another working location in Boeing. Things were okay there but even after more responsibility and even told to help train others that's getting paid more than you and no talk of increasing your pay is beyond me. So only if you are best friends with management, you will go far! ONLY positive thing I can say about this company is your benefits. As far as pay and treatment, this is a very crappy place to work.
Management, pay, no progression within the company
KC-135 Acquisition Team
Senior Material Management Analyst - San Antonio, TX - May 1, 2021
The most outstanding supervisor are Joe Williams, Jim Battle,Walt Wright,Wes hinning,Patty Saunders, they were the back bone for the KC-135 Program the buyers for this program gave their best to support this program
Exciting projects with innovative opportunities
Staff Software Quality Assurance Engineer - Anaheim, CA - April 29, 2021
Worked several years in several positions each with challenges that expanded experiences and opportunities.
Friendly people, atmosphere encouraging to expand and contribute to development.
Some management not contributory to growth
Boeing not same company anymore
Quality Systems Specialist - March 30, 2021
I used to love and feel proud of working at Boeing until 2015. Slowly we had a management who don't know what is actually airplane business They just focused to save $$ We understand we need to save money for survival but not at the cost of employees welfare and quality of the products Boeing make Today Boeing is suffering due to its own mistakes
Working on airplanes is itself a distinct job and I felt proud working on airplanes
Very bad management and no value of employees
Disclaimer
LENSA generates certain information provided on this website by compiling and analyzing publicly available data and data from employees/former employees. None of the information provided is endorsed in any way by any of the companies mentioned. We do not guarantee the accuracy, currency, or suitability of this information (including regarding demographics or salary estimate) and you are responsible for how you use it. ALL INFORMATION IS PROVIDED "AS IS" AND "WITH ALL FAULTS". We are not responsible for nor endorse third party content on our website. If you notice any inaccurate information or information you think is proprietary you can email us at support@lensa.com. See our Terms and Conditions and Community Guidelines for more information.