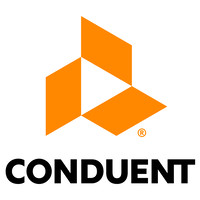 Conduent
Never miss new job openings
Team
Professional experience
Professional Growth
How many years of experience do Conduent employees have before joining?
juan quiroz
April 18, 2023
Call center service, in Spanish and English in Tijuana, Mexico. 1.CUSTOMER SERVICE. 2.BACK OFFICE SUPPORT. 3.SALES. 4.COLLECTIONS. 5.CALL SCREENING & TRANSFER SERVICES. 6.MEDICAL APPOINTMENTS. 7.SOCIAL MEDIA SUPPORT. 8.MONITORING. our clients . dermatology clinics, dentists, security, travel agencies, solar panel campaigns, construction and many more... we are at your service. AND MORE SERVICES CALL US OR MAIL US FOR MORE INFORMATION. https://biggroupmarketingsolutions.com/ email.
[email protected]
phone number 760-523-6036
Professional Growth
What industries did Conduent employees work in previously?
Professional Growth
Where did Conduent employees work before joining?
Educational background
Educational background
What did employees at Conduent study?
Top educational institutions
Where did employees at Conduent study?
Eastern Kentucky University
Rutgers University-Camden
University of Phoenix-Utah
Never miss new job openings
Employee data
Professional Growth
How long do people stay in a role at Conduent?
Culture & Values
How does Conduent rank for age & gender diversity?
Career advancement
Professional Growth
How does Conduent rank for career advancement?
Never miss new job openings
How Do I Match This Company?
Are you and
Conduent
a perfect pairing? Let's explore your common touchpoints.
Summary
Company information
Address
Multiple locations
Industry
Business Support Companies, Office Administration Services Companies, Consulting Companies
Website
https://www.conduent.com
Departments
What departments Conduent employees work at?
| | Departments | Ratio |
| --- | --- | --- |
| | other occupation | 33.4% |
| | Management - Other | 14.4% |
| | Customer Service | 11.6% |
| | Human Resources | 10.2% |
| | Computer / IT - Other | 7.8% |
| | Accounting / Finance | 5.3% |
| | Computer User Support | 3.8% |
Similar companies
See what companies are similar to Conduent
Never miss new job openings
How Do I Match This Company?
Are you and
Conduent
a perfect pairing? Let's explore your common touchpoints.
Jobs
Never miss new job openings
How Do I Match This Company?
Are you and
Conduent
a perfect pairing? Let's explore your common touchpoints.
Discussion about Conduent
Want to know more about

Conduent

?
Share your thoughts and ideas about Conduent with others in our community.
gender breakdown at Conduent?
gender ratio is 42.3% female, 57.7% male.
When was Conduent founded?
What industry is Conduent in?
What is the annual revenue of Conduent?
What companies are similar to Conduent?
Accenture, Amazon, Cognizant, Deloitte, IBM, Mercer, Willis Towers Watson, Xerox.
what are the chances of career advancement at Conduent?
What's the average length of tenure at Conduent?
what kind of companies did Conduent employees work for?
Large companies before Conduent.
who are employees usually hired by after leaving Conduent?
Alorica, Atos, Avenu Insights & Analytics, Buck, Businessolver, Charter Communications, Comcast, Xerox.
Who are the top previous employers of Conduent employees?
ACS Services, Affiliated Computer Services, Aon, Buck Consultants, Cognizant, Hewlett Packard Enterprise, IBM, Xerox.
How old are Conduent's employees in general?
Where did most of Conduent employees go to school?
Eastern Kentucky University, Penn State University, Rutgers University-Camden, University of Kentucky, University of Phoenix-Utah.
how old do you have to be to work at Conduent?
Which companies were you employed by before joining Conduent?
what will they ask me at a job interview for Conduent?
Does Conduent hire people with a criminal record?
What do you think of Conduent?
which days Conduent pays their employees?
Did you leave Conduent on good terms?
Do entry level jobs pay well?
Does Conduent pay attention to its employees with career advancement plans?
Never miss new job openings
How Do I Match This Company?
Are you and
Conduent
a perfect pairing? Let's explore your common touchpoints.
Reviews
Have some insight of

Conduent

?
Get the scoop on what others who have experience with Conduent think of working there or join the conversation by leaving a review.
Customer Service Consultant
Arizona City, AZ - April 29, 2023
Worked there for 20 months now on furlough but its only temp. Will be going back in June or July and will be back in the saddle again enjoying talking to customers and having a great conversation..
---
Pros and Cons
Great people to work with help each other out..
Nothing at all can't think of any cons about this place..
I work 8:30 to 5:00 Monday through Friday. I have weekends off. I help members understand their policies and updated benefits. We are offered time during the month to learn new procedures.
---
Pros and Cons
If your internet goes down you don't get paid for that downtime
Charlotte, NC - March 15, 2023
If you like working in a place that favors nepotism and favoritism then this is the place for you! The compensation is good. However, they are wishy washy on raises (announced no raises for year of 2022), the go back and forth on their 401(k); to match or not to match. They also don't put funds into your 401(k) until the end of the year; that's a lot of interest you loose! The health ins is astronomically high! It's hard to get any answers from the corporate office should any arise. Management steps all over their own feet. Lastly, unless you know someone, are related to someone, or are favored by someone, you will go nuts working there.
tier one technical support
Colorado Springs, CO - February 18, 2023
There are better companies out there
My mother died while working here, all they cared about was getting a death certificate to allow me to have time off for it. Supervisors could care less about thier subordinates. Company would change days the holidays fell on within ther company so they dont have to pay out as much holiday pay. You will work holidays. The pay is below average for the industry.
---
Pros and Cons
You get to leave at the end of your shift
No culture, No accountability for senior advisors, work every holiday.
Dont go for this company. Nevermind the remote work and pay of 16.80 only after a promotion, they never let you use your "benefits" which is essentially why they fired me. I had to take 3 days off to care for my sick son and they sacked me, referencing a single attendance occurence from 6 months prior as justification.
---
Pros and Cons
Okay pay, supervisors are usually nice.
Director Customer Experience Associate
Newark, NJ - October 14, 2022
I enjoyed very much being able to assist my customers with their needs and concerns with regards to their accounts.
Montgomery, AL - August 26, 2022
Good money, baaaaad business
I'll just say be mindful, ANYTHING can get you fired. When I say anything, I mean they make things up just to get you fired. The turnover rate is very high and that's because they only hire people and keep them on 3/4 months at a time and then they release a significant amount of people at once. Just be mindful. Pay great, hours fair, they expect you to commit your time beyond work hours and you can gain anxiety thinking any day could be your last.
---
Pros and Cons
Pay, vacation time basic call center services
Turn over rate, demanding, expect you to go beyond your role after work hours
San Antonio, TX - July 27, 2022
Training was awful. Then mgt just goes thru motions of providing support to cover themselves--dont really care. Its all a revolving door--your in, then out.
---
Pros and Cons
Very critical/negative environment
Bakersfield, CA - June 14, 2022
Great workplace that makes me feel right at home, all the employees are incredibly nice
I loved working at CONDUENT, it was definitely my favorite job for the fact I'm pretty computer savvy. I had to leave because of technical reasons from Covid and I was moving at the time. I would definitely work here again.
---
Pros and Cons
Coworkers are like family, the management and rules are as simple as it can be.
Anderson, IN - May 17, 2022
Rotating Door of turnover
If you have a good job history and can pass basic typing test, background check, and interview well it's an easy job to get. However the atmosphere during training is like stepping back into highschool, with all the drama and teacher pets and personal favorites. If you get absorbed into the group of salary employees as a favorite you might have a chance to get promoted to manager fairly quickly, of course as long as you do well on phones. However if you don't buy into their clicks, or do any brown nosing it won't matter your stats are promotion will never happen. You will get the same excuse many others got who didn't want to join their little social groups. That answer is that you are too important to lose off of the phones as an advocate for the customer. Leading to a dead end job that pays you just enough to stick around until you find something better. It's really ridiculous. I've never went from loving a job to hating the job so quickly.
---
Pros and Cons
You represent Verizon Wireless which is a great, they have reward systems and employee appreciation
No HR on site, overhead employees bias, managers overwhelmed
They don't care about the employee
They are the worse company to work. You never get pay the right amount for the kind of job you do but rhey want you to handle all calls. When they train you. You don't every learn the stuff you are supposed to learn about. They expected you to know how to handle calls when they didn't train on taking call. Plus they don't even help employees when the are new they say use your brain all the supervisor are just level 1 person the same as a mew employee so they learn over time. They don't pick people who been there for a long time with the skill to help other agent. They don't care if you are sick you must come or get fire
---
Pros and Cons
N/a they are the worst company to work for
A work place that hires employees for 1 - 2 years, then outsources work abroad
Nice co-workers. Florham Pk, NJ is in a nice corporate park. Company's objectives and mission are constantly changing. New lines of businesses are often started only to be eliminated months shortly thereafter. High turn-over. It is a common practice to hire employees only to outsource their work to low cost countries in a matter of months to 1 year.
---
Pros and Cons
Good if you are only seeking short term employment.
No job security, high turnover, employer does not contribute to 401K until 3 yrs
Service Deliver Manager Identity Management
Rochester, NY - January 19, 2022
Conduent was formed by splitting off a business group from Xerox. When they split, they hired a lot of Xerox folks and people from the outside into their IT department. We spent about 9 months moving the appropriate services from Xerox into the Conduent infrastructure. After all the migration activity was compete, they laid us all off. They did offer we could move to Raleigh, NC, but wouldn't have our current positions and would need to find a position in Raleigh. It's pretty obvious this was their intention all along when they hired us. No of this was mentioned when we were hired and it was a total shock to us all. Some folks had 10 - 20 year careers they left. Total BS move, but not surprised considering how most corporations are only concerned with their bottom line and not their employees. Conduent is one of the "we don't care" corporations.
---
Pros and Cons
None, they laid off the entire IT Department in Roch, NY after 9 months.
They're ruthless, they laid off the entire IT Department in Roch, NY 9 months after hiring us.
Back stabbers, liars and poor management.
Made a complaint about a coworker and instead of the complaint being investigated, the dept. manager who was personal friends with the that person, chose to blanketly support that person and ultimately led to my demise. No team players, management promoted silent spying from one worker to another, which led to lies being told and personal agenda's being exercised. No tribunal, none of these individuals were ever held accountable for their action.
---
Pros and Cons
A lot of travel if you enjoy that sort of thing, the con to that is hotel and airline points
The supervisor I had was very unprofessional. He would talk to us like we were kids and also would curse at us when we made a mistake
---
Pros and Cons
Supervisor needs more training
Technical Support Specialist
January 9, 2022
Fun and productive work environment with helpful co-workers.
I worked there, did the training and I liked the job. You know what you are supposed to do so you just sit down when you get there and get to work. There are helpful management there to get you secure with your role in the event you have any questions. It was a lot to memorize but it gets easier with the more information you learn. Set schedules, they allow you to swap shifts with approval, the break area is a bit far if you smoke but they want to keep smoke away from their workers so it's understandable. It calls for a long day on the phone but it's good enough pay and with more training there is a chance to move up the ladder. I believe the pay rate drops off at $23 per hour so there is incentive to work hard and efficient.
---
Pros and Cons
Set schedules, with over time offered on occasion, friendly faces.
Strict rules of compliance, every word graded while on the phone, at times by questionable managers
Houston, TX - January 2, 2022
I worked here for two years! Good entry level customer service as well as technical support role to have had!
Bilingual Customer Service
Boca Raton, FL - July 18, 2021
The Managers were great. Always accomodated you. Your job responsibilities were clear. Lots of support and training
---
Pros and Cons
Great hours. Great benefits
No raises ever. Must move up to change compensation
Customer Service Associate
Chesapeake, VA - July 17, 2021
Worst Display of Management
If you are applying to work for this company....DON'T! They are unorganized, management does not communicate, they play with your money and your time and you mean nothing to them as an overall member of the company you are just a number. I watched so many supervisors walk off the job during my short tenure there due to these above mentioned issues. I would honestly recommend the clients find another company to outsource to because if they can't take care of their own team how can they effectively take care of someone else's.
---
Pros and Cons
You might get to work from home
its in the body of the story...they suck
If you wish to not be paid for the work that you are expected to perform then apply here. We are underpaid, overworked, micromanaged, and being handled by unprofessional management. I would not recommend this job to anyone!
---
Pros and Cons
There are absolutely no pros
No room for growth, low pay, unprofessional management, overworked employees…the list goes on
Health Benefit Specialist
Nashville, TN - June 30, 2021
Hours of operation 7a-7p. M-F. Lunchtime was 45 minutes not hour. Two 15 minute breaks. No overtime unless available.
---
Pros and Cons
No free lunch but on-site eatery in same building and next one.
Germantown, MD - June 30, 2021
Good place to work enjoyed working short time
I have joined Conduent as sr middleware enginner and after 5 months of joining I was told due to budget cut. Layoff Where as there were so many other teams In taking new people
---
Pros and Cons
Spacious building and parking well maintained flexible working culture
Boca Raton, FL - June 10, 2021
Ok growth, poor management lack of balance
So while the company did provide some growth for me it did not show growth for all. I started out as an agent and grew into a trainer after I got my degree. Now for most of the managers were against me getting this promotion I did have an advocate in the management team. Without my advocate I would have stayed a phone rep. The job provided ok benefits and had a good pay system for travel. The big downside was they were very reactive and never proactive in any aspect of their management style. This left me and many others scrambling to go travel somewhere last minute or switching projects at the flip of a switch.
---
Pros and Cons
Good people and ok hours. With the right manager (good luck finding that) you could go far.
No forewarning and lack of management communication.
Lexington, KY - May 25, 2021
A fine stopgap, unsustainable as a long term career
The description of the role is virtually chatting with customers regarding their smart devices. Phones, watches, TVs, and so on. Generally chats are easy but at times entail some fairly complex issues. We had pretty depthy research tools at our disposal and scripts to help with understanding and communicating most issues. At times these resources weren't useful and help was needed from another advisor or manager. Good luck in those situations, because you'll be waiting 5-10 minutes sometimes to get any response back. That sounds reasonable, until you realize you have to reply to the customer at least every 2 minutes or else you'll get in trouble. That, and angry customers demanding instant gratification. Further compounding the issue is that, at times, you'll have to do all this while managing up to 3 chats at one time. If you're not great with organization or multitasking, this can be hellacious
---
Pros and Cons
Remote work, modern and efficient hardware/software
Lack of communication, bad management, low pay,
Filthy, disgusting workplace
My main complaint is that they didn't take COVID seriously. The janitorial staff dusted not sanitized, the cubicles and carpet were disgusting. You did not get your own desk so you had to come in early and sanitize with your own cleaning products because even the wipe dispensers were empty. The hand sanitizer dispensers were not empty they were filled with water.!! Your desk was not socially distanced at least mine was not. They allowed employees back to work without fully quarantining. And when I tried to work from home I was not offered the tools I needed to do my job or the support. RUN FOR THE HILLS!
---
Pros and Cons
Your health will be at risk
Too much going on, training with those people is insane they let people with no experience train u, nothing is professionally done in there
---
Pros and Cons
Computer malfunctions can't do your job properly
Learning and Development Specialist
Secaucus, NJ - March 26, 2021
In my position there is quite a bit of flexibility except during the opening Enrollment.Other than that most jobs offered by the company are not flexible and they have definitive hours.I have had minimal success and furthering my development in some aspects and in other aspects it's a nil and void.
---
Pros and Cons
My manager, and coworkers.
No substantial raiseTama health care benefits are not The best
Manage Data Center Migrations
It was an interesting project since it was the separation of two organizations. Assisted Security and Access Services team throughout Xerox separation into Xerox and Conduent and aided technical services transition and data migration to new entity. Supervised consolidation of active directory from 700 domains to 5 domains which required collaboration of user organizations and technical services from third parties.
---
Pros and Cons
The team was well organized
The potential growth was not there
Never miss new job openings
Disclaimer
LENSA generates certain information provided on this website by compiling and analyzing publicly available data and data from employees/former employees. All company names are the registered trademarks of their original owners. The use of any trade name or trademark does not imply any association with the third-party company. None of the information provided is endorsed in any way by any of the companies mentioned. We do not guarantee the accuracy, currency, or suitability of this information (including regarding demographics or salary estimate) and you are responsible for how you use it. ALL INFORMATION IS PROVIDED "AS IS" AND "WITH ALL FAULTS". We are not responsible for nor endorse third party content on our website. If you notice any inaccurate information or information you think is proprietary you can email us at

[email protected]

. See our Terms and Conditions and Community Guidelines for more information.