We'll send you job opportunities in email
About
Description
As cooks, we prepare the dishes and meals according to the customers' orders and recipes. We are responsible for ensuring on-time food delivery without compromising the flavor and taste of the dishes. We set up the cooking stations and ensure that the workstation has every cooking equipment and ingredient available. Our duties include preparing the ingredients by peeling and chopping the vegetables and meats. In addition, we use different grillers and utensils for cooking the recipes. We continuously check food while cooking by stirring and turning them around.
Core tasks:
ensuring proper presentation of the recipes
keeping the kitchens sanitized and clean
monitoring the stocks and supplies in the kitchens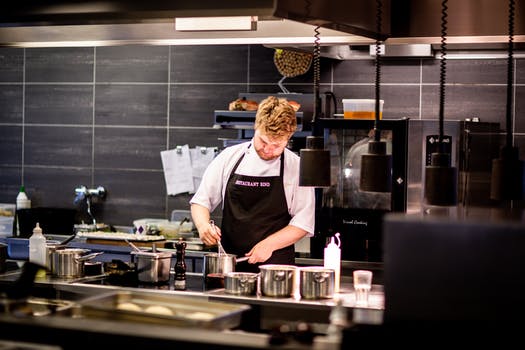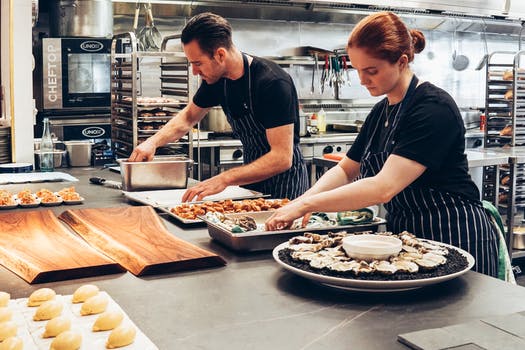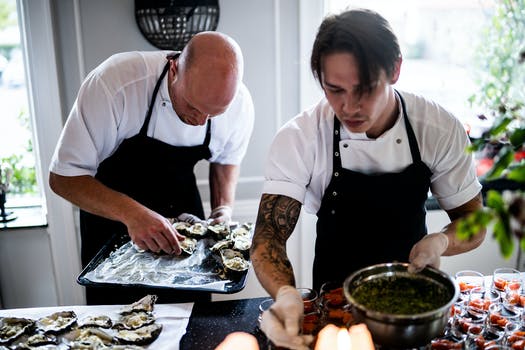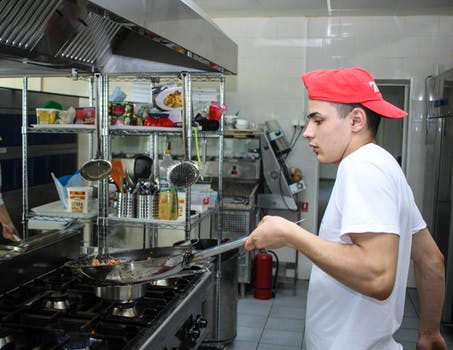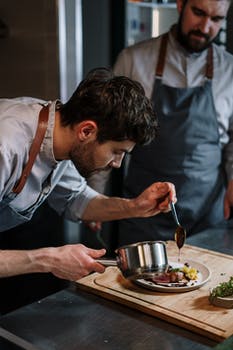 We'll send you job opportunities in email
Career path
Path to job
Prior positions
How long does a Cook work in this position across multiple employers?
Fields of study
Discover a Cook's areas of knowledge sorted by their majors.
Top educational institutions
Explore the list of higher education institutions that a Cook typically studied at.
Culinary Institute of America
Johnson & Wales University-Providence
Johnson and Wales University
The Culinary Institute of America
University of Phoenix-Utah
Path after job
Subsequent positions
A Cook typically moves on to these titles.
Explore our numerous Cook job opportunities
Q&A about Cook
Want to know more about

Cook

position?
Learn what others have to say about Cook position or join the discussion by contributing a question or an answer.
q:
What type of certification do I need for Cook?
q:
What typical tasks a Cook work on?
q:
Which is the best experience for a Cook?
q:
Do freelancers work as a Cook?
q:
Do you have a test during the interview applying for a Cook position?
q:
How do you get hired as a Cook?
q:
How should I picture the work environment for a Cook?
q:
How much salary can I ask for on the job interview, if I apply for a job as Cook?
q:
Do you have a uniform if you work as a Cook?
q:
Does job growth for a Cook look promising?
q:
Where do people working as a Cook usually graduate?
q:
How balanced is the gender diversity among people working as a Cook?
Mostly men choose this job, but women also choose this.
q:
What is the typical age to work as a Cook?
q:
How much experience is typically required to work as a Cook?
You need 1.5 years of experience to work as a Cook.
q:
Which industries have a lot of people working in Cook roles?
Food Services employs the most.
q:
Is a higher education needed as a Cook?
As a Cook you'll probably need No higher education
q:
Where are you working as a Cook?
Buffalo Wild Wings, Burger King, McDonald's, Pizza Hut and Sodexo has the most employees.
q:
How long do you usually work as a Cook before changing to another position?
A Cook typically changes positions after 4 years.
q:
Is it frequent for people to switch companies and still work as a Cook?
On average a Cook works for only a few companies.
q:
From which job titles people come from to work as a Cook?
Most people come from Line Cook, Cashier or Sous Chef roles
q:
What can be the next step in your career path from Cook?
Consider the following: Line Cook, Sous Chef or Chef
We'll send you job opportunities in email
Disclaimer
LENSA generates certain information provided on this website by compiling and analyzing publicly available data and data from employees/former employees. All company names are the registered trademarks of their original owners. The use of any trade name or trademark does not imply any association with the third-party company. None of the information provided is endorsed in any way by any of the companies mentioned. We do not guarantee the accuracy, currency, or suitability of this information (including regarding demographics or salary estimate) and you are responsible for how you use it. ALL INFORMATION IS PROVIDED "AS IS" AND "WITH ALL FAULTS". We are not responsible for nor endorse third party content on our website. If you notice any inaccurate information or information you think is proprietary you can email us at

[email protected]

. See our Terms and Conditions and Community Guidelines for more information.