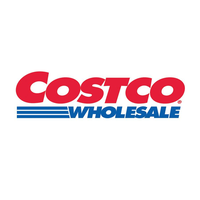 Costco
Team
Professional experience
Years of experience
How many years of experience do Costco employees have before joining?
Where they've worked
Where did Costco employees work before joining?
Industry background
What industries did Costco employies work in previously?
Past employers' size
Which size companies did people at Costco work at previously?
Educational background
Educational background
What did employees at Costco study?
Top educational institutions
Where did employees at Costco study?
Central Washington University
University of Washington-Seattle Campus
Washington State University
Western Washington University
Employee data
Time employed
How long do employees stay at Costco?
Age diversity
How does Costco rank for age diversity?
Gender diversity
How does Costco rank for gender diversity?
| | Gender diversity | Ratio |
| --- | --- | --- |
| | male | 62.8% |
| | female | 37.2% |
Top roles
What are the top roles at Costco?
Career advancement
Career advancement
How does Costco rank for career advancement?
| Years in position | Percentage who advanced |
| --- | --- |
| <1 | 17.6% |
| 1 | 30.2% |
| 2 | 19.6% |
| 3 | 10.7% |
| 4+ | 21.8% |
Future employers
What companies do Costco employees go on to work at?
How Do I Match This Company?
Are you and Costco a perfect pairing? Let's explore your common touchpoints.
Summary
Company information
History
Headquartered in Seattle, WA, Costco Wholesale is a multibillion dollar global retailer, operating more than 590 membership warehouse stores serving some 64 million cardholders in 40 US states and internationally. Despite its larSee more
Address
Multiple locations
Website
https://costco.com
How Do I Match This Company?
Are you and Costco a perfect pairing? Let's explore your common touchpoints.
Jobs
Job trends
Total job postings in the past
Based on 130 job boards, duplications excluded
4,706
Current job openings
3 weeks
Average posting lifetime
Total job posting distribution in the past
Based on 56,251 number of jobs from 130 job boards, duplications excluded
| Job category | Distribution | Job quantity | 6 months | 1 year |
| --- | --- | --- | --- | --- |
| Food Services | 41.0% | 23,091 | 3% | 849% |
| Other | 21.7% | 12,221 | 55% | 1,156% |
| Transportation & Logistics | 10.3% | 5,789 | 3% | 914% |
| Sales | 8.9% | 5,004 | 2% | 930% |
| Customer Service | 8.5% | 4,756 | 7% | 936% |
| Construction | 8.1% | 4,546 | 38% | 2,528% |
| Administrative | 0.3% | 188 | 28% | 683% |
How Do I Match This Company?
Are you and Costco a perfect pairing? Let's explore your common touchpoints.
Q&A about Costco
Learn what others have to say about this company or join the discussion by contributing a question or an answer.
Q: How often do employees get promoted at Costco ?
A: advancement opportunities are medium
Q: What's the average age at Costco?
Q: What's the gender distribution at Costco?
A: 37.2% female, 62.8% male.
Q: Where did most of Costco employees go to school?
A: Bellevue College, Central Washington University, University of Washington-Seattle Campus, Washington State University, Western Washington University.
Q: Which school(s) did you study at before starting at Costco?
A: Cajon valley and chula vista
Q: Which companies were you employed by before joining Costco?
A: Marrio hotel, Mission valley hotel, Magnolia Care Association, Ross stored.
Q: will I be excluded from the hiring pool if I don't have a bachelor's degree?
Be the first one to answer this question and help a fellow member!
Q: What's the stock symbol of Costco?
Q: When was Costco established?
Q: What industry does Costco belong to?
Q: What's Costco's yearly revenue?
Q: What's the average length of tenure at Costco?
A: Typically 4-8 year(s).
Q: what kind of companies did Costco employees work for?
A: Large companies before Costco.
Q: Top future employers of Costco employees?
A: Amazon, Boeing, Costco Wholsale, Kaiser Permanente, Microsoft Corporation, Self Employed, Starbucks, US Army.
Q: Who are the top previous employers of Costco employees?
A: Best Buy, CVS Health, CVS Pharmacy, Microsoft Corporation, Starbucks, Target, Walgreens, Walmart.
Q: Do you get paid on a weekly or biweekly basis?
A: My last job was bi-weekly
A: Weekly or Biweekly pay
Q: what was the reason you left your job at Costco?
Be the first one to answer this question and help a fellow member!
Q: how long was your employment
A: 7years a caregiver at chandler house. Just now looking for something different in retail having a day job.
Q: how long does it take to get hired start to finish
Be the first one to answer this question and help a fellow member!
Q: i wanna make sure there's a chance for me to move up the ladder. any experiences?
Be the first one to answer this question and help a fellow member!
Q: Is it a requirement to dress according to a strict dress code at Costco?
Be the first one to answer this question and help a fellow member!
Q: This one's for long-term employees: has your salary ever been raised at Costco? How often and do they operate with substantial salary raises?
Be the first one to answer this question and help a fellow member!
How Do I Match This Company?
Are you and Costco a perfect pairing? Let's explore your common touchpoints.
Reviews
Get the scoop on what others who have experience with this company think of working there. Have some insight? Join the conversation and help other job seekers by leaving a review.
Food merch
Great job I just had to go back to school but in reality it was a very nice job actually thinking about going back but great job over all
Not as great as it seems, especially the gilroy Costco
Known for overworking their employees and thinking we're disposable, it's easier for them to fire than hire and have a habit of over hiring and doing a mass fire before the probation period is up
They offer time based raises
They think very little of the lower employees but pretend to
Fun and friendly environment with supporters from every department and managers .
Bakery Manager - San Francisco, CA - June 28, 2022
I started at Costco 4 years ago as a bakery clerk, and I made my way up to maintenance , decorator, baker, Supervisor and finally to being a manager in the same warehouse. Costco is a very fun environment to be, to work at. Also, very diverse. We hire all kind, no matter what situation you're in. Costco have all the benefits that will not only take care of you and your family but will also prepare you for the future. Also, when you want to move up in the company, any manager can help you through the process. You just put in the work and prove yourself. Costco is full of opportunities, professional growth. I become a manager within my 3rd year of being employed.
Pay holidays but close, 30,60,90 days safe and good benefits
Some warehouse might not have enough employee parking lot
Costco Benefit and Wage
Dispensing Optician - Bonney Lake, WA - May 10, 2022
As far as Benefits and Wage is great but depends on the locations and who you work with matters greatly in you can continue on or not.
Medical benefits, 401K, PTO, hourly wage
If you stand above the rest of Opticians, you will be out casted.
Fun and supportive
Over thirty years worked. Retiring with any regrets. was a morning empoyee , which worked out better for my schedule
Good part time job with competitive pay and benefits
Deli Associate Part-Time - February 4, 2022
I've worked at Costco for a little over a year now. I want to become a nurse but I want to gain some experience in a hospital setting. I also want a job that will work with my school schedules preferably a Monday-Friday schedule if that's possible.
Paid time off, good pay, good benefits, flexible with my schedule with school
Sometimes over work when suppose to be minimum, too much drama,
Awesome company to work for
Forklift Operator/ Forklift Trainer - Tampa, FL - December 25, 2021
Started out in 95 a week before my son was born and already had to ask for vacation time and was accommodated! Awesome company to work for great benefits awesome pay scale and great opportunity! Not for the weak of heart though which is also what I like about the company challenges you
Everything Bonuses every 6 months best benefit's anyone could offer great pay scale
None that come to mind been there 26 plus years
From ground to top steal
Great opportunity to work and move up in ladder. Your experience and dedication goes a log way. It is an open road to great opportunities
Great workplace
Deli Associate - Buford, GA - November 24, 2021
I started Costco in 1997 and worked with them all the way to 2018. It was a great ride and great family you gain while working with them and after..I recommend anyone to work there.
No cons while working with this company
Had a great time working there was treated very well
Seasonal merchandiser stocker - October 14, 2021
Just that I loved learning a merchandiser side of the business and making different signs for different end caps for merchandise that sells it where it goes
People truly respected my work ethic and how I would take on any task
I have nothing bad to say
A friendly growing work environment
Bakery - Sacramento, CA - September 9, 2021
I really loved working there and fortunately I was on a probation work ethic for three months and I wound up going in shopping on a day I was supposed to be working but it was my responsibility to check the schedule to make sure it wasn't changed they knew that I didn't do it on purpose I thought it was my day off so unfortunately they had to let me go but it was in the best pay ever the easiest friendliest staff and I wish that I was still employed there so you'll love working there
The true meaning of team together each other a Cheves Mora
Nothing bad at all just misunderstandings and communication on schedules
Professional work place, with quality Management support.
Fruits and Vegetables Merchandiser/Perishables Dept. - Waipahu, HI - September 1, 2021
Costco is a very unique place to work, with so much emphasis on Member Service, excellent supports from the Management in your job growth, exceptional salary and benefits. Very professional co-workers, respectful, good team works. These guys expect so much out of themselves, always feel like your part of the Team, and are preforming at a certain level. Always fell proud of being a member of the Costco families in every aspects of your life. They continue to train you every three month, regardless how many years of service you've been with the Company. Very high standards. Most of all very enjoyable place of work.
Very clean and huge break room, you get a pay raise continuously.
Good work place.
Packer, Stocker - August 18, 2021
I was hired for the season, stayed for 3mnths. Great pay, good environment but be careful cause they are strict on getting to work on time and doing overtime and clocking in and out on time. Make sure you don't over-share to people at work very gossipy, stick to your corner, and focus on working. The manager was cool very helpful, always know that your actions affect your representation of Costco towards customers. Understand that your just a number to them, they can easily replace you even if you've worked there for a long time.
Great pay, decent environment, extra paid shifts, flexible hours.
Gossipy, Very fast-pace work place, customers can be rude.
Very fair bosses. Loved co workers. Waited too long on getting benefits back after new year.
Clerk Office Retail Front End Service - Nashville, TN - July 16, 2021
I loved my job there. Very fair and on top of salary increase. Didnt like after the new year making shorter hrs and losing health benefits. Promised i would get it back and after 8 months got tired of waiting for benefits and went to work elsewhere. Mgrs are on top of everything but one new supervisor got ridiculous with power control writing people up for ridiculous reasons. Other than that, i really enjoyed working there.
After working there for so many hours and time, they give a pay raise. Fair pay.
Depending where u r on totem pole, u have less hours after new yr and lose benefits.
I love working there. I would love to go back .
Merchandise Stocker - Lansdale, PA - May 6, 2021
I worked as a seasonal but I would like to work as a permanent. I like the diversity and very much caring about there employees. The only problem it is very hard to get a job if u don't know anybody. I'm still waiting for call to go back to work there. It is a very good place to work. I'm hoping Costco will call me back.
Great management and very helpful and professional environment
Being a Costco Employee was hard work but we became family.
Front End Associate - Bakersfield, CA - March 23, 2021
I started as a Front end Assistant. Then cross trained as a Cashier, Bakery, Roadshows, Hearing Aid Receptionist, Door and became a floater for all of those positions.
Costco implemented competitive pay. They fed you well. ays
Working every weekend was a downer.
Disclaimer
LENSA generates certain information provided on this website by compiling and analyzing publicly available data and data from employees/former employees. All company names are the registered trademarks of their original owners. The use of any trade name or trademark does not imply any association with the third-party company. None of the information provided is endorsed in any way by any of the companies mentioned. We do not guarantee the accuracy, currency, or suitability of this information (including regarding demographics or salary estimate) and you are responsible for how you use it. ALL INFORMATION IS PROVIDED "AS IS" AND "WITH ALL FAULTS". We are not responsible for nor endorse third party content on our website. If you notice any inaccurate information or information you think is proprietary you can email us at support@lensa.com. See our Terms and Conditions and Community Guidelines for more information.