We'll send you job opportunities in email
About
Description
As Custodians, we perform routine and general custodial duties such as vacuuming, cleaning restrooms, dusting, mopping, and restocking paper and soap supplies when required. We also work with technicians to perform routine maintenance of custodial equipment and supplies. We empty every trash can and dispose of it into compactors and dumpsters while sorting through it to separate non-recyclable materials from the lot. We use adequate pesticides to keep the building free from indoor pests during the weekends to ensure that no one will be exposed to those chemicals.
Core tasks:
report and document safety concerns to the administration
follow the facility's safety guidelines when operating the maintenance equipment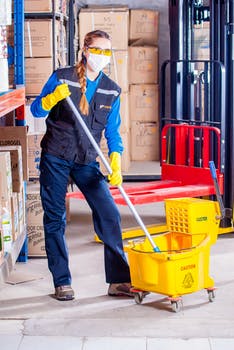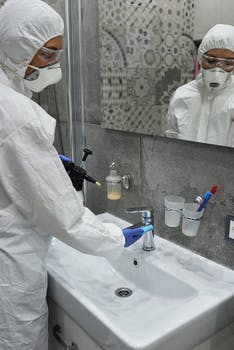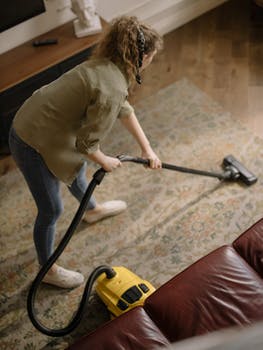 Insights
Professional Growth
How Many Years of Experience Do Professionals Need Before Becoming Custodian?
Professional Growth
How Long Do Custodian Employees Typically Stay in Their Roles?
Professional Growth
What Is the Job Hopper Score for Custodian Employees?
We'll send you job opportunities in email
Career path
Path to job
Prior positions
How long does a Custodian work in this position across multiple employers?
Fields of study
Discover a Custodian's areas of knowledge sorted by their majors.
Top educational institutions
Explore the list of higher education institutions that a Custodian typically studied at.
Brigham Young University-Idaho
Community College of the Air Force
University of Phoenix-Utah
Path after job
Subsequent positions
A Custodian typically moves on to these titles.
We'll send you job opportunities in email
Community
Demographics
Culture & Values
What Is the Age and Gender Ratio of Custodian Employees?
Workplaces
Professional Growth
What Industries Does Custodian Typically Have Experience In?
Browse open

Custodian

jobs
Explore our numerous Custodian job opportunities
Discussion about Custodian position
Want to know more about

Custodian

position?
Share your thoughts and ideas about Custodian position with others in our community.
Which qualifications are required for Custodian?
Do people working as a Custodian have a lot of responsibilities?
How much experience do I need for Custodian?
Is it possible to be a freelancer and work as a Custodian at the same time?
Can you tell me what questions are at the interviews?
Do recruiters expect anything special from a Custodian candidate?
How should I picture the work environment for a Custodian?
Is being a Custodian lucrative?
Can you wear street clothes while working as a Custodian?
Is it worth it to switch position to a Custodian nowadays?
Which colleges / universities would be the best if I want to be a Custodian?
How is the gender diversity among people working as a Custodian?
30% are women in this profession only.
What is the typical age to work as a Custodian?
Is a Custodian considered to be a senior profession?
You should work for 4 years on average to become a Custodian.
Which industries are highly likely to employ a Custodian?
Education is the most probable for a Custodian to work in.
Is a higher education needed as a Custodian?
You should be fine with No higher education
As a Custodian, which company should I definitely check out for jobs?
Brigham Young University, Brigham Young University - Idaho, GCA Services Group, NYC Department of Education and United States Postal Service employs the most people in the Custodian role.
How many years do people spend as a Custodian in their career path?
A Custodian typically changes positions after more than 5 years.
How likely is it for people working as a Custodian to switch companies still working as a Custodian?
The job hopper score is medium for a Custodian.
What work history do people usually have before becoming a Custodian?
Cashier, Sales Associate or Customer Service Representative are the typical prior positions for a Custodian
What are the typical next steps for someone working as a Custodian?
Consider the following: Cashier, Sales Associate or Customer Service Representative
We'll send you job opportunities in email
Disclaimer
LENSA generates certain information provided on this website by compiling and analyzing publicly available data and data from employees/former employees. All company names are the registered trademarks of their original owners. The use of any trade name or trademark does not imply any association with the third-party company. None of the information provided is endorsed in any way by any of the companies mentioned. We do not guarantee the accuracy, currency, or suitability of this information (including regarding demographics or salary estimate) and you are responsible for how you use it. ALL INFORMATION IS PROVIDED "AS IS" AND "WITH ALL FAULTS". We are not responsible for nor endorse third party content on our website. If you notice any inaccurate information or information you think is proprietary you can email us at

[email protected]

. See our Terms and Conditions and Community Guidelines for more information.