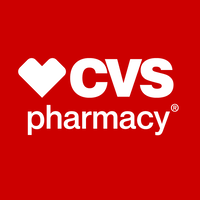 CVS Pharmacy
Team
Professional experience
Years of experience
How many years of experience do CVS Pharmacy employees have before joining?
Where they've worked
Where did CVS Pharmacy employees work before joining?
Industry background
What industries did CVS Pharmacy employies work in previously?
Past employers' size
Which size companies did people at CVS Pharmacy work at previously?
Educational background
Educational background
What did employees at CVS Pharmacy study?
Top educational institutions
Where did employees at CVS Pharmacy study?
Massachusetts College of Pharmacy and Health Sciences
Purdue University-Main Campus
University of California-San Diego
University of Phoenix-Utah
Employee data
Time employed
How long do employees stay at CVS Pharmacy?
Age diversity
How does CVS Pharmacy rank for age diversity?
Gender diversity
How does CVS Pharmacy rank for gender diversity?
| | Gender diversity | Ratio |
| --- | --- | --- |
| | female | 58.1% |
| | male | 41.9% |
Top roles
What are the top roles at CVS Pharmacy?
Career advancement
Career advancement
How does CVS Pharmacy rank for career advancement?
| Years in position | Percentage who advanced |
| --- | --- |
| <1 | 28.7% |
| 1 | 30.9% |
| 2 | 15.7% |
| 3 | 10% |
| 4+ | 14.7% |
Future employers
What companies do CVS Pharmacy employees go on to work at?
How Do I Match This Company?
Are you and CVS Pharmacy a perfect pairing? Let's explore your common touchpoints.
Summary
Company information
History
CVS Health is a pharmacy health care company in the U.S. Headquartered in Woonsocket, RI. The company employs 295,000+ colleagues and has 9,900+ retail locations across all 50 states, Washington, D.C., Puerto Rico and Brazil. It See more
Address
Multiple locations
Industry
Health & Personal Care Retailers, Pharmaceuticals
How Do I Match This Company?
Are you and CVS Pharmacy a perfect pairing? Let's explore your common touchpoints.
Jobs
Job trends
Total job postings in the past
Based on 130 job boards, duplications excluded
5,439
Current job openings
2 weeks
Average posting lifetime
Total job posting distribution in the past
Based on 61,419 number of jobs from 130 job boards, duplications excluded
| Job category | Distribution | Job quantity | 6 months | 1 year |
| --- | --- | --- | --- | --- |
| Administrative | 42.0% | 25,817 | 78% | 543% |
| Retail | 33.6% | 20,650 | 47% | 1,521% |
| Executive Management | 7.8% | 4,806 | 99% | 42% |
| Consulting & Upper Management | 5.8% | 3,554 | 99% | 80,000% |
| Other | 4.0% | 2,428 | 76% | 1,569% |
| Customer Service | 1.7% | 1,054 | 6% | 8,683% |
| Hospitality & Travel | 1.6% | 984 | 99% | 98,300% |
How Do I Match This Company?
Are you and CVS Pharmacy a perfect pairing? Let's explore your common touchpoints.
Q&A about CVS Pharmacy
Learn what others have to say about this company or join the discussion by contributing a question or an answer.
Q: This one's for long-term employees: has your salary ever been raised at CVS Pharmacy? How often and do they operate with substantial salary raises?
A: Annual salary raises are subtle in %, but bonus dollars depend on the store and pharmacy performance metrics. A high % increase in pharmacy script volume can result in a substantial bonus check. But this is the exception and not the rule.
Q: What kind of benefits does CVS Pharmacy offer to its employees?
Be the first one to answer this question and help a fellow member!
Q: gender breakdown at CVS Pharmacy?
A: gender ratio is 58.1% female, 41.9% male.
Q: What year was CVS Pharmacy founded?
Q: What industry does CVS Pharmacy fall under?
A: Pharmaceutical/Bio-tech.
Q: what are the chances of career advancement at CVS Pharmacy?
Q: How long do people usually work for CVS Pharmacy?
Q: What size of companies did CVS Pharmacy employees used to work for?
A: Most worked for large businesses before.
Q: Top future employers of CVS Pharmacy employees?
A: CVS Health, Kaiser Permanente, Publix Super Markets, Inc., Rite Aid, Self Employed, Target, Walgreens, Walmart.
Q: Where did employees work before joining CVS Pharmacy?
A: CVS Health, Kroger, Macy's, Rite Aid, Rite Aid Pharmacy, Target, Walgreens, Walmart.
Q: What's the average age at CVS Pharmacy?
Q: Where did most of CVS Pharmacy employees go to school?
A: Massachusetts College of Pharmacy and Health Sciences, Purdue University-Main Campus, University of California-San Diego, University of Florida, University of Phoenix-Utah.
Q: What's a typical day like for you at CVS Pharmacy?
A: Work all day with no breaks. Then treated like garbage
Q: How long is the hiring process for CVS Pharmacy?
Be the first one to answer this question and help a fellow member!
A: Retired rather than spend another minute there
Q: Can someone tell me about the vacation policy at CVS Pharmacy?
Be the first one to answer this question and help a fellow member!
Q: did you work at a big company before CVS Pharmacy?
Be the first one to answer this question and help a fellow member!
Q: When should I expect the background check to be completed at CVS Pharmacy?
Be the first one to answer this question and help a fellow member!
Q: they accept people without college degrees at CVS Pharmacy?
Be the first one to answer this question and help a fellow member!
Q: does anybody have any experience in interviewing for CVS Pharmacy that they could share?
Be the first one to answer this question and help a fellow member!
How Do I Match This Company?
Are you and CVS Pharmacy a perfect pairing? Let's explore your common touchpoints.
Reviews
Get the scoop on what others who have experience with this company think of working there. Have some insight? Join the conversation and help other job seekers by leaving a review.
Great place to work for if you have supporting and loving people around you
Pharm Technician - Pikesville, MD - August 31, 2022
You read the title right! Group work makes the dream work :) Work is less stressful when you have a great team behind you.
Fun and a very good place
Stock costume services - Sanger, CA - August 25, 2022
The company is very good and the people there is very nice and friendly and kind they treated me good
Depends how your store is ran.
Store Manager - July 20, 2022
I run a well oiled machine of a store. My work life balance is reasonable and is barely ever affected in my specific location. I don't find this job extremely difficult because it's all about routine and building a strong/reliable staff. Benefits are pretty decent too. However, I see other locations suffering big time due to understaffing, weak/unhelpful upper management/store leadership, and a difficult community (high theft locations).
Decent benefits, okay pay
Corrupt leadership/lots of favoritism, labor shortages, many warehouse/delivery issues, low payroll
I thought it would be fun….
Pharmacy Tech - June 26, 2022
Literally the worst experience of my life. The management gets more disgusting the further up the chain you go. Everyone will treat you like you don't matter. They purposely take away hours of full time employees (at one point they scheduled every full time tech for 16 hours, for 2 weeks. We are used to working 33+ hours a week). They do this so it makes the workplace super hectic. You become days-weeks behind in work to where they beg you to come in. If you have any complaints they aren't taken seriously, even when there are illegal actions involved. This is all around a bad company to work for, the staff is rude and so are the customers. I've worked in 4 different cvs pharmacy stores.
Entry level healthcare experience
Easy pace and nice environment
Cashier - St Petersburg, FL - June 23, 2022
I moved to Spring Hill which is why I had to quit my job in St. Petersburg, but other than that I really did love my job.
CVS pharmacy
Shift Manager - Fayetteville, NC - May 17, 2022
I love my working environment and my co-workers. The company offers on-the-job training and growth to move up in the company.
I learned how to process film and became Kodiak certified.
The company gave me room to grow but was not able to offer me full-time employment.
Amazing staff
Cross source - March 26, 2022
Not once did I ever feel out of place, it's fast paced and you'll never get bored. The staff is very friendly
Friendly work environment
Prices are constantly being raised while hours are being cut
PRODUCTIVE WORK PLACE
PHARMACY TECH AND SHIFT SUPERVISIOR - March 26, 2022
Easy work but very bad management and scheduling
Sales Associate - Harrisburg, PA - January 27, 2022
I was hired as part time worker at cvs and I got alot of hours and it was easy work however I got a car loan and when I talked to management and asked if I could have more hours or even go full time (which I was told I would be) they actually cut my hours and I wound up working less. It's usually only you and one other person if your lucky and if you need a manager for any reason at all even just a coupon override, your going to be waiting a long time for them to come up. They are also very annoying with there care-pass program pushing it every single day
Incompetent management, care-pass expected or hours cut, lousy scheduling
Productive workplace
Not a bad place to work for. So under paid when your the only one doing everything. Lazy employee, bad management, management dont even back you up when customer are rude and ignorant. Also no one wants to help customers. Its an exhausting job.
This place is trash
Store manager in training - Zionsville, IN - January 17, 2022
If your a store manager or higher you'll love it you never have to show up and your DL couldn't care less. Anyone below Store Manager you will have all the work dumped on you and you'll watch all the higher ups chill while you work 50+ hours a week while they gaslight you into believing this is how it should be
Everything about this company is a con
Customer service
Indianapolis, IN - January 12, 2022
It was good experience learning and have the opportunity working in the pharmacy too learning medicine refill the medication good people working with them 👍 is good experience they not greedy teaching you .
Nothig bad everything was good.good parking lot
Fun and supporting workplace supporting team players and a place to learn a lot in customer Service
Cashier - Staten Island, NY - January 5, 2022
I enjoyed working at CVS it was a great please to learn customer Service and it was a great team that was always willing to teach, learn and help you grow.
Friendly team , everyone was a team player
Honestly I have no cons of working at this company
Fun& productive workplace
Stock merchandise and interact with co-workers, it was fun experience working as a job trainee. CVS pharmacy is an interesting spot to start things off with work experience, and I'm hoping to restart my work experience by working as a retail associate in order to gain more experience for future jobs.
Tons of potential for moving up the ladder
Assistant Manager - Indio, CA - December 20, 2021
Hard work is always recognized as well as rewarded. From cashiers to pharmacies techs CVS always has room for growth.
Management will always work around your schedule all you have to
I'm no longer working for them
Stressful redundancies
Shift supervisor/ pharmacy technician - December 14, 2021
I worked for cvs when they first took over eckerd drugs. I was with eckerd as a store manager then i became a pharmacy technician....cvs is a company that does not care what the employees have goin on...they are set on goals that will never be reached. The work vs pay sucks. You give your all and they give you nothing. Your raises are a slap in the face. I was there and left and then returmed. I wont return unless iam desperate.
30 percent discount on cvs brand items.
Upper management wants what they want. Period
Stressful. Overworked. Underemployed.
Certified Pharmacy Tech - Springfield, TN - December 11, 2021
The workload was always way behind. Never enough help. Staff was great but corporate made it nearly impossible to succeed. Numbers are all that matters. Don't expect a decent raise and never a bonus.
Over worked. Understaffed. All based on numbers.
DO NOT RECOMMEND
They don't care about things going on in your personal life. They over work you. And most of the managers have a stick up their ass or just don't care.
You can meet some interesting customers.
Managers usually suck. They do not care about their employees.
very bad review of the year
Pharm Technician - Silver Spring, MD - November 10, 2021
It is a horrible place everseen in my life. The pharmacist and the management treat other lower level staff as their commodities
so many I can mention so many bad things
Stressful work environment with zero support from the company.
This company does not care about its employees and only cares about making a profit. They never address any complaints from work environments that employees have and only address customer related issues to make sure they don't lose customers/money.
Benefits, pay, and people
Company doesn't care about the well-being of the employees, constant budget and hour cuts
Come Visit Satan
Pharm Technician - September 5, 2021
They don't pay as well as others, they forces stores to understaff, they rate you on trivial made up markers. You can find somewhere better.
Poor pay, terrible benefits, inconsistent hours
Over worked underpaid no breaks pennies for raises
Pharmacy Tech - September 3, 2021
The longer you work here the more your punished. New hires get paid more or only pennies less then people who have been there 10+ years. Good luck getting a bathroom break or lunch break.
Vacation pay if can hold long enough to earn it
Everything but vacation pay
Do not recommend.
Shift Manager - August 30, 2021
Cvs pride's themselves on being customer oriented and family oriented for their employees. This is not true, they pressure their staff to get everything done but don't provide the staff or the hours to get stuff done so attention to customers lack, because if we don't get everything done we get talked down to. They only care about their money and not the well being of their employees or their customers.
There is no pros for working with the company.
The company doesn't care for it's employees at all,they don't care for their customers either.
fun job, challenging
pharmcy tech - Easley, SC - July 30, 2021
fun place to work, supportive colleagues, job was temp, company bought out small town pharmacy and employed their fulltime employees, no more hours for temp employees.
could pick up my meds while there, meeting so many friendly customers.
was trained on chekout and drive thru, all new people was stuck on those two jobs.
Bad place to work
Pharmacy Technician - July 20, 2021
Even though management told us to take breaks and lunches the pharmacist would not allow it. Pay was low. You could make more at McDonalds. They treated us like machines. They only cared about how many scripts could be completed in a few minutes. They give low raises also.
Upper management was more concerned about 'silly hat day' than about their employees.
During transition from Long's to CVS
Cashier Clerk - La Jolla, CA - July 17, 2021
I started at the new Long's on La Jolla Blvd and loved it. I lived right up the street and could walk to work and see all my neighbors when they came into shop. They trusted me because I was a neighbor and gave good recommendations of products and knew where everything was in the store. When CVS came in there were some changes for the good and some not so good. One I found was they didn't order products for the specific area like Long's had in the past. I still find that when I go to CVS in other cities. However it's still the best Pharmacy and Drugstore that I have found yet.
I was able to walk home to check in on my sick mother-in-law. The stores at centrically located.
Non that I can see other than, the ordering for the neighborhood the store is in.
Not conducive hours for a life balance
Store Manager - Spring, TX - July 14, 2021
Extended holiday hours, very few personnel scheduled daily, manager must fill in any capacity needed, I.e. cashier, photo lab, sticker, pharmacy assistance
Open on holidays, and long shifts
Decent workplace
St Shift Supervisor - July 10, 2021
A good company to work for. Had a nice boss and cool co workers, learned alot about retail management
Worst retail experience ever
Pharm Technician - Dayton, OH - May 29, 2021
Worked at the Huber heights location for close to 2 years before I left. I started off as a cashier and wasn't too bad until I was trained as a pharm tech. They are part of a union that doesn't like to do anything for there workers even when management treats them like crap. Pay is absolute garbage especially everything you get put through by higher up and especially with the customers. Management was unfair and loved favoritism. Don't have high expectations, don't think you will ever get paid for what you are worth, finally don't think you'll advance in that corporation at all. CVS doesn't like to pay their workers, cuts hours but gives you more of a work load and you'll never feel appreciated.
Dead inside
Staff Pharmacist - May 26, 2021
If you want to be a slave then you should work for CVS. Otherwise, head for the hills and don't torture yourself. Life is too short to be treated the way this company treats its employees.
Absolutely nothing... your soul will become a black, empty hole
You won't get to use the restroom or eat. Your numbers will never be good enough or fast enough.
An experienced Health Care career in Hospital Information Systems & Retail Pharmacy
Staff Pharmacist Full Time - New Haven, CT - April 15, 2021
I began my Pharmacy career at Hartford Hospital as a Staff Pharmacist in 1980. In 1984, I was promoted to Pharmacy Supervisor of Out-Patient Pharmacy Services and held that position for 10 years. In 1995 HartforHealthCare Corporation purchased MidState Medical Center and I was reassigned as Director of Pharmacy Services and managed a staff of 25 employees. During the Integration between hospitals, I was again reassigned as Transition Director and chaired the Information Services Subcommittee. After the integration between hospitals in 2000, I was again promoted to Director of Business Systems at Hartford Hospital & in 2005 I was transitioned to Director of Clinical Ancillary Systems & Web Services for Hartford Hospital. I retired from Hartford Hospital in 2010. Shortly after retirement, I was asked to work as a Pharmacy Manager for CVS Health in Puerto Rico. I returned to Connecticut in 2015, as Pharmacy Manager. I still work for CVS but as a staff pharmacist.
A busy pharmacy environment, very customer focused, and metrics driven.
Pharmacy technician burn out rate is high.
How did you like working there?
Registered Certified Pharmacy Technician - April 12, 2021
I worked in The pond Street Newburyport, MA Pharmacy. It is a horrible place to work. The company constantly pushes the "we care about our workers and customers". Completely false. The corporation constantly comes first.. The store manager used the dictatorial management style. No One cared about your personal lifestyles. I worked there prior to covid. The schedule in the pharmacy was constantly understaffed. This resulted in huge lines of upset customers with no managerial support. The worst factor for me was that the managers were always aware of the problems and I learned that the issues were deliberately ignored. Their attitude was such that management burned out the pharmacy staff until they quit in frustration. They just hired more and burned out more. Of the eight pharmacy staff I trained with, six were gone within eight months and within 18 months everyone had laft. DO NOT TAKE THIS JOB!
Theoretically a professional place to work
In reality as far from professional as it gets
Bad experience
Houston, TX - April 6, 2021
I work for this company for 8 years it they not have values.and feelings.my manager tom be give me warning. Because I speak a other languages.he not understand.. G
Nothing .no lunch .not friendly
Rude managers.not feelings.. bad experience
It was good while it lasted and it lasted a long time
Finiancial Analyst - Woonsocket, RI - March 1, 2021
I worked at CVS for almost 20 years in both the stores, the field and the corporate office. It's a typical fortune 50 company. You are there to do a job and that's it. I made life long friends although I don't know if that can be attributed to the environment. Since leaving CVS I have worked for smaller more initimate agencies and I much prefer that environment.
Woring for a huge company there are discounts and deals you can use to your beneifit
You're a cog in a wheel and the pay reflects that
Disclaimer
LENSA generates certain information provided on this website by compiling and analyzing publicly available data and data from employees/former employees. All company names are the registered trademarks of their original owners. The use of any trade name or trademark does not imply any association with the third-party company. None of the information provided is endorsed in any way by any of the companies mentioned. We do not guarantee the accuracy, currency, or suitability of this information (including regarding demographics or salary estimate) and you are responsible for how you use it. ALL INFORMATION IS PROVIDED "AS IS" AND "WITH ALL FAULTS". We are not responsible for nor endorse third party content on our website. If you notice any inaccurate information or information you think is proprietary you can email us at support@lensa.com. See our Terms and Conditions and Community Guidelines for more information.