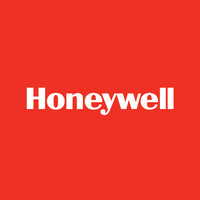 Honeywell
Filter by department
All departments
Filter by department
All departments
Engineers
Drafters / Engineering Technicians
Business Operations
Computer / IT
Management - Other
Sales / Retail
Administrative
Production
Architecture / Engineering
Architects
Architecture / Engineering Managers
Arts / Entertainment / Media
Media & Communications
Artists
Designers
Entertainment & Sports
Maintenance / Repair
Buildings & Grounds Supervisors
Maintenance / Repair - Other
Installation / Maintenance / Repair Supervisors
Electrical Mechanics / Installers / Repairers
Aircraft Mechanics
Car / Truck / Bus Mechanics
Business Operations - Other
Agents of Artists / Performers / Athletes
Buyers / Purchasers
Claims / Appraisers / Investigators
Compliance Officers
Management Analysts
Event Planners
Human Resources
HR Management
Compensation & Benefits
Training & Development
HR Assistants
Transportation / Logistics
Logisticians
Transportation Managers & Supervisors
Transportation / Logistics - Other
Air Transportation
Truck Drivers
Water Transportation
Material Movers
Marketing / Advertising / PR
Marketing
Marketing / Advertising / PR - Other
Advertising
PR
Accounting / Finance
Accounting / Finance - Other
Accountants
Auditors
Financial Analysts and Advisors
Credit / Loan
Tax
Financial Managers
Community / Social Service
Community / Social Service - Other
Counselors
Social and Community Service Managers
Computer / IT - Other
Computer Research Scientists
Computer Systems Analysts
IT Security Analysts
Software Developers and Programmers
Database Administrators
Network / Systems Administrators
Network Architects
Computer User Support
Computer Network Support
Mathematical Science
Statisticians
Computer Systems Managers
Construction
Construction
Education
Education - Other
Postsecondary Teachers
Education Administrators
Farming / Fishing / Forestry
Farming / Fishing / Forestry
Food Service
Cooks / Food Preparation
Healthcare
Heathcare - Other
Physicians & Surgeons
Therapists
Registered Nurses
Clinical Laboratory Technicians
ER / Paramedic
Health Services Managers
Legal
Legal
Scientists
Scientists
Management
Chief Executives
General and Operations Managers
Sales Managers & Supervisors
Sales - Other
Retail
Sales - Other Services
Sales - Financial Services
Sales - Wholesale & Manufacturing
Real Estate Agents
Administrative Services Managers
Administrative - Other
Administrative Supervisors
Financial Clerks
Customer Service
Receptionists
Secretaries
Office Clerks
Production Managers
Production - Other
Production Supervisors
Assemblers
Metal & Plastic
Textile
Plant and System Operators
Military
Military
Personal Care & Services
Hairdressers & Cosmetologists
Personal Care Aides
Law Enforcement / Security
Law Enforcement / Security - Other
Detectives & Criminal Investigators
Security Guards
Team
Professional experience
Years of experience
See how many years of experience Honeywell employees have under their belts from previous professional endeavours.
Top 5 previous employers
Explore the most frequent companies Honeywell employees worked at prior to joining Honeywell.
Industries
Check out all the different industries Honeywell employees have experience in.
Size of previous employers
Examine the size of the companies Honeywell employees worked at prior to joining Honeywell.
Educational background
Fields of study
Discover which fields Honeywell employees studied, grouped by type of degree.
Top educational institutions
See which colleges and universities Honeywell employees attended.
Arizona State University-Tempe
Purdue University-Main Campus
University of Minnesota-Twin Cities
University of Phoenix-Utah
Employee data
Length of employment
See how many years an employee typically spends working for Honeywell.
Age
Age distribution at Honeywell.
Gender ratio
See gender distribution at Honeywell.
| | Gender | Ratio |
| --- | --- | --- |
| | male | 77.7% |
| | female | 22.3% |
Top job titles
These are the top job titles at Honeywell.
Career advancement
Climb up the career ladder
How are the chances of advancing your career at Honeywell relative to the time in a position.
| Years in position | Percentage who advanced |
| --- | --- |
| <1 | 8.3% |
| 1 | 28.2% |
| 2 | 22.8% |
| 3 | 11.6% |
| 4+ | 29.1% |
Top 5 future employers
See the list of companies most Honeywell employees moved on to.
How Do I Match This Company?
Are you and Honeywell a perfect pairing? Let's explore your common touchpoints.
Summary
Company information
History
Charlotte, North Carolina-based Honeywell offers engineering services, building technologies, performance materials and technologies, safety and productivity solutions, and aerospace systems. Honeywell values every team member's See more
Address
Multiple locations
Industry
Machinery Manufacturers, Navigational / Measuring / Electromedical / Control Instrument Manufacturers
Website
https://honeywell.com
Departments
Get a breakdown of the various departments at Honeywell, sorted by size.
| | Field | Ratio |
| --- | --- | --- |
| | other occupation | 26.3% |
| | Engineers | 23.1% |
| | Computer / IT | 13.9% |
| | Management - Other | 10.2% |
| | Sales / Retail | 6.7% |
| | Administrative | 6.4% |
| | Business Operations | 5.6% |
Similar companies
Discover companies that are similar to Honeywell.
How Do I Match This Company?
Are you and Honeywell a perfect pairing? Let's explore your common touchpoints.
Jobs
How Do I Match This Company?
Are you and Honeywell a perfect pairing? Let's explore your common touchpoints.
Q&A about Honeywell
Learn what others have to say about this company or join the discussion by contributing a question or an answer.
Q: What industry does Honeywell operate in?
A: Manufacturing/Mechanical/Mining.
A: Every where from Aircraft to xerox machines, Honeywell probably has their fingers in the pie. Government military contractor to Petroleum production in the middle East. Better know your Import/Export laws if you plan on being in management.
Q: what are the chances of career advancement at Honeywell?
A: It all depends on how much one is willing to work. Honeywell offers college tuition reimbursement so, if you want a professional degree here is your chance.
Q: How old are Honeywell's employees in general?
Q: Where did most of Honeywell employees go to school?
A: Arizona State University-Tempe, Purdue University-Main Campus, University of Arizona, University of Minnesota-Twin Cities, University of Phoenix-Utah.
A: Pretty much any college two or, four year will do. Depending on position applying for.
Q: Is it a requirement to dress according to a strict dress code at Honeywell?
A: The Company does not hire slobs, expect to be graded on your appearance depending on your expertise. If your job is to be a mole in a back room somewhere dress is probably not that important.
Q: does anybody have any experience in interviewing for Honeywell that they could share?
A: Know your interviewer would be my advise. You can be the smartest person in the room but, have no idea how to interview or, what questions will be asked ? Be prepared in the field of your endeavor, hiring managers do not expect new college grads to have experience, but do expect them to have better than AVE GPA.
Q: Did you get a raise after your 3-month probationary period at Honeywell?
A: Raises are computed by means of matrix evaluation. If you are promised a raise at Honeywell then they will give you a raise at the stated time.
A: Promotion is dependent on subject knowledge in my experience, the most knowledgeable employees enjoy the most promotions. But, be aware depending on where you are working there may be no position to be promoted too, unless you are willing to move.
Q: where did you work before applying to Honeywell?
A: Military USN Submarines.
Q: how long was your employment
Q: did you work at a big company before Honeywell?
Q: How many vacation days?
A: More time you work for the company the more vacation you are given annually.
Q: do they hire felons at Honeywell?
A: My guess would be depends on what position you are applying for. Honeywell is very sensitive about their public image, you should be just as concerned about that too.
Q: What's the stock symbol of Honeywell?
Q: What's the main location of Honeywell?
A: It's Morris Plains, NJ.
Q: What's the gender distribution at Honeywell?
A: 22.3% female, 77.7% male.
Q: When was Honeywell founded?
Q: Has Honeywell disclosed its yearly revenue numbers? If so, how much do they make?
A: Yes! Honeywell makes over $10b per year.
Q: What companies are similar to Honeywell?
A: Amazon, Eaton, GE, Google, IBM, Johnson Controls, Schneider Electric, Siemens.
A: If there are companies similar to Honeywell then they will probably be purchased by Honeywell.
Q: Who is the CEO of Honeywell?
Q: What's the average length of tenure at Honeywell?
A: Typically 4-8 year(s).
Q: what kind of companies did Honeywell employees work for?
A: Large companies before Honeywell.
A: Many people use Honeywell for getting experience, then move to a company which requires experience.
Q: who are employees usually hired by after leaving Honeywell?
A: AdvanSix, Boeing, Honeywell Aerospace, KBRwyle, Lockheed Martin Corporation, Medtronic, Raytheon, Resideo.
Q: Who are the top previous employers of Honeywell employees?
A: Boeing, Honeywell Aerospace, Intermec Technologies, Johnson Controls, Lockheed Martin Corporation, United States Air Force, US Army, US Navy.
Q: Which school(s) did you study at before starting at Honeywell?
Be the first one to answer this question and help a fellow member!
Q: I wanna know Honeywell's mission statement, can someone point me to it?
A: here it is: We are building a world that's safer and more secure, more comfortable and energy efficient, more innovative and productive..
How Do I Match This Company?
Are you and Honeywell a perfect pairing? Let's explore your common touchpoints.
Reviews
Get the scoop on what others who have experience with this company think of working there. Have some insight? Join the conversation and help other job seekers by leaving a review.
productive work place
production associate - Geneva, OH - March 15, 2022
i was with Honeywell for about a year and a half and found it a very nice cultured place to work with great mission and values.
union was pointless they don't really make a difference
Asembly line
Asemby line - Phoenix, AZ - March 2, 2022
I was work with comtech ef data over 10yrs. i was work with honeywell for years . and with mercury system for 3 months.
I like working with friendly .
Honeywell 1 great company
Material Handler 1 - February 17, 2022
Wish i ould go back. I had some isssues due ti mental health and cant go back due to not being released by doctor. But im fine and ready to go back
Fun and excitement was around every corner
Lead RTU Technician - Jackson, MS - February 1, 2022
This was a very fun and exciting experience in my life. Seen many different cultures some where unique and some were not. Learned there are still good people in this world. But our infrastructure really needs attention sure hope the next generation is ready to tackle this task. Gods Speed
Cell lead and Assembly
Assbemler and cell lead - North Smithfield, RI - December 28, 2021
Do not have none. I like working there cause it's a nice place to be working at and good pay. Meeting a lot of new people and helping other cell lead if they needed material and helping out the workers
Safe and productive workplace with full support of staff and team members at all time.
Chemical Operator 3 - December 9, 2021
I have been an employee of Honeywell for multiple years. Having worked at Honeywell as I am still employed proves that their are great companies out here that appreciate their employees. They give excellent opportunities and understand the ups and downs of life as well as the economy. They also provide exceptional values and leadership services to help their employees.
Leadership building skills
No paid off campus lunch break
I enjoyed the people I worked with
Material Analyst - Tempe, AZ - September 3, 2021
Worked there for 1 year. All those that did the same function were hired on and then let go! Enjoyed the people, enjoyed my boss.
Too many chiefs. Very high risk of being let go
Good people to work with.
Senor Quality Engineer & Trainer - Redmond, WA - August 24, 2021
Started working when company was ALLIED SIGNAL. Was a Quality Engineer and did both Supplier and Employee Training. Taught AS9100, ISO 9001, INTERNAL and EXTERNAL AUDITING, SPC, and other Quality Standards.
Company did great employee activities.
Employees were well trained and wanted to do a good job.
Good place to work
Sr Electrical Engineering Supervisor - July 29, 2021
Good place to work, I was HW design leader, I had ME, EE, PCB and SW engineers in my team. The company is good, the problem is that they hire a lot of people and in few months they fire a lot of people
Three flexible free days per year
They hire a lot, then they fire a lot
Machine operator
I love working there nice employees and supervisorsand everything everything was safe working there at Honeywell
I would never recommend the (Houston Office)
Lead Cad Design - Houston, TX - July 6, 2021
I work at the Houston office for 4 years, Management teams need a lot of help, very poor on how to conduct Business decisions. No leadship in the Engineering Department. I would never recommend this office to know no one. I had no one in the company to supervise for the work i was doing for the company. Very sad!
No leadship in the Enginerring Dept
Engineering Department
Senior Cad Designer - Houston, TX - July 6, 2021
The structure at the Houston location is very poor for new employees lack of communication lack of information, lack of direction, and lack of content. They also have a very high turn around with employees.
Very poor with people skills
Not the best place to work.
Only entry level engineers should apply. If they get hired work there for two to three years to gain experience then move on.
Entry level engineers gain experience immediately.
Management isn't there to help or work with employees, just collect a pay check.
Great benefits, lousy management.
Combo Pipe Welder - Catoosa, OK - June 11, 2021
Worked there for over 2 years . Seen many people come and go . Alright pay but the managers were newbies which seems to be a thing nowadays. Shortly after I left they laid off 50+ contractors and 30% of the actual employees.
Safety,ingenuity driven, great schedule
Management, job security, management
Great employees, management not so much.
Phoenix, AZ - May 4, 2021
Company starting to have a lot of turnover due to the fact that they are hiring younger people to replace the older workers by laying them off. Don't look at this as a long-term option for your career.
Coworkers were very supportive and good people.
The pay scales aren't there and there's not a lot of flexibility with hours.
N95 Medical Mask Assembly
Assembly Line - Phoenix, AZ - April 17, 2021
Honeywell Phoenix near Sky Harbor Airport. The working conditions are not too good. Factory is hot. Fan's used, Does not seem to be any Air-condition. Breakroom/Lunch room not kept clean enough to suite me. Bathrooms need to be kept cleaner.
The 2nd Shift is my shift. Traffic most days is heavy but ok for my 30 mile drive.
Long drive, working conditions need to be improved. Pay could be better.
Honeywell Changes
HS&E Engineer - Baton Rouge, LA - April 17, 2021
The company that I was hired to work at was not the same company when I was caught up in a reduction in force. Would not recommend any family or friends to work there.
Not concerned about anything but cash flow and making a profit. Training is not a priority.
Family orientated bussiness which strives to include females in their work force.
Senior Technician. - Renton, WA - March 26, 2021
Honeywell is a fortune one hundred company, that means it is one of the largest top one hundred companies represented on the NYSE. It is also an international corporation which includes headquarters in at least three or, more places around the World. Honeywell is also a very diverse corporation including many branches of expertise. Aircraft, Home and building controls and, Industrial control. Honeywell has a position for just about any person from Scientist to shipper. Honeywell has many employment opportunities, from electronic chip manufacturing to designing and building the most complex machines known to industry today.
Understanding workers have personal lives and, are not just a number.
Honeywell wil take one as far as they are willing to go but, expect some dedication as well.
Disclaimer
LENSA generates certain information provided on this website by compiling and analyzing publicly available data and data from employees/former employees. None of the information provided is endorsed in any way by any of the companies mentioned. We do not guarantee the accuracy, currency, or suitability of this information (including regarding demographics or salary estimate) and you are responsible for how you use it. ALL INFORMATION IS PROVIDED "AS IS" AND "WITH ALL FAULTS". We are not responsible for nor endorse third party content on our website. If you notice any inaccurate information or information you think is proprietary you can email us at support@lensa.com. See our Terms and Conditions and Community Guidelines for more information.