10 Best Jobs for Single Moms (& Which Companies Are Hiring for Them Now)
Let's talk about the 10 best jobs for single moms. Don't feel like reading? Listen here!
Balancing work and family life is no easy task—but for single moms, it can be especially challenging. With more responsibilities and fewer resources than their coupled-up counterparts, single moms deserve all the help they can get. They also deserve a round of applause. 
The good news? A job that offers support and flexibility can make all the difference. Below, we share what to look for in your job search as a single parent. We also break down the ten best jobs for single moms today. Keep reading to learn more!
Best Jobs for Single Moms: What to Look For (And Insist On)
Single moms wear a lot of hats. They are parent, employee, teacher, playmate, accountant, scheduler, chauffeur, and chef—all rolled into one. And quite often, they perform all of these jobs (and more) with little help or recognition. 
These countless responsibilities can leave little room for professional development—and may leave single parents worried about things like resume gaps. But the truth is, the vast life experience of single moms also makes them great employees. 
Wondering how to be your own best advocate as you search for your ideal job? Start by insisting on the following attributes from potential employers:  
Flexibility
When you're a single mom, flexibility is key. If a job doesn't allow you to work from home or on your own schedule, then it may not be the right fit at this point in your life. 
Support
As a single mom, you'll want a job that offers adequate support from coworkers and supervisors when it comes to handling childcare emergencies and the like. Look for a family-friendly company culture that aligns with your priorities.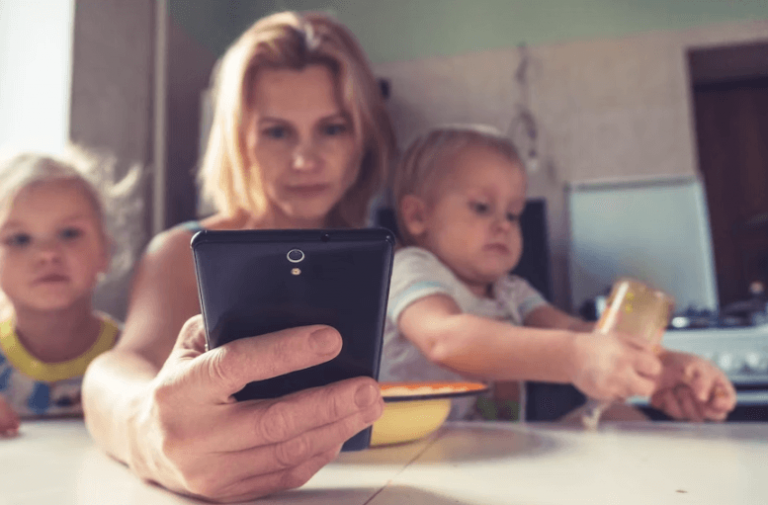 Perks
Perks are always nice—but for single moms, they can be make-or-break. Look for jobs that offer perks like: 
on-site childcare

flexible scheduling

paid sick leave and

paid family or parental leave

employer-sponsored health insurance

school tuition discounts for employees and their dependents
Pay
As sole providers, single moms need a job that offers competitive pay—or, at the very least, a living wage.
When interviewing for a new job or negotiating salary, radiate confidence and emphasize your transferable skills and talents. And never underestimate the power of a well-written cover letter.
10 Best Jobs for Single Moms
Now that you know what to look for in your job search, let's break down the best jobs for single moms. Read on for ten great options—and remember, the possibilities are endless! 
Registered nurses are the backbone of healthcare. They're highly trained and knowledgeable professionals who work in hospitals, schools, clinics, and other settings to provide health care to patients, young and old. 
Nursing can make a wonderful career for single moms who value flexibility. Nurses can work full-time or part-time—and shifts are available for days, nights, evenings, and everything in between.
Additionally, nurses can often moonlight on multiple units or pick up extra shifts as needed. 
Other perks?
Many teaching hospitals offer school tuition reimbursement for employees and their dependents. Some also offer on-site childcare at a discounted rate.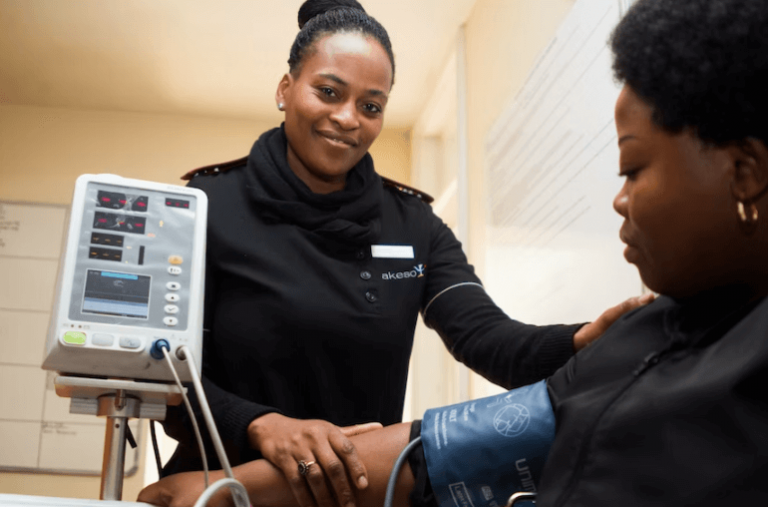 Projected Salary: $77,600
Hiring Companies: Kaiser Permanente, Mayo Clinic, Davita, MedStar Health, and other local hospitals, clinics, urgent care facilities, and schools
Teaching is a great career option for single parents. Teaching truly has something for everyone—and what could be more rewarding than shaping future generations? 
When you work as a teacher, you may be able to work at the same school your children attend. Additionally, your hours will likely be compatible with your children's schedules. And perks are plentiful—for example, many private schools offer significant tuition discounts for the children of employees. Moreover, teachers can often work as substitutes for a more flexible schedule. 
And let's not forget about time off in the summer. This well-known teacher perk can provide much-needed vacation time—or offer the opportunity to pick up a side hustle. The choice is yours!
Projected Salary: $61,350 (kindergarten and elementary school teachers); $61,320 (middle school teachers), $61,820 (high school teachers)
Hiring Companies: local public and private schools
If you love working out and enjoy teaching others, working as a personal trainer or fitness coach may be the ideal job for you. After all, why not make money while doing what you love? 
Most jobs require certification by a reputable organization, such as the American Council on Exercise (ACE) or the National Academy of Sports Medicine (NASM). But after that, it's often up to you how competitive your prices are. You can also control how many clients you take on—and how many hours per week you work. 
That kind of flexibility is a huge perk for single moms! Additionally, many gyms and health clubs offer on-site childcare. What's not to love?
Projected Salary: $40,700
Hiring Companies: Orangetheory Fitness, Planet Fitness, Anytime Fitness, SoulCycle, Gold's Gym, and other local health clubs and recreation centers
Virtual assistants (VAs) work remotely to provide clients with administrative and organizational support. They help with everything from scheduling appointments and preparing expense reports to managing communications.
A VA career is an excellent option for single moms who want to work from home. It offers control over your schedule and lots of flexibility, as you can decide the type and number of clients you serve.
Additionally, the recent digital explosion translates into high demand, making job security another plus.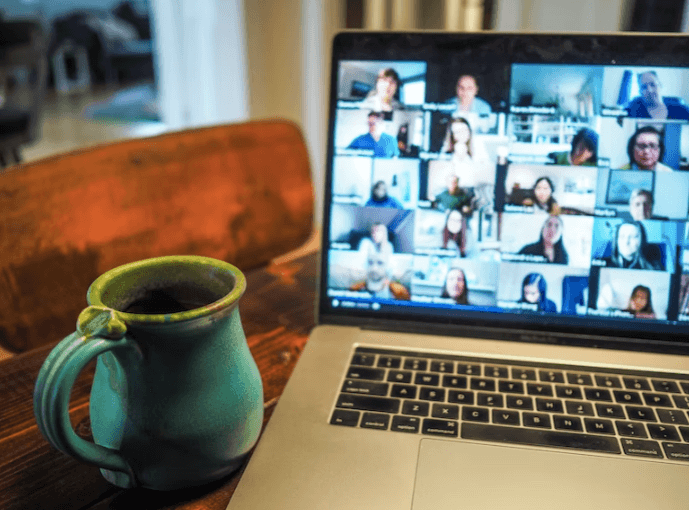 Projected Salary: $39,680
Hiring Companies: Ajilon, Belay, Robert Half, Upwork, and more
Realtors help people to buy, sell, and rent homes and other properties. They can be self-employed or work within a larger real-estate agency or brokerage firm. 
If you're already familiar with real estate and enjoy networking, becoming a licensed realtor might be a good career choice. You can earn money while taking care of yourself and your family on your own terms. And best of all? You don't even need an office. Other perks for single moms working as realtors include scheduling flexibility and control over their hours. Some realtors even bring their children along to open houses and property showings.
Projected Salary: $48,770
Hiring Companies: Keller Williams, Coldwell Banker, Redfin, eXp Realty, and more
Medical transcriptionists, who work in a variety of healthcare settings, transcribe recorded dictation into written reports and other documents. They often handle audio recordings from doctors' offices or hospitals.
The projected salary isn't as high as some other options, but medical transcription appeals to single moms because it can be done from home. Scheduling is flexible, and work is often done with little or no supervision—so the role offers lots of autonomy.
Projected Salary: $30,100
Hiring Companies: Ubiqus, Transcription Services, GMR Transcription, STAT Transcription, Athreon, and local hospitals and clinics
ESL instructors teach English as a second language to adults and/or children. They work in various settings, from community colleges and universities to private language schools—and even online. Helping people learn a new language and communicate more easily can be immensely rewarding.
Because hours are flexible and work can be done remotely, ESL instruction is a wonderful career option for single moms.
Many online companies require a commitment to a certain number of teaching hours per week, but those hours can be distributed as you see fit. And because you're often teaching students in other parts of the world, peak work hours tend to be in the early morning or late at night—when your own children are fast asleep.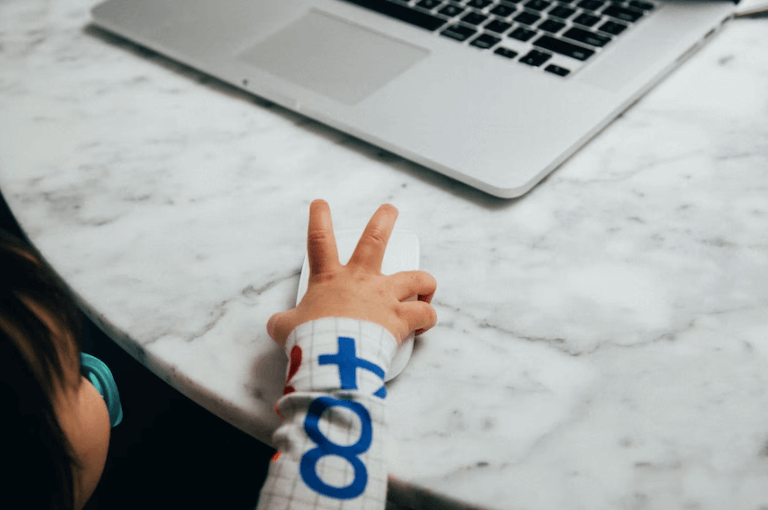 Projected Salary: $59,720
Hiring Companies: SayABC, Verbling, Preply, QKids, iTutorGroup, and local community colleges and universities
If you have a creative streak and a way with words, then working as a copywriter could be right up your alley. Copywriters write advertising or promotional text for marketing materials. They also help companies build their online presence by creating websites, landing pages, content, and social media accounts. 
As a single mom, you'll thrive as a copywriter. You can work from home and set your own hours, take on as many or as few clients as you'd like, and build your work around your children's schedules. 
Projected Salary: $69,510
Hiring Companies: Intelligent Demand, Scorpion, Aquent, and many other companies on Lensa's job board
Digital marketing specialists use digital technologies to promote brands, products, or services. They are responsible for creating and managing online advertising campaigns and monitoring analytics. In order to succeed, digital marketers need to be skilled in both marketing and technology.
Because of sky-high demand, digital marketing makes a great choice for single moms in need of job stability. Additionally, scheduling and hours are flexible—and work is often done remotely. 
Projected Salary: $76,080
Hiring Companies: Aquent, Ignite Visibility, WebFX, Disruptive Advertising, Veeva Systems, Robert Half The Creative Group, and many more
Administrative assistants manage the day-to-day activities of a boss or coworker. Tasks often include scheduling meetings and travel arrangements, answering phones, making copies, sending faxes, filing paperwork, organizing files, creating presentations, updating databases with new information—and the list goes on!
As master multitaskers with a variety of transferable skills, single moms make excellent administrative assistants. While "admins" typically work in an office setting, their hours are predictable and can usually be coordinated with childcare. If you're a single mom craving regular hours and a stable paycheck, this could be the career for you.
Projected Salary: $39,680
Hiring Companies: Beacon Hill Staffing Group, Cadre Services, and local hospitals and law firms
Wrapping Up
Feeling empowered and inspired? Now that you know more about the best jobs for single moms, it's time to get out there and start applying! You can find more information about each of these jobs—and companies—by clicking the links above or visiting Lensa today. You can also visit our blog for even more actionable tips and insights for your job search.