25 EMPLOYEE ENGAGEMENT IDEAS TO MOTIVATE YOUR TEAM
In need of fresh employee engagement ideas to motivate your team? You're not alone! Faced with a growing shift in employee values, a new multigenerational workforce, and numerous other trends, many employers are scrambling to meet the challenge.
The good news? An effective employee experience strategy can increase employee engagement. And it can also boost your business's bottom line. Because motivated employees are more productive — 50 percent more productive, in fact. And they stay with their organizations longer, too. Sounds like a win-win, right?

Keep reading for a better understanding of what employee engagement means — and 25 suggestions for improving it in your workplace. Ready, set, engage!
Employment Engagement Today
In the wake of the COVID-19 pandemic and the so-called "Great Resignation," employers are working harder than ever to find and keep talent. Indeed, November and December of 2021 saw record numbers of employees quit their jobs. And the recent explosion of all things digital has given many companies yet another challenge in their quest to meet the moment.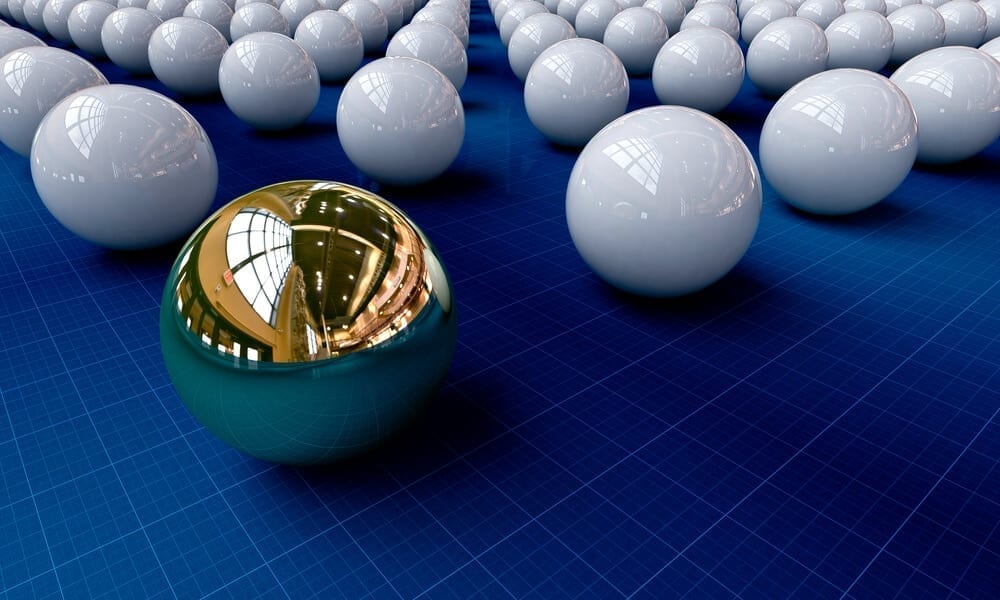 But guess what? Improving the employee experience has remarkable benefits for employers — including higher rates of staff retention. And as an offshoot of employee experience, motivation goes hand in hand with engagement to increase productivity. In short, if you want your business to thrive? You'll need engaged employees.
What Is Employee Engagement, Anyway?
As fun as it can be, the recent "employee experience" or "EX" trend on the conference circuit may be misleading employers when it comes to their employees' needs.
Because in reality, the employee experience consists of multiple factors. Here's a breakdown: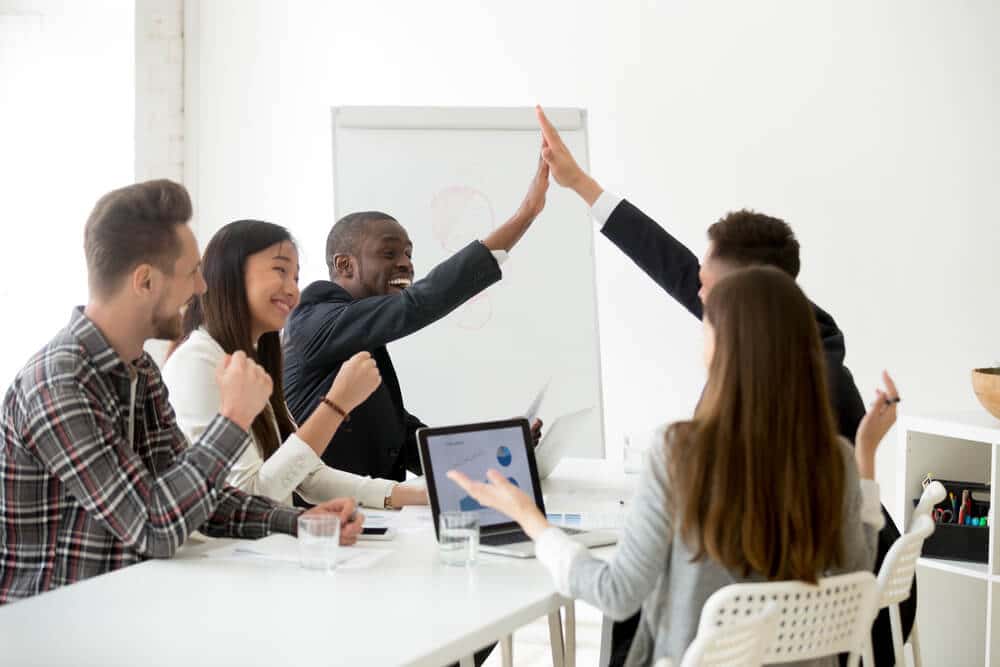 Employee Experience: The 

culmination of an employee's relationship with their organization. This combines every interaction an employee has with the company.

Employee Engagement: An employee's e

motional involvement with and commitment to their role and organization. The source of this engagement? Myriad aspects of the company and its mission.

Employee Motivation

: The energy, commitment, and creativity that employees are willing to expend on their job and company goals. This element of the employee experience is rooted in the organization's actions.

Employee Recognition:

The act of acknowledging the work of a team or individual employee. This promotes future good work and reinforces company goals. And it, too, traces back to a company's actions.

Employee Appreciation: The actions an organization takes to show appreciation for its workers.
Employee Engagement Ideas & Maslow's Hierarchy of Needs
Maslow's Hierarchy of Needs is a psychological theory illustrating how we human beings prioritize our needs — and what motivates us. It's also an ideal model for understanding employee engagement.
Which needs are we talking about? Have a look below.
Survival, or the acquisition of basic needs. This need covers food and shelter. In a fundamental sense, it also means employment. To meet this need, pay employees a living wage.
Security

, or the inference of safety. This implies continued employment and access to survival tools without fear. To meet this need, ensure job security for all employees who meet employment standards. One could argue that employee engagement begins at this level of the hierarchy.

Belonging. 

Friendship, teamwork, and camaraderie thrive in an engaging workplace. This is where motivation truly takes root. An inclusive workplace culture promotes interpersonal bonds that fulfill employees' need for belonging. And a bonus? These bonds foster employee engagement, too.

Importance,

or "esteem." This consists of the respect, self-esteem, and recognition employees gain from their work. Indeed, esteem can blossom in the workplace — and distinguish a "job" from a "career."

It's a no-brainer: appreciating workers makes them feel important. And this translates into employee engagement.

Self-actualization. This is the human desire for personal growth and fulfillment — in other words, becoming the best version of oneself. When employers meet their employees' other needs — and their mission and values align — employees have the opportunity to perform at their best.
If you do this for your workers, congratulations! They are probably highly engaged and motivated.
Read on to learn how Maslow's Hierarchy can help provide effective employee engagement ideas — and why appreciation is so important.
Appreciation Means Motivation
Americans spend an estimated one-third of their lives at work. This means that work is the primary source of human contact in most peoples' lives. So, as you can imagine, a workplace culture of appreciation plays a major role in employee engagement.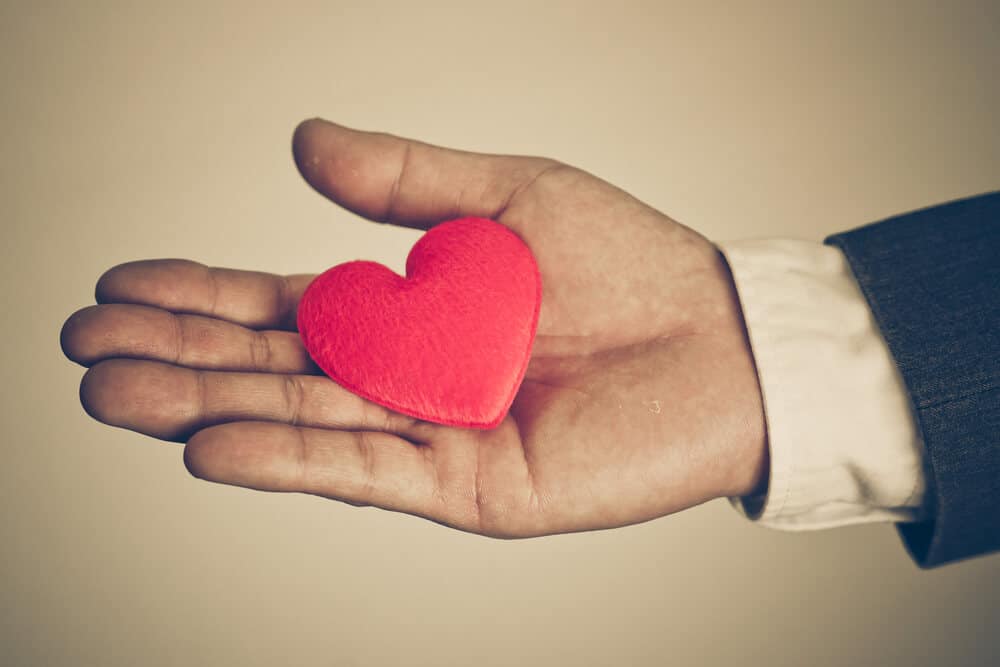 Because here's the thing: research has consistently revealed a link between appreciation and motivation in the workplace. So, once employers meet the lower four needs of Maslow's hierarchy for their employees? They can then promote the fifth need — employee self-actualization — through consistent support and recognition. And this, in turn, improves productivity and the business's bottom line. In summary, motivating employees can be as simple as showing gratitude for their efforts.
Employee Engagement Ideas: Start with an Appreciation Plan
Only you can determine the best approach to employee appreciation in your organization. For example, some types of employee rewards and recognition might motivate your habitual underachievers — but others could demotivate people in less visible roles.
Start by assessing the needs and structure of your business. Next? Test out some new employee engagement ideas to show appreciation in the workplace. You can begin with areas where you've noticed employees are the most disengaged. And finally? Ask your employees what they think! A suggestion box or survey on employee engagement is an easy way to show that you care — and you're listening.
Once you know what drives your employees, you can look for ways to better motivate them — and show appreciation for all they do.
Even better? You can take things one step further and create a long-term appreciation plan. Because we all know that one Friday pizza party is unlikely to motivate anyone for longer than, well — the length of the pizza party. But a clear employee engagement strategy? That's the first step in creating a purposeful and motivated workplace.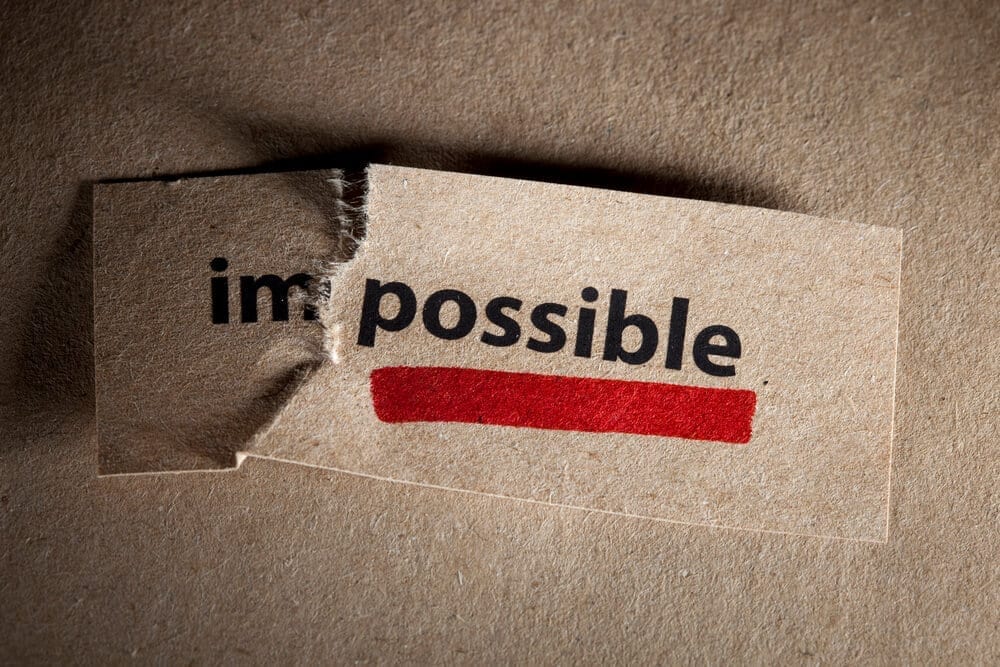 25 Employee Engagement Ideas
Ready to promote workplace engagement? Here are 25 fun and affordable employee engagement ideas to accomplish exactly that!
1. Encourage Mutual Appreciation
You'll never be able to see all the work your employees do every day. But in acknowledging their small tasks and efforts at collaboration? You'll foster a culture of mutual appreciation that can lead to greater engagement and productivity. In practice, this can be as simple as creating a Slack channel for compliments — or putting an "appreciation bulletin board" in the break room. Believe it or not, these small acts can help to create a more engaging work environment.
2. Assign Buddies to New Hires
Onboarding doesn't end with the signing of the contract. For employee engagement that lasts, consider a buddy system! Designate a buddy for each new hire from the moment they join the team. This shows new employees you support them — and lets company veterans know you value their knowledge and experience.
3. Introduce New Team Members
Shaking hands just isn't enough to make the new folks feel welcome. So, to really build the team, host a special day when a group of new hires starts work. This will better integrate new employees — while also showing appreciation for the team as a whole. Additionally, it presents a rare opportunity for your staff to enjoy a free lunch!
4. Team-Build, Team-Build, Team-Build
Sure, your employees see their teammates on a daily basis. However, creating cross-team bonds — and showing appreciation for the entire workforce — promotes an engaging environment for everyone on your staff. From office trivia to an escape room outing, team-building events make work more fun for everyone!
5. Offer a Desk Allowance
People spend many of their waking hours at work. But oddly enough, unless they work remotely, they have little opportunity to personalize their space. So, budgeting an allowance for desk personalization offers you a chance to score big-time employee engagement points! And it doesn't have to be expensive. For example, even a small plant can cozy up a workspace without costing an arm and a leg.
6. Host a Potluck
Host a potluck party to promote team bonding. Staff can bring their favorite dishes or culturally significant treats. And in return, they get to try their colleagues' cooking. Tip: Be a generous host, and don't forget to provide plenty of food and drinks as well.
7. Provide Office Wellness
Want to go big for engagement? Consider supporting employee well-being, physical health, and mental health with workplace wellness initiatives. For instance, provide a monthly in-office massage for your staff members — or consider hosting complimentary weekly meditation sessions. After all, pampering employees helps them unwind in the office. And this, in turn, boosts engagement and productivity.
8. Create a "Crunch Time" Tradition
Are your workers stressed about making their numbers at the end of every month? Make a habit of showing support and appreciation during stressful times. Ordering a pizza or bringing brownies to work on the day of a launch, for example, can ease tensions and inject fun into an otherwise chaotic day.
9. Write Personalized Appreciation Notes
In this modern age of email and Slack, a handwritten note makes a big impression. So, go the extra mile and show thanks to your employees with a note acknowledging their hard work and personal strengths. After all, you want to keep them around, right?
10. Offer Flexible Scheduling
If you trust your employees to do their job, you can also trust them to manage their time. And flexibility isn't only great for employees! It also has serious benefits for businesses — including higher retention and employee engagement.
11. Celebrate Big and Small Wins
Birthdays, weddings, and promotions all present easy opportunities to show you care about your employees. But you can celebrate small wins, too — for example, a period of especially solid performance at work. And when you express appreciation for your employees by celebrating their wins — whether big or small, personal or professional? They feel valued as individuals, rather than treated like robots.
12. Try Summer Fridays
Who doesn't love Summer Fridays? Offering extra time off during the summer months is associated with productivity benefits. And, of course, it's also great for staff morale. After all, wouldn't you enjoy guaranteed time off on a beautiful summer day? Consider offering four-day workweeks or half-day Fridays in the summer — and say thanks to your employees for their hard work year-round.
13. Introduce Points-Based Rewards
Reward staff for overtime — or give points they can redeem for time off or a donation to charity. This shows employees that you value them — and even better? It starts an appreciation ecosystem in your workplace.
14. Publicly Acknowledge Work Well Done
Publicly acknowledging the successes of your team members is a proven way to increase employee engagement. And a bonus: it encourages other employees to do their best work, too!
15. Offer Team Rewards
Team rewards are a great way to show appreciation for hard work without fostering competitiveness. And by all means, be generous with these rewards — because nurturing a team mentality also increases employee engagement.
16. Surprise Them!
Sure, earning an award for a specific accomplishment is well and good. But a random surprise that shows your appreciation? It just feels more personal —and thus means so much more to employees. Plan an impromptu lunch party, bring a homemade treat to the office, or let them take off early just because they "earned it."
17. Give Career-Related Rewards
There's nothing wrong with hosting a pizza party or giving your staff an extra day off. In the end, though, ambitious employees need more. So, engage them by stimulating their minds. For example, encourage them to attend a conference or take a course for tech competency. Doing this shows them that you support their growth. And it's a win-win: your organization will benefit from their new knowledge, too.
18. Provide Tangible Benefits
Want to show your employees how much you value them in a tangible way? As part of your benefits package, consider providing childcare opportunities or offering a supplemental health program, such as GymPass. Benefits like these go a long way in showing your employees you care.
19. Appreciate Them Annually
Make employee appreciation a holiday! After all, who said the office holiday party should be your team's only yearly celebration? Plan a fun annual event and make it a cornerstone of the company calendar.
20. Involve Them in Your CSR Initiative
Start with a survey to determine your staff's core motivators. And then? Incorporate these into your Corporate Social Responsibility (CSR) agenda. Encourage your employees to volunteer or participate in this activity — and make sure you include them in communications about the program. This will show your staff that you care about what matters to them. And you'll increase employee engagement in the process!
21. Take High-Achieving Teams to Lunch
A team lunch date will show that you're interested in your employees' lives —and connect you with the next generation of leaders. After all, spending time with your staff doesn't only show your gratitude for their work. It also facilitates communication and transparency.
22. Share How Your Business Has Helped the Community
Show employees that you're not the only one who appreciates them — the wider community does, too! For example, share stats on your business's local environmental impact to show your team how much their work matters. Alternatively, share positive user reviews — or highlight hours your employees have spent volunteering. The only limit is your imagination!
23. Have a "Bring Your Pet to Work Day"
Consider allowing employees to bring their pets to the office once per week or month. After all, pets are a huge part of their owners' lives. And by acknowledging your team's furry friends, you're entering the fast lane to their hearts. What could be better for employee engagement?
24. Have a Suggestion Box
Suggestion boxes are delightfully analog — with a touch of vintage charm. And they offer an unbeatable way to encourage feedback and create a culture of improvement. Have a better idea? Drop it in the suggestion box.
25. Recognize Extracurricular Achievements, Too
Your employees have lives outside of work. So why not recognize them in front of the group for their hobbies, athletic achievements, or other activities? You can indulge them by showering them with attention — and you'll give them a healthy dose of motivation in the process. Hello, engagement!
Employee Engagement Ideas: A Wrap-Up
In conclusion, the benefits of enhanced workplace engagement for your business — and your bottom line — are clear. And best of all? You can boost team spirit at any budget. So, we hope you feel inspired to use a few of our employee engagement ideas to motivate your team. After all, what do you and your company have to lose?
Are you an employer seeking engaged talent or new employees to onboard to your organization? If so, you're in the right place! At Lensa, we have plenty of options for you — and we love to answer your questions. Visit us today to start building a talent pipeline that can carry your company into the future!