Looking for a job can be an exciting journey. If you add the rise of remote work, shift to online recruitment and a rising flexibility in job roles, you'll see how dynamic the job search has become in 2021. The way we work and the entire job search process has undergone a complete change. 
Even though 2020 was an unprecedented year with its ripples still being felt, it's time to focus on what you can control and how you can adapt to the ever-changing recruitment dynamics. 
Here's the thing.
Once you understand how job search will evolve in 2021, you can take a proactive approach and get ready for it.
If you have a robust job application plan in place, you can easily bag your dream job or pivot into an entirely new industry. Let's look at how you can mobilize your job search skills to navigate these challenging times while staying miles ahead of the competition. 
Recruiting Will Become More Automated
With a growing number of people hunting for a job, recruiters quickly turn to automation to better manage the huge number of job applications. Expect a more significant number of recruiting processes to be automated. 
Scheduling interviews, scanning resumes for the right applicant fit, and sending interview assessments are all done by bots. Using Applicant Tracking Systems (ATS) will become commonplace, and multiple interview rounds may completely be done via video-conferencing. Chatbots will be employed to answer basic applicant screening questions.  
Even as Artificial Intelligence technology (AI) could soon be used to review video interviews,  identify which applicant used the right keywords in the cover letter, or scan an applicant's online presence across social media, here's what you can do: 
It's time to beat the bots. Learn all about video interviewing and make your resume ATS compliant. Once you are confident in handling digital recruiting, you will quickly notice the number of interviews adding up fast and giving you more choices than ever before.​
Get automation on your side
It's time to beat the bots. Learn all about video interviewing and make your resume ATS compliant. Once you are confident in handling digital recruiting, you will quickly notice the number of interviews adding up fast and giving you more choices than ever before.
Personalize each application
When you know companies choose hundreds of candidates for a single job position, you should stand out online. Personalize your resume and cover letter every time you apply for a job instead of using a copy-paste resume from earlier applications.
Remote Work Will Grow 
Since global vaccination efforts are still underway in countries, expect remote work to continue its predominance. With most non-essential jobs being done remotely, it opens up enormous opportunities for you! 
Employers would likely adopt fully remote or hybrid work schedules with a mix of remote and on-site employees. Even after the pandemic recedes, it doesn't look like we'll be returning to our cubicles so quickly, not in 2021 at least. 
That's a huge win-win for job seekers worldwide. No longer do you need to apply for 'jobs in New Jersey' or 'administrative assistant in New York.' The world is your oyster, my friend! So, here's how you can make remote work get going for you:
Highlight remote work
Make sure you showcase any previous remote working projects you accomplished (include that in your cover letter and resume). Let the employer know that you're all set up with a home office, high-speed internet, and any other software you use.
Apply for far-away WFH jobs
Yeah, you read it right! If you love working remotely, it's your chance to apply to work-from-home jobs that aren't located in your city or state. Broaden your job search to include other states, cities, and even countries if you feel confident about it!
Some Industries Will See a Boom
Are you wondering where to start? Identify the sectors that are booming in this pandemic. Even though hiring trends show marked differences across diverse industries, some sectors are booming. To land your next job quickly or are willing to pivot into another industry, choose an industry where hiring is going on actively. 
With COVID-19 accelerating the shift to online, many industries are growing fast, ranging from healthcare, pharma, technology, banking, financial services, and e-commerce to shipping and transportation. Check out a few ideas that can help you get started: 
Discover your transferable skills
If your industry is expected to continue its growth streak, upskill yourself and network consistently to make yourself shine as the best candidate. Otherwise, get ready to pivot to another industry that's booming right now. To do this, work on your profile to discover your top transferable skills and strengths that can help you take on compatible roles in other industries.
Boost your online network
When business is happening online, you need to be there. Interacting with people in your chosen industry can help you understand the terminology they use, come across possible roles and networks to grow your connections. Brush up your LinkedIn profile, join professional industry groups, attend virtual networking events and be on the lookout for growing your network.
The Market Will Become More Competitive
So, you love competing, eh? Even though competition brings out the best in some people, rising unemployment means that you need to be ready for a bigger competition pool. Hundreds of job applicants spoil companies with choices and can make the job search process drag on for longer. But you know what? Smartly positioning yourself as a brand with organic marketing can help you stand out from the crowd. Here is how you can do it: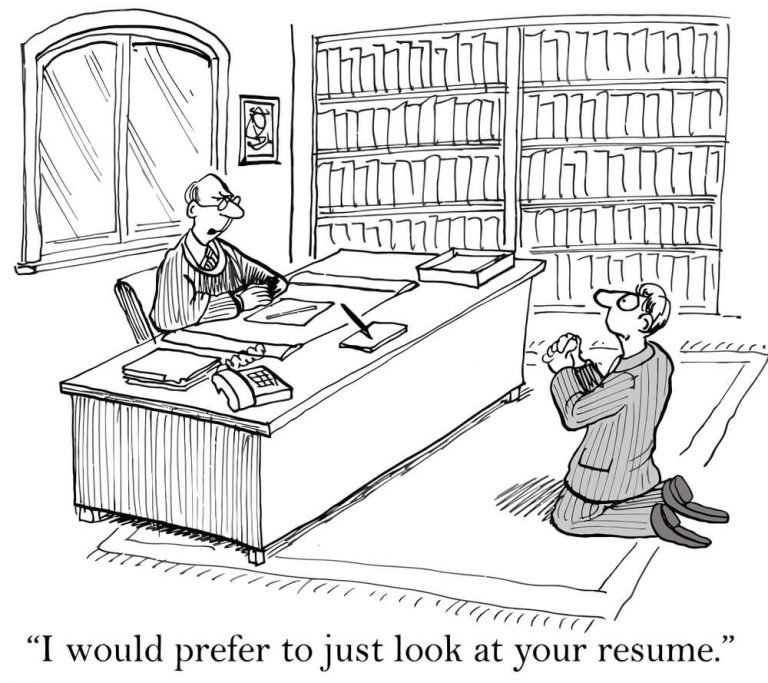 Get laser-focused
Don't apply to all the jobs out there. Pick a few targeted ones that match your profile most closely and craft compelling, thoughtful job applications for each of them. Being focused can make a world of difference when others are throwing darts mindlessly.
Upskill all the time
You know what employers absolutely love? They love candidates who invest time and resources in themselves to upgrade their knowledge by reskilling or upskilling. Hiring managers appreciate applicants who stay sharp on industry trends and keep evolving with changing times. Make yourself stand out by learning a new skill, doing an online course, or gaining valuable freelance project experience.
Work Will Become More Fluid
Everything has undergone a sea change post the pandemic. So, why should the nature of work remain the same? In 2021, be flexible and open to working in multiple job types such as a permanent job position, freelance projects, temporary positions, or temp-to-hire. This is true more so in times of uncertainty when companies have work to be done but don't want to hire employees in permanent job roles.
Many people may love the flexibility, freedom, and dynamic nature of freelance projects, while others may crave a sit-down permanent job role. Here's what you should know. When you're open to different kinds of job roles, newer opportunities are likely to show up. Here's how you can position yourself strategically to land the best job opportunities that are out there:
Be practical and real
Take a look at your current needs, finances, and how much time you are willing to give to a job. Once you figure that out, you'll know what kind of work is most suitable for you. Make focused job applications for the type of work you choose and keep an open mind, and you'll see different opportunities coming your way.
Job roles are learning roles
Do societal norms make any sense when the entire world has gone topsy-turvy? Put your inhibitions aside and treat a job role as a learning opportunity. Doing a temp role or freelance projects can help you gain valuable work experience on your resume, build up your skills, and may even turn into a permanent job role in the future.
Bonus Job Search Tip – Get Creative!
So, here is our bonus tip to help you on your job search journey in 2021! Job search on its own can be incredibly individualistic and even boring at times. Stop thinking in terms of just getting a job. Instead, think of how creative you can be for yourself and your employer. Today, you can't only apply to jobs and wait for the employer to call you back for an interview. Stay on top of the hiring manager's and your dream employer's minds when you position yourself smartly.
Do you know that most employers do a social media background check before hiring an applicant? In fact, 79% of recruiters have rejected an applicant due to inappropriate content on their social media profiles. Being aware of this won't help unless you take action. Schedule a day to clean up your social media and get rid of any content you'd not be comfortable sharing with your future employer or hiring manager. Include LinkedIn, Instagram, Facebook, and Snapchat in your social media clean up process. Once you've completed it, google yourself once just to be sure (that's what your employer is doing anyway!)
Wishing You Job Search Success in 2021 
2020 was a very unpredictable year, and 2021 promises to take that to the next level. With vaccination drives kicking off worldwide and the global economy picking up steam, everyone is looking forward to the good times with hope. By reinventing your brand and taking a more intelligent approach to job search, you can always stay two steps ahead of the curve to land your dream job in this exciting year.