Six Best Entry-Level Marketing Jobs for You
Don't feel like reading? Listen here!
Entering the marketing job is an exciting opportunity thanks to marketers doing challenging work to promote companies. In fact, marketing careers are going to grow 6% between now and 2029. That opens a major path for you in seeking entry-level marketing jobs.
What does that entail, though? Can you really land entry-level marketing jobs without experience? 
Take a look at what you need, plus six of the best marketing jobs today to get started.
What Do Entry-Level Marketers Do?
When you manage to land entry-level marketing jobs, you should expect to work alongside a marketing manager or executive. You'll likely work with them to create various marketing strategies. Plus, you may write training manuals for other marketing employees.
Furthermore, once you're in a marketing team like this, it's an excellent opportunity to work your way up. Some job titles in starting marketing positions give you a chance to move up fairly fast to more prestigious roles.
Of course, the biggest question you probably have is whether you can get these entry-level marketing jobs without prior experience. You need education first unless you are fortunate enough to have mentors in the marketing industry.
Your education, though, might take a little time before you can start any marketing job.
What Kind of Education and Experience Do You Need to Become a Marketer?
Seek out a college education first in marketing. Obtain an Associate or Bachelor's degree in marketing to attract the eye of companies wanting new marketing trainees. 
It's not as simple as having a degree. In addition, you need some experience to prove your worth. One good way to get it is to do an internship with a marketing manager while still in school.
Real-world experience and training from experts make all the difference in getting noticed by other companies. Doing internships doesn't earn you money immediately, but sets you up to move ahead faster than with no experience at all.
Working as a marketing intern lets you network with influential people who can help advance you in your career later.
What is the Salary of an Entry-Level Marketer?
The starting salary you can enjoy as a marketer is better than some beginner jobs. Many statistics show you can make up to $43,000 per year just at entry-level. Once you move up to senior positions, that income could double.
Expect to eventually make over $100,000 per year in senior positions like a marketing manager or executive. To get to this level, though, you need to know where the best starting marketing jobs are.
What Does a Social Media Marketer Look Like?
Having skills as a social media marketer is very valuable nowadays since it falls under the title of digital marketing. One reason is digital marketing is a strong focus for many businesses now. Dependence on search engines to get businesses found is why social media marketing is in perpetual high demand.
Going into this career is worth all effort. Getting started in it entails many of the same intern procedures as other marketing jobs. Pay scales are still exponential based on how much marketing on social media factors into business success.
Spending time on social media might sound fun until realizing marketing there requires considerable strategizing, including knowing how to interact with people.
Your start in this field can occur through jobs we'll show you later. Some of it may require knowledge of SEO.
What Does it Look Like to Get Started in Digital Marketing?
Any path to digital marketing is a bright one. Your role in this field is to create digital campaigns that sometimes go across multiple channels. Many of those areas may be marketing on a business's website, on social media, or even through email campaigns.
Finding your way in requires an education as all marketing jobs do. Yet, the diversity of where you can work in digital marketing is exponential. As many experts note, you may work in a marketing agency, or in a marketing department of a large company.
When it comes to digital marketing, there are a wide variety of career paths available to those who are interested. One area that is particularly exciting is working for an IT marketing company. These companies specialize in marketing IT products and services to businesses and consumers, and often have a unique set of challenges and opportunities.
Some of the best attributes of an IT marketing company include a deep understanding of the latest technology trends and the ability to communicate technical concepts in a clear and concise manner.
Other areas you could focus on here include working as a consultant or as a freelancer. Competition is still fierce, requiring you to have proper credentials and experience.
Locating a path to start has typical steps that also involves internships and finding mentors, something you'll fully understand as you read on.
What Skills Do You Need to Become a Successful Marketer?
Skills required in marketing are wide and varied, depending on your job title. At the top of the list is understanding what people want in solving problems. The most effective way to market something is to show a solution to a problem using emotion or humor.
Knowing skills like this might sound like something you can learn on your own. In some cases, this might be true. It still requires a deep understanding of marketing approaches to make it work in content.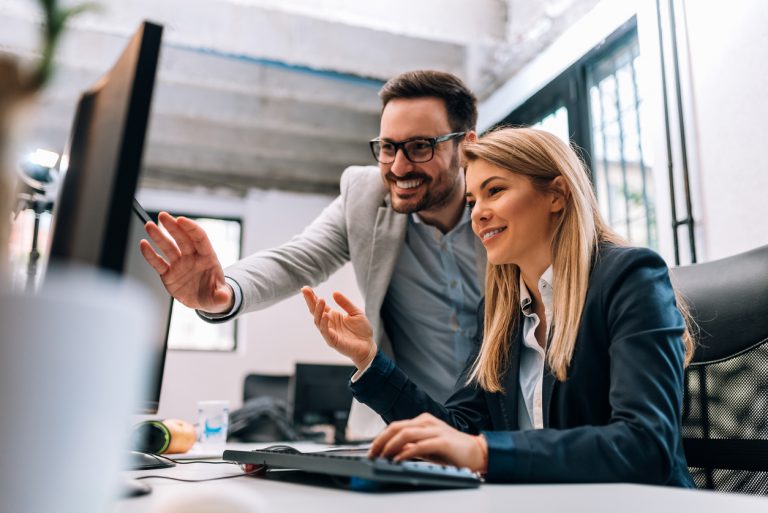 For the digital world, learning the tricks of the trade requires having professionals show you the ropes. Your education can show you how it works, but applying it in the real world of marketing takes hands-on experience.
Other skills you'll need as a marketer include:
Ability to work in teams
Superior interpersonal skills
Outstanding analytical abilities
A thorough understanding of IT skills, including the digital domain
Basic drive and ambition to take on challenges
With all this in mind, where do you turn to find entry-level marketing jobs as soon as possible?
Marketing Jobs to Seek Out Now
1. Entry-Level Marketing Jobs Available
If you need to find a marketing job immediately, various listings appear on our job site regularly here at Lensa. Some recent examples of starting marketing positions hiring now include a remote marketing solutions associate. A job like this can enable you to work from home and still connect with a marketing team.
A marketing associate is usually a common starting job title in this field. So is a marketing coordinator, simply because these first-time marketers are helping to organize information.
Marketing manager positions are also listed recently, as well as marketing consultants. While these require more experience, take time to link with these professionals. They might just place you under their wings to mentor you.
2. Paid Media and Local SEO Specialist
You already saw how lucrative digital marketing is. That's another job title created in the last 20 years with another unique set of skills.
Part of it means knowledge of SEO, with local SEO skills very much in demand. A local SEO expert knows the proper optimizing needed to rank higher on search engines. Through use of localized keywords, a business is easier found. To make a good SEO career, it is crucial to have a deep knowledge of search engine algorithms, a creative approach to content development, a keen eye for analytics, and excellent communication skills.
Take time listed on our page. An seo specialist may also go under the title of Search Marketing Specialist. No matter the job title, it's an exciting chance to help small or large businesses grow in the digital domain. They need people like you so consumers find them on their mobile devices.
3. Public Relations Coordinator
Working in the field of PR is yet another unique marketing field worth investigating for starter jobs. To get ahead here, you'll want to consult our page noting you usually have to work as a public relations intern first.
You'll likely have to put in a year of intern work before advancing to become a true PR professional. Just remember, it's worth all effort.
Working in PR allows you to connect with many more people since it involves communications with the media and the public. Make sure you know how to send a press release and content to prove considerable marketing skill on the written copy.
4. Campaign and Event Coordinator
An Event Marketing Intern deals with setting up events for marketing teams. These specialists go out to the public and engage with them as part of a marketing plan.
To enjoy this unique marketing job, you also need to start as an intern. We help explain why this is important and the core tasks you'll do. Expect to work as an intern here for a year.
5. Marketing Assistant
Again, a marketing assistant position is one of the best places to start in the general marketing field. Job listings for these are plentiful. Also requiring an internship for a year to progress.
Some things we discovered about these assistant jobs:
Typical age of a marketing assistant is between 21-30
78% are women, and only 21.5% men
Most typical marketing assistant industry is in manufacturing
6. Marketing Coordinator
We found a lot of similarities between marketing assistants and marketing coordinators. You also need internship experience here before advancing. Some further interesting stats:
You usually need a Bachelor of Arts degree
Many people work 5-7 years in other jobs before becoming a marketing coordinator
More women are in this field at 67.5%
Remember, to advance yourself from entry-level to upper ranks, always consider the art of negotiating a raise. You can do this like a pro with proper steps.
Finally, visit us at Lensa to learn more about what's out there in the marketing job space.