8 Best Remote Jobs for College Students [With Salaries]
Don't feel like reading? Listen here!
In the past, most college students followed a similar summer rhythm. As soon as the spring semester ended, they would leave campus, returning to their hometowns to search for a summer job. Many of them wound up with something basic like working retail or lifeguarding at the community pool. In other cases, their job searches intentionally fell in line with their chosen major, leading to stints in doctor's offices, summer school programs, or youth league sports. Either way, students would work for a few months at their summer jobs before cashing their final paychecks and heading back to campus in the fall.
While those days aren't totally behind us, they've definitely receded in the rearview mirror. Not only are more students than ever choosing to study remotely by taking online classes, but many of them are choosing to work remotely as well. 
And no wonder. Remote jobs for college students carry distinct advantages. 
Uniquely Positioned for Remote Work?
In many ways, today's college students are uniquely positioned for remote work. Their natural skills and expertise, combined with how the markets are currently changing, provide healthy soil in which they can put down online career roots. 
"There are plenty of remote jobs for college students that don't require career experience and can help them pay the bills and save for their tuition," says Rolf Bax, Chief Human Resources Officer at Resume.io. "If you are college-age, it also means you are more than likely a digital native. If you have digital marketing, social media marketing, or web design skills, you can easily find work on freelance sites…or with digital marketing agencies that employ freelance workers from around the world doing things like content writing and outreach."
While remote work may not be right for everyone, it carries distinct benefits. 
The Benefits of Working a Remote Summer Job
Working a remote summer job allows you to make money from home as a student without the added stress of changing locations and employers twice over the course of a few months. Not only can you physically stay in one place over the summer, but you can also save money in the long run.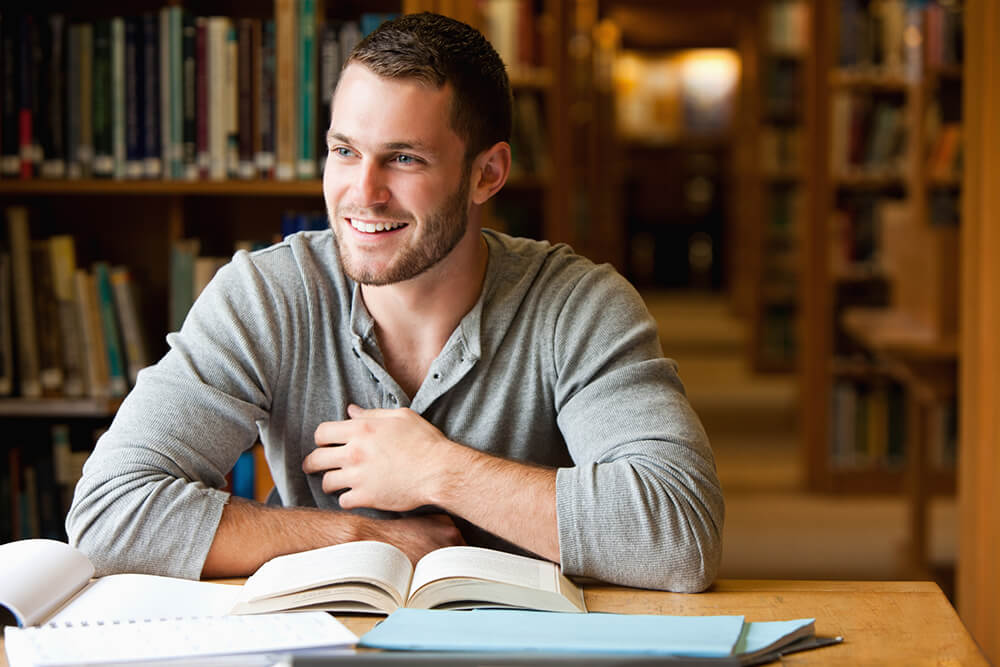 Remote workers typically save about $4,000 a year by working from home… That comes from saving on commuting costs as well as sparing spending on coffee, lunches and a professional wardrobe. (USA Today)
One of the greatest benefits of working remotely as a college student, however, is that you have the opportunity to extend your summer job into the fall. Rather than moving away from your summer job, you can take it with you back to college. (You could even keep the same job post-graduation!)
Whether you're looking for a side hustle or something more career-oriented, consider the steps involved in ensuring success with remote jobs.  
How to Excel When Working from Home (or the Dorms)
While working from your living space carries some distinct advantages, it also poses some unique challenges. 
For one thing, many people find it hard to power through low-energy moments when they know their bed is right over there and there's nothing stopping them from lying down for a quick nap. Add to that unfettered access to tempting distractions (hello, all-day internet!) and the potential for constant interruptions from roommates, pets, or partners, and you could find yourself frequently bogged down by the day-to-day.
A few tips to follow when working from home (or the dorms):
Set aside work hours. Even if your employer doesn't designate specific work hours, you should book blocks of time in your calendar and stick to them, mentally clocking in and clocking out of work at predetermined hours. This process will keep you on track and prevent your job from bleeding into your entire day.
Do one thing at a time. The science behind "multitasking" shows that the whole concept is a bit of a misnomer. The majority of us are at our best when we concentrate on doing one task at a time. When working from home or the dorms, you might feel pressure to address your dual work/life responsibilities concurrently. However, when you do that, chances are high that something will get lost in the shuffle. 
Create a designated work space. Setting aside a portion of your living area dedicated to getting work done can enhance your mental health and boost your productivity. Not only are you less likely to lose work-related items by trailing them all over the house/dorm, but you are also less likely to get distracted. Blocking off a specific area in which you can concentrate solely on work can do wonders. 
Set healthy boundaries. Often when friends, family members, and roommates know we work from home, they assume our flexible working hours mean we have more time on our hands than we actually do. They may drop by unannounced and/or ask us to run errands or take care of tasks for them, assuming our time is our own to fill as we wish. Setting healthy boundaries and holding them steady is key to success when working online jobs.
With these tips in mind, you're ready to explore the best remote jobs for college students. 
The Best Jobs (and Best Salaries!) for College Students Who Want to Work Remotely
As a college student, you will likely work part-time. There are some students, however, who find themselves taking on full-time work, either of necessity or by design. Below we have listed eight of the best remote jobs for college students along with the highest potential salaries you could earn in those positions.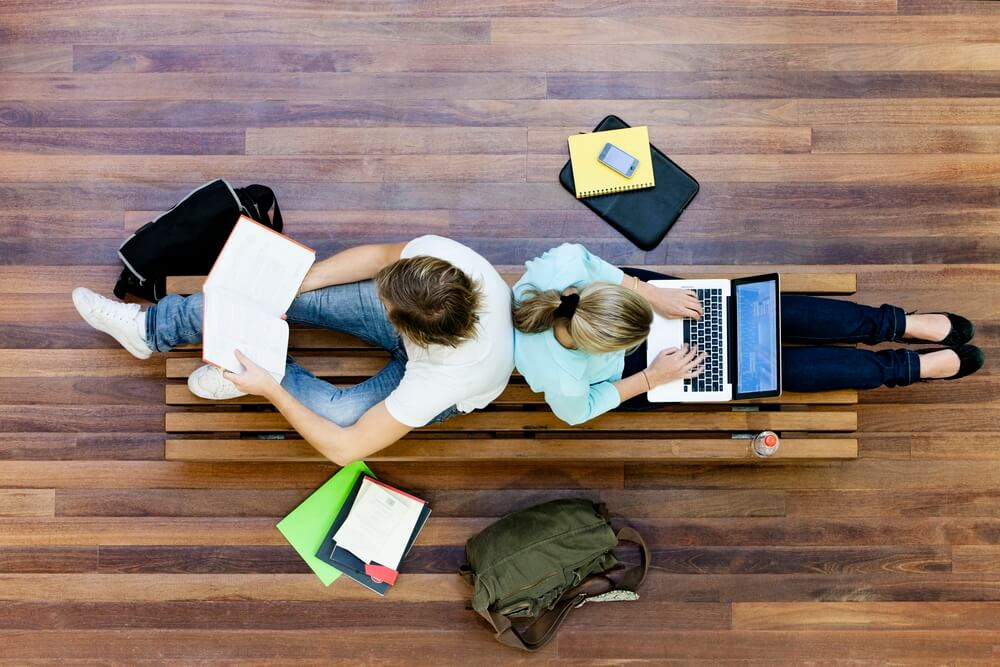 These estimates can fluctuate greatly depending on a number of factors, including your prior experience and how many hours you intend to take on once you're hired. For that reason, we've included potential salary ranges broken down per hour.
Freelance writers contribute to and/or create articles, books, and other types of materials on a project-to-project basis. They often work with organizations to provide content for their businesses.
Necessary skills: Strong research abilities and writing skills (often demonstrated via a portfolio), editorial strengths, excellent time management, ability to meet deadlines, curiosity, enthusiasm, and communication skills.
Salary Range: $12-$54/hour
A virtual assistant provides administrative services for individuals and organizations. Common tasks include scheduling, facilitating communication, processing documents, and staying on top of invoicing.
Necessary skills: Trustworthiness, excellent communication skills, organization and time management abilities, good grasp of project management.
Salary Range: $10-$26/hour
Data entry jobs have always been appealing to college students, largely due to the flexible nature of the work. Data entry clerks compile, sort, and process data, generally with the aid of specific computer software.
Necessary skills: Strong typing and transcription skills, administrative abilities, good time management, accuracy and attention to detail, proficiency in basic software and database programs.
Average salary: $10-$19/hour
Customer support representatives liaise between companies and the public, usually by answering questions and responding to complaints. Though these exchanges may take place through email or chat, it's still largely a position that requires spending quite a bit of time on the phone, either providing direct support or connecting people to the department that can better meet their needs.
Necessary skills: Strong communication skills, empathy, patience, self-control, attention to detail, and ability to follow-up and follow-through.
Average salary: $11-$21/hour
As the title indicates, social media managers work to cultivate an online following. Day to day, they coordinate interdepartmentally within an organization to ensure that the company's social media messaging is reflecting goals and core values, engaging with the target audience, and posting consistently across all platforms and channels.
Necessary skills: Social media savvy, excellent communication skills, strong sense of diplomacy, creativity, and good time management.
Average salary: $38-$64/hour
No matter the subject or level, online tutors come alongside learners to support their educational pursuits and help them understand key concepts. They strengthen the learner's skills by providing explanations, tools, and resources.
Necessary skills: Deep foundational knowledge of pertinent subject matter, teaching experience, excellent verbal and written communication skills, and patience. An engaging personality is always a plus!
Average salary: $25-$26/hour
Similarly to general online tutors, online English teachers come alongside learners—only in this case, they assist them specifically in their language acquisition.
Necessary skills: Excellent spoken and written language skills, good grasp of English grammar and vocabulary, patience, problem-solving, teaching experience, and (in many cases) a TEFL/TESL certification.
Average salary: $10-$40/hour
Remote transcriptionists convert audio files into written form. Whether that means transcribing lectures, podcasts, police interrogations, board meetings, or physician's notes, transcription jobs offer flexible and dynamic opportunities intersecting with many industries.
Necessary skills: Computer skills, experience with the most current transcription technology, fast typing speed, attention to detail, focus, and time management.
Average salary: $15-$30/hour
The Bottom Line
Whether in search of part-time or full-time work, college students can actively include remote jobs in their search for summer employment. The opportunity to work from home (or from the dorm!) is a viable option—one with distinct benefits worth exploring.
Ready to Search for Online Remote Jobs?
Check out these other resources to learn more on what options you have to search for online remote jobs: