Career Change at 30: Best Jobs for a Successful Change
Don't feel like reading? Listen here!
At the age of 30, you may be tired of the career you initially chose. What happens if you want to suddenly make a career change at 30? It's not unheard of. There is no such thing as being too old or young to make changes in your professional life.
Starting over in a career is not something everyone wants, yet it's often inevitable. We're no longer living in an era where you work for one company and expect to stay with them until retirement.
Take a look at our ten best careers list below to help you make the best decisions in your professional life.
How to Make a Career Change at 30
There are definitely opportunities to look forward to if you do decide on a career change at 30. The Bureau of Labor Statistics once reported how in this decade most Baby Boomers would likely retire, leaving numerous openings available in various careers.
There isn't a better time to switch career gears than now. Before you do, ask yourself some key questions:
What new careers should I consider?
Is it really time for a career change now?
What new skills do I need to add to make that career change?
What are the real benefits of making a career change at this young age?
Look at what you're doing now and ask yourself if you feel satisfied. Is there room for growth in your current career, or will you most likely have to stay at the same level for years to come? 
Your pay scale may also have a lot to do with wanting to make a change. Some jobs stay stagnant at pay rates, while others allow you real financial growth with benefits.
Consider that you may need to go back to school to learn new skills. Maybe it seems risky, but if you're truly not happy with what you're doing now, you'll reap the benefits of making the career change at 30.
Career choices are numerous at the age of 30. This is still a great age where you're not too old to learn something new and challenging.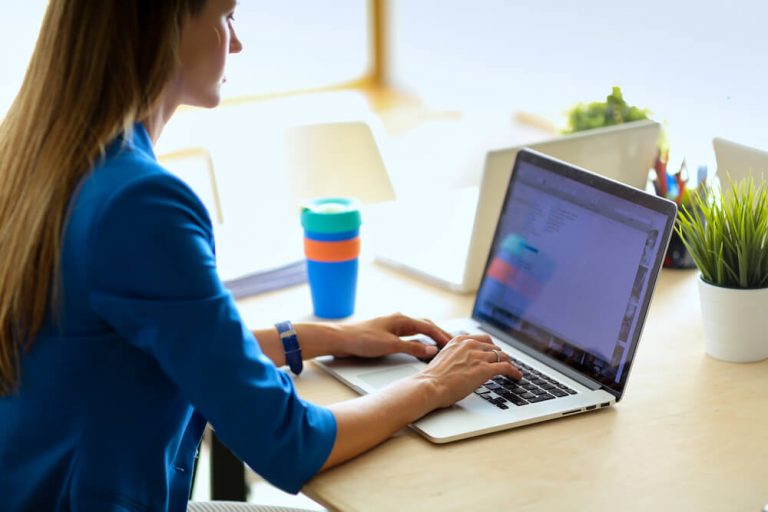 Things to Consider During a Midlife Career Change
No matter how you define it, switching your career suddenly is a big move. Considering a new career field is not something you can do overnight.
In some rare circumstances, you might be able to link with someone important who can mentor you in a new career. Starting over, though, might bring some key things to consider:
Having to start at entry-level all over again
Experiencing a pay cut as a result of starting at entry-level
How long it might take to make a career change
Should you decide to do something more advanced, consider the possibility of going back to college for as long as four to eight years. As an example, wanting to become a lawyer or doctor at age 30 might mean having to keep working to bring income in while seeking a doctorate. You might not be able to start practicing in those fields until you're 40 or older based on squeezing in school time with work.
How to Find a New Career
What do you do to find a new career path at age 30? First, try to find something you're truly passionate about. By now, you should know whether your current career is really giving you a happy path forward.
Try heading to the local employment office and do career assessment test. This can tell you about your skill sets, including what kind of transferable skills you could use.
You can switch careers and still use many of the skills you already learned in your current job. In that case, it may be something more advanced within the same career space.
Next, you'll want to figure out what your real dream career is. Again, a self-assessment taps into new careers you never thought about previously. Finding jobs in that new category should become a top priority if you can gain an education within a reasonable time window.
Find Your New Dream Job
Once you have the skills you need to do a career switch, where can you turn to find a new job? Look out for plenty of online resources out there. At Lensa, you can find job listings under hundreds of different career categories. You can also work with job recruiters to help you find what you want.
Pay attention to job descriptions when searching so you know if the job is really right for you. A new job might have varying demands that don't necessarily match up to the new skills you've acquired.
Should You Take a Year off to Find Your New Career?
When education is involved in your process of changing careers, you may need to take some time off to make sure you complete college sooner than later.
If you can afford it, take a year off to prepare for your next career step. Sometimes you can find shorter courses online. Many well-paying careers exist without taking years out for education.
Here are ten promising careers to consider changing to if you are in your 30s.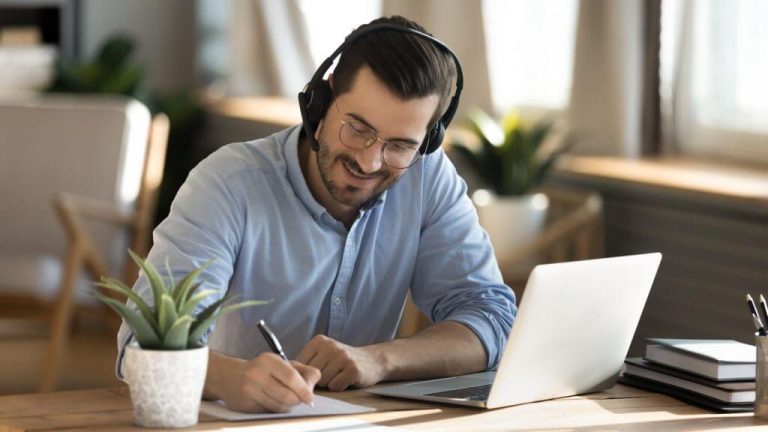 Ten Successful Careers to Transition Into
BLS says healthcare jobs are growing by 15% every year. Those are incredible growth numbers, proving many healthcare jobs are continually available.
Becoming a nurse doesn't take long to get an education compared to a doctor. However, many healthcare jobs can be found with just an associate degree, particularly in diagnostics.
Some might find this career title surprising, but life coaches are always being sought out. New life coaches, are usually in the 21-30 age group, making it perfect for someone just turning 30.
Fortunately, getting an education to become a life coach sometimes isn't even necessary. It's possible to create a career like this with just personal experience from your own life.
As another healthcare career, you already know physician assistants and registered nurses are always in demand. Some of these careers are also found with as little as two years of education to gain certification.
Going your own way into being an entrepreneur is another way to reinvent yourself. Doing this can be done on your own time and may not require any education.
Going on your own business sense and a good entrepreneurial idea can take you far. Nevertheless, it doesn't hurt to take business courses at a community college to expand your knowledge.
These jobs involve working in office settings, and they can pay well if you prefer office surroundings above working in busier environments. A general pathway may look like going from an assistant to an office manager.
In the age of social media, a social media assistant is important in the world of business marketing. Higher education isn't always necessary in this career change either. Taking a few digital marketing courses is a good idea, though.
Wellness and beauty careers are always in demand, and it doesn't matter what age you are if you have the skills. These careers do require some education, usually through accredited programs that don't take too long. A hairstylist or cosmetologist usually falls under this category.
Many people in their 20s and 30s move on to become massage therapists, either from a prior massage job or as new employees. This type of career takes specific medical expertise, so you'll need to take time to get training/certification if going into it for the first time.
Training people in workout programs is a highly in-demand career. Most people work for years as a personal trainer because it never wanes in interested customers. Because of the expertise involved, expect some required certification programs first.
10. Starting a Business
Starting a small business can bring an enjoyable sense of success to work for yourself rather than make a huge entrepreneurial statement.
Side hustles are also possible at age 30. It can be a great way to supplement your full-time income while testing the waters of a new career direction.
Visit us at Lensa so we can help you find a new career whether 30 or not.