Best Jobs to Make a Career Change at 40
Don't feel like reading? Listen here!
It's normal to lose passion for a career you once loved. It's even easier to get stuck in a job you never really felt passionate about in the first place. When we hit 40, many of us take a step back and analyze where our lives are going. Do we have what we want? Are we making serious headway on our long-term goals? Chances are, a career change at 40 might sound tempting, albeit a little stressful. Read on to learn more about making that career transition. 
How to Make a Career Change at 40
Making a career change at 40 can be nerve-wracking. You may be unsure if it's the right move to make, or if you should be switching careers in the first place. Instead of second-guessing yourself, know that it's never too late to switch careers. And if you know the right steps to take, it isn't as difficult as you may have first thought.
The first thing to realize is that things may have changed since the last time you were looking for jobs. It's important to take into consideration new trends in job searching and hiring. It may be a good idea to consult a career coach for a little guidance. 
Career coaches can help you revise your resume so that you maximize your skills, education, and experience. They can also help you draft a cover letter that shows off your career highlights. A good career coach is an expert in job trends and will know exactly what hiring managers are looking for in a candidate.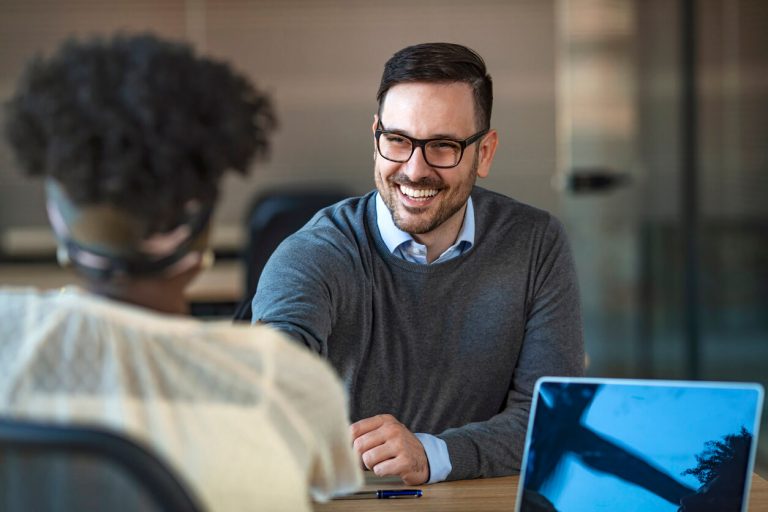 When you're ready to start sending applications to jobs that you're interested in, be sure about what the job entails and why you think you'd make a good fit. This is especially important for people making a midlife career change. It's essential to tailor your resume for that particular position and include relevant information in your cover letter. 
Keep in mind that competition during the job search is higher than ever, especially in certain industries. In many cases, there are upwards of 100 people competing for a position. You may not get a call back from the first job you apply to, so don't get discouraged. It just takes a bit of diligence and dedication. A midlife career change may be the best choice you'll ever make. 
The Midlife Change
Think you're ready to switch careers? Before you dive in, here are some important things to think about when considering a midlife career change:
What are you passionate about? Many times, we find ourselves feeling stuck in a career that may not match our passions. This is one of the main reasons that people make a midlife career switch. In the early days of your career, it's easy to get caught up in your desire to build skills and earn enough money to make a good living. Now that you're on solid ground in your career, you may be thinking about pursuing the passions you've left behind. 
What makes you happy in your job? Think about what elements of a career make you excited to get to work every day. Do you love helping people? Maybe you love problem-solving. When you're doing what makes you happy every day, work no longer feels like work. Think about company culture too. Is flexibility important to you?
How much do you want to be earning? You're in the middle of your career, and your earnings should reflect that. While it may be tempting to take an entry-level job in the industry you work in, avoid that. If the job you want asks for a certain number of years of experience in the field, revise your resume and cover letter to show that the experience you have translates into the experience that they want. 
What are your long-term goals? Is the new career you're looking at one you could stick with until you're ready to retire? Can you get the benefits you need? Consider benefits like health insurance and 401(k) options.
If you find yourself asking if a midlife career change is worth the time and effort, for most people the answer is a resounding yes. On average, a job search takes about nine weeks.
5 Best Careers to Start at 40
If you're ready for a career change at 40, you're probably curious about which career might be best for you. You've likely built up a valuable skillset over the past 15 to 20 years of your professional career. So it's a great idea to think about how the skills you have can translate into other professions or industries.
It's also a smart idea to seek out careers that don't necessarily require more education. For many of the careers listed below, you won't need advanced degrees. You can seek out online courses and tutorials to learn more. And in some cases, you can take online certification tests to prove your skills.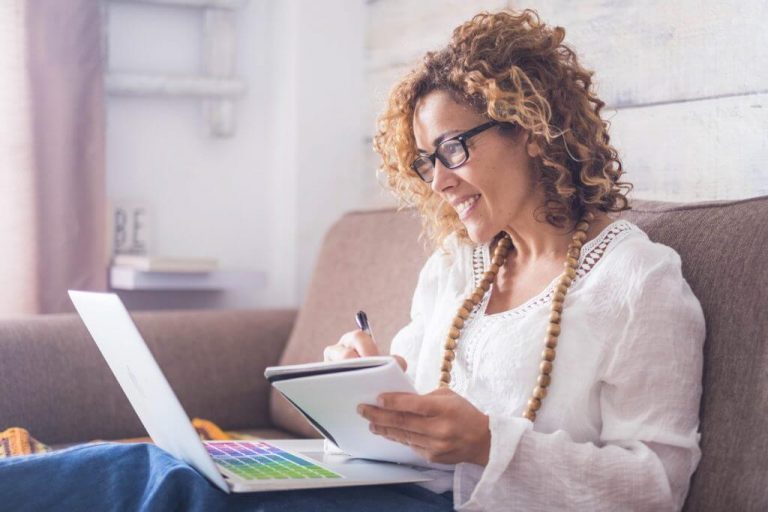 Here are five of the best careers to transition to when you're in your 40s:
This is not an exhaustive list of great choices for those who want to make a midlife career change. If there's something else that you're passionate about, pursue it!
What to Expect When Making a Career Change
A career change at 40 is a big transition for most people. A positive attitude and flexibility are two invaluable soft skills that can help anyone make the transition as smooth as possible. Just like in any other job switch, it's all about proving your abilities and skills, while learning new skills in the process.
Your new employers may offer you on-the-job training. How can you make sure to develop a new work-life balance that works best for you? While a new career will be an adjustment no matter what your age is, switching careers at midlife can still be the perfect time to find a position you can be passionate about for years to come.