Career Development & Exploration for College Graduates
Don't feel like reading? Listen here!
Why are employers obsessed with career readiness right now? Where there's a gap, there's a problem. And there is certainly a skills gap related to soft skills and career readiness for Gen Z. Employers recognize this problem and hope to find solutions.
What exactly is career readiness? How can you acquire it if you don't have it?
Career Readiness & Career Development
Career readiness refers to skills, awareness, and education that better prepare job seekers for their future career journeys. The National Association of Colleges and Employers (NACE) considers career readiness a "foundation from which to demonstrate requisite core competencies that broadly prepare the college-educated for success in the workplace and lifelong career management."
According to NACE, career readiness encompasses eight core competencies: career development, communication, critical thinking, equity & inclusion, leadership, professionalism, teamwork, and technology.
Other employment and career experts emphasize additional career readiness competencies, including planning, teachability, agility, work ethic, financial literacy, social-emotional learning, and perseverance.
As one of the eight core competencies, career development comes first. 
Without career development, most college graduates flounder to find jobs for which they are a good fit. They also find it tough to make decisions during the hiring process.
Entry-level employees may end up feeling out of place or isolated from others and stuck in a negative work situation.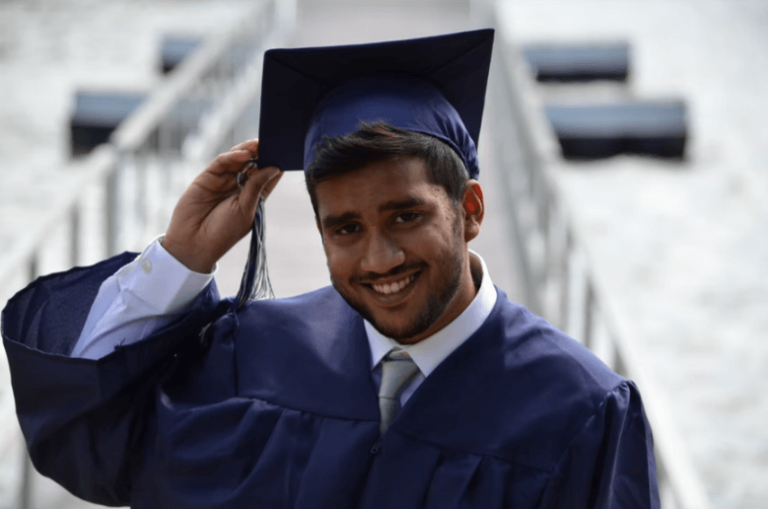 Career development creates a solid foundation for future job searches. It involves continual learning, self-awareness, career exploration, and building a professional network.
Career Exploration
If you're a college graduate, chances are you have already begun the process of career exploration. Most universities offer career services programs which include career exploration assistance. They aim to increase self-awareness, find internships, and provide individual career counseling sessions.
But as we grow, we change. And this means our definition of career fulfillment changes. Periodically, we need to reassess and reevaluate which careers might be a good fit for us.
Career Exploration Considerations
Before launching into finding a job, pause to consider whether you have taken time for self-assessment.
Self-assessment is critical in knowing your likes and dislikes, personality, interests, and aptitudes. Once you fully assess these things, you'll be better prepared to weigh options. You will more intuitively understand whether a career path is right for you.
After completing the self-assessment process, you're ready to start exploring career options.
Career Fulfillment
Once you know who you are, you'll be better prepared to define career fulfillment for yourself. Career fulfillment happens when you find a good match between you, the company, and the tasks you'll perform. 
When you achieve career fulfillment, you feel content in your role. You're more satisfied with your performance, and purposeful in your professional life.
Various factors contribute to a sense of career fulfillment: 
Compensation (salary, benefits, perks)

Work location

Flexibility

Opportunities for promotion and professional growth

Work-life balance

Work hours

Recognition in the workplace

Company culture

Organizational mission

Collaborative environment
You may find that flexibility matters most to you in feeling fulfilled. If so, you should not consider applying for roles with highly traditional companies.
But if you don't mind a very regular work schedule, and you like working with others face-to-face, a traditional company might aid in your sense of career fulfillment.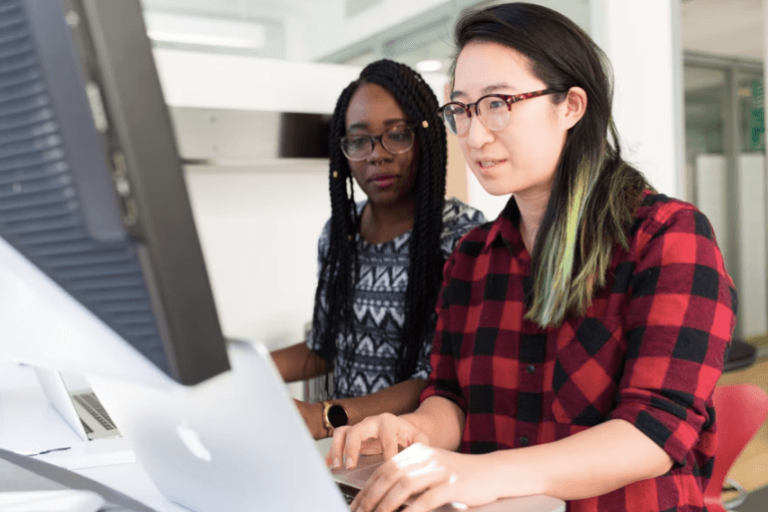 Talk to your mentor, a career coach, or a trusted colleague when working through your definition of career fulfillment. It might feel strange, and you may believe it's a waste of time, but it's actually crucial in ensuring you'll find a good fit (which might last!).
Finding a Fit
Did you know eighty-nine percent of employees' success is attributed to cultural fit? It's THAT important.
To determine fit before being hired by a specific company, you really must do your homework. It can feel exhausting for a job seeker to research so many aspects of a company. But it's necessary, especially if you've agreed to a job interview.
Long before you begin interviewing for jobs, it's a good idea to explore which industry, career field, and type of organization fits you best. This is a big part of career development.
Some ways to explore fit –
Join online groups, clubs, and forums related to industries and career fields that interest you. Take time reading others' posts. If someone shares an experience that you find intriguing or unnerving, ask questions.
With the answers you receive, you can gain insight into career options with no commitment on your part. And bonus: you will build your network, which is another crucial part of career development.
Ask your mentor, faculty members, and fellow students or graduates about their work experiences.
Request informational interviews with organization leaders as applicable. You may feel you're bothering the employer, but don't worry.
In fact, many employers welcome the opportunity to share about the organization.
Be open to the channel of communication which suits the employer best. Some employers may invite you for a visit to the employment facility. Other employers will feel more comfortable communicating by phone, LinkedIn messages, or Zoom.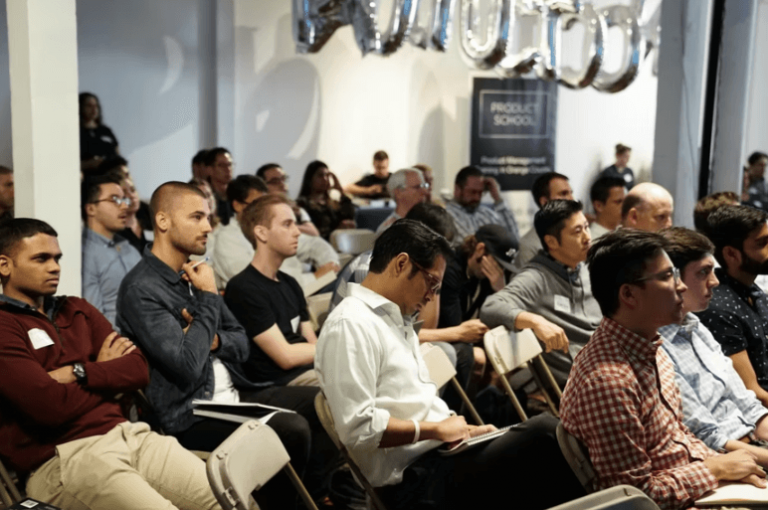 Check out which soft skills are assets for professionals in the career fields you find interesting. And spend time improving your soft skills before you graduate.
If you're considering applying for business management roles after college graduation, you need strong communication, leadership, conflict management, and decision-making skills. If the positions you're considering require very little face-to-face interaction with others, your ability to communicate verbally and nonverbally may matter less. 
Gaining Experience
A part of career exploration is gaining experience. There are formal and informal ways to do this. It's essential to spend some time with people in your potential career field and industry. It's also ideal to gain experience with the organizations you're most interested in joining after graduation.
Whether paid or unpaid, keep in mind that any work experience is valuable. Note it on your resume. Be sure you do your best to make a great impression on everyone you interact with. You may decide the company is a terrible fit for you. However, ten years later, you may find the human resources director hiring for a company you're highly interested in. Build strong connections!
Consider gaining experience in these ways –
Externships or Job Shadowing: When you participate in an externship with an organization, you volunteer to shadow an employee on a short-term basis. 
There is a low level of commitment on your part, and the employer is doing you a huge favor by allowing you an inside look at the company.
Most employers are open to job shadowing arrangements. Some exceptions may apply in sensitive environments when employees are privy to private information (HIPAA, FERPA, etc.).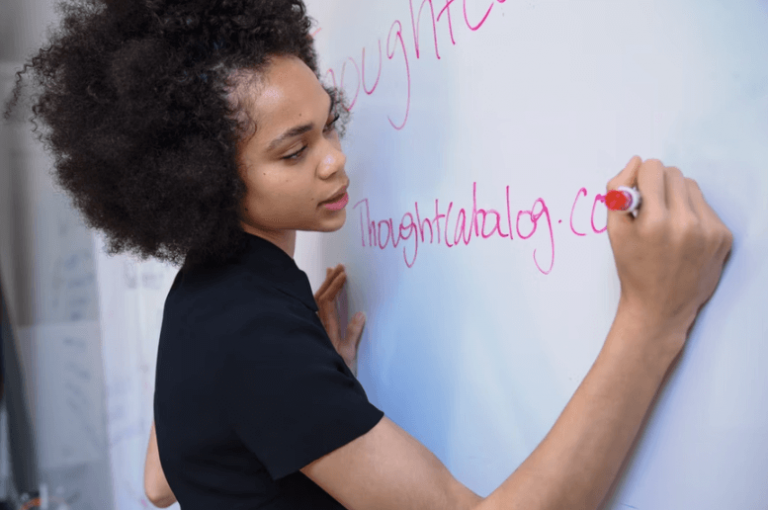 If you're interested in an externship, your best bet is to reach out directly to the employer through human resources or talent acquisition. If you know another employee who works with the company, they may also be able to help make arrangements for job shadowing.
Apprenticeships: Apprenticeships involve paid on-the-job training for skilled labor roles or roles involving a specific skill base. Many STEM fields participate in apprenticeship programs. An apprenticeship is a fantastic way to gain real hands-on training and build your skill set.
If you're interested in an apprenticeship role, you may want to check out the United States Department of Labor's platform for connecting job seekers to employers hosting apprenticeships.  
Internships: Internships are short-term opportunities for students and entry-level workers to gain experience in a career field. Most internships are paid, but some unpaid internships exist, especially with nonprofit organizations. Most interns spend the bulk of their time working on specific projects.
If you participate in an internship, you can expect to gain soft skills, hard skills, and industry knowledge. Many companies deliberately hire interns they would consider hiring for full-time roles. 
Interns often convert to full-time hires if they perform well and fit with the organizational culture. For this reason, it's vital to make a great impression as an intern. Choose your internships based on which companies you may want to align with long-term, not just for the summer.
Volunteer work: If you can't find paid work opportunities, consider volunteering while you continue your job search. Volunteering is a win-win situation. Job seekers gain skills and build relationships, while organizations gain free assistance in much-needed programs.
Idealist lists volunteer and paid opportunities with many nonprofit organizations, both remote and in more traditional work settings.
Part-time or seasonal work: Lastly, you can pursue experience to explore careers by finding part-time, temporary, or seasonal work opportunities.
Regardless of the type of experience you gain, it will invariably add to your assets as a job seeker.
Employers ultimately want to hire people who don't just possess the skills and abilities needed to perform a job role. They are also looking to hire employees who have experience already. This saves companies time, money, and energy in training new employees.
Developing Your Career
After you've genuinely explored potential career fields, you'll find at least a few paths which interest you. At this point, you may be ready to build your network and start looking for job opportunities.
Keep in mind that recent college graduates often have several short-term work experiences before landing somewhere more solid. That's all part of the career development and career exploration process. It takes time to truly achieve career fulfillment. Enjoy the journey!