Cover Letter Dos and Don'ts: Getting It Right From the Start
Climbing the career ladder calls for a well-written cover letter—one that sets you apart from other candidates. Does an average job seeker put thought and consideration into crafting their cover letter? Not really.
Should you follow their example? Absolutely not.
Be the one to pull out all the stops. Grammar, style, tone, content, banned phrases, even the formatting rules and the font color—they all make a huge difference. They have the power to make you appear brash, overconfident, or worse, unprofessional. Or—you can use them right and achieve quite the opposite. So how can you craft the perfect cover letter that lets your personality, not robotic prose, shine through? You learn the basic cover letter dos and don'ts.
What Should a Cover Letter Accomplish?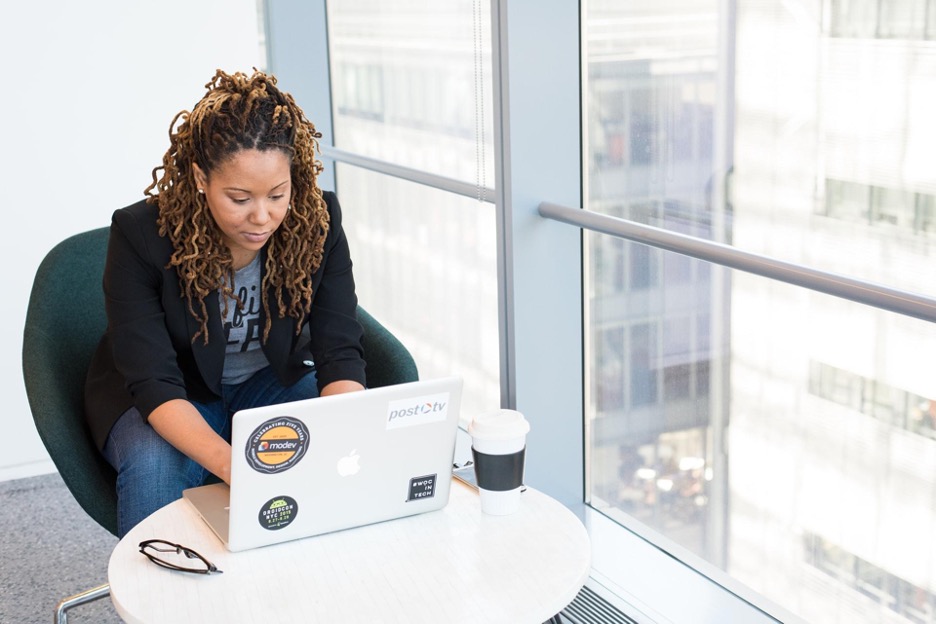 Source: [email protected]
Apart from a well-written resume, you need a professional cover letter—one that is a standout document on its own but also complements your CV. When combined, these two documents verify your work history, skills, and experience. Your cover letter clarifies any intangible info that is not apparent in the contents of your resume.
While a resume is a clinical overview of your work history, your cover letter is a less formal, more personalized document that:
Demonstrates your suitability for the role and the organization
Addresses any employment or career breaks
Highlights key accomplishments
Clarifies your educational and academic background
Makes you stand out from other, similarly qualified candidates
The Cover Letter Dos To Live By
Your cover letter is your best-selling agent. If you don't want to mess it up, you must:
Ensure your outline contains all the essential parts
Mind your tone and language
Optimize your content
Proofread and format your cover letter
Do Start With a Proper Outline
Before you begin writing your cover letter, create a basic outline. While you should definitely not be mass applying, you don't have to write your cover letter from scratch for each application either. You can (and should) keep certain sections the same in every cover letter.
Your document should include these parts:
Parts of a Cover Letter
Mandatory Elements
Heading
Candidate's:
Name
Cell phone number
Email address
Current date
Company name and address
Opening salutation
Recruiter's first name (if you know it)
Alternative options (if you don't know the name):
Mr./Ms./Dr.,
Dear Sir or Madam,
To [the designation of the hiring manager],
To Whom It May Concern,
Introduction
The role you're applying for and the name of the company
Top career highlights or relevant industry knowledge
Main body
A bulleted list with crucial technical skills and examples
Transferable skills and personal qualities relevant to the role
Key accomplishments
Link to a portfolio
A performance review quote or a recommendation
Conclusion
A thank-you sentence for the hiring manager's time
A call to action
Closing salutation
Best Regards,
Respectfully,
Sincerely,
Do Use the Right Language and Tone
When writing a cover letter, you are speaking directly to the hiring manager. You may not know them—but you do have some key info. Hiring managers:
Represent the company you want to work in
Know everything about the role you're aiming for—they were hired to hire you
This means you should be customizing the content specifically for the company and position you're applying to.
Hiring managers take about 6 to 7 seconds to make a judgment call on your application documents. They review hundreds of applications and only skim the cover letters—so use your words wisely. It's important to have a cover letter that immediately stands out, sounds genuine, and rings true. Be professional, friendly, and enthusiastic in tone. You can throw in an anecdote or two when giving examples of your past work, but don't crack jokes.
Apart from that, the choice of words in your letter will speak volumes about you without you realizing it. Surely, you're familiar with some cover letter words and phrases, but should you really use them? Will you go with a "goal-oriented self-starter with a knack for teamwork and leadership roles" or use plain language? Should you sound bland and uninspiring or use a chunk of buzzwords stuck together?
It's the golden middle, as always. Simple sentences are fine, but you can still use buzzwords in moderation. Sometimes you can't really avoid a buzzword, especially if it's mentioned in the job posting (and the ATS is watching). So, if the company is looking for "self-motivated team players," add that to your list of soft skills. It's more effective to describe a quality with one strong buzzword than four weaker ones.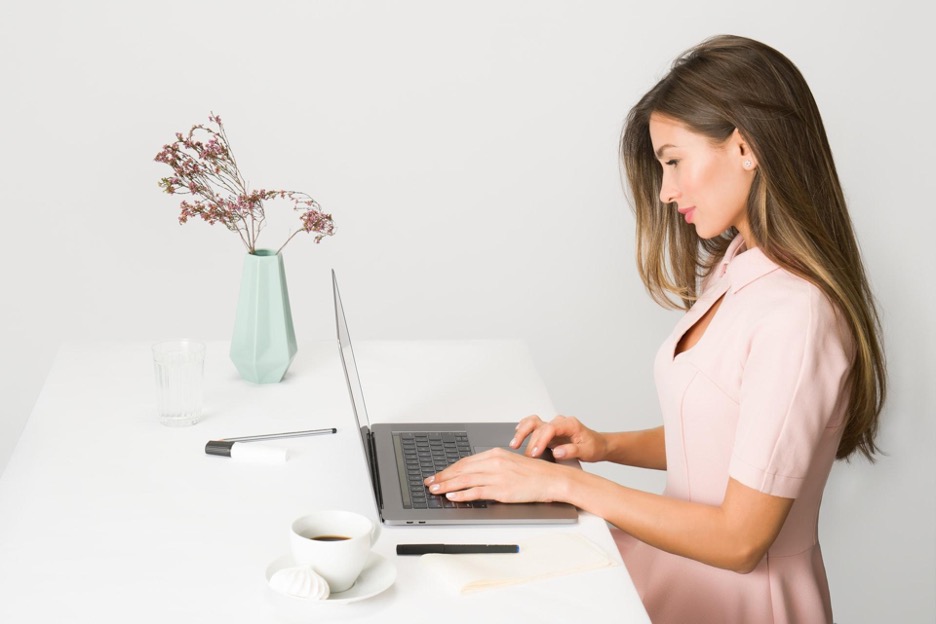 Source: Icons8 Team
The table below features common phrases that employers respond to:
| | | | |
| --- | --- | --- | --- |
| Action Verbs | Recognition Words | Skill-Based Words | Result-Based Words |
| Managed | Promoted for | Delegated | Achieved |
| Supervised | Appointed to | Launched | Secured |
| Established | Awarded with | Created | Improved |
| Introduced | Selected from | Facilitated | Contributed |
| Formulated | Recognized for | Researched | Updated |
| Handled | Honored for | Trained | Upgraded |
| Coordinated | Credited with | Drafted | Gained |
| Pioneered | Accomplished | Planned | Innovated |
| Developed | Lauded for | Programmed | Initiated |
Do Take Both Bots and Humans Into Account
Source: LinkedIn Sales Solutions
Your cover letter needs to pass two obstacles:
An applicant tracking system (ATS)—a software that helps streamline the hiring process for recruiters by searching for specific keywords within the applications—usually the skills and experience mentioned in the job posting
The human brain—recruiters whose job is to skim through those cover letters that have passed the ATS screening and to choose suitable candidates for the interview
To make your cover letter stand out, you need to optimize it both for the bots and the recruiters. It needs to be keyword-packed but also easy to read. Follow the tips below to accomplish that:
How To Optimize for an ATS
How To Optimize for a Human Recruiter
Integrate role-specific keywords from the job description in your cover letter
Use only white background and black text
Remove any colorful images
Don't use charts, graphs, and other multimedia in your cover letter
Don't write anything in text boxes
Don't add contact details in a header or footer of an MS Word document since these sections are visible to an ATS
Check for a provided list of acceptable file formats (.pdf,.docx,.doc version) before uploading your cover letter
Bold relevant sentences, key skills, and career highlights
Don't use italic, underline, color, or highlighting options in the text
Use bulleted lists to make your skills easy to find on a page
Mention a referral and elaborate on why you're being referred and by whom.
Besides including the name, state your connection to the referral and how they are familiar with your qualifications
Include relevant quotes from a testimonial or a performance review in the main body of the cover letter.
You can give a brief narrative of the job role/project and even provide a link to any recommendations
Talk about how your experience can help the company achieve its goals
Add a call to action in the concluding paragraph of your cover letter
Do S(p)ell Your Story the Right Way
One of the major cover letter dos is being grammatically correct. Proofread your letter multiple times before submitting it alongside the resume. You'll be surprised to see the number of typos that you made. And it isn't just about being a grammar nazi. Your cover letter can even look wrong—in terms of font style, alignment, punctuation, and tone—it all matters. Such mistakes can cost you an interview. If the recruiter notices any major discrepancies, they'll reject your application in a heartbeat. 
The best course of action is to create a checklist of all the tiny details you need to double-check. Here's what you need to look out for:
Misspellings—Address the right person/company in your cover letter; sometimes a single letter can make or break your application. Triple-check the recipient's name, edit out any spelling mistakes, and pay close attention to first name variations, such as Alexander vs. Alexandar
Wrong verb tenses—When introducing yourself, state your current position in the present tense. Former jobs should be talked about in the past tense
Inaccurate dates—Follow a consistent style for dates, especially if you're mentioning dates twice (e.g., the date of employment and the date of applying). Either spell the date (January 2014) or list it in numeral form (01/2014) in both places. Make sure you don't leave a past date in the header—it signals the recruiter that you're reusing an old cover letter
Incorrect info—Double-check your cover letter header and intro. Make sure you used the correct company info and named the exact role you're applying for. Make sure your own contact info is correct and up to date
Formatting errors—Look for anything out of place—mismatched fonts, wrong margins, extra spaces, right or justified alignment
Cover Letter Don'ts—What Should You Avoid?
Source: Mimi Thian
It doesn't matter if you're a rookie or an experienced candidate—everyone messes up their resume and cover letter at least once (maybe twice, or even thrice?). There are some obvious don'ts—don't be rude, don't assume you already got the job, and don't make it about you. 
Do not make it about you!
It is your cover letter. Your job application. Your potential future interview. But you are not the star—the company is. They only care about what you (a mere mortal) can bring to them. So it's about the value you bring to the table.
You should avoid these few absolute don'ts at all costs:
Copy-pasting your resume
Using weird and long phrases
Writing letters longer than one page
Avoiding problematic topics
Don't Rehash Your Resume
Copypasting bits and pieces of your resume onto the cover letter? 
That is a big no-no!
Your cover letter is an important document—it needs to be of value to a recruiter on its own. A cover letter should complement your resume—you won't achieve this by using the exact same wording from your CV. Highlighting your knowledge and expertise relevant to the role will help. Providing examples will launch you even further. For instance, your resume may have a bulleted list of all your soft skills. Your cover letter should elaborate on the most relevant ones using entertaining (but SFW) examples. You can also direct the hiring manager to your portfolio, a personal blog, or publications to showcase what you've accomplished in the past.
Don't Use Weird and Long Phrases
Once you start editing your cover letter, you'll come across certain words and phrases that are, quite simply put, a total drag. So cut 'em out! Lengthy words and phrases that you should avoid at all costs are:
Thinking outside the box
Looking for a great position
I'm not sure if you know
Can work with a team
I'm passionate about
I feel that
Please feel free
Really, truly, deeply
It is needless to say
Don't Make the Letter Too Long
Hiring managers are quick to dismiss any application that is incomplete, incorrect, and interminable. The accent is on that last one. Nobody wants to read a novel (not in this case anyway).
A cover letter should be one page long. That's it—don't go beyond that.
Since there are tons of applications for a single role, recruiters only get to do a quick scan of each one. Cut straight to the chase with what you want to say to a recruiter and don't waste their time.
Don't Ignore the Employment Gap
No one likes to talk about the employment gap, but pretending it doesn't exist won't make it disappear. You should be honest and upfront when addressing it—that is, in most cases. If you got laid off during the pandemic, it's okay to say that. If you got fired, it might be better to avoid mentioning it.
While there are many reasons for taking a career break, such as focusing on parenting or taking care of a sick family member, you want to be careful about how much you disclose. Certain companies, for example, can still look negatively on being absent due to your own illness. So say what you must, but keep the details to yourself. How can you prevent your employment gap from being perceived as a red flag? 
Whatever professional growth you've had during the break, talk about it. Did you learn any new skills? Are they relevant to today's business trends? Highlight these experiences in your cover letter so that recruiters can recognize your true potential.
For instance, you're a stay-at-home mom who participated in a community-building program in your neighborhood. Besides collaborating with different kinds of people, you also had to coordinate several activities with the community members. Time management, leadership, organizational skills, communication—you have demonstrated several soft skills that can be transferable to any role here.
Describing such achievements and emphasizing any new skills you acquired during the event will help the hiring manager determine whether you're a valuable asset to the team (or not). Other out-of-the-office experiences that you can talk about are:
Freelance gigs and projects
Virtual courses and certifications
Workshops and online seminars
Training programs
Can Lensa Accelerate Your Job Search?
Source: Wes Hicks
According to job market statistics, 25% of job seekers participated in more than five interviews in 2021. And that's taking into account that only 2% of people who apply for a job ever get to the interview stage.
Also, it takes quite some time to get an interview. According to the 2021 statistics, an average of 4.2 million people were without a job for at least 27 weeks. And with 87% of active and passive job seekers being open to new opportunities, the competition is tough.
Even with a perfect resume and cover letter, landing a job is both stressful and taxing. Having a gazillion job boards bookmarked is frustrating. Reading through a quadrillion barely understandable job listings is exhausting.
We're offering a quicker, more efficient solution for finding a job that matters. Lensa is a platform that helps you find job opportunities that not only match your salary and location preferences but also your professional profile and career aspirations.
Once you sign up for our app, you'll get to:
Access job ads from multiple portals compiled on a single platform
Discover how ATS-friendly your resume is
Learn about your professional strengths and weaknesses through our Workstyle Game
Receive customized job recommendations
Filter out remote positions
Look for jobs based on your skills, cultural preferences, and more
How Can You Sign Up for Lensa?
Creating an account on Lensa takes no more than a few minutes. All you need to do is:
Type in your desired job title and location
Enter your email address
Click on the Submit button
Once you've completed your profile, you'll start receiving job suggestions from multiple sources, all of which are catered to suit your preferences.
Featured image source: [email protected]