Write a Cover Letter for a Part-Time Job—Get a Side-Hustle With Ease
Applying for endless part-time jobs hasn't worked, waiting around is starting to affect your ability to stay sane, and selling your soul just doesn't have the right ring to it. Writing a cover letter for a part-time job might be just what the doctor ordered.
Regardless of why you're on the hunt for a part-time job, having some (extra) income is always welcome. The only difference lies in your working hours, right?
So, how do you approach writing a part-time job cover letter? With the same vigor and dedication you would have when writing a letter for a full-time gig? With an elaborate explanation of your skills and experience? On a post-it with your email address, phone number, and hours when you're free to work?
It's simpler than you think (but not post-it simple, sorry).
Are Part-Time Job Cover Letters Necessary?
Part-time job cover letters are as integral in landing jobs as ordinary cover letters are. The point of this type of cover letter is to give the recruiters a chance to see beyond a resume and get to know the potential candidate (you) better.
You should treat writing one as a full-time gig and follow the same procedure as with a standard cover letter. Even though the words "part-time" might make the position sound less serious or challenging to you, your future employer will likely have the same criteria for all potential full- or part-time employees.
So—do you need a cover letter for a part-time job? Research shows that more than half of employers prefer a candidate with a cover letter. Writing a proper cover letter could make your application far more memorable than the ones without it.
Should Your Part-Time Job Cover Letter Be Shorter Than a Regular One?
A short answer to this question would be—no.
Recruiters don't want to be bored out of their mind reading a two-page cover letter. Likewise, they'll take one look at a tweet-length cover letter and assume that the person behind it is incapable of naming their own qualities—let alone being their employee.
Your cover letter should always be one page long—unless your employer prefers otherwise. Note that the preferred length of the letter isn't an open invitation for unnecessary fluff—you should fill it with quality content.
If you have loads of hard skills that are a good fit for the role, you'll have no problem completing a one-page cover letter. If you lack experience, you can always mention some soft skills that seem relevant to the role you're applying for. For a bartending role, for example, mention good memory, communication skills, teamwork, and the ability to listen to drunk people cry on a loop.
What Do Recruiters Look for in Part-Time Job Candidates?
Understanding what employers expect from you as a candidate is crucial in writing a successful part-time job cover letter. Emphasizing certain qualities will help you stand out among other applicants.
Image source: AllaSerebrina
Employers look for:
Flexibility—Highlight that you're flexible and willing to work different shifts. Mention that you'd be able to jump in and help out during the weekend or work long hours if that is true for you
Dedication—Show that you're a responsible employee. Assure them that you're never late, respect designated shifts and working hours, follow the company's policies, etc.
Experience—Mention as much relevant experience as you can. Connect your skills and qualifications with what the company does and tell the recruiter how excited you are to contribute to the success of their business
How Do You Write a Cover Letter for a Part-Time Job?
You're not sure how to write a cover letter for a part-time job? Having an outline will make writing a part-time job cover letter a breeze.
There's no need to reinvent the wheel. Recruiters prefer a polished and tidy cover letter that they can easily brush through. They also don't mind if you've followed a template as long as the content is well-written and customized appropriately.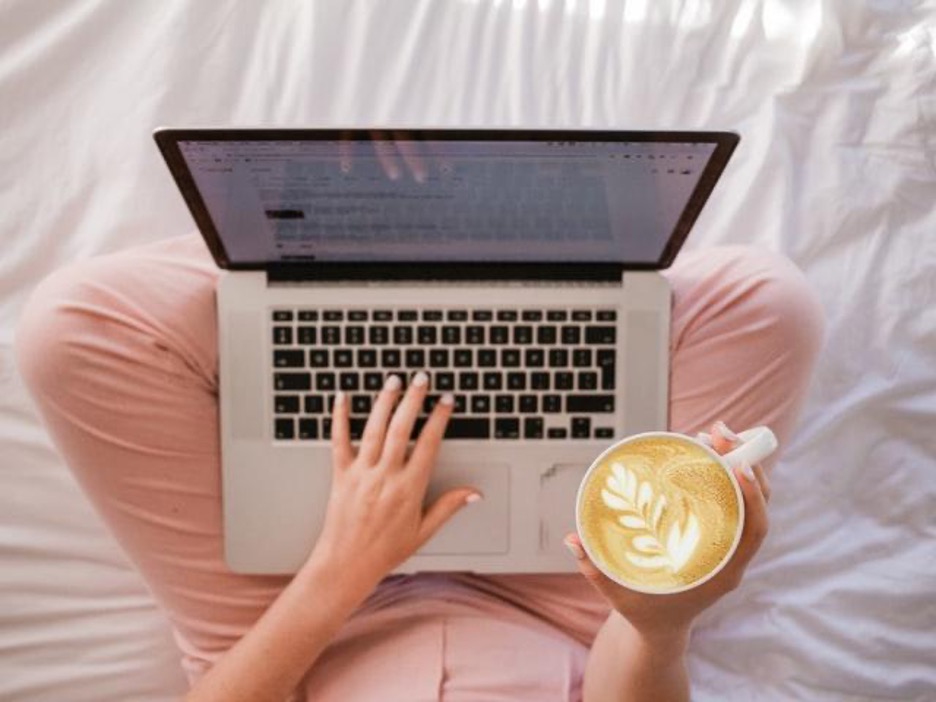 Source: Sincerely Media
Check out this layout and focus on the best way to fill the following parts with useful and informative facts:
Two main paragraphs
Header—Who Are You?
The header of your cover letter should be strictly informative. It usually consists of this info:
Your first and last name
Your cell phone number
Your email address
The current date
The company's information
Don't let the "header" thing confuse you. Although you should position this information in the top left corner of the document, don't use the MS Word header to do so. If you do, an applicant tracking system (ATS) that's there to cast away the unsatisfactory cover letters won't recognize it, and your letter will never reach the recruiter.
Following this information, you should start the letter off by greeting the recruiter kindly and respectfully (don't forget to add a comma after the salutation). Here are some correct and incorrect ways to do this:
Correct
Incorrect
Dear [Company Name] Recruiter,
To Whom It May Concern,
Dear Mr./Mrs. [Recruiter Name],
Hey,
Hi friend,
What's shakin' bacon,
Introductory Paragraph—Why Do You Like the Company?
The introduction is where you'll show the recruiter that you've read the job posting carefully and (maybe even) seriously researched their company.
Here's how to do that:
Adjust your skills to match what they're looking for (according to the job description)
Mention the company and the position by name
Include your connection to the company if you have one (e.g., a referral)
Two Main Paragraphs—What Could the Company Get by Hiring You?
The two main paragraphs or the body of the cover letter is where you need to present your skills in the best light. There are two steps to follow:
Name your skills and mention how they'll contribute to the role—Focus on the skills that are relevant for the position you're applying for. Show how they'll come in handy and give examples of previous times you've successfully used them
Use a bulleted list to showcase your skills neatly—Create a bulleted list with your skills and tie them to your accomplishments. For example—if you've had experience working on a group project, emphasize how that made you gain excellent leadership skills. Bolding and using lists is a great way to make the letter more readable for the recruiter
Closing Paragraph—Why Should They Call You?
As you're approaching the end of your part-time job cover letter, try to summarize what you've said in a sentence or two. Follow that with a quick call to action—encourage the employer to contact you for an interview, send feedback, or keep you in mind for a later time.
Make sure to say your goodbyes politely and professionally. Use phrases such as Best, Sincerely, and Kind regards. Avoid anything too personal and informal—end your letter with XOXO or TTYL, and you might as well discard it yourself.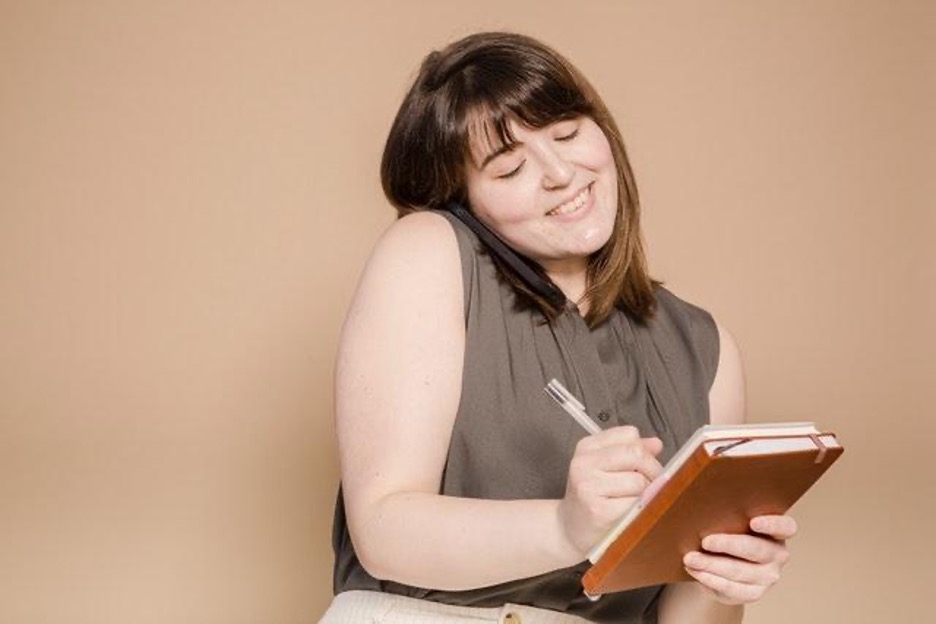 Source: Laura Tancredi
How Do You Format Your Cover Letter Like a Pro?
Keep in mind that you'll need to adjust the cover letter formatting, which includes fonts, bolding, spacing, and margins. Know that you should stick to the basics on that one. There's no need to be unnecessarily creative—it's a cover letter, not an application for art school.
Here are some dos and don'ts in the world of cover letter formatting:
| | | |
| --- | --- | --- |
| Details | Dos | Don'ts |
| Fonts | Use basic fonts (Times New Roman, Arial, Courier New, etc.) | Avoid using artsy fonts (Curlz MT, Vivaldi, Mistral, etc.) |
| Bolding | Bold keywords and important sentences | Avoid bolding everything or leaving the letter plain |
| Spacing | Use the single-spaced format and align the text to the left | Avoid leaving too much empty space and playing around with alignment |
| Margins | Use a one-inch margin | Avoid messing around with margins to make your letter fit on one page—shorten the letter if necessary |
Find Your Dream Part-Time Job With Lensa
You created a part-time cover letter any employer would go crazy for. All that's left is to send it in, and you're golden.
Next thing you know, you're jumping from one job board to another, listing through ads and looking for anything remotely appealing again. Research shows that you need to send at least six applications to get one interview. Not to mention that getting an interview doesn't guarantee landing a job.
Regardless of how confident you are in your cover letter, it's hard when the odds are stacked against you. The competition is fierce, with more than 50% of workers looking for a second source of income.
The distress is palpable and present all around the country. Data shows that 40% of those on the job hunt were willing to accept a lower salary in 2021, and as much as 30% of the global workforce is made up of active job seekers.
Since the job hunt is tiring and often hopeless, you need to act fast to get noticeable results. What better way to do so than with Lensa!
Our platform complies and grants you access to job ads from numerous job boards, all customized to your specific needs.
Benefits that signing up with Lensa will bring you are:
Greater chances of finding just the kind of job you're looking for
Opportunity to play the Workstyle Game and discover your professional qualities
Email and/or SMS notifications for recent job openings
Register in No Time and Find a Job ASAP
To register, you need to visit Lensa and:
Enter your job title and location
Add your email address
Tap on Submit
Featured image source: mavoimages