Q & A with Melissa Mundy
In this Zoom session, Melissa Mundy of Katerwerks spoke with Brad Goodwin, Lensa's Content Strategist, about creative business pivots, careers in the service industry, and her path from corporate HR professional to restaurant owner, catering & events specialist, and woman entrepreneur.
Who Is Melissa Mundy?
Melissa Mundy operates The Clubhouse at Jones Creek as well as Katerwerks Events & Hospitality in Augusta. Melissa entered the services industry after a career in HR and healthcare when she and her husband began operating a golf course and clubhouse. The couple began coordinating and executing an increasingly larger number of events both onsite and offsite, and the business grew from there. Melissa and her staff of 15 have survived the coronavirus through creativity, experimentation, and their commitment to their community. Read on for the inspiring full story.
Interview with Melissa Mundy
LENSA: Melissa Mundy, welcome to Lensa Question & Answers. We wanted to talk to you a little bit today about your role as a business owner in Augusta, Georgia, running a catering and restaurant business during a pandemic of all times. Why don't you tell us a little bit about your background and how you came to run this business?
MELISSA: Sure. My background is actually human resources and management. I first worked primarily in the medical industry for medical companies and as a medical transcription company, and came to be in this business because my husband and myself entered into a partnership with a golf course management group. And there was, of course, a food and beverage operation at the golf course. And we began getting requests for events and event management catering at offsite events. We started doing more of that offsite as well as at the golf course. And so we decided to start a separate catering and event management business from that. So I started to manage that part of the business. And so that's how it happened.
LENSA: So the catering business is an offshoot that grew out of the original business and its success.
MELISSA: Right. Exactly.
LENSA: How many employees do you have?
MELISSA: We have about 15 employees. We have some full-timers and part-time employees as well some we use for additional catering events as needed.
LENSA: How do you balance the needs of the two business lines, from a hiring perspective? Is there an overlap between your staff?
MELISSA: There is. Some of the regular restaurant employees also work some of the catering events and then we have other employees, part time employees and some students and other employees, that work additional jobs. They also come and work some of the catering events with us and they may not work full time at the restaurant. So there is some overlap between the two staffs.
On Catering to a Sports Clientele
LENSA: How did you end up catering to a sports clientele? Was that just a natural fit for your services or is that part of the area where you live?
MELISSA: It is, because our business is located in Augusta and of course, we have the great Masters Tournament that takes place here, so that tournament naturally has a need for event management and catering with all of the events and clientele that come into town just around the tournament. And with us being here, we naturally get calls for that and there's a need for that. So it is definitely a natural fit.
LENSA: Like many businesses where you live, you generate a large portion of your annual revenue during the Masters. Last year, it was canceled because of the coronavirus. What was that like? How did you adapt your business to survive?
On the Art of Adapting to a Crisis
MELISSA: Yes, it was definitely a devastating change for us. As for all hospitality businesses and even just the local restaurants here, took a large hit with that. And we definitely had to make some changes to what we were doing. All of our catering business changed a lot because all catering events were canceled around the Masters and other events as well. So we really had to switch over more to the restaurant with what we were doing there.
We adapted to do more takeout delivery services that we weren't doing before because we're located in a large community of houses and a large residential development. We went to do a lot of delivery to the homes there. We also went to doing some grocery services as well. So we worked with our food vendor and developed grocery service delivery as well. People could come in and pick up groceries and also we did delivery services for those as well. As a lot of the grocery stores around became short on certain supplies, we could offer some grocery staples that were easier for us to receive through our food vendors.
LENSA: You were doing grocery delivery for people in the area?
MELISSA: Right, exactly.
LENSA: Sounds like you really improvised.
MELISSA: We definitely tried to be creative and find some other sources for revenue that we didn't normally do before.
LENSA: Is that something other businesses in the area were doing as well, that you learned from them? How have competitors reacted to the same situation?
On Competition in the Service Industry
MELISSA: There were a few that did that as well, our food vendors were very helpful in that and offering that sort of thing. There were a couple of other country club type restaurants that did some of the same kind of thing. And there actually were more country clubs that were located in residential areas that did some of the same kind of thing. We also did a lot of family meals and a lot of restaurants started doing that. Also, you could come pick up meals for four people, six people, eight people. So that was very helpful to a lot of people. So that was also another change that we did. And I think really that all of the restaurants and hospitality businesses really worked kind of more together and weren't always in competition with each other.
LENSA: So while all of this is going on, you're struggling. The community of business owners is coming together and you're learning from each other. You have 15 employees now. I don't know how many you had when you started out. But obviously you have to pay these employees. And I know that your revenue was affected. What was it like managing staff during a pandemic? Did it affect your hiring? How did it affect the industry as a whole?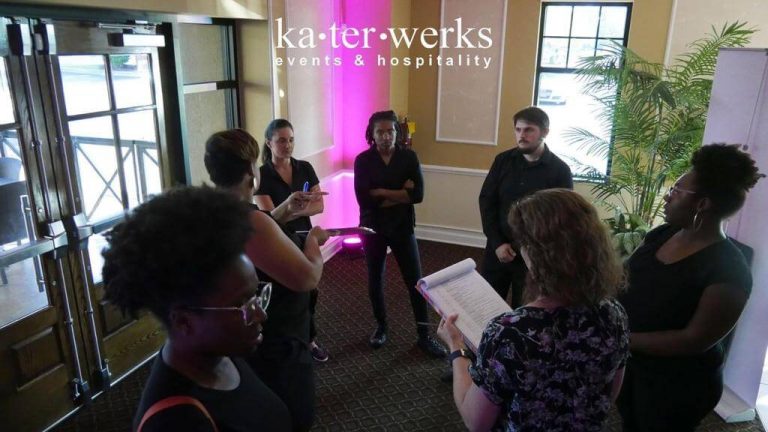 MELISSA: Yes, of course, it was a huge, huge difference for us. For example, we had one person who was devoted to marketing and that person unfortunately had to take unemployment assistance, which was helpful because the unemployment programs that were offered through the state and local governments, she was able to take advantage of that because obviously there wasn't a huge need for marketing at that particular point in time. So we were able to take advantage of that. And so that was very helpful. And so it was definitely a different situation and a big change at the time. We just had to try to keep everybody together and stay hopeful and try to pull together and use different ideas for what we could do to generate revenue. And there were lots of news conferences from the local and state governments during that time. And just try to pull together and make sense of what was going on and adapt to the circumstances.
On the PPP and Economic Stimulus Packages
LENSA: Right. So were the relief programs helpful at all? Were you able to get any government support for the people you had to let go or put on furlough? Were they supported as well through these government programs?
MELISSA: They were. The first payroll protection program was really crucial in helping to support us through that time and the employees as well, because without that, I think things would have probably been very different for us. But it was definitely helpful because obviously we saw a huge decrease in our revenue at the time. And that really helped us to keep our core group of employees together and helped us to keep the doors open and continue to offer support for our community during that time. It was definitely tricky with the paperwork and all of the forms and things that we had to go through and fill out. But once we got through all of the paperwork and the red tape, it definitely made a huge difference to be able to keep the employees in our core group together and keep them employed.
LENSA: It's great that you were able to do that. You talked about how you actually come from an HR background. What was it like managing a team during the pandemic? Were there moments when you had to deliver some hard news or let people go, and did your HR training help you with that?
MELISSA: It definitely did. 
I think that managing, especially in the food and beverage industry, we all work together so closely and whenever you have a tough shift or you work together in that particular industry, you go into battle together anyway every day and then you come back the next day to do it all over again. We all work together and we're really like family. That's different in our industry maybe than in other industries. We're all very close to begin with. And then going through something like that, I think really pulls people together more closely as a team.
And people were able to offer ideas and suggestions and different ways to do things and to adapt more creatively. But my background definitely helped from a management perspective and to just to be able to help hold everything together. But there were definitely difficult moments and times. And we had to do some things that we didn't like.
On Starting a Career in the Restaurant & Service Industry
LENSA: Given all that, would you recommend this as an industry for someone who's looking for a job for the first time?
MELISSA: I really do with all that being said, because I think that the service industry is one that's always going to be there. People are always going to want to go out to eat and want to go out. And people need human interaction and entertainment and to go out and connect with friends and family outside their homes. And we really see that more now as people are being able to get the vaccine. People are coming out again. And it's just really fun and exciting for us to be able to see friends and neighbors being able to come out and get together again and do things. And of course, there are always weddings, people always going to get married. And even though some of those events, of course, are smaller than they used to be, there are fewer people getting together at one time. It's just really nice to see that human connection.
This industry is one that, once it gets in your blood, it's hard to get away from it. And it's really about serving people and being able to celebrate people getting together and enjoying each other. And I think that at some point in your life, everybody should be in the service industry, because it really helps you to appreciate what it takes to serve someone.
On Community
LENSA: It sounds like the sense of community around the actual service industry affects how you feel about your employees, because you talked about banding together and feeling like you were part of a family. So even even though there's economic instability, the industry itself is very, very close knit and people are helping each other. And there's a support network there.
MELISSA: That's very true. There were several restaurants here that really did come together and try to help each other out. And you develop regular customers, too. And we really saw just the generosity of people. So some of our regular customers and then even to develop, of course, new customers that come in. And, you know, people really tried to support the staff here and just gave really generous tips when they didn't have to do that and really wanted to help, to see the restaurant stay open and come out and support us and other restaurants as much as they could. So it was neat to see, just the generosity of the human spirit. It sounds a little bit sappy, but that's definitely true.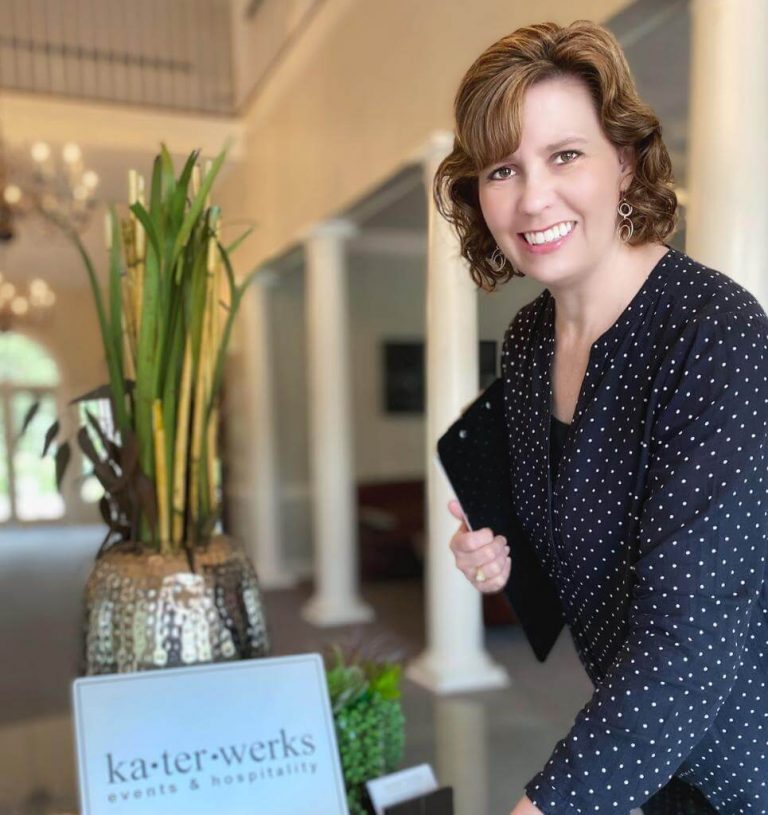 On Small Business Ownership in a Pandemic
LENSA: Do you have advice for small business owners during a pandemic? How can they deal with the situation?
MELISSA: That's really hard because, of course, we all had to deal with things that we never thought we would have to deal with, right. A year and a half ago, if anybody tried to tell us that would happen, we would all have just laughed and said, that's crazy. We have no idea what you're talking about. But there's always potential for improvement and change. And I think to be able to survive, you always have to be able to to change and adapt. And you can take situations and always look at challenges as opportunities and always just keep hope that there's always a different way to do something. So instead of looking at a problem as a problem, you look at it as a challenge or an opportunity to find a new and a different way to do something. I think that's probably the thing that we've learned from this more than anything else. It's really important to remember that. There's always a way to learn and adapt. And something good can always come from something that you might look at first as a negative. But you can always turn it into a positive.
LENSA: The service industry is a net positive for humanity!
MELISSA: I agree. I think we would definitely agree with that.
On Being a Woman Entrepreneur
LENSA: Well, it's now International Women's Month in March. And you are not only a small business owner, you are a woman entrepreneur. What is that like? Do you have any thoughts on what that means or advice for other women who might want to enter the services/catering/restaurant industry?
MELISSA: Wow, that's an interesting question. Of course, as you know, as a woman and having come up in the time that I have and having worked my way up through first the corporate world and now the service industry, I think that as a woman, you always have to work a little bit harder than other people. And you have to prove yourself at first. You have to prove what you can do and work a little bit harder. Never underestimate yourself. Sometimes we underestimate what we can do. And I think that's really important and never, never be afraid to try something new and different. I think that we can do pretty much anything and there are so many more opportunities open now. I think every opportunity is open to anyone.
And the service industry is a great one to go into, because we as women have such empathy and understanding for others that it's a really great industry to get into. We have a great product, and we have a great way to deliver it, because we offer our product with a really unique twist on the service. We treat all of our customers as family. That's something that's really unique. It's a great industry to get into and I say go for it.
LENSA: Well, job seekers who are watching this and want to support you, get to know you better and enjoy your delicious meals can do that if they're in the Augusta, Georgia area. Where else can people find you online?
MELISSA: They can find us at Katerwerks.com and also at TheClubhouseAtJonesCreek.com. We're open every day of the week except for Monday. So Tuesday through Friday, we serve lunch and dinner, and on Saturdays and Sundays, we serve a delicious brunch and we cater ate at any venue for pretty much any event. So you can either eat with us on site or we will bring food to you off site as well.
LENSA: I'm going to go check that out. And are you on social media channels as well, Instagram?
MELISSA: We're on Instagram and Facebook, both Katerwerks and The Clubhouse at Jones Creek.
LENSA: Sounds good. OK, everybody, go visit them, give them a follow and enjoy their delicious meals and services. Thank you, Melissa Mundy, for your time. It's been great talking with you.
MELISSA: Perfect. Thank you so much, I enjoyed it as well.