When you visualize the capital of the United States of America, you most likely picture white buildings and American flags. And while you would not be wrong, the Washington, D.C. metro area has more to offer than proximity to our national government.
In 2020, Business Insider listed the D.C. area as the 19th best place to live in the nation, and we're not one bit surprised.
The area offers amenities, entertainment, and employment opportunities in spades.
The District's neighborhoods each give off their own vibe, but across the city residents often "gather for block parties, mingle at dog parks, and converse at coffee shops," explained a local expert. While Washington, DC, is known as a hub for politics, there's also a strong job market for education and health services.
With a population of approximately 705,000 and an average annual salary of $69,210, the nation's capital has become a comfortable home for many people.
Though $69,210 may be listed as the average annual income, many jobs in the area offer significantly higher levels of compensation. But we will save that information for later in the post.
For now, let's talk pandemic.
Job Loss Spreading Like the Plague?
It is no secret that the United States economy has seen significant job losses due to the ongoing COVID-19 pandemic.
According to sources such as the University of Minnesota, national job losses recently reached their highest point since the Great Depression. While many of the jobs lost to the pandemic have proven only to be temporary, harsh economic realities have forced other businesses to flounder or shutter completely, leaving permanent losses.
As job losses spread like the plague (pun absolutely intended), they did not spread equally. While some geographic areas were hit hard, others have managed to survive more or less intact.
In fact, according to some sources, when it comes to job stability amid the pandemic, the Washington, D.C. metro area may be faring better than most.
In an article focusing on the troubles recent college graduates have faced while trying to enter the job market during a global pandemic, WTOP News reports that the D.C. market still seems more or less robust. While this is partially due to the fact that many area industries are the type that can support remote work (which makes a job more secure during times such as these), part of the ongoing health of the market is due to its natural makeup.
"The D.C. market is definitely a versatile one. We have a range of industries from nonprofits, health care systems, technology services, government agencies and government contractors. Not every industry is struggling right now, and some are really continuing to hire during this pandemic," Beth Sears, at staffing firm Robert Half in D.C., told WTOP.
Regardless of the reasons why, the D.C. labour market does indeed seem to be holding steady in some respects.
That being said, the picture is not completely rosy.
Ongoing Pandemic Pivots
While the D.C. labour market does seem to be faring better than that of some other major U.S. cities, that doesn't mean it has not been affected by the pandemic at all.
In 2018, the local unemployment rate was only 3.4%. As of this writing, in the fall of 2020, it is sitting right at 9%. While that's still lower than the current national unemployment average, it's still nothing to cheer about.
Job growth is down overall in 2020, with both cities and suburbs alike being affected. This trend is likely to continue for some time, affecting job markets in D.C. and beyond.
While that doesn't mean there is no work available, the ongoing pandemic (and the constant pivoting companies are doing to adjust to ever-shifting realities) creates both opportunities and challenges for those seeking employment.
The job market may be a bit slimmer than other years, but it is definitely still there; and savvy potential employees can actually use this period of transition to their own advantage.
Wondering what kind of jobs in Washington, D.C.-Arlington-Alexandria area you may find?
Read below for some statistics!
Top Industries in the Washington, D.C. Area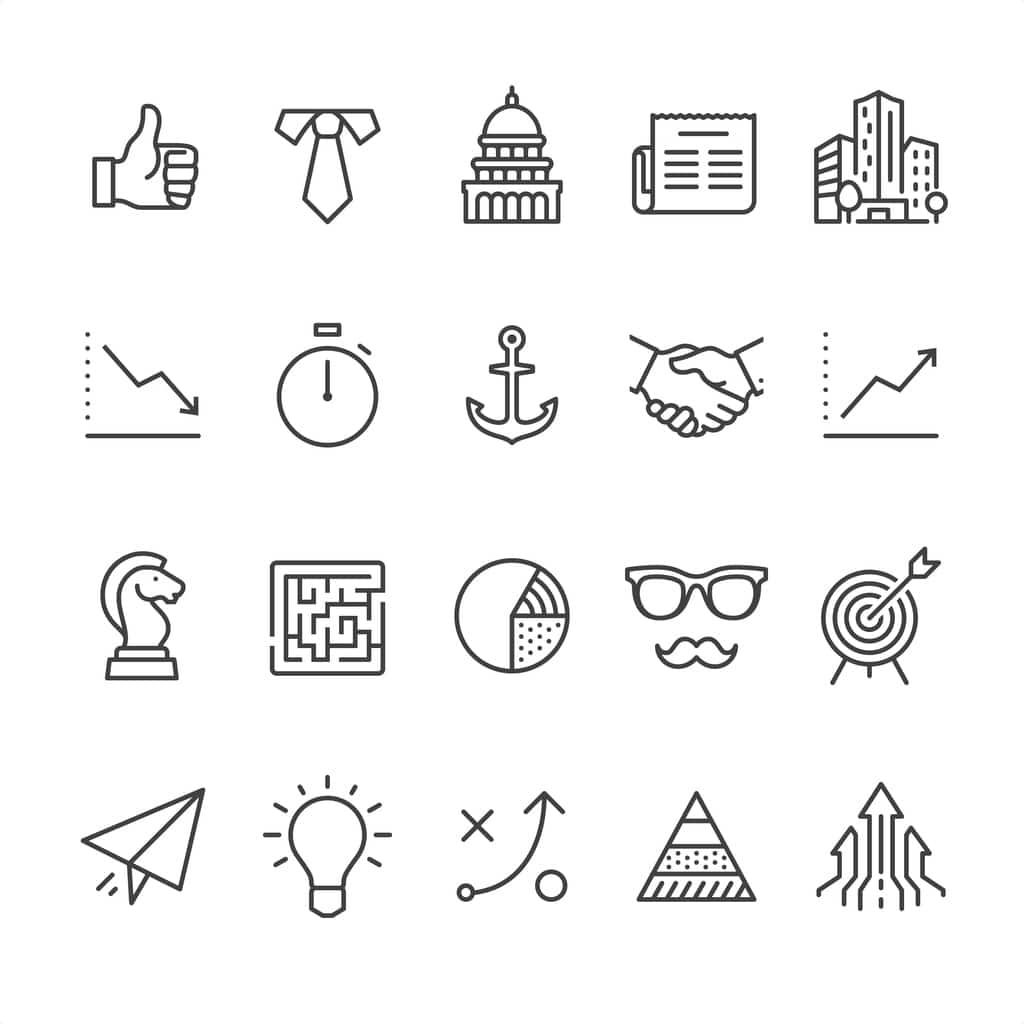 While many people working in and around the D.C. metro area do work for the federal government, it's not all government work. The region is rife with opportunities for job-seekers in both the public and private sectors!
As you consider your prospects, take a look at the latest employment trends.
Current Openings
As of August 2020, there were 146,377 job openings in the D.C. Metropolitan area.
Most of these open positions were in the business services sector; however, healthcare, production, and public services also round out the largest areas of need.
Here are a few specific types of jobs in Washington D.C. and the current number of openings available:
Information Technology – 12,592
Restaurants & Bars – 8,885
Education & Schools – 3,578
Biotech & Pharmaceuticals – 3,281
Banking & Financial Services – 2,190
Beauty & Fitness – 1,542
Real Estate – 1,434
Private security – 803
These numbers are reported even with 9% unemployment!
That's because getting a job is about more than simply finding an availability. It's also about having the skills necessary to fill that position yourself.
It's also about whether you are able to position yourself in the eyes of your potential employer as the right person for the job.
Proving You're Right for the Job
As you search the available jobs in Washington D.C., always remember to plan ahead.
If you haven't already taken time to brush up your resume, update your recommendations and referrals, and update your online profiles on sites such as LinkedIn, there's no time like the present to take care of these small (but ultimately important) tasks.
Next, you'll want to consider how best to prepare for the interview itself.
Question Yourself
While we all believe in our hearts that we are, indeed, the best candidate for the job, one of the best ways we can prepare for a job interview is to ask ourselves hard or critical questions.
Not only will this help us practice how we will respond when similar questions are raised, but it will also help us evaluate our own skills and determine which job openings should be the focus of our attention.
Location, Location, Location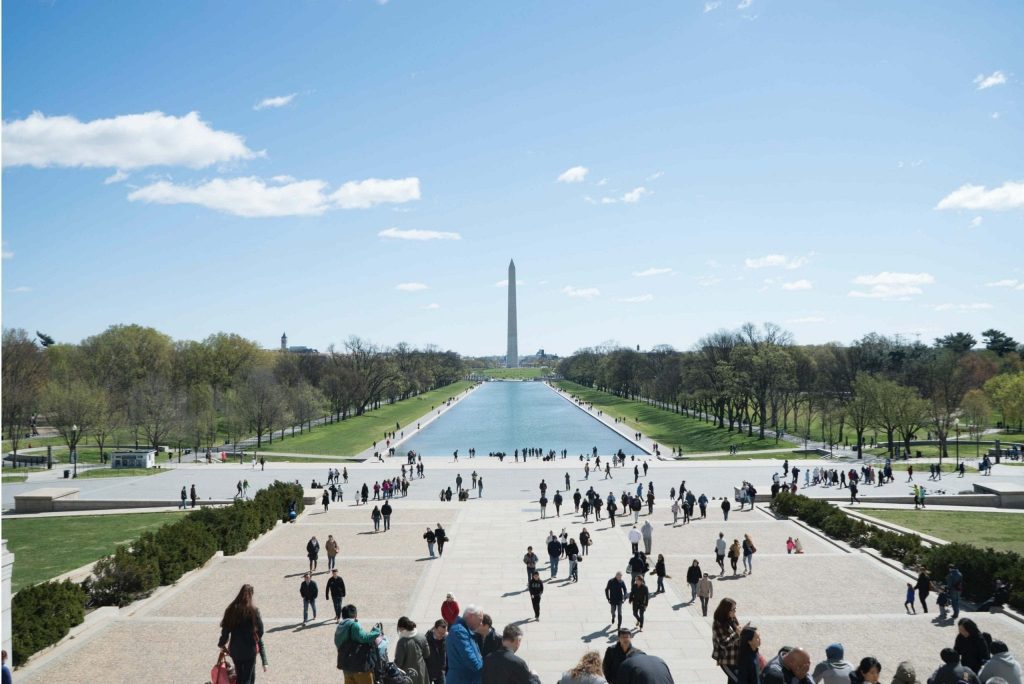 Given the fact that most people have currently cut down on travel and are now working remotely in many cases, chances are higher than ever that your next job interview will be conducted over the internet.
When preparing for a remote interview via video, always keep the following preparation steps in mind:
Plan ahead. When attending an in-person interview, planning ahead means finding directions, figuring out parking, and making sure you have enough time to be in your seat before the interview starts. When preparing for an off-site interview, planning ahead means making sure your technology is all in working order, that you have alerted your family and/or housemates to the time of the interview, and that you have all of your documents prepared to send over or deliver remotely at the appropriate times.
Light it up. While in-person interviews will lead you to consider your physical appearance (hairstyle, wardrobe, etc.), a remote interview will also require you to deal with the matter of lighting. Most of us are not Hollywood lighting technicians (except those of you currently applying for jobs as professional lighting technicians). Because we're not professionals, we tend to give the question of lighting little thought until it's too late. In most cases, preparing ahead for an online interview will mean making sure there's enough light that you don't look as if you're interviewing from a cave but not so much that you're completely backlit.
Radiate sincerity. Sincerity can be hard to pull off online. This is made particularly challenging because of the visual set-up. If you want to maintain eye contact with the person you're speaking to, you must simultaneously look at the screen and the camera. This is challenging to pull off with ease. One tip to managing the awkwardness is sitting back a bit further from your screen, making your visual leaps less obvious.
Rehearse. Consider recording yourself responding to interview questions. Play the recording back, checking not only the sound of your answers but your visual presentation as well. Consider playing the recording back for peers as well, asking them for tips on improving your answers or polishing your presentation.
Though these may sound like small steps, they can go a long way toward helping you prepare for your next job interview, particularly if the interview takes place long-distance.
Looking Ahead
Whether you plan to interview remotely or in-person, this may actually be a good time to consider jobs in Washington, D.C. and its metro area.
Taking a peek at projected localized job growth through 2024, here are some sectors also slated to be hiring in the near future:
We Can Help
If you've been thinking of expanding your job search to include the nation's capital, let us help.
Check out Lensa now and learn about job opportunities in the Washington, D.C.-Arlington-Alexandria area.