When people think about remote data entry jobs, they most likely picture someone with a spreadsheet open on their screen, typing in column after column of numbers. While that might be one particular version of what the job might look like, it is by no means a universal one. Remote data entry job requirements could also involve word processing, testing software, coding, clerking, editing, verifying information, or preparing reports.
Two things all remote data entry jobs have in common: the barriers to remote data entry work are fairly low, and the time could be right to consider applying for an open position. 
Data Entry and COVID-19      
Due to the ongoing coronavirus pandemic, 2020 has largely become the year of remote work. Everyone from college professors to executive assistants to therapists have now experienced the blessings and challenges of remote work.
COVID-19 has affected nearly every industry in one way or another, and the field of data entry has been no exception. As one of the easiest ways to start making money by working online, data entry has quickly risen as a top remote work option, particularly for those just joining the workforce or for those recently laid off or furloughed due to the pandemic.
Because many companies prefer to outsource their data entry work anyway, there are always plenty of remote data entry jobs available. As a matter of fact, because many government agencies have been coordinating their efforts to track the movement of the virus, there has actually been an increased number of data entry jobs available! 
The only questions potential hires must ask is whether they meet the current data entry job requirements and if they have the skills necessary to thrive.   
Basic Data Entry Job Requirements
In nearly every case, preliminary requirements for entry-level data entry generally include the following:
high school diploma (or equivalent)
access to a computer
the ability to read, write, and type
Essential Skills
Beyond those basic data entry job requirements, these essential skills will go a long way toward helping you get (and keep!) a data entry job.  
Self-Starter
For this type of job, you're not going to be handed a schedule and expected to clock in and clock out at a specific time. Instead, you'll be free to work at your own pace, which is both a blessing and a curse. If you have trouble planning your day, prioritizing tasks, and self-starting, you're really going to struggle with a work-from-home data entry job.
Responsible
With no one directly overseeing you most of the time, the burden of keeping yourself on task and following through with your work will fall squarely on you. Individuals with a deep sense of personal responsibility often thrive in this environment. 
Attention to Detail
Though having a strong sense of attention to detail is not always listed as one of the basic requirements needed for a data entry job, it really should be. Whether you're transcribing an audio talk to written form, entering medical information into a hospital system's database, or tracking numbers for an insurance carrier, any mistakes you make (if not caught right away) could have a serious impact.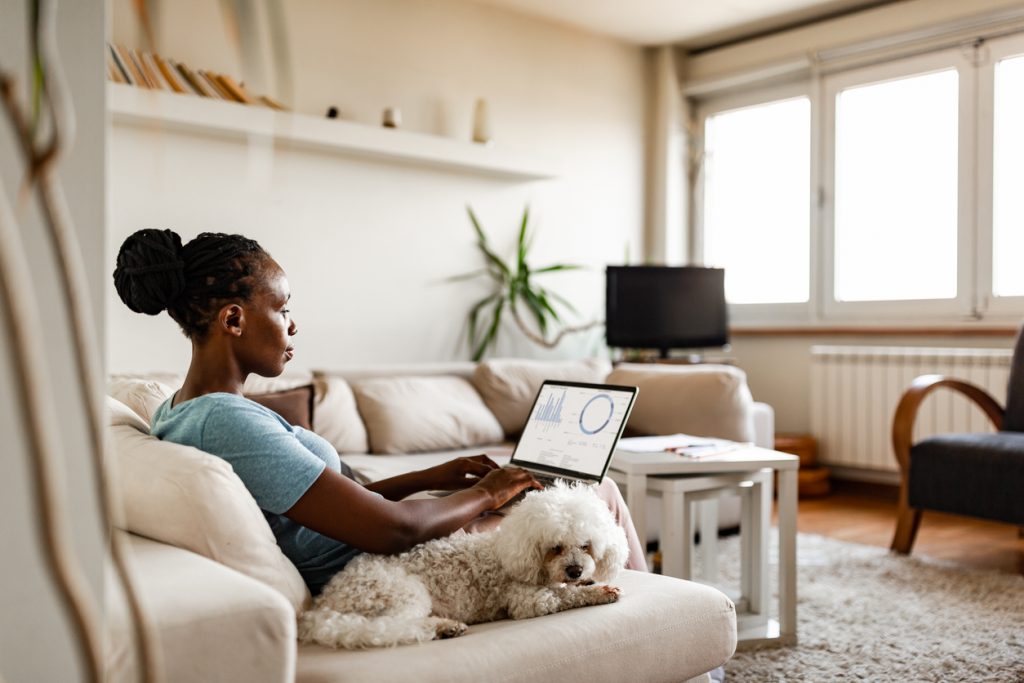 First, mistakes could have a short-term impact on you. Mess up too many times, and you could lose your job. More seriously, mistakes could have a long-term impact on the people who are served by your work. The ability to pay close attention to detail will only benefit you in this profession. 
Excellent Communication Skills
Although most data entry jobs are remote, meaning you will work alone from home, excellent communication skills are still an essential data entry job requirement. At the very least, you will communicate with some sort of supervisor; and some jobs will involve joining a team of other remote workers. In order to thrive, you will need to communicate well with everyone else within the organization, keeping the flow of information open and coordinating together to solve problems. 
Quick Mental Pivoting
People who thrive in data entry jobs are often those who can hop from tasks to task quickly without having to take lots of time to slow down and process. Because remote data work is often task-driven, with payment being rendered at the completion of each task, people who enjoy a fast-paced, quick-change environment will do well. 
Compensation 
As we mentioned at the outset, one of the draws to data entry work is the low barriers to entry-level positions. A high school diploma, a computer, and bit of internal motivation are really all you need to get started. That doesn't mean all data entry jobs are created equal, however.  As a general rule, the jobs that require the least skills pay the least. Jobs that call for decision-making ability, good judgment, and skilled labor naturally pay a bit more. 
If you're willing to put in the time to gain some certifications, you'll be able to qualify for the most high-paying jobs. Medical data entry jobs, for example, may require something specific, like Certification in Cancer Registry (CTR). The barrier is higher, but so is the pay.
According to the U.S. Bureau of Labor Statistics, the mean hourly wage for data entry professionals is $16.74/hour. If one were to work full time at that rate, it could add up to $34,820/year. 
You need to be careful, though, because pricing structures vary so widely, and it's easy to over-commit to an underpaying task. 
Data entry pays using a variety of rate structures, including an hourly rate, per-piece payment, keystrokes per hour, or keystrokes per minute. The job might also pay per work or per audio minute. Of course, no jobs will advertise $1-per-hour work, but complicated per-piece pay structures can actually work out to be that little. (The Balance)
When evaluating compensation, carefully consider the amount of time you will need to invest in order to reap the financial rewards, always bearing this in mind: if a job sounds too good to be true, it probably is.
One way to steer clear of frauds and scammers is to conduct your job search through a reputable site. 
We Can Help
Looking for flexible data entry jobs that suit your current situation? Visit Lensa's job search and discover what we have to offer.