If you're in the mood for a win, we're here with some good news. Success in the data entry field is more than achievable. If you have a computer, passable typing skills, an eye for details, and a can-do attitude, it could be that data entry is your niche. As the job title indicates, remote data entry jobs center around the applicant's ability to enter data into the employer's organized system. Though the specifics will vary from job to job, some specific responsibilities may include:

Processing information from new customers/clients
Keeping information protected and confidential
Purging files and eliminating redundancies
Inputting data to upgrade new systems
Maintaining a growing database
Streamlining processes
Resolving discrepancies
People with a strong work ethic, attention to detail, self-starting mentality, and excellent computer skills have been known to thrive in data entry.
Data Entry and the COVID-19 Pandemic
The years 2020 and 2021 may prove two of the most fruitful for discovering and excelling in a data entry career. During the pandemic pivot, the workforce has moved increasingly online. As a result, companies and organizations are adding digital infrastructure to handle the shift. Furthermore, because many data entry jobs are remote/work-from-home positions, they're considerably easier to apply for and secure right now than jobs in some other fields. As an added bonus, if you do secure a legit data entry job, you'll be able to conduct meaningful work at a safe social distance.
Which is not to say you should just accept any data entry job that comes down the pipeline. As you start your search, the first question you should ask is how to separate legit data entry jobs from shady ones.
3 Ways to Tell if a Data Entry Job is Legitimate
On the internet, fraud abounds.
Scam artists defraud millions of people each year by using internet services or software. These scams trick victims into sending money or giving out personal information. That's why it's important to protect yourself and to report internet fraud if you have been victimized. (USA.gov)
In order to keep yourself safe, look for legit data entry jobs by putting all opportunities through the following three filters.
Is the job listed on a legit site?
Anyone can write anything on the internet, and that's important to bear in mind, particularly when you run a Google search and magically stumble across a job that seems too good to be true. Jobs listed on their own independent websites, crowd-sourced sites, or listed primarily through links on social media, should always be handled with extreme caution. Verified job search engines like Lensa exist for a reason. We're here to help you avoid the scammers and apply only for safe and verifiably real jobs.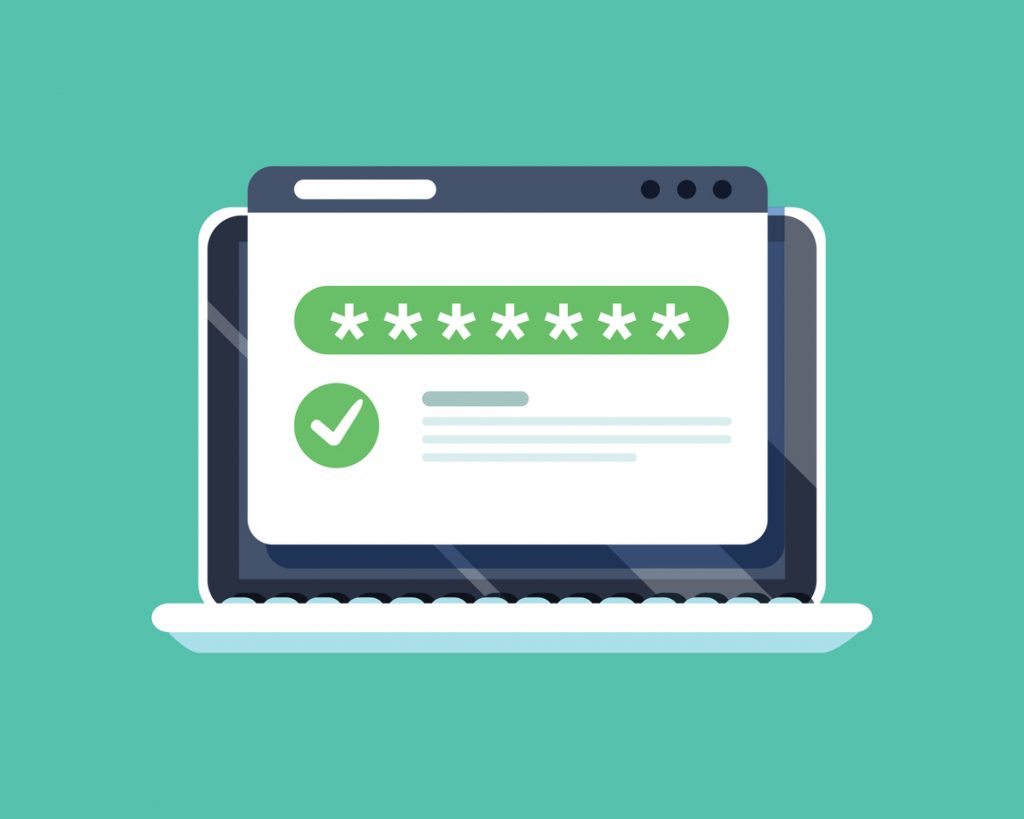 Does the company's website have independently verifiable information?
Look up the company's listed address. View it through Google Street View. What do you see? (If the company doesn't seem to have a physical address, that's a definite red flag!)
Check to see if the company shows up on indexes at the Better Business Bureau and the Federal Trade Commission. 
Find a phone number and call it. Scammers thrive through e-mail and instant messaging. If you're not able to get someone to talk to you on the phone or through screens to verify who they really are, that's a serious red flag. 
Remember, jobs that seem too good to be true probably are. Don't let your eagerness to be hired override your common sense. 
Will your interview be face-to-face?
In these strange pandemic times, it's become more common for people to go through the interview process via screens. However, that doesn't mean the face-to-face element has been done away with completely. Even in cases when your employer interviews you online, most legitimate ones will do so through video chat, not through text, e-mail, or instant messaging.     
In addition, if a potential employer "hires" you without any sort of interview process at all, that's a definite red flag. (In such cases, they'll also immediately request that you download a "necessary" software…at your own expense.)  
3 Companies Currently Hiring Data Entry Clerks
While scammers are definitely thriving, that doesn't there aren't legit data entry jobs available! Check a few options out below and note how they passed our legitimacy tests. 
This company has been around for a long time and has a good reputation in the industry. They're also very selective about whom they hire. No dangers of a scam here; but with its popularity comes this caveat: openings with Axion are rare. However, the company does maintain a very stable workforce. Once you're "in" with them, you will have access to stable and legitimate work. 
Required experience and qualifications: 2-3 years' data entry experience with a keystroke rate of 15,000 keystrokes per hour, error-free
Compensation: Flat rates based on completed tasks; can earn up to $19/hour 
Broadpath partners with many legitimate and recognizable brands. It is currently seeking Medical Data Entry Representatives who can work from home. Responsibilities will include reviewing health plan denials for eligibility, expiration date, accuracy and completeness, and then entering the relevant data into various computer systems.
Required experience and qualifications: Strong knowledge of medical terminology, knowledge of HMO systems, and experience working with the medical referral/denial process; Previous experience with medical data entry; Knowledge of CPT codes and health insurance claims; Understanding of health insurance such as co-pays, deductibles, coverage; Ability to work independently is required, as is the ability to work with database systems and good working knowledge of PC applications; Ability to work independently is required, as is the ability to work with database systems and good working knowledge of PC applications
Compensation: Full-time position; pay TBD based on knowledge and experience of the applicant
Scribie is a transcription service that converts audio and video into text.  As the chosen provider for government agencies and major brands, they've proven themselves legitimate and trustworthy. They're currently accepting applications for transcriptionists. 
Required experience: Proficiency in written and spoken English; Excellent comprehension of American/British/Australian/Indian accents
Compensation: $10 per audio hour transcribed, with the added possibilities of bonuses and commissions.
If these legit data entry jobs aren't quite what you're looking for, that's no problem. There are plenty of other legit data entry jobs to check out.   
We Can Help
To find a job you like, ditch the zeroes and come hang with the heroes! Visit Lensa's authentic job search and discover the wealth of totally-not-sketchy data entry jobs we have to offer!