Entry-Level Jobs: When to Move On?
Let's talk about entry-level jobs and when to move on. Don't feel like reading? Listen here!
There is no one-size-fits-all way to know when to move on from an entry-level job. Still, certain factors and considerations play a role in knowing when to pursue a new job opportunity or career path.
Understanding when to move on can play a critical role in future career advancement.
What Is an Entry-Level Job?
The definition of an entry-level job is not clear-cut. But entry-level jobs are typically for professionals who have minimal or no professional experience in a particular field or career path. Entry-level jobs allow individuals to gain real-world experience and skills that help them advance their careers. It's often a person's first professional job.
Signs It's Time to Move On From an Entry-Level Job
The most obvious sign it's time to move on from an entry-level position is when the organization's culture no longer aligns with your values, professional goals, or both. Another is when the job is no longer challenging and rewarding, or it's making your life miserable.
"So much of career satisfaction comes from making sure you're working in a place that fits your professional values and goals," says Lindsay Broder, a career coach and strategist with Occupreneur LLC. She counsels people in the early stages of their work-life on how to change their approach from finding a job to building a career. "People should explore what they value most and set short- and long-term goals to make sure they are getting the most from their work."
When professionals no longer feel their work challenges them and helps them achieve their goals, it's time to consider looking for a new opportunity within their current organization or elsewhere.
"Staying in a job you've outgrown causes stagnation and complacency, which can then keep you from making any further impact within the organization," says Broder.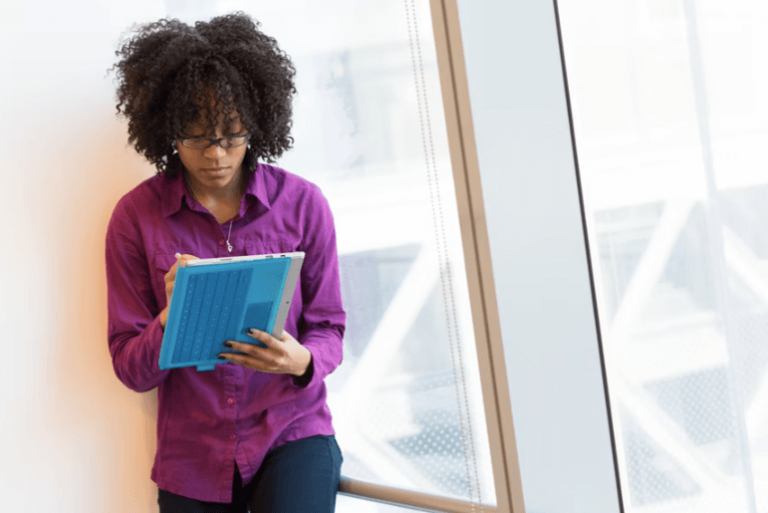 Career Fomo: Don't Let Others' Success Stop You From Achieving Your Career Goals
What is career FOMO?
Career FOMO is when a job seeker — especially in the early stages of their career — starts to compare themselves to others in their personal and professional networks. They begin thinking they are not where they should be in their career because others around them are having more success.
This happens with chance encounters with friends, acquaintances, and even family members, and they ask, "What are you up to these days?" Or, your social media feed is filled with posts from friends, college classmates, and others stating they are "living their best life" and "killing it" in a great job. 
Do not compare your career status, job title, or salary to anyone else's. Especially don't use others' careers to influence a decision to take a job or make a move that won't advance your career.
Stay focused on your goals, be true to yourself and what you want to do, and don't chase new jobs or job titles simply to impress family, friends, or your social network.
Don't let career FOMO derail your career.
What Are Some Mistakes to Avoid When Searching for That Second Job Out of College? 
Career FOMO often leads to another mistake: Leaving a job too soon.
"Too many folks are so quick to jump ship as soon as they are unhappy with their current job or as soon as a new opportunity comes along that offers a better title or more money," says Broder. He explains:
But there is so much buyer's remorse out there right now among those who make a move too quickly. It's one of the studied and reported side-effects of The Great Resignation. 
Before making a move, make sure you clearly understand what the new position entails. Make sure the new position and organization offer an opportunity for you to achieve your short- and long-term professional goals. It's really important to be in touch with your "why" for making a move rather than just taking an opportunity because it sounds good or because it has a better title or salary. 
Should I Leave an Entry-Level Job for a Salary Increase or a New Job Title?
Speaking of salary — never leave a job for salary alone. And never, ever chase a job title, especially early in your career.
In her work with clients, Broder helps them implement a program she developed called The Occupreneur® Approach, which is owning one's career as entrepreneurs own their businesses. This approach is all about understanding and communicating your value (what skills you bring to the table, both hard and soft skills) and focuses on networking and goal setting for success rather than chasing titles.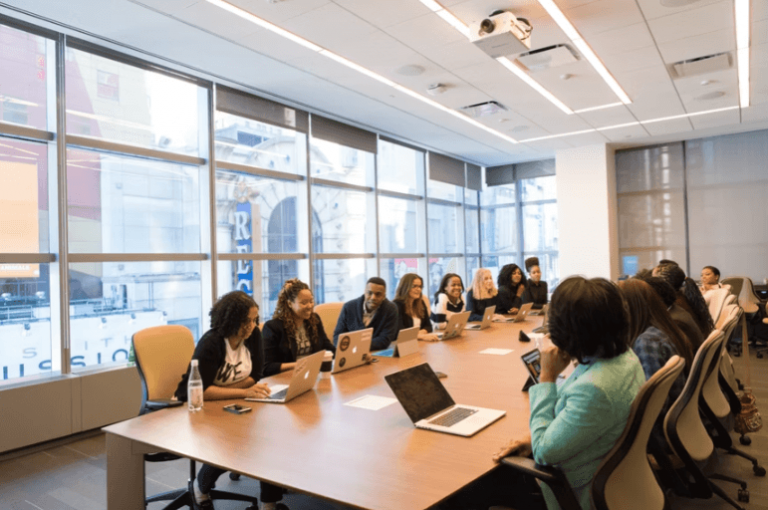 "Chasing titles is fleeting and is the reason why some people spend their work lives job-hopping, rather than building a career," says Broder.
Just as someone should never chase titles, they should also not chase salary.
"Believe it or not, salary usually takes care of itself, provided you are making yourself invaluable to your employer by being in an environment where you are maximizing your skills and your network," says Broder.
Advance Your Career by Seeking New Opportunities With Your Current Employer
Sometimes, the opportunity to add skills, take on more responsibility, and advance one's career is right in front of them.
At their current employer.
If your job has stagnated, talk about it with your manager. This is especially true if you like the company and want to stay. Your boss or manager will appreciate that you asked for new challenges and opportunities to make an impact.
Broder explains: 
That's a real sign that you're owning your career. It's important to have ongoing communication with one's manager or supervisor to be clear about their professional goals and also to be clear about the goals of the employer for them.
I suggest my clients treat their boss as their own best client. Through ongoing communication in this way, it's less about the next great job as it is about knowing when you've outgrown your current position and knowing what kind of opportunity will help you succeed to the next level.
That next level could be within your current organization.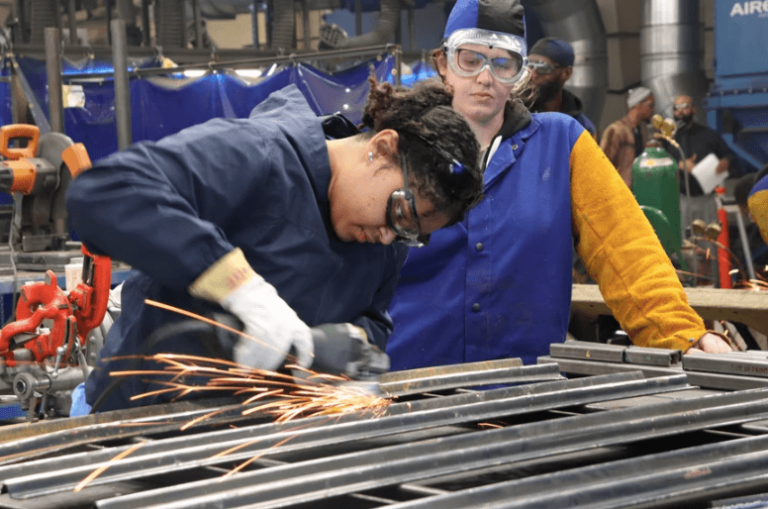 Other Ways to Know When You Should Move On From an Entry-Level Job
A toxic boss or co-workers. Poor culture. A clash with values. Or other personal changes that need to be addressed in one's life are all good reasons to move on from an entry-level job. 
Use each job experience as a chance to advance your career. Focus on skills and experiences obtained in that role rather than any poor experiences when applying or interviewing for new jobs. 
It may take a few jobs to finally find your niche and what makes you happy. While job-hopping was once considered a negative by employers, employers understand that today's job seekers move on — especially early in their careers — to find the right fit.
There are also certain times when one sees a dream opportunity or a role with a company they would love to work for. When this happens, go for it. Follow your dreams and passions, and do your best to make them happen!
3 Job Search Strategies for Entry-Level Professionals Considering a Job Change
Find a mentor
Before moving on from your entry-level job, find someone in your field, or who you trust professionally. Consult with them on how to know when it's time to take the next step. An outside perspective — not from a family member or friend, but from an experienced professional — can answer questions that help you make an educated and informed decision. 
Document successes 
From the day you start your entry-level job, document achievements, successes, and accomplishments. 
Think of project successes, working within a team environment, with others in the organization, and key wins. Think of how you made an impact with a client, generated new business, solved problems, or improved processes. Try and quantify these successes if possible. 
Look beyond job responsibilities to document your progress and success.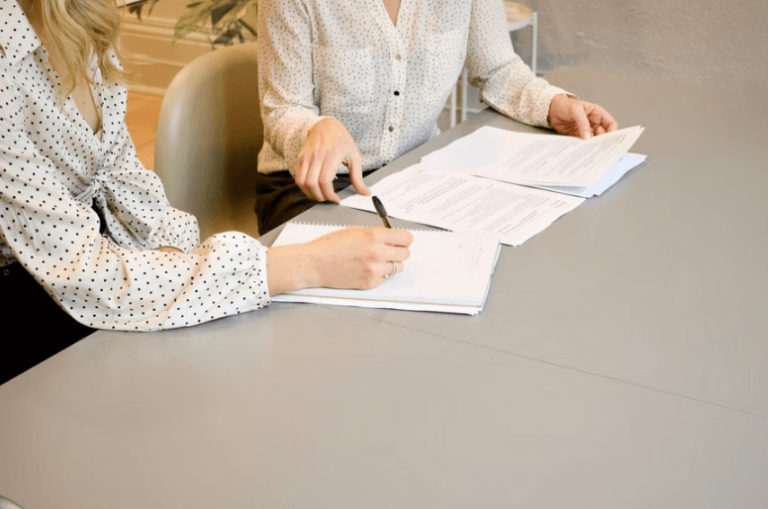 This can help when it comes time to update your resume and can help track the impact you've made — something that can help you stand out when applying for jobs. 
Document technology and software skills used at the company, including company project management or communication tools (Workfront, Trello, Slack, SharePoint, and more). In other words: Look beyond the basic Microsoft Office, Word, Excel skills when documenting technology skills and capabilities. 
Analyze open jobs 
Before you start searching for a new job, look at various postings for which you would like to apply. 
What skills or requirements are they looking for? Do you have those skills or experience? If not, can you obtain them in your current role? What do you need to do to acquire those skills? Can you get training or take classes on those subjects to learn new skills? 
Now is the time to seek ways to add missing experience or skills that are consistently requested for that next role.
Entry-level jobs offer opportunities to learn and grow as an employee. Take advantage of them to learn and add skills when given a chance, and consider these factors when deciding if it's time to move on from an entry-level job.