Even with the adverse impacts of the coronavirus pandemic, the future is bright for financial services jobs. The recruiting trends indicate the financial industry is looking to ride the wave of improving economic performance to overcome the crippling effects of COVID-19.
The United States Bureau of Labor Statistics expects to see a nearly 6% growth in the number of financial services jobs over the next decade. However, candidates need to acquire relevant skills to keep up with the ever innovating job market. In recent times there has been a steady increase in opportunities for tech-savvy professionals in the financial sector, and candidates need to upscale their technological skills to be up to date with modern FinTech jobs. 
Below are crucial job trends that every candidate should be aware of when looking for a career in the financial sector in 2020:
New Skills for Emerging Opportunities
As a job seeker, you need to be highly competitive to fill in emerging financial sector opportunities. Most FinTech companies are adopting new technologies such as cryptocurrency trading and blockchain technology to streamline their financial services. All these new technologies demand that workers have adequate technological skills. You have to be technologically competent to handle modern clients and satisfy their needs. Many financial companies will be looking for skilled tech employees to guarantee the company stays ahead of the competition. Some of the new financial services jobs that will become essential in the financial industry in the future include FinTech jobs headhunter liaison, financial engineer, sustainable wealth manager, crypto forecaster, trust officer, and cybersecurity liaison officer.
Changing Customer Demographics
As millennials acquire greater purchasing power, they will disrupt the traditional way of doing business for most companies in the financial sector. Banking and insurance services will go through significant disruptions as this critical group continues to accumulate wealth. Changing customer demographics will also influence how companies recruit. Most recruiting companies will be doing diversity recruitment focused on netting multi-talented candidates, such as those with bilingual skills. There will also be new positions such as virtual bank tellers, customer experience designers, or digital product managers. If you are searching for a job in the financial sector, you need to acquire extra skills to give you a competitive edge over other candidates. 
To be relevant to the new openings, you should consider upscaling your skills through training. You can enroll in an IT course or learn a foreign language that makes you a multilingual speaker.
Players in the financial services industry are seeking ways to digitize their operations. This helps them offer customers a better experience and drive efficiency and growth. More companies are deploying automation, AI technology, banking systems integration, and big data analytics to streamline their operations. This move has resulted in the automation of several financial administrative tasks. For example, 75% of Americans are now banking conveniently using mobile apps. 
Although any digital transformation cannot be successful if the company's workforce is not involved, as a candidate, you need to acquire new skills that are relevant to new openings. Financial service recruiters are now focusing on filling higher value and more strategic roles within their organizations.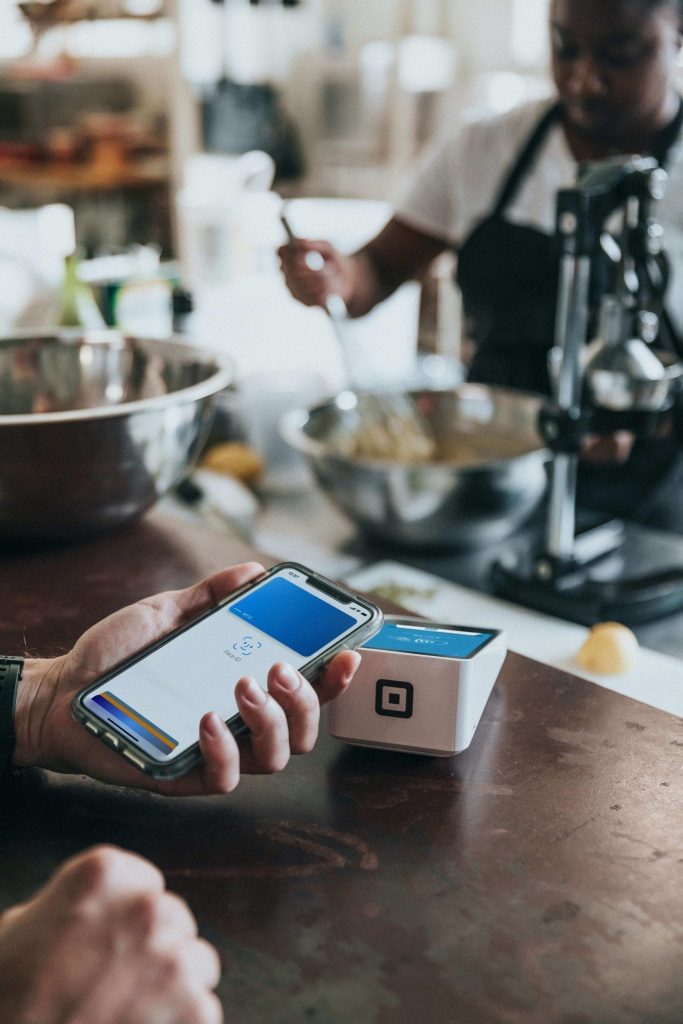 Most companies will be looking to fill highly technical positions such as data scientists and data engineers. The search for highly talented candidates with a unique blend of analytical skills and business acumen will also be intense. As a new hire, you need to position yourself as the ideal candidate with the ability to leverage new AI-driven platforms to improve business efficiency and drive growth.
The Cybersecurity Talent Gap
With the adoption of new technological systems in the financial sector, there is a real threat of security breaches. FinTech organizations are investing a lot of resources to make sure this doesn't happen. A recent survey revealed that a significant number of respondents would stop engaging with a brand should it experience a breach. Financial services and insurance companies are entrusted with important customer details, and when a cyber-attack happens, the company doesn't only risk its profits but also its credibility. To deal with cyber-attacks, most companies will go to any length to recruit exceptional and talented candidates to fill cybersecurity positions. However, there is a big problem: recruiters cannot find the right talent to fill the gaps. Experts estimate that there will be more close to 3.5 million unfulfilled cybersecurity positions across the globe by the year 2021. If you are eyeing a job in the financial industry, maybe it is time you focus on cybersecurity positions.
As the financial services industry goes through innovation, recruiters are also reshaping their hiring process to suit the modern candidate. If you are a talented candidate looking for a job in the financial sector, it is time to discard the old ways for modern ones. One of the modern recruitment methods is AI-enabled interviewing technology. Hard to believe a machine can interview you, right? Well, the talent matching software can help you land your dream job. AI recruitment integrates life with on-demand interviews, unbiased candidate reviews, and industry assessment. It offers innovative solutions that help companies overcome common recruiting and hiring challenges. As a candidate looking for a job in the financial sector, identify the ideal companies you would love to work for and add your CV to their ATS. In a nutshell, using AI technology can help you find an ideal job that matches your skillset.
Top Jobs in Business and Financial Services Sector in 2020
The FinTech industry offers inspiring opportunities for the right candidates interested in the field. If you have the requisite talent and skills, you can fill up any of the following positions in 2020:
Investment bankers

Information technology auditors

Compliance analysts

Cost estimators

Financial advisors

Insurance advisors

Financial analyst hedge fund managers

Accountants

Financial software developer

Private equity associates

Chief financial officers

Chief compliance officers

Cybersecurity experts
Akin to other industries, AI and machine learning are causing disruptions in the financial service sector. As these technologies develop, some jobs will become obsolete, while new positions will be created. If you are looking for an opportunity or are an existing employee in the financial sector, there is an urgent need to reskill or upskill to fit into the emerging opportunities.
You can read more about career development at lensa.com/insights. If you are currently looking for a job in the financial sector, you can benefit from our highly advanced software that uses sophisticated AI-based machine learning to pair you up with the most relevant job openings and help you find a job where you excel. 
Happy job search!