The Great Resignation: Why You Shouldn't Quit Your Job
Don't feel like reading? Listen here!
People are quitting their jobs at a record pace. So fast that economists have named this mass workplace exodus the "Great Resignation." Just how many workers are quitting their jobs?
The data provided by the World Economic Forum is staggering (December 2021 data referenced):
A record 4.4 million Americans left their jobs in September 2021, accelerating a trend that has become known as the Great Resignation.

For six straight months, the number of Americans quitting has now exceeded pre-pandemic highs.

Employers, especially in low-wage sectors, are struggling to fill open positions.

One major driver appears to be that many workers are no longer willing to put up with the working conditions and pay accepted before the pandemic.
The Fortune article Quitting has become contagious stated that the TikTok landing page for the hashtag #iquitmyjob, has over 45 million views, calling the mood "triumphant."
While the Great Resignation is making headlines, millions of workers are staying at their current employer. They are content, or at least satisfied enough to stay with their current employer. Job seekers should ask themselves if they look beyond the constant media reports and past the influence of social media, do they truly understand what they are getting themselves into when or if they quit their current job? Do they understand the short and long-term consequences of joining the Great Resignation?
The Great Resignation: Why You Need a Plan
In the tech industry, many employees are quitting because of the pandemic-induced feeling of restlessness and grasping for certainty, says Stacy Epstein, CMO of Freshworks, a SaaS solutions provider. 
"The pandemic has provided some level of these feelings for all of us, but that's not always because of an employer," says Epstein.
"Plus, grasping for certainty while starting a new job can be a little counterintuitive — there's always going to be surprises at a new job, like managerial styles and ways of communicating. It's worth checking with management to see if there are job postings in a different department that can be of interest and letting them know what challenges and struggles have developed — before filing for resignation."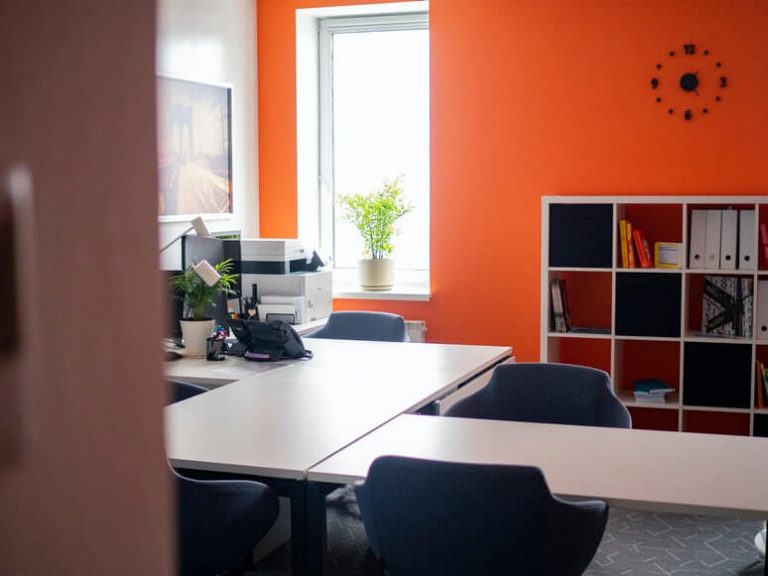 If you are going to resign, you should have a plan, says Ken Coleman, host of The Ken Coleman Show, a nationally syndicated, caller-driven show that helps listeners who are searching for something more out of their career. He advises if you don't have a plan or really know what you want to do, you shouldn't resign.
"Leaving for just a paycheck will put you right back into disengaged uncertainty or comfortable complacency after the high of the bigger paycheck wears off," says Coleman. "Stay where you are while you get clear on what you want to do and why you want to do it."
Why You Should Stay at Your Current Employer
There are clear reasons why someone should leave an employer — and those reasons are likely different for every individual — but there are also several reasons why employees should stay at their current job. 
These reasons include, according to Coleman:
If you need experience, stay in your role and get qualified for the job you ultimately want.

If your current job gives you the right ladder to advance, be patient and put in the work that will help you climb.
If you can't afford the move financially, stay put. "Don't put yourself behind the financial eight ball for the sake of a career move," says Coleman. "If the opportunity isn't the right pay for your current financial situation, then it's not the right opportunity."
If you're not clear where you want to go, don't make the career move. You need clarity on who you are, the contribution you want to make, and why you want to make an impact. Knowing these will help you get clear about where you want to go. The wise move is not to make a premature career move.
The Great Resignation: What You Could Be Giving Up If You Do Quit
Elisabeth Duncan, vice president of human resources for Evive, a leader in digital engagement and communication technology for HR teams and benefits, provides these five reasons why employees should stay at their job and not join the Great Resignation: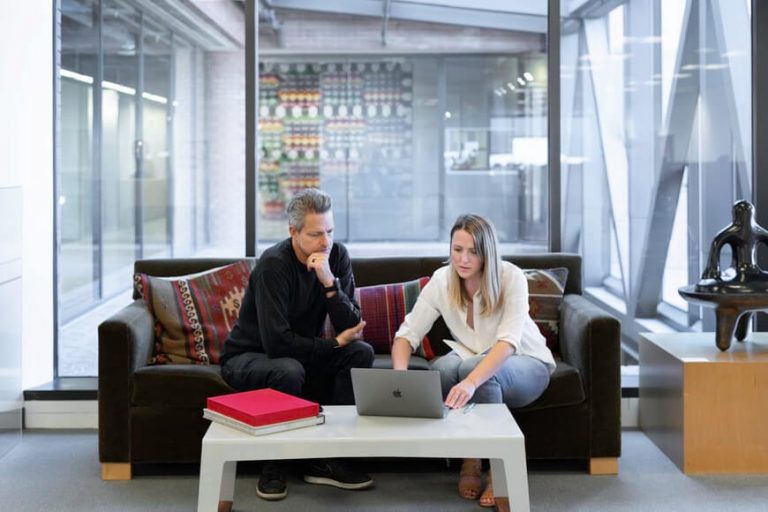 Workplace culture: A positive workplace culture makes employees feel appreciated and valued. An empathetic culture makes employees feel supported and encouraged. "If you're working for an organization that prioritizes employee wellness, diversity, equity, and inclusion, is open to hearing and implementing ideas from staff and lives up to their core values, you're working in an employee-centric workplace where employees come first," says Duncan.
Benefits utilization: With four generations in the workplace, benefits are changing and now more customized to employees of different ages. Employees who have the right mix of financial, healthcare, and well-being benefits offset out-of-pocket expenses and ensure employees and their covered family members get the care they need. "If your total rewards package is attractive, you may not want to jump ship," says Duncan.
Personalization: Customers value personalization, so why not our employees, who are the backbone of any business? Personalization improves productivity and builds trust, and employers gain better alignment to organizational goals and objectives. Employers who leverage communications technology platforms and data analytics to personalize the employee journey from onboarding through offboarding have the advantage against the competition.
Fostering a culture of learning: "Employers that prioritize learning and development and invest in mentoring future leaders help employees grow and develop," says Duncan. In addition, with such diverse populations in the workplace, organizations that create mentorship programs and networking opportunities to appreciate, learn, and share wisdom across generations and develop mutual respect for employees across age groups improve employee engagement and retain and attract top performers.
Work-life balance: People want more life balance. Companies are learning to provide more flexibility than ever in today's workplace, such as a four-day workweek or allowing employees to set their own hours based on their optimal productivity level. Others just need to work around life's obligations, whether caring for an elderly parent or sick child. "Organizations that provide workers with work-life balance enhance the employee experience and develop a happier, healthier workforce that wants to stay," says Duncan.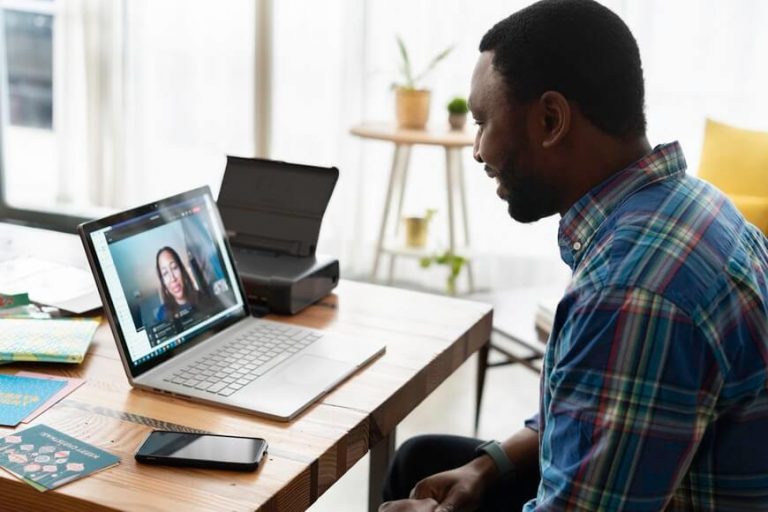 Are you known and liked?
"No matter what you do, you probably already are someone at your workplace," says Eikenberg.
"People know you. In many cases, they love you and think very highly of you. There are few more powerful things than the basic human desire of feeling connected, feeling known, and feeling heard. Don't discount the importance of working somewhere you have a track record, a reputation, or a brand. Don't undervalue the importance of what you've already created, right where you are. The relationships you've grown and the reputation you've earned are worth measuring as you think about change."
Are there more important things to focus on?
It's also important to look at how focusing energy somewhere else in your life can provide the change you need. It may not be the job, career, or workplace that needs a refresh, but something in your personal life, and you just may not know it.
"As humans, we have a limit to how many things we can focus on at once and not break," says Eikenberg. "Don't kid yourself. You're not a computer, and adding a new chip to your brain so you can process more data isn't possible. Can you really make this job move with confidence? Are there more important things you should be focusing on right now like a close relationship you need to repair, getting healthier, caring for an ill family member, or serving your local community?"
Eikenberg continued: "While your work is important to you, you likely have other important things, too. When you really can't make the mental room for change, you know it's probably not the time to pile on a job change onto the stack."
Can you make a move internally?
Both Eikenberg and Coleman recommend looking internally with your current employer for that change — before resigning or quitting.
"It's never too late in your current job to pitch a new project or role, or even to have a tough conversation to ask for what you need," says Eikenberg. "Remember, you control three things. Everything you say, everything you do, and everything you think."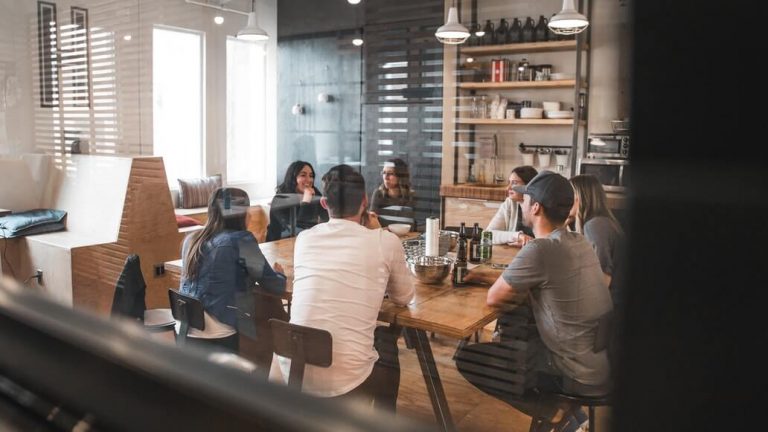 Joining the Great Resignation has a risk, adds Coleman. Do you really know if the next employer will truly offer that work/life balance you covet? Will health care coverage be better or worse? What will your co-workers and new workplace culture be like? In addition, you could slow your career growth by leaving your current role and taking a job that doesn't help you move you up the ladder or provide growth opportunities. 
Do you need a change or a challenge? 
Ask yourself, Coleman says, if you need to change where you work, or do you need a challenge where you work? 
"Sometimes we're in a really good place, and we're just bored," says Coleman. "We've accomplished so much, and we need something new to challenge us. Before you make a career change, see if there's a new challenge where you already are."
Should You Join the Great Resignation? Take the Quiz
If you're thinking about quitting your job or aren't sure it's the right move for you, take Coleman's Should I Quit My Job quiz. 
"This will help you determine if you should hold tight where you are or make the move," says Coleman. 
While resigning from your job for a new one may provide opportunities, joining the Great Resignation is not without its drawbacks. Take your time to consider if it truly is the right move for you.