Healthcare has long been considered one of America's most stable job markets. As an essential industry, it is ripe with opportunities for people who want to make a difference.
However, there are several ongoing trends affecting the provision of healthcare in the United States. As the industry works to meet these shifts, healthcare employment remains at an all-time high.
In fact, healthcare-related jobs are projected to grow 16 percent by 2030. This is much faster than in other fields. And the rise in healthcare jobs? It means higher demand for healthcare personnel.
Keep reading for a look at the top three healthcare employment trends shaping 2022 and beyond.
1. Technological Advancements
With continuous improvements in healthcare technology, more innovative products and devices become available every day. And this new tech gear is already well underway in disrupting the industry.
For instance, developments in robotics have changed the way doctors perform many types of surgeries. Healthcare tech jobs — for example, those of radiology and MRI technologists — are on the rise. Even HR jobs have been impacted by tech-based recruiting and leadership development.
Want a successful career in healthcare? Gain proficiency in the latest technology. Current healthcare providers must adapt — or risk falling behind. Even tech-savvy doctors are concerned that technology could replace them. Though this remains very unlikely, we break down a few growing tech trends below.
The healthcare industry has always revolved around patients. But precision medicine — also called personalized medicine — ditches the "one size fits all" approach to treatment. It takes personalized care to another level by accounting for individual differences in genetics, lifestyle, and environment. 
And technology has played an important role in the evolution of precision medicine. For example, mobile apps and wearable devices make it easy to detect changes in our own health. Other new technologies have improved the speed of data processing and gene sequencing.
Medical professionals can no longer ignore the trend toward personalized healthcare. It has become a priority for hiring managers, too. After all, it can lead to greater patient engagement and satisfaction. It also helps physicians to predict the right therapy for their patients. 
Telehealth, or the virtual delivery of health care via phone or video, exploded during the Covid-19 pandemic. And this trend doesn't look to be slowing down any time soon. At present, 76 percent of hospitals use telemedicine platforms to provide care from a distance.
Telehealth comes with several benefits. First, it can lower visit costs while improving efficiency. It can also increase access to quality care, especially for patients in rural or remote areas. Finally, it expands the reach of mental and behavioral health services to more people who need them. Make sure your telehealth solution complies with HL7 FHIR and that you are using an FHIR server like Kodjin.
Wearable devices are growing in popularity and becoming more affordable — especially in the healthcare arena. In fact, recent research showed a 32 percent increase in global "wearables" shipments from 2020 to 2021.
Consumers can already use wearable devices to track their sleep, blood pressure, blood sugar, oxygen, and heart rate, among other things. Wearables are also gaining favor among healthcare providers. They offer an easy way to monitor and trend patient symptoms. Additionally, they can be helpful in managing conditions ranging from arrhythmias to diabetes and insomnia.
The American population is aging. Indeed, the number of seniors in the US has grown to nearly 60 million. As more baby boomers approach retirement age, healthcare providers must overcome various hurdles.
For instance, today's seniors are less healthy and more stressed than in decades past. They also have poorer insurance coverage. As a result, more boomers are seeking specialty care than ever before. To complicate matters further, the hospitals caring for this aging population are grappling with an aging workforce of their own.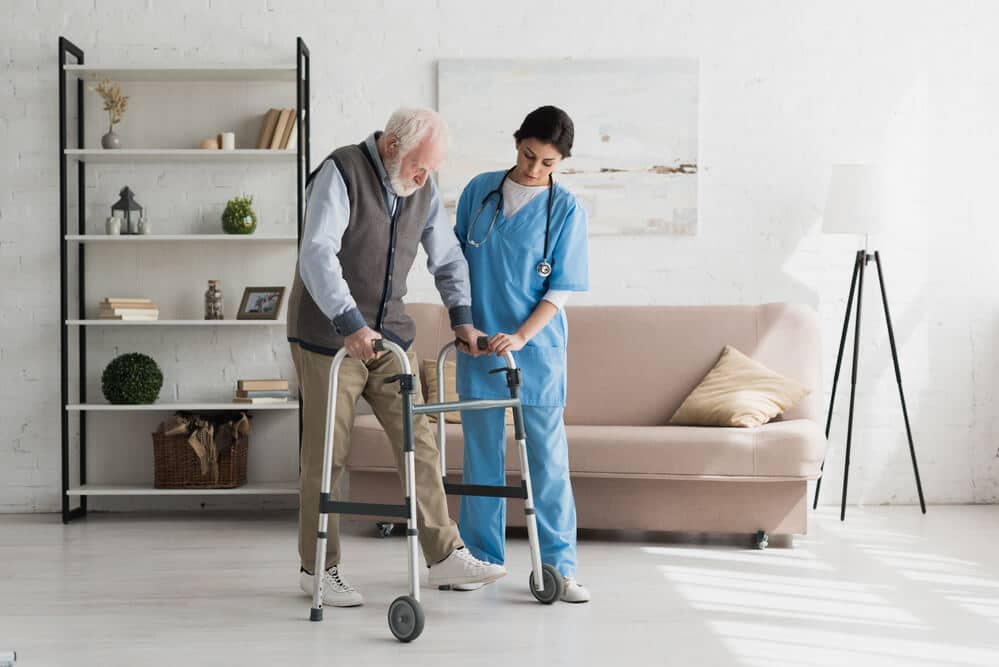 The health of the baby boomer generation has vast implications and requires a multi-pronged response. First, employers are encouraging boomers to use a primary care physician for essential health needs. Additionally, hospitals are advising seniors to be more proactive in communicating with providers. They are also placing greater emphasis on care management to ensure proper staffing. Finally, hospitals are looking to grow their numbers of home-care specialists trained in elder care.
Millennials now make up America's largest generation — and they use the healthcare system differently. For example, they are independent thinkers with vastly different views on health. They prioritize convenience, speed, and cost of treatment. They have also grown accustomed to mobile workflows, video conferencing, and telehealth.
Because millennials are more likely to research health information online, they are often better informed about their medical issues than prior generations. They are also more discerning customers who look at online reviews before selecting a physician. 
If hospitals want to keep up, they must offer increasingly efficient, affordable, and flexible service options.
3. Changing Staffing Needs
In recent years, many healthcare facilities have experienced changes in their staffing needs. Sometimes, these changes are structural in nature. For example, nurse practitioners and physician assistants now provide a bulk of the primary and urgent care at hospitals and clinics. Physicians, by contrast, often provide more acute and specialized care.
At other times, staffing changes are due to fluctuating healthcare needs. For example, a rise in new technologies has led to higher demand for healthcare IT professionals. And due to global increases in stress, many facilities now face a greater need for mental and behavioral health professionals. 
Healthcare Employment Trends: The Pandemic Effect
The Covid-19 pandemic has also affected healthcare staffing in multiple ways. For instance, telehealth usage has surged since 2020 and doesn't appear to be slowing down. As a result, primary care physicians have seen a dramatic drop in face-to-face office visits. This has led to an increased need for remote providers, as well as home health professionals who can carry out prescribed treatments.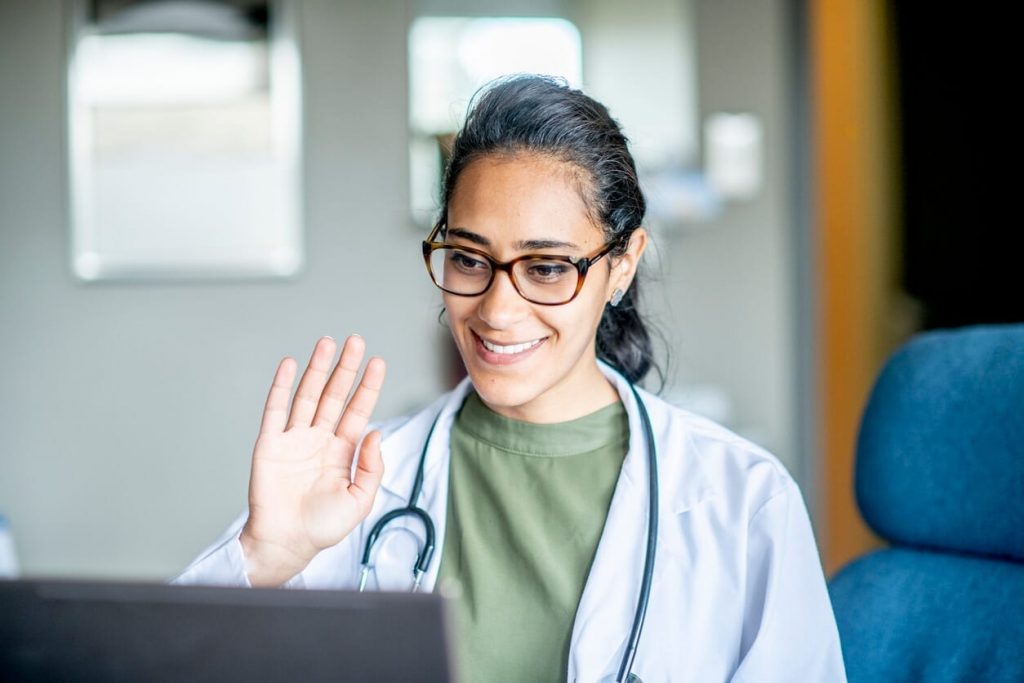 As another example, let's not forget about the burnout experienced by healthcare providers during the pandemic. That burnout led nurses to leave their staff jobs in droves, often for higher-paying travel nurse jobs. The resulting nursing shortages have led hospitals to reevaluate their staffing models — and reconsider how they hire and compensate nurses. 
We hope you've learned a few things about the current evolution in healthcare employment. Tremendous change and disruption have already occurred, and this is only the beginning. New technology and growth will continue to challenge norms and improve patient care in 2022 and beyond. 
Are you interested in a healthcare career? Find your dream job with Lensa today.