The 5 Highest Paying Customer Service Jobs
Don't feel like reading? Listen here!
Not all customer service jobs are created equal. And when it comes to how much you can expect to make, there are several variables we need to consider—location, years of prior experience in the field, bonuses, and commissions. However, for this list, we have examined the aggregate data and are stepping back to get a big-picture view of how much a customer service representative makes, as well as other customer service jobs.
#1 – Customer Service Associate
Words matter. And when it comes to job titles, the words used can often give us a better idea of how much we can expect to make. 
While a customer service associate does more or less the same as what a customer service representative does, the data suggests that job titles that feature the word "associate" tend to pay between 10% to 20% more than those that feature the word "representative".
Average Hourly Wage
Before bonuses and commissions, the typical customer service associate can expect to earn around $19 an hour. This is higher than similar jobs with slight changes to the title.
Customer Service Professional

– $14

Customer Service Representative

– $17

Customer Service Advisor

– $18

Customer Service Associate

– $19
#2 – Member Services Representative
When it comes to determining which customer service jobs pay better than others, often it's not what you do but who you do it for. Many customer service jobs involve greeting customers at the place of business, welcoming them, informing them, or persuading them to make or upgrade a purchase. However, companies operating on a membership basis—insurance companies, fitness clubs, resorts, etc.—tend to pay significantly better than traditional companies.
Average Hourly Wage
The average hourly wage for a member services representative is somewhat misleading. It comes out to between $14 and $15, but the large commissions and bonuses tip the scales in favor of being a member services representative. Depending on the company and on the employee's performance, the hourly wage could represent only 50% to 70% of the total take-home pay.
#3 – Technical Support Agent or Help Desk Analyst
Popular with software companies or other consumer electronics companies, technical support agents often work in call centers or remotely. These agents assist customers who are experiencing any number of technical problems with the software, hardware, or devices they are trying to use.
In most cases, being a technical support agent requires a certain amount of computer and technical skills. However, most companies also provide training for their specific products and services.
Average Hourly Wage
The pay rate for a technical support agent can vary anywhere between $15 and $20 an hour. However, it is worth noting that most technical support positions do not offer commissions like what you may find in similar non-technical environments.
#4 – Service Advisor
Generally speaking, the more specific technical knowledge the job requires, the higher the pay the employer will propose. This adage holds true for the job of service advisor. A service advisor typically works for a car dealership and acts as the liaison between the customer and the mechanics. In addition to excellent customer service skills, the service advisor must have extensive knowledge of automobiles.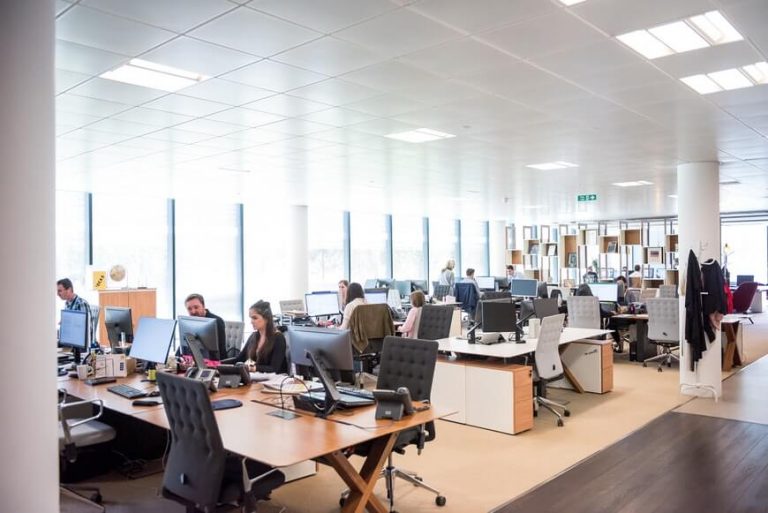 They are tasked with listening to the customers' problems and expediting the work to the appropriate service personnel. Additionally, a service advisor needs to be well organized as they must follow up on repairs and maintain customer records.
Typical Yearly Salary
The starting salary for a service advisor typically ranges from $44,000 to $48,000.
#5 – Client Relations Representative
A client relations representative typically works for service-based companies—financial brokers, IT solutions providers, telecom providers, etc. The client relations representative is responsible for maintaining customer loyalty and ensuring that the client is kept up-to-date on developments in services and products. 
Unlike a customer service representative, a client relations representative generally takes a proactive approach to customer satisfaction. This means reaching out to the client with information on new products or updates and requesting feedback on customer satisfaction. There is a sales component to this position that is not as stark as in other customer service positions.
Typical Yearly Salary
The starting base salary for a client relations representative typically ranges from $40,000 to $45,000. However, it's worth bearing in mind that more often than not, this position comes with opportunities to increase the base salary with commissions and bonuses. Depending on the employee's performance, this base salary should not represent more than 85% of the total take-home pay. In many instances, it is closer to 60% to 70%.
In a Nutshell
When it comes to assessing the salary of customer service jobs, there are a few factors to keep in mind:
The more technical skills and knowledge required, the higher the salary.

More experience equals more pay.

Service-based companies with a membership-focused customer base likely pay better than traditional companies.

Typically, job titles that contain words such as "associate" or "advisor" pay better than job titles that feature words such as "representative" or "agent".