Not Sure How To Address a Cover Letter? Help Is on the Way!
You saw a perfect job opening, and the ad asks for a cover letter. You open a new Word document, and it strikes you—you're not sure how to address a cover letter.
All sorts of questions might be swarming in your mind. How do you start a cover letter? Who do you address it to? What if there isn't a name in the job posting? Should you look for it? What if there is, and it's a woman? Is it a Mrs or Ms? Or a Miss?
You haven't even begun writing, and you've already run into trouble. It's all going to be fine once you get a few tips. In this article, you will find answers to your cover letter dilemmas.
Why Is a Cover Letter Important?
A cover letter is a document you send with your resume when you want to apply for a job. You need a cover letter because it is a way to present yourself as an excellent candidate to a potential employer. You do that by:
Expressing enthusiasm for the role
Explaining how your skills, qualifications, and experience are relevant for the position
Highlighting the contribution that you can add to the company
A cover letter is necessary because it can give you an advantage over the candidates who don't submit one. 
Since most recruiters prefer to receive cover letters, and many will base their decisions upon them, you have to make your cover letter stand out. And it has to stand out from the very first lines. 
Who To Address a Cover Letter To
If you want the recruiter to read your cover letter, you have to make a good first impression right off the bat.
Ideally, you will address your cover letter to the recruiter or the hiring manager. That will instantly make a positive impression on them, and they will read the letter with more enthusiasm and engagement.
If the ad specifies their name, your job is much easier. If it doesn't, you can try to find their name by browsing through the company's website or social media accounts, or you'll need to work with what you've got and keep the greeting generic and impersonal.
You can find suitable cover letter salutations for each scenario—we will go over what is appropriate and what you should avoid in the following situations:
You know the recruiter's name
You know the recruiter's first name
The recruiter has an academic title
You don't know the recruiter's first or last name
You're sending an email as a cover letter, not attaching a separate document
Addressing a Cover Letter When You Know the Recruiter's Name
Knowing the recruiter's or the hiring manager's name allows you to establish a personal connection with them.
You know their name but are not certain about their gender? There is a way out—use Dear and their full name. This is a very safe option.
If you are confident about the gender and want to use a title, stick to Mr. and Ms. (and don't forget the period). Ms. is a female equivalent for Mr, and it doesn't require you to guess whether the person is married or not. The only time when Mrs. or Miss is acceptable is if you are familiar with the hiring manager's marital status. After the adequate title, use only the person's last name.
Here is an overview of acceptable and unacceptable greetings:
Appropriate
Inappropriate
Dear Angela Davies
Dear Taylor Miller (gender unclear)
Dear Ms. Alistaire
Dear Mr. Grinder
Dear Allison (first name basis is fine in some instances)
Hi John
Hello Jessica
Hey Davy
Hello my friend
Addressing a Cover Letter Using the recruiter's First Name
Source: Anna Tarazevich
Addressing the recruiter or hiring manager by their first name is more than welcome if you determine that the company culture allows it. You can deduce a lot from the job description and the tone the company uses. If the tone is casual, open, and friendly, go for it!
If you address the recruiter by their first name, you can establish an even closer relationship with them. A sequence of activities get triggered in a person's brain the moment someone uses their name.
Since you are addressing them directly, your letter feels more personal and it leaves a sense of familiarity. You also leave the impression that you are a meticulous, reliable, and trustworthy candidate.
The science is there, but it won't work if you're applying with a conservative company. In that case, the suitable cover letter greeting is the formal one, and you should address the recruiter using their last rname.
Addressing a Cover Letter When the Hiring Manager Has an Academic Title
At times, it's appropriate to use a cover letter salutation containing a title other than Mr. or Ms. For example, if your point of contact holds a Ph.D, it is more respectful to address them with Dr. and their last name.
Other than the doctoral degree, hiring managers can also hold these titles:
Professor—Prof. Jordan
Sergeant—Sgt. Dawson
Reverend—Rev. Garrison
Addressing a Cover Letter Without Knowing the Recruiter's Name
If you don't know the hiring manager's name, there is a selection of generic cover letter salutations you can use, such as To whom it may concern or Dear Hiring Manager. If you are addressing a cover letter to a recruiter, you can use Dear Recruiter.
You can also be a bit more specific. Look at the job description carefully and determine to which department the position you are applying for belongs. Then, figure out who you would likely be reporting to. You can go with something like this:
Dear Customer Service Manager
Dear Finance Department
Dear [Company Name] Recruiter
Dear Head of Marketing
To the Marketing Director
To the Marketing Department Head
By selecting an adequate salutation, you show that you have read the job description carefully and chosen the most suitable option for the specific role or company.
Addressing an Email Cover Letter
Source: RODNAE Productions
There are two ways to send your cover letter:
Send it as an attachment—You will write a short message in the body of the email explaining why you are writing, but your resume and cover letter will be separate documents attached to the email
Type it in the body of an email—This approach allows you to create a shorter cover letter, which you can type directly in the body of the email instead of attaching a separate file
The rules for addressing the recipient are the same—stick to the first or last name basis, depending on the culture of the hiring company, or go for a generic greeting that covers all your bases.
Whatever option you choose, you must include the subject line. That's the first thing the recruiter will see. They also sort emails according to the roles people apply for, so if you leave the subject line blank, the hiring manager is likely to miss it.
Here is an example:
Subject line: Job Application for Project Manager
What Not To Do When Addressing a Cover Letter
The greeting will neither make nor break your cover letter, but it does set the tone for the rest of the letter.
Traditional companies whose department heads are experienced seniors in their respective industries will respond better to formal and conservative greetings, such as Dear Mr. Smith and To Whom It May Concern. Do avoid first-name greetings unless you're absolutely sure that the organization's culture is modern, youthful, and informal.
Whatever the organization's culture is, don't try to be cheeky. If you try to shock the recruiter, they won't be impressed, so steer clear of overly confident phrases such as To my future boss.
You don't need to bang your head against the wall to find the best and most inventive salutation, but do follow some general guidelines, and you'll do just fine.
How To Find Out Who To Address a Cover Letter To
Source: Christina Morillo
When you don't know the hiring manager's name, do some research to try and find out what it is. Addressing a cover letter to a particular person does have some advantages—it's more personal and shows you are applying to that specific company. It also demonstrates your initiative to try and learn more about the organization.
Before you start looking for the name, go back to the job ad. You'll often find an email address of the hiring manager at the end. Professional email addresses typically contain the person's name and the company name, so you can build from there.
If that's not the case, don't throw in the towel just yet. You can expand your search to the company website. If you have no luck there, move on to professional networking sites—LinkedIn is an excellent place to find people who work for a particular company. Targeted Google search is also an option.
If you can't find anything, contacting the company is an option, but it's ill-advised. Companies don't want to be bothered that way—they receive a lot of emails every day, so instead of reaching out, use a generic greeting and move on to writing the next section of your cover letter.
You Have the Right Cover Letter Greeting—Now What?
Source: Startup Stock Photos
Writing a cover letter is not an easy task. Don't assume that you can find a cover letter template, change a few crucial details, and call it a day. Generic cover letters are good to get you started, especially if you have little experience and need help with the outline and structure, but you must update them with each job application. 
Try to find a good cover letter outline online so that you don't leave out any of the cover letter parts. The structure of this document is rather straightforward—it begins with a header that normally includes:
Your name
Cell phone number
Email address
Date
Company name
Company address
Then comes the greeting. Once you have chosen the best salutation, add a comma, go to the next line (don't forget the spacing), and begin writing the body of your cover letter. Add the skills and qualifications you want to emphasize in the body before you sign off your cover letter. 
The table below will show you a good way to organize the body of your cover letter and what each paragraph should contain:
Sections of a Cover Letter
What To Include
Opening paragraph
Reasons for writing
Where you have seen the add
Why you are a good candidate
What attracted you to the role
Main paragraphs
Relevant skills, experience, and knowledge
Ways you can contribute to the company
Notable projects and accomplishments
Closing paragraph
Summary of why you are a perfect candidate
A call to action, usually expressing hope to be invited to interview for the role
After the closing paragraph, add a complimentary closing (Sincerely is the most universal way to go) and sign your full name.
Whether you are applying for an entry-level position or a managerial one, your cover letter will follow the same outline. Remember to write your letter specifically for the role you are applying for by mentioning the company name, specifying the exact role title, and emphasizing the skills that suit the position. 
How To Optimize Your Cover Letter To Help It Pass the ATS Screening
To make the hiring process more efficient, many companies use an applicant tracking system (ATS) to filter applicants. You may be the perfect candidate, but if your cover letter doesn't pass the ATS screening, nobody will see it.
It means you have to optimize your letter so that the HR bots recognize it as relevant and pass it on to the recruiters and hiring managers for review.
Writing a Cover Letter for the ATS
When it comes to cover letters, simpler is always better. You may like elaborate designs with different shapes, colors, and images, but such creative cover letters rarely make it past an ATS—the software can't read them.
If you want to make your letter easier for an ATS to scan, you should stay away from tables, charts, and graphs because the software can't read those either.
What you should do is use keywords throughout your cover letter. An ATS will recognize particular words and phrases (usually the ones that appear in the job ad and the job description) and determine whether your application is a good fit for the role.
Pay special attention to the required skills and qualifications, and make sure you use those phrases in your letter.
Writing a Cover Letter for the Hiring Manager
Once your letter gets past an ATS, it will reach the hiring manager. It will likely be among hundreds of other applications, so you have to make it easy for the manager to recognize you as a great candidate.
You can do that by making the most important parts of your cover letter visible. Here are some formatting guidelines to follow:
Bold the most important information—this includes the job title, company name, relevant skills, qualifications, and most notable accomplishments
Use bullet lists—emphasize the projects you worked on, the relevant skills, and your professional achievements and certifications
Don't experiment with fonts—Arial or Times New Roman are among the easiest fonts to read
Add line spacing between paragraphs—white space makes the text easier to read
Avoid blocks of text—smaller paragraphs and short sentences are easier to read
Keep your cover letter short—everything should fit on a single page
All of this will make your letter easily skimmable, which will allow the hiring manager to spot your best qualities instantly. They will appreciate your effort not to waste their time, which will increase your odds of being invited for an interview.
Masterful Cover Letter Done! Now What!?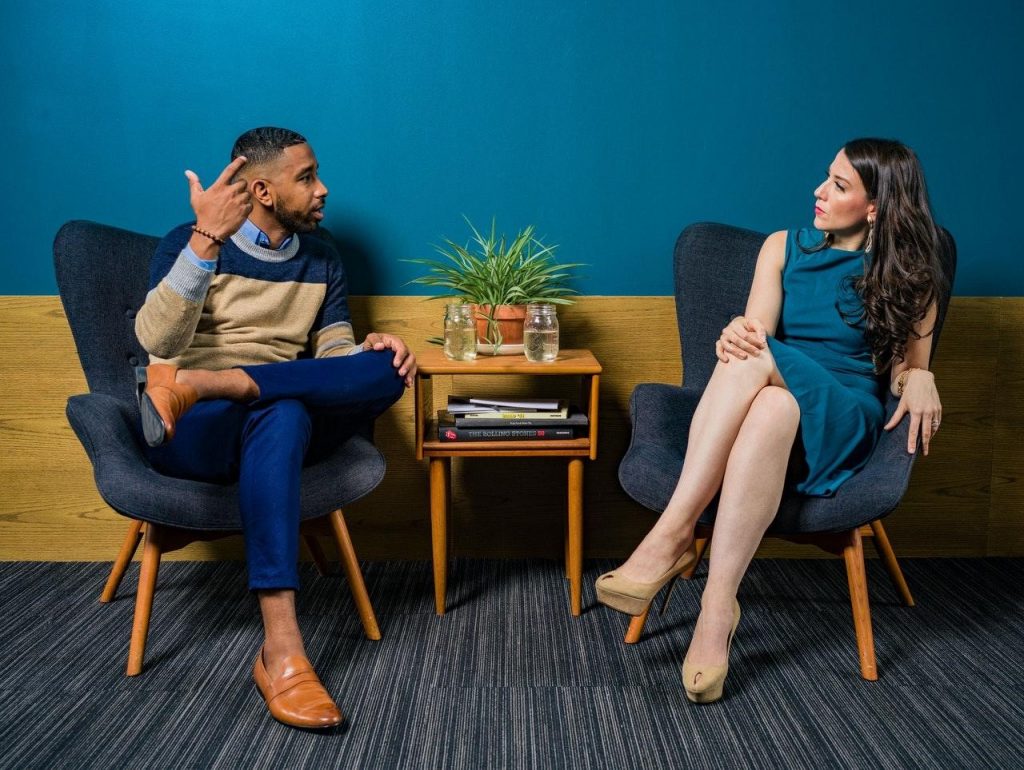 Source: Jopwell
According to the U.S Bureau of Labor Statistics, the current unemployment rate is at 6%—a considerable improvement compared to the 15% from 2020.
But looking for a job has never been an easy feat. You have to apply for many positions before someone finally invites you for an interview. You will compete with 30% of other job seekers who are actively looking for employment. The entire process can last for weeks if you are lucky and months or even longer if you're not.
You can continue your search the same way as you always have, or you can try a better way to look for a job—Lensa.
Lensa is a job board aggregator that can significantly increase your chances of finding the ad for a job that is a perfect fit for your skill set and personality. By providing you with an assortment of job openings that are tailored to you, we eliminate the need to use several different job boards simultaneously in search of a perfect position, saving you both time and effort in the process.
Using a state-of-the-art AI matching algorithm, Lensa helps you find a job that checks all your boxes:
Preferred salary
Suitable location
Workstyle preferences
That's only the beginning. Once you register with Lensa, you will be able to:
Play the Workstyle Game and learn more about your professional strengths
Find the company that's the best culture fit for you
Choose your job based on your personality
Filter out remote positions
How To Register for Lensa
All you need to sign up with Lensa is your email address and a minute of your time. Visit our website and complete these simple steps:
Fill in the desired job title and preferred location
Click on the Search button
Type in your email address
Click on the Submit button
You're good to go—your job hunt can begin immediately. You can also choose to customize your profile to get the most out of what Lensa has to offer.
Here are some of the actions you can take:
Add your phone number to start receiving notifications with personalized job suggestions
Specify desired salary and other demographic data, such as your education, experience, etc., to get tailored job recommendations
Upload your resume to unlock our Company Reviews and Matching Companies features
Once you register an account, Lensa will start sending you job suggestions whenever there is an opening you might be interested in.
Featured image: Andrea Piacquadio