Being an astronaut might sound like a grandiose career plan, but it's more than possible in the times we live. Nowadays, NASA is thriving again with numerous space programs already underway and more to come in exploring the solar system. Private space enterprises (like SpaceX) also intend to take humans into space soon.
Your career aspirations toward being an astronaut don't have to be outlandish anymore. As NASA's website points out, everyone is eligible to become an astronaut, with women taking a major role now.
Keep reading to learn how your career path toward an astronaut position can come true.
Astronauts are Still Making History
After NASA recently landed the Mars Perseverance rover on Mars, plans are now underway to eventually landing humans on the red planet. Perhaps you'll be one of those first astronauts seeking a space career soon.
It just goes to show how much history is still being made (and yet to be written) within the astronaut profession. The previous history of NASA was all about hiring military astronauts to take on many of the most famous missions in history. We all know many of the astronauts who went to the moon had strong military backgrounds.
In recent years, 219 out of 330 current astronauts had initial military training. This should give you some consideration about joining the military first to kick off your astronaut aspirations. Working for the United States Air Force is a good training ground for eventually flying spacecraft.
Also, think about how many women became astronauts in recent decades. With International Women's Day occurring in March 2021, it's worth noting how many women currently work as astronauts. According to NASA, 65 women have already flown into space. The first all-women spacewalk occurred in October 2019 (followed by two more) with Jessica Meir and Christina Koch.
Do You Have What it Takes to Become One?
Becoming an astronaut is no easy path. Training is extensive, and it might take years before you become accepted to fly a space mission. NASA provides everything you need to know to become an astronaut, from education to the training point:
You need to be an American citizen
You'll need to go to college and obtain a master's degree in a STEM field (science, technology, engineering, or mathematics)
Two years of experience working in a STEM field
One-thousand hours of pilot-in-command time on a jet aircraft
NASA also has a long-duration flight astronaut physical you need to pass before you can work for them.
Two years of work toward a doctoral program can sometimes substitute for a master's degree. Completion of a nationally recognized test pilot school program is also required.
Further Qualifications You Need
As you can see, the amount of education you need to become an astronaut is massive, requiring smart decisions early in life. Still, NASA looks at other qualifications to help determine your eligibility.
They mention they also look at the personal traits of the person before hiring them in their space programs. If you have great leadership skills, aptitude toward teamwork, plus excel in communications, you increase your chances of being hired.
Out of multiple thousands of applications (18,300 according to NASA's most recent figures), only a small group go on the finalist list. Those selected are interviewed by the team at NASA's Johnson Space Center in Houston, Texas. Out of that group, another half are invited back for a second interview.
This final group determines who becomes picked to become official astronauts who fly into space. When you make it this far, you still have two years of training ahead of you at Johnson Space Center to learn basic skills, like spacewalking as starters.
All of this is quite different from working in quarantine, despite us recently using an analogy of The Martian from the movie of the same name.
What is the Age Limit for NASA?
Considering you need to obtain a master's degree and need further experience and training, some astronauts don't go to space until in their 30s or later. You may have a similar concern if starting out a little later in your education than you planned.
NASA says the average age range of their astronauts is 34. Regardless, they have no age limit, with their oldest astronauts currently at 46 years old. Now you won't have to worry about getting a late start if you're already beyond college age.
Keep in mind even with the designation of the Astronaut Candidates, it still doesn't ensure you'll be picked on the final team. It truly is an elite field only a select few Americans can ever experience.
Flying experience is also not necessarily required. Their Candidate Program provides flying training if you haven't had any before. You still should consider a job gaining
Aircraft Pilot
, either military or private.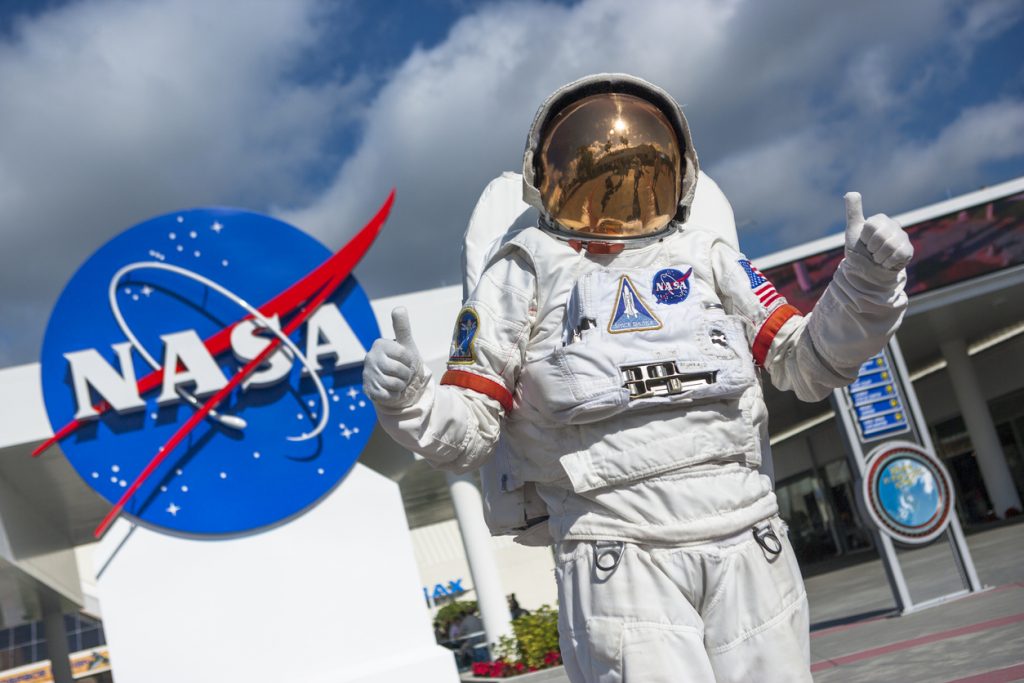 How Can You Gain Further Work Experience to Become an Astronaut?
Going into the military before entering college is a perfect way to kick off your astronaut career. Getting a job in a STEM area, though, helps considerably toward NASA taking you seriously.
Landing a job as an aircraft pilot is only part of the experience you may need to fulfill your astronaut dreams. For instance, you might want to gain a couple of years
working as an engineer
in the world of aircraft or a similar technical area. Some other careers you might want to consider for at least two years:
Many of those jobs are in continual demand within scientific institutions. Sometimes it means working directly through universities, including as teachers to help others pursuing similar careers.
How Long Does it Really Take to Become an Astronaut?
Based on what you already know above, when you become an astronaut varies depending on when you start your education and training. The best thing is to not worry about how long it might take and just take one thing at a time.
Plan ahead on this and realize it might be more than a decade before you reach the point where you're selected to be interviewed for an astronaut position. Many other people who seek professional careers requiring lengthy educations sometimes don't start until in their late 30s or beyond.
Even if you're 40 before you become an astronaut, the dream is worth it. Along the way, you'll still have work experience from scientific areas that can help you make money and earn stature.
Should you make it to the final list, you might be one of the astronauts to fly farther into space than any other. After all, with the Artemis moon mission scheduled for 2024, you could be one of the lucky few human beings to step foot on the moon again after more than 50 years.
What Happens at Astronaut Training?
Two years of training at NASA is a big commitment. Yet, that's how long it takes to make sure you're physically and mentally able to withstand the challenges of space travel.
Going to the moon or even Mars is no picnic. Through Mars, especially, astronauts are going to have the test of a lifetime on endurance and keeping in shape for seven months before landing.
When you enter training, Johnson Space Center's Candidate Program provides all the training you need.
Internships at JPL
are also valuable and provide many of the same training exercises. Being an intern at JPL puts you right in the center of the training action with hands-on learning. Through mentorship and career counseling, interning at JPL is one of the best things to consider doing during the training period. NASA makes it easy to 
apply for an internship
 directly through their website. This coming October or November, NASA selects 
their next group of astronauts
 from their Candidate training program.
Apply for the Astronaut Candidate Position
Did you know 12,000 people 
applied to become an astronaut
 for NASA's Candidate Program last year? Those lucky astronauts chosen later this year came directly from this program. You can apply for this yourself. Three different application processes are needed based on your particular experience level. Civilians can apply through the 
USAJOBS website
. Those of you active in the military can do the same thing. You also need to
 notify your particular military branch
 offices to let them know you're applying to NASA. If you have the flying experience, you have to fill out 
JSC Form 603
, otherwise known as the Summary of Aeronautical Experience. Turn this into NASA through the USAJOB site. Here at 
Lensa
, we can help you achieve your path to being an astronaut through 
our job search page
. We list all jobs within STEM fields you'll need to grow your astronautical experience. Our search features are easy to use by simply typing in the job category you want and add the city where you want to work.