5 Ways to Impress Recruiters (& Get the Job)
How to impress recruiters? Recruiters are one of the best sources of information for your job search. They understand the ins and outs of finding the right candidate for their clients––the company. Recruiters bring in the best-qualified candidates based on the company's criteria.
Since recruiters are looking to fill a specific role for a company, job seekers need to know they don't work for you. A recruiter's scope is to fill positions, not find you a job. 
Bernadette Pawlik has over 25 years of executive recruiting experience and is currently a career strategist. She explains the roles within the hiring process, "Think of hiring like this: A purchasing process. The recruiter is the salesperson. You, the job seeker, are a potential product. The customer is the hiring manager."
To Impress Recruiters, Understand the Hiring Process
In today's job search market, many job seekers are frustrated with the application process because it doesn't meet their expectations. 
In addition, job seekers and recruiters complain about ghosting from the employer who controls the hiring process. The application process often begins with an online application and an uploaded resume. For most job seekers, their name and resume are their first contact with an employer. However, the process may be different than expected when a recruiter is involved.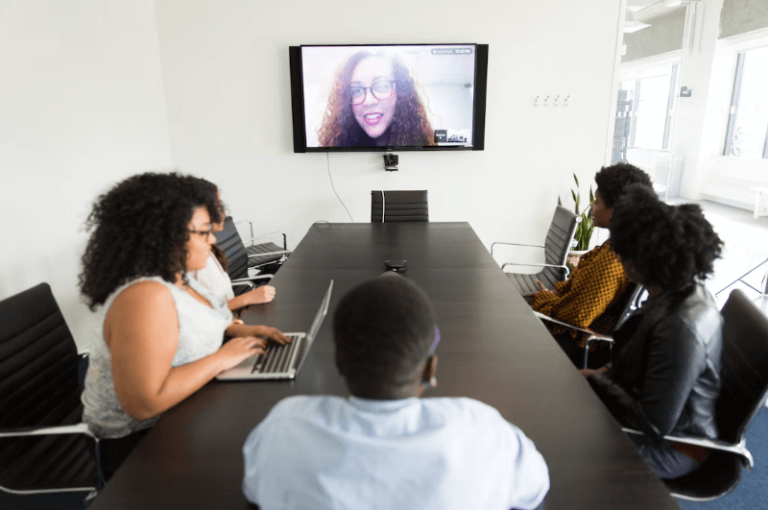 Here are some reasons why you need to show an understanding of the hiring process to impress recruiters: 
Your ability to navigate the process increases your chances of success and shows you can follow directions. The recruiter is likely your first person of contact, and they are reporting your sharpness or lack of awareness to the hiring manager. 

Anticipating redundancy in the process removes frustration for all. Expect to upload your resume and input the same information again in an application. You must be ready to answer the "tell about yourself" section more than once. 

You must be excited about the role and confident in your presentation with every employee you meet. One or more of those employees might ask you interview questions, so how you treat them is vital. If you don't exude enthusiasm and confidence, your candidacy may be threatened by someone else showing excitement. 
What Gets the Attention of Recruiters?
It's critical to understand that recruiters are the gatekeepers looking for the right candidate for an open job. You must impress recruiters to get to the next round of interviews. They want to hire the needle in a haystack. Here are five things candidates can do to stand out and get recruiters excited about them:
1) Successful Candidates Show They've Done Homework
Senior technical recruiter and career strategist Kristen Fife advises, "Successful candidates catch recruiters' attention by doing their homework and researching the company and the role. They have targeted questions about the business, culture, team, and role." 
Recruiters screen candidates to ensure they're qualified to do the job. The candidate who does not do their homework will show they don't care about the company, and this is often a deal breaker. 
2) Successful Candidates Are Effective Communicators
Recruiters identify candidates by reading their resumes and LinkedIn profiles for consistency. Jeff Altman, a 40-year former recruiter, now career coach, said when he was a recruiter, he wanted the resume and the LinkedIn profile to match.
 "I wanted resumes and LinkedIn profiles to be congruent, not identical, but consistent." Altman emphasized, "Do they have experience doing what my client or clients need someone to do?" Altman said a well-written resume is also a good indicator of communication skills. 
3) Successful Candidates Take the Guesswork From the Recruiter
Using Pawlik's analogy, does your resume present you as a product to the recruiter? Recruiters will spend little time reading confusing resumes where they can't tell what position the job seeker is applying for. They have no time for fluff. 
Pawlik explains that executives reviewing resumes have "no patience for adjectives, endless paragraphs, or decorative elements. They don't care. What they care about reflects how they are judged. Metrics within context." 
Pawlik provided this example to explain. Not, "I am an inspiring, energetic sales leader known for empowering sales teams."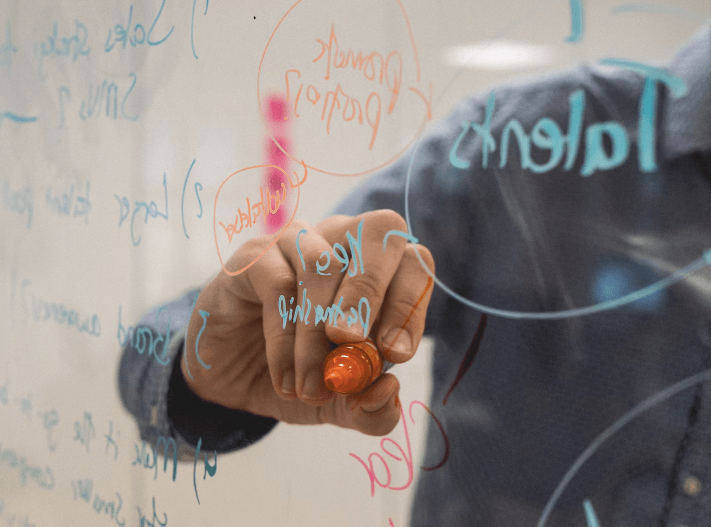 But instead, "Despite the Covid economic downturn (context), increased sales by 15% (metrics)."
Recruiters read resumes to cut through the mire to get to what their client, the company, wants from candidates.
Fife looks for these resume tips from successful candidates:
I look for the employer's name, title, dates of employment, and an overview of the employer's business (if it is not globally recognizable or self-explanatory, i.e., "Benson, Dietrich, and Smith Attorneys" or "Boise City Light"). 

In the experience section, I look for an overview of what problem they were hired to solve, then a few bullet points of *how* they solved it—tools, projects, methodology—and the measurable outcomes. I.e., "Implemented Jira as a new ticketing system; reduced turn around by 32% in the first six months."

Or, "Architected a multi-channel marketing campaign across social media and email for the launch of a new product with $5.13M in sales in the quarter post-launch." 
4) Successful Candidates Answer Questions About Working Remotely or in the Office
It is up to the candidate to know if the job requires in-office attendance or has a remote option. The recruiter will ask, but the job seekers must be clear they can adapt or if either is a "must-have." If you're interested in what the employer wants, you want to make it clear with enthusiasm and compliance. Altman says, "Are they local to the client? Are they willing to travel if that is what my client cares about? If my client would not relocate someone or pay for interview expenses, I wanted to know if they would pay their way for interviews and relocation."
5) Successful Candidates Get to the Point
Recruiters spend a tremendous amount of time screening hundreds of candidates per position, often juggling dozens of openings at once. Time and efficiency are priorities in delivering results to hiring managers. You can impress recruiters by demonstrating these traits.
Successful candidates who understand the importance of time give solutions to the employer's problems. Pawlik stated, "An interview is to determine if you are the solution to the problems the role represents. What you delivered and how you delivered it leads with the value and then the strategy."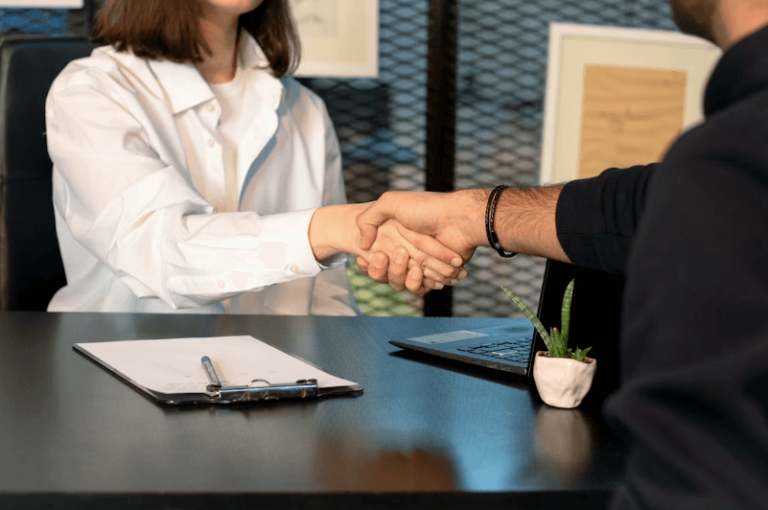 Small Attributes Successful Candidates Show
Don't waste the time of people you meet during an interview. Recruiters drive the process and consider the employer's objective: To find the right candidate for the job. 
These are the small ways to show respect for the recruiter's efforts: 
A thank you email is a small way to appreciate the person who interviewed you. Usually, the recruiter recommends you move to the next interview round, and an email can impress recruiters.

Most candidates

don't send them. 

Ask the recruiter questions about the company and the interview process. Your inquiries alert the recruiter you're interested in contributing to the position's success. Feel free to confirm the next step, the next interviewer, and what information you'll need for the next phase. 

Deploy tact and respect in every interaction with each recruiter. 

Be easily found and contacted. Give the contact information you respond to quickly. 

Most recruiters want you to use LinkedIn's "Open To Work" banner on your photo if you're unemployed. The banner captures their attention. 

To impress recruiters, connect with the intention to learn from them, not to ask for a job. If the recruiter announces a position on LinkedIn or other social network, comply with their application instructions. 
Recruiters focus on finding the best candidate for the job. You must position yourself as the answer to an employer's job description. 
Most recruiters search LinkedIn for potential candidates. Your LinkedIn profile should target your desired career and industry and help recruiters identify you as a problem solver in as little time as possible. A well-written LinkedIn profile helps recruiters decide whether you're a good match and if you bring solutions to a variety of problems.
Showing that you understand the job search process and the role of recruiters goes a long way in being a successful candidate. Conduct your job search with Lensa and find your perfect fit.