Want to Stand Out? Master Your Interview Follow-Up
Let's talk about interview follow-ups. Don't feel like reading? Listen here!
When someone mentions "follow-up," it's often associated with sales or quasi-harassment. However, following up is nothing but a tool to complete work or shore up transactions. 
For your job search, following up is an essential yet underutilized tool. Without following up after an interview, you are leaving money and opportunities on the table. Correctly done, you can accelerate your goals for now and for life.
Stand Out in a Competitive Market
Employers and recruiters have short memories when it comes to job candidates. 
They hire for multiple positions throughout the year, even if they should announce a hiring freeze. There are often five or six candidates for one position interviewed by three to ten people over the course of several meetings. 
People forget interviewing is part of the competition for one position. Though it may seem aggressive, you can't afford to be passive or meek during a job search. 
There are two camps of thought when it comes to selling yourself versus providing help and value. You will lose opportunities if you expect someone to hire you based on your wants rather than what they need.
Don't Risk Leaving Opportunities on the Table, Do Your Interview Follow-Up
If you've been interviewing but are one of the many who don't get a callback or an offer, you may need to change your tactics.
You'll need to demonstrate outstanding communication skills to strike the right tone for a successful interview follow-up. Use your pre-interview research and information you learned during your interview to leave a positive impression.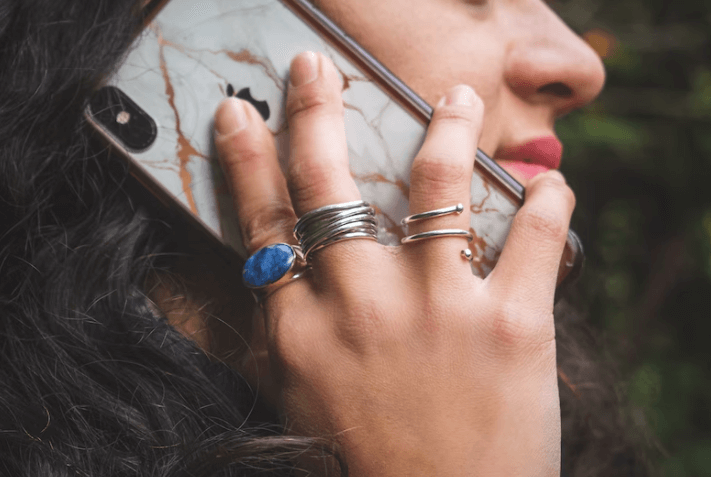 Following up after an interview has many benefits:
With a tactful and thoughtful approach (in the form of a gentle nudge), you'll increase your chances of being remembered. Most interviewers appreciate and expect a follow-up call from job seekers to check their candidacy status.

According to LinkedIn Career and Job Search Editor Andrew Seaman's survey last year, only a little over half of the respondents said they followed up on an interview with a thank you note. Gratitude is often appreciated, especially when the candidate comes across as genuine.

One masterful use of following up is to add more value to what you've demonstrated during the interview. It can be impressive if someone calls to continue a robust conversation they had during a job interview. Not only is this rare, but it's also memorable and productive. You give the hiring manager a glimpse of what it's like to work with you.

Following up allows the hiring manager to clear doubts about your responses during the interview. Interviewers won't follow up if they have questions about you. Any doubts they have are measured against other candidates and their responses. The advantage goes to the perceived better communicator.

Similarly, following up allows you to clarify answers you gave that you felt were unclear at that time. Answers get lost in translation. Remote interviews with bots and multiple panel interviews are challenging, and it's hard to remember details from the past.
Common Interview Follow-Up Mistakes and Deal
Breakers
Common mistakes keep people from making it to final interviews and ultimately getting hired. 
Overly eager and aggressive candidates turn employers off.
Some candidates call multiple times and overstate their need for a job. Just like a child on a road trip who incessantly asks, "Are we there yet," the candidate asks, "Did you hire yet?"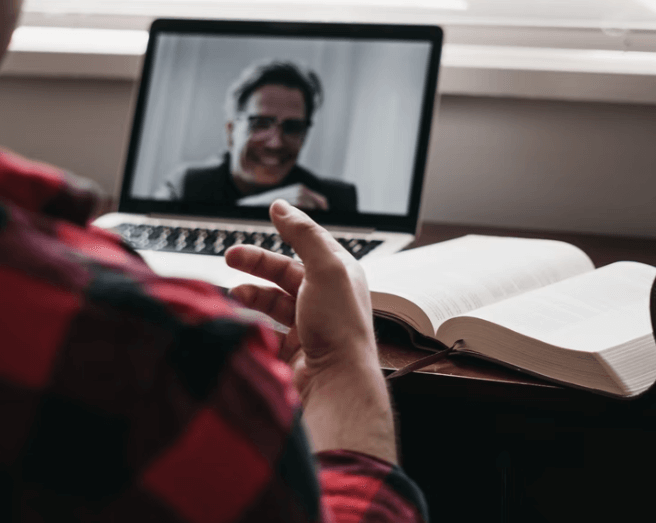 Many have the right idea to follow up, but their intentions become obstructions when it lacks strategy and planning.
One key strategy to keep in mind: If you're only calling to see if you're hired, you're doing it wrong. 
Checking the status of your candidacy is not bad, but if it's the only thing you communicate you're interested in, it hurts your chances.
There are many ways to sabotage yourself, even when doing the right things. Here are a few other mistakes and deal breakers when it comes to following up:
Calling when you didn't pay attention or comprehend decision-making timelines

.

Hiring and human resources managers run away from candidates who seem anxious and desperate. If the interviewer recommends two weeks before calling the office, then allow two weeks. In most cases, people making the final decision will take exception to your calling before the timeline they gave you.
Not sending a thank you note to each interviewer acknowledging the time they spent talking with you. Sending a note to the perceived decision maker is a frequent and common mistake, especially since several other panel members have a perspective. Customize each email to the individual panelist and address their questions or concerns. Ensure you have the correct names, job titles, spelling, and understanding of their role should you become their coworker. Mention what you've learned from them and why you appreciate their time.
Not adding value in your follow-up. Interviewers understand your interview follow-up is about their decision, and you may consider it a box checked. But not offering an additional reason why they should hire you is a squandered opportunity. One great sign of a compelling follow-up is asking for feedback about what you discussed during the interview. Thoughtfulness must go into a follow-up because it may be your last opportunity before a hiring decision is made.
Your follow-up lacks enthusiasm. There must be a mutual excitement about working together, and usually, the interviewer and panel will take their cues from you. Don't underestimate your ability to build anticipation for your partnership with a potential employer. If you wait more than 48 hours to follow up in some way, you fail in communicating enthusiasm.
Not following up when the hiring decision is taking longer. For various reasons, some companies take longer than two weeks to decide on hiring, prolonging each candidate's process. Consider following up the next week after your initial thank you note with tact and respect in a phone call.
More Tips to Maximize Your Follow-Up Efforts
If you never followed up after a job interview, asserting yourself by contacting the company can be daunting. Our fears of rejection are perpetuated by stories of failures when a follow-up didn't go well. 
You will find the more you do, the more confidence you'll gain and feel more in control of your career.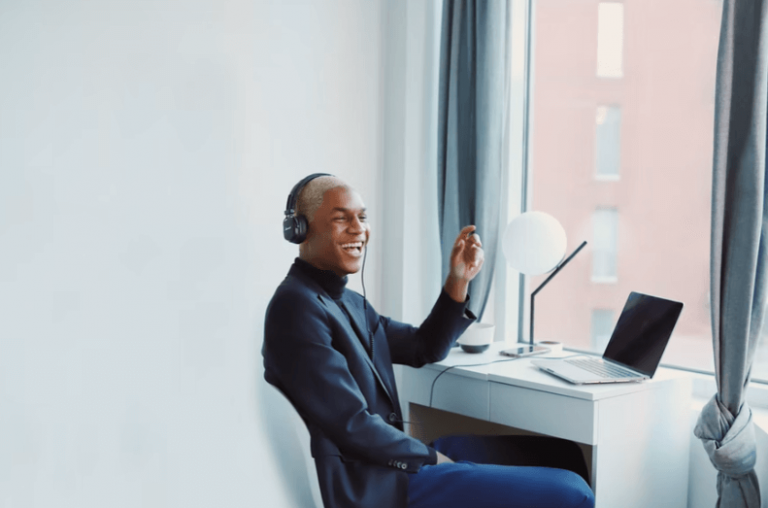 Understand that a successful follow-up doesn't guarantee you a spot on their roster. It will make you more competitive and leave a positive impression that you were thoughtful and persistent.
Here are a few more tips to help you stand out from other candidates and appear as a viable choice to hire:
Some people send a thank you email and a related article as their follow-up after a job interview. Consider sending a list of 20-25 ways you would add value to the position, department, or company.

Follow interviewers on LinkedIn and connect with a note reemphasizing your appreciation for their time and what you learned from them. Hopefully, you researched each person by viewing their LinkedIn profile before meeting with them. Connecting with them afterward is another way to remain at the top of their minds.

If someone in the company referred you, have them follow up with the hiring manager. It is especially effective when the referrer has a relationship with the hiring manager. Sometimes they may disclose helpful information that employers can use during the process.

Adapt to unseen post-interview conditions. There are times when the hiring process has hiccups and unseen incidents. Being the candidate that employs grace, patience, and understanding comes across as the coworker people want to work alongside.
The company may have implemented recent layoffs or hiring freezes and stopped in the middle of the process. While this is understandably frustrating, there's nothing that you can do on your part but employ patience. Take this as an opportunity to forge forward with your job search. Furthermore, you can continue interviewing with other companies where you want to work.
Following Up (And Wrapping Up)
No one said the interview follow-up would be easy. When approached strategically, fear can be less of a factor. You'll control your job search more, and fear won't be an obstacle. Persistence, patience, and clear communication can win over a hiring decision maker.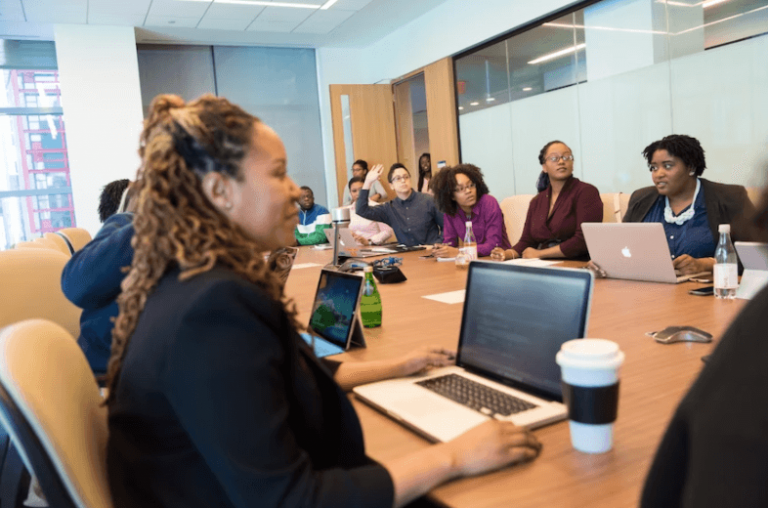 It isn't guaranteed that a follow-up will result in a job offer. But, it has been shown to increase your chances. 
With thoughtfulness and planning, you can make the most of your conversations. Consider how your follow-up will create a long list of possibilities not just for now but also later when they remember how you presented yourself.