IT job seekers, there is light at the end of the tunnel! Despite the effects of COVID 19, the IT industry will undoubtedly be one of the biggest employers in the coming days. With an expected growth of 5.5 percent by 2028, it is now the best time to enter the IT job market. Also, one key lesson businesses have picked in 2021 is the need to invest in remote solutions for clients and employees, a factor that will soar the demand for IT skills. Although we expect a boom in IT jobs, there are key insights that you need to familiarize yourself with when looking to establishing a thriving career in the IT industry. These include:
1. Adoption of New Technological Innovations
When looking for a lucrative job in the IT industry, digital literacy is now the new literacy. As a candidate, you need to embrace excellent communication skills, tech suaveness, and constant learning to land a lucrative position in the IT world. When planning for the IT industry's future, strive to be familiar with the essential technological trends, including:
Use of Cloud technology – Changing demographics, new technologies, and cultural trends are rapidly changing the IT job market. Cloud technology, which has been a complicated term in consumer culture for a long time, is now seeing an increase in adoption. The cloud is becoming more marketable and consumable as the clients realize the benefits that the technology brings over the other available options. Cloud-based technologies have also been made user-friendly to less tech-savvy consumers thanks to the integration that popular platforms such as Google Drive, WeTransfer, and Dropbox offer. As the use of the cloud increases more companies will be looking to recruit cloud tech experts. As a job seeker, you need to upscale your tech skills to fit into the positions that such novel innovation offers.
The AI and machine learning factor – Another aspect of technology changing the IT job market is the increase in the adoption of AI and machine learning technologies into company processes. Although most providers boast novel technologies such as AI, machine learning, and Blockchain, few of these companies use them for their day-to-day transactions. As consumer awareness increases, the risk of compromised reputation is rising. To avoid getting caught pants down, providers will seek to recruit skilled and knowledgeable individuals to drive their AI and machine learning agenda. Having a working knowledge and expertise in this area will be an added advantage for IT job seekers.
2. The Rise in Demand for Open Source Skills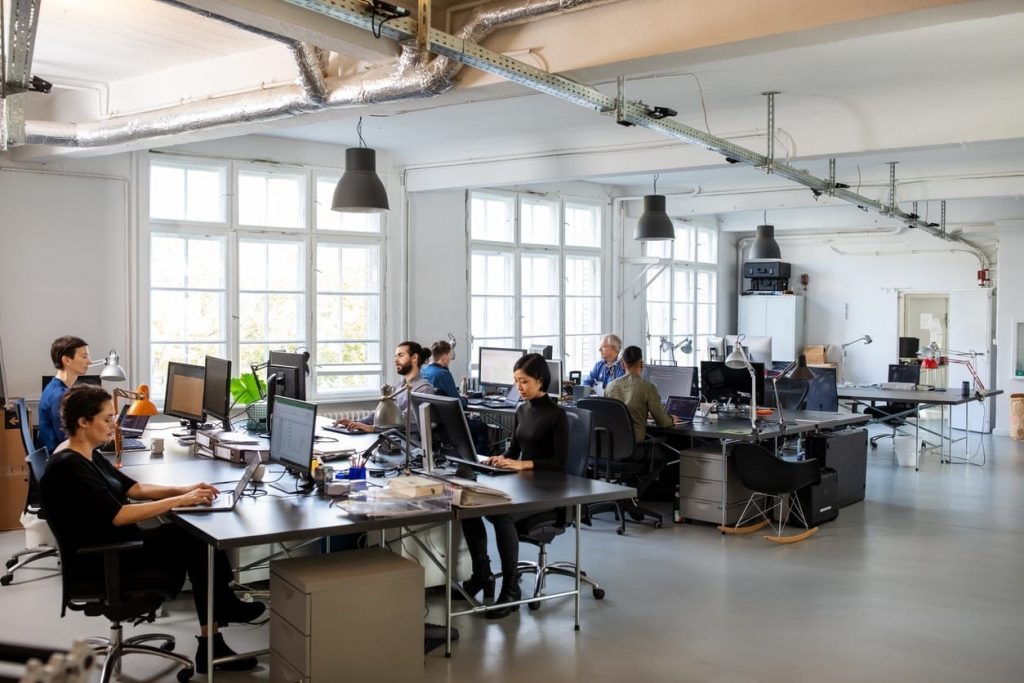 Open source is currently being adopted by more businesses, even those that don't provide technological solutions. A study done by the Linux Foundation reveals that up to 83 percent of hiring managers prioritize recruiting open source professionals.
A further 87 percent reported that they had trouble finding open source professionals to fill up the open jobs. To attract talent, managers are actively supporting open source projects with code. As the shortage of skills bites, some companies are also opting to pay for employee certification. If you are eying a job in the IT world, maybe it is time to get open source skills. As the companies scramble to attract and hire open-source talent, you will be one of the most sought after candidates once you acquire an open-source certification.
3. The Emergence of Horizontal Roles
IT roles are, by nature, vertical. However, with the integration of technology into most company applications, organizations are looking to optimize their processes from end to end. This trend has forced CIOs to create more horizontal roles rather than creating new VP positions. It is more effective and less costly when a single IT professional is in charge of both vertical and horizontal roles. Companies will be looking to hire IT talent that can streamline operations from order to service. Besides, the right candidate should be able to create a data ecosystem that enhances the customer experience. As technology becomes integrated, you should acquire the skills to understand the full technology stack and how to innovate to fit the changing roles.
4. Top Certifications are Assets
Top certifications will be a tool that drives salary premiums in the IT industry, moving into the future. According to the 2019 Robert Half Technology Salary Guide, the five most valued and highest paying certifications in the IT job market are:
Certified Data Professional (CDP)
Cisco Certified Network Professional (CISA)
Cisco Certified Internetwork Expert (CCIE)
Certified Information Systems Security Professional (CISSP)
Cisco Certified Network Associate (CCNA)
Although getting these certifications needs substantial investment, it is still worth it when you consider the hefty perks that the certifications attract. You will pay an upward of $15,000 to get the certifications, but you will also enjoy median salaries of over $137,500.
Top Jobs in IT
Most IT jobs need extra qualifications than jobs in other industries. At least a certificate is required as an entry-level qualification requirement. Although there are several entry-level open positions, it is almost impossible to get hired if you don't have the necessary accreditation. If you are looking to enter the IT industry, this is the right time to make that move. The current top IT jobs include:
Key Takeaway
In the IT industry, success starts with talent and skills, and if you want a thriving career, you must keep up with the latest trends and tools to be an ideal candidate. As more traditional jobs are replaced by technology, there will be a high demand for developers and designers who are adept at creating and maintaining innovative solutions that meet customer needs.
You can get more trendy topics on IT career development at lensa.com. If you are currently looking for a job in the IT industry, you can benefit from our highly advanced software that uses sophisticated AI-based machine learning to pair you up with the most relevant job openings and help you find a job where you excel.