When it comes to applying for a job, every generation has its own best practices. While our grandparents went out and hit the pavement, showing up in person to check for "help wanted" signs, our parents perused ads in newspapers and scanned roadside billboards. Those of us who came of age with the internet, however, know that apart from working your personal connections, you're almost certainly going to find a job through uploading your resume and applying for jobs online or through email.
If the next step in your job search involves sending a job application email, take some time to consider these tips, glean some wisdom, and give yourself the best possible advantages over other applicants.
Tip 1: Personalize Everything
You may have heard it said that the first principle of real estate is "location, location, location." In the same way, the first principle of writing a killer job application or resume email is to "personalize, personalize, personalize." While you may already have considered the power of personalizing your resume itself, consider all other levels of the process that could also be personalized.
Email subject line. While you should always compose a subject line that catches the eye and includes the most relevant information, be sure not to cut and paste the same subject line into every email application. Pay attention to nuances in job title, reference numbers, and perhaps even application codes. Miss this, and you could miss it all. Recruiters and hiring managers are busy, and if you don't get your subject line right, your email may never even be opened.
Greeting. While you should always keep your greeting professional, you can also consider how best to match the tone of the company you're contacting. If they adopt a casual and friendly vibe, tone down your level of formality just a bit. If they're extremely formal, tilt your tone up.
Body of the email itself. Again, you will be tempted to cut and paste the same message into the body of every job application email you send, particularly if you're applying for a high volume of jobs in a short amount of time. However, we encourage you to take your time, slow down, and consider how best to pitch yourself to each exact hiring manager at each different company.
Closing. Always be sure to set up your own personalized, professional email signature before you start the job application process. In doing so, you're presenting yourself as a professional and making it that much easier for hiring managers to get in touch with you.
Just as we are likely to toss away mass-market mailings and filter spam messages from our inboxes, so too hiring managers are more likely to weed out applicants whose emails feel flat and impersonal. Though it does take time to personalize, you'll find your efforts rewarded in the long run.
Tip 2: Name Names
As you work to personalize your subject lines, greetings, and emails, make sure that whenever possible, you should address people directly by name. While you may feel as if you're saving time with your generalized "Dear sir or ma'am," greetings, that little bit of extra effort involved in researching to learn exactly where your email will go and who will be reading it could be what sets you apart from all the other applicants.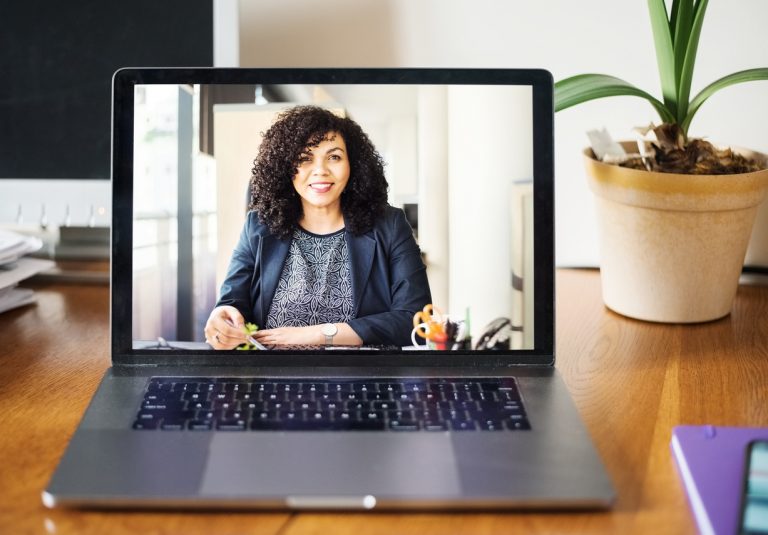 Naming names in your job application email demonstrates a few things about you:
You've taken the time to research the company.
You think of people as individuals rather than just bodies at desks.
You're willing to take some initiative and go beyond doing the bare minimum. 
Remember, potential employers are not simply looking for a warm body to fill a seat. They're looking for quick and creative thinkers who show initiative and work well with others. Using someone's name is the first and simplest step toward building a relationship, and you can leverage that power to your advantage in your formal email for your job application. 
Tip 3: Schedule Your Email for Optimum Delivery
When considering the best time to send a job application or resume email, remember that nearly every email provider now allows you to schedule outgoing messages. Rather than simply sending your job application email as soon as you complete it, schedule it to send at the best possible time of day.
Research has shown that applying on Mondays boosts your interview rate by 46% compared to the average. Submitting your resume between 6am and 10am (when almost nobody else does it) brings about a staggering 89% rise in hireability! (Zety)
When scheduling your email, remember the following:
Try to apply within four calendar days of the job post going live.
Check time zones in the application destination.
Double-check that you've included all necessary attachments.
Sample Job Application Email 
As you prepare your own materials, consider using this application email example as a template, filling in the relevant specifics to match each new application. 
Be sure to put into practice everything we discussed above, always remembering to: 
Personalize
Name names
Schedule for optimum delivery
SAMPLE
Subject Line: [Exact Job Title/Reference Number, Your Full Name]
Dear [Hiring Manager's Name]:
Reading [name the exact job posting], I immediately knew I was the right person for the job. As you will see, the job description closely matches my precise skills and experience. With a proven ability to [your best skill], I know I will be able to accomplish [the new job's biggest need]. 
In my [last/current] position, I have been able to [list some of your roles, responsibilities, and accomplishments] with ease, and I look forward to bringing those same skills to [the new company]. 
Attached, you will find my resume. If you desire any additional information on my accomplishments, background, knowledge, or certifications, please don't hesitate to reach out.
Thank you for your time and consideration, and I look forward to hearing from you.
Sincerely,
[Your Professional E-mail Signature]
After sending your job application email, always:
keep a positive outlook
follow up within a week or two; and
use the wait to research and apply for more jobs. 
Want to land more interviews for your potential dream job? Visit Lensa's job search, upload your resume, and start applying for jobs today.