Searching for a job today is arguably one of the biggest challenges people face in these tough times. If you are looking for a job in the Houston, Texas area, you likely feel this pain, even if finding a job is easier with insightful resources.
Before looking, studying the bigger picture is important to help you better refine your search. Statistics help you pinpoint what companies look for in the greater Houston area and what career areas you might want to focus on.
Recent job trends in Houston are truly eye-opening, not including how COVID-19 is affecting the job market. The city is still one of the economical hot spots of the U.S. with affordable living, hi-tech industries, and quality healthcare.
Stay up to date on the latest news so you have everything you need before beginning your next job search.
The Houston Area Recently Had a 2019 Job Boom
According to recent reports, jobs in Houston had a moment, or at least through 2019. During this period, Houston experienced the second highest economy in the U.S. Much of this is attributable to Texas having 100 of the top 1,000 companies in America being located in the region.
During the summer last year, Houston saw one of the sharpest declines in unemployment in the country with 80,000 jobs added. They continued to outpace the U.S. economy overall, giving further reason for someone to move there to start a new life.
Starting at the beginning of 2020, things began to change somewhat. The city dealt with COVID-19 as much as everyone else. According to the Houston Chronicle, they suffered 500,000 lost jobs when the virus closed down many non-essential businesses.
Since then, things recovered a little, but it's worth looking a little deeper into what the realities are. Houston still has good news on the job front. They also have some bad news in relation to the virus itself and what it might do in coming months.
How Many Jobs Were Added in Houston This Year?
Houston.org notes that 2.7 million jobs became available in the city during May. In June, they gained 4.8 million jobs, proving Houston experienced a fast-track to recovery only two months after numerous shutdowns.
By July 4, Houston.org reports only 1.3 million filed unemployment claims compared to an earlier peak of 6.9 million during the spring. Retail sales and manufacturing shipments also rose.
Not that the future looks completely rosy, though, if only a partial worry. Houston Chronicle editorial writer Evan Mintz notes the oil and gas industry could go into structural decline in Houston. Since this is a major part of the Houston economy, it could pose big challenges for those looking for jobs in this sector.
Still, many great opportunities are always available in other job categories throughout the Houston area. What type of careers have the best outlook through the rest of this year and into 2021?
What are the Highest Paying Jobs in Houston Right Now?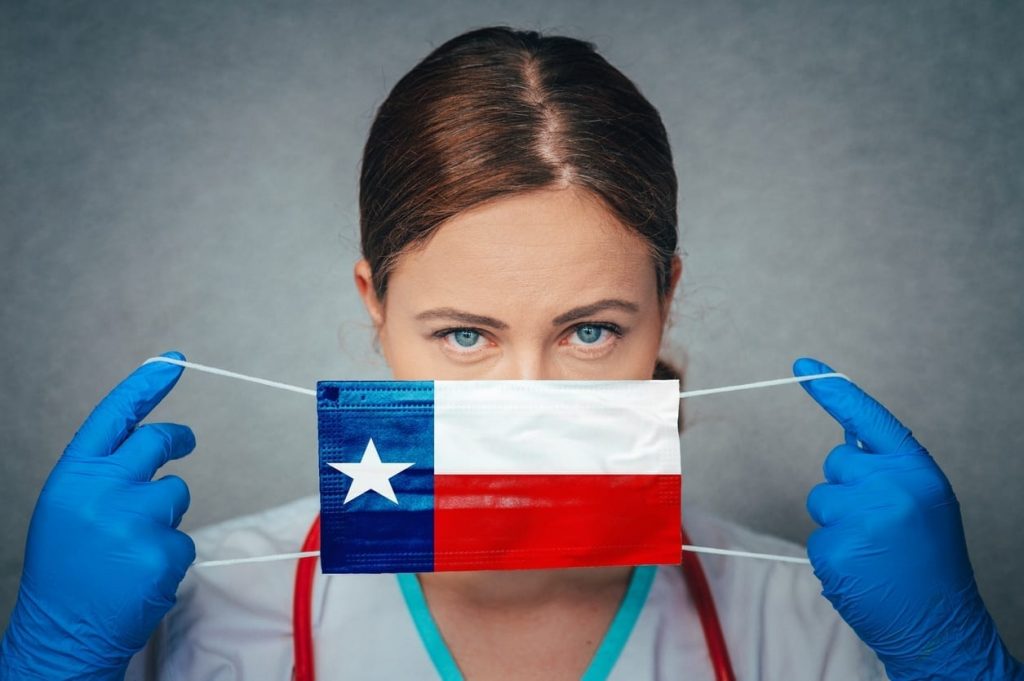 Lensa recently took data from the Bureau of Labor Statistics to compile the highest-paying jobs in Houston through 2020. Plenty of other careers still flourish, despite the times we live in.
The top five, according to the list:
Careers in the medical field are always in demand, no matter what might be going on. Everyone needs to have procedures done, sometimes as emergency surgeries. Whether dental work or other types of medical treatments, anesthesiologists are always needed to help patients deal with pain. After all, just imagine a world where surgery means no anesthesiologists available!
Average salary of anesthesiologists is now $249,420 per year with an entry salary of $52,610. Talk about an attractive, well-paying career where one seldom faces job cuts.
Perhaps seeing executives in the top five is no surprise. Regardless, all chief executives do different things, depending on the kind of companies they run. Typical things they do include creating strategies and various business policies to meet an organization's goals. They also plan, direct, and coordinate all operational activities.
These are challenging jobs, yet pay just about the same as an anesthesiologist above. Average salary is $248,900, with entry level pay at a higher rate of $137,270.
In many cases, chief executives are those who start their own companies. Being an entrepreneur in Houston is obviously still worth considering, especially with them being an important hi-tech region.
One might find no surprise at surgeons being on this list either. No lawyers are in the top five in Houston, if you wondered. Having surgeons at #3 should also give you plenty of evidence on how medical careers continue to flourish.
Culture Map Houston reported back in the spring that Houston has a major shortage of health care jobs, similar to other parts of the country. The demand is high, if requiring more educational time, of course.
Reports are, surgeons make less than anesthesiologists at $226,090 per year. With this information, it proves pain control in the operating room is more in demand, something maybe surprising those considering a medical career.
Yes, physicians are also very much in demand, albeit also having shortages in Houston. Getting an education for these careers is obviously more expensive and time-consuming, not including being intellectually challenging. Those of you graduating from medical college will certainly find the life of a surgeon rewarding in the Houston area. With reports of Houston Medical Center being one of America's 100 best hospitals, you now see why.
Physicians working in family medicine currently earn $218,660 per year, according to BLS above.
Building things is always in demand, particularly in Houston where new development is going on all the time. Working as an architectural or engineering manager is in as much demand as health care, leading to many rewards.
At the moment, those working as architects or engineers in Houston make as much as $186,970 annually. Indeed shows many self-employed architects earn $96,075 per year in the Houston area.
What are the Most Recent Job Trends in Houston?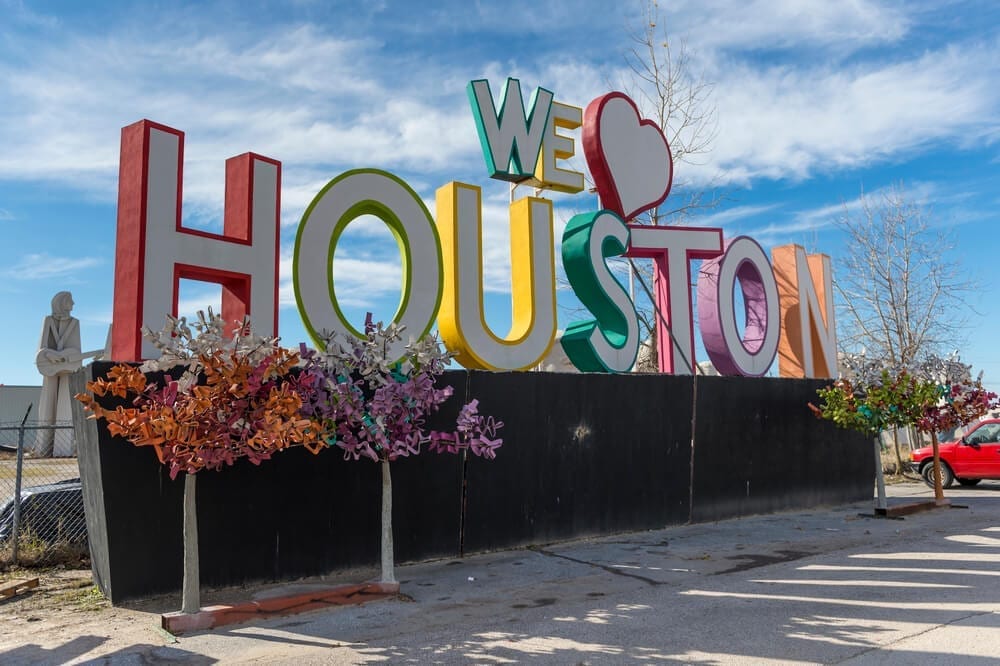 As of July, Houston is experiencing a downturn in employment, with 2,958,200 currently employed. These numbers are down 188,400 compared to what the city saw a year ago at this time.
The leisure and hospitality super sectors are now the most affected due to shutdowns related to COVID-19. Second to this are food service and drinking establishments.
Sectors not quite as affected as others, according to BLS, include education, health services, information, professional business services, and financial activities.
Seeing that should give you a solid snapshot of other careers beyond the health care industry to apply for this year. While some of these careers now use remote communication, education goes on, as do various services for businesses and in advising financial matters.
Yet, what is the real outlook for the job market in Houston going forward? A lot of unknowns still exist and mostly rely on when things go back to normal. It goes without saying it depends on when or if a COVID-19 vaccine is ready.
What is the Job Outlook in Houston Going into 2021?
Before we know it, 2021 will be upon us, and COVID-19 might still be a recurring problem. How much longer the virus will affect the job market is one big question mark at the moment.
Looking deeper into some positive job analysis, evidence shows Houston's oil industry is starting to recover, offering better signs for their economy. Open jobs in Houston (as of August 2020) are at 73,854, a promising number. Regardless, it is still 25% lower going year by year.
Median pay is also holding steady at $59,033, says Glassdoor above.
Texas A&M University created a leading index to carefully track changes in the Houston-area economy. They recently discovered the index had an uptick in June, showing signs of recovery as your push to consider a Houston move. Much of this seems to be holding the line, though more infections from the virus continue throughout Texas.
With the virus likely worsening in the fall, what jobs should you go for now that likely survive being shut down? More career categories exist beyond health care.
Jobs That Can Withstand COVID-19
KHOU in Houston recently posted a report on the jobs most actively hiring in Houston during the time of the virus. The report discovered many at-home computer-related jobs are still hiring employees. Also, security jobs are widely available in a time when some businesses run 24/7 to stay profitable. Senior living facilities have openings as well as proof of more positions under the health care category.
Retail is also open to more employees than they have in a long time. Some employees left their retail jobs due to getting sick from the virus. These are minimum-wage jobs, if still offering hope toward getting your foot in the door for future management positions. KHOU reported a Houston area Walmart hired 25,000 employees to keep up with demand stocking essential products during quarantine.
Where Can You Turn to Help Find a Job in Houston?
Many online sources exist to help you find jobs in local areas, but how localized and intelligent are they? At Lensa.com, we'll help you find listings for jobs across the globe using AI-based machine learning so you get the perfect matchup. We also target this further based on your uploaded resume.
Visit us to use our easy-to-use search feature.