4 Ways to Land Your Dream Job Without Prior Experience
Let's talk about how to land your dream job. Don't feel like reading? Listen here!
Applying for a job is always so nerve-wracking. That's especially true when you're applying for your first professional job. Because here's the Catch-22. You need experience to get a job, but you can't get experience without one. If you're a fresh graduate, you're likely especially feeling this tension. 
If you're getting ready to enter the job market and your greatest job search frustration is wondering how you will ever find a way in, don't despair. There are approaches you can take to pitch yourself for a position you really want, even if you've never worked at that level before.
Here are four ways you can position yourself to land your dream job with no experience. 
1. Educate Yourself
You can't manufacture on-the-job experience out of thin air. But you can show that you're not sitting around waiting for an opportunity to fall in your lap. Instead, you're out here hustling and working on yourself. 
This is the exact approach favored by Trevor Larson, CEO and Founder of Nectar, HR software for employee recognition. 
Here's what he recommends:
You need to accept that without on-the-job experience, you're at a disadvantage. One of the best ways to reduce that disadvantage is to spend some time on self-education on the role you want. Take a course, even a free one, and learn about the industry.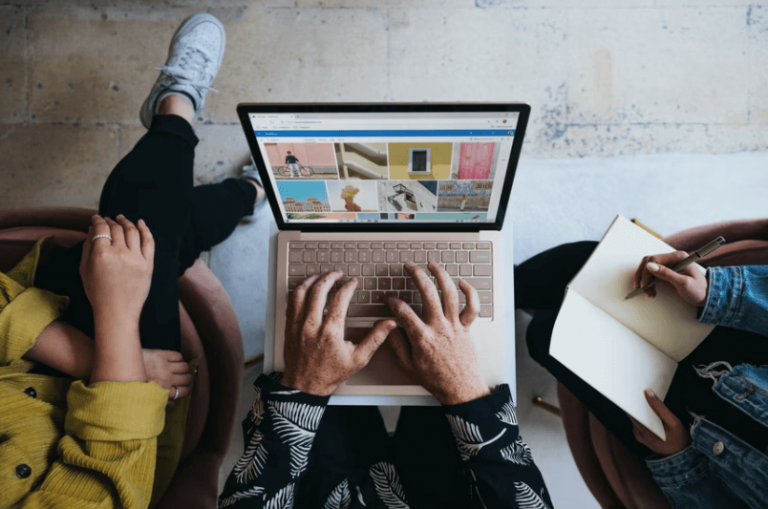 If you can speak intelligently about what the role entails, you're already ahead of most of your competition, even those who may have actual job experience. I've hired people in the past who have shown me that they really knew what we did and what our objective was, but they were basically fresh out of their undergraduate.
This is an excellent perspective that new job seekers and fresh college graduates with no experience would do well to heed. 
Depending on the industry you hope to enter, educating yourself might look a bit different.
Get SEO certified 

Study Google Analytics 

Master specific soft skills

Learn the basics of web design

Enroll in a writing workshop 

Take a leadership seminar
As Larson mentioned, there are thousands of free certifications available online. 
Pick a few courses that line up with your aspirations and get cracking. 
2. Feature Your Talents, Skills, and Abilities
"Born this way" isn't just a Lady Gaga anthem. It's a job seeker's secret weapon.
When it comes to pitching yourself for first-time jobs, lean in on your natural talents, skills, and abilities. 
While you're hyping up these features, be sure to frame them to show your prospective employer why they are an asset.
This is especially true of unique experiences and soft skills.
Being personable can make you a good fit for customer/client communications.

Living in an intergenerational household may help you navigate a team environment.

Speaking multiple languages could make you a good fit for global companies, regardless of the position.
Many online agencies are actively looking for a can-do attitude that would match their companies' agenda, rather than a know-it-all. This makes soft skills a greater advantage since they are harder to implement into someone's mindset.
Remember, they can always train you to do the work. They can't train you to be you. 
What makes you unique could be the very thing that makes you the best person for the job, regardless of the experience you have (or don't have) on paper.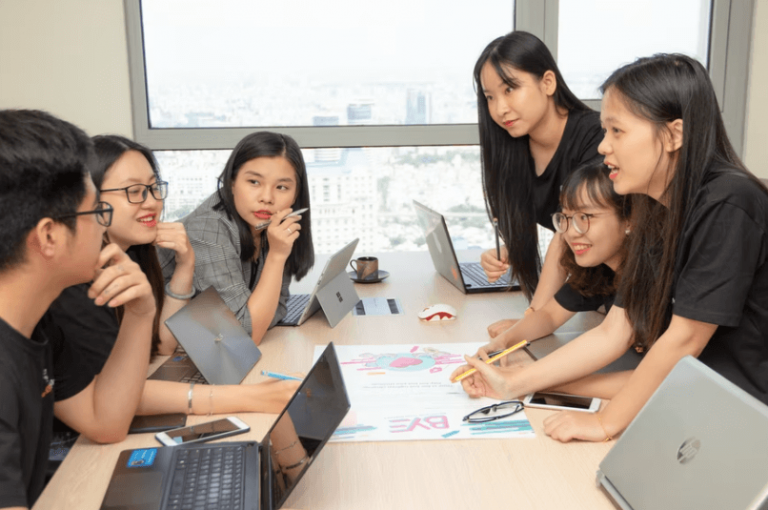 3. Explore Existing Relationships
We may not like to acknowledge this, but 70% to 80% of all jobs are never posted on job search sites. Instead, they are filled through personal connections. 
How you process this statistic will depend entirely on you. In some ways, it does seem unfair that someone might get a job based more on who they know than what they know. 
Seen another way, this statistic could reveal that you have hidden advantages you haven't considered.
Personal Networking
If you're looking to find a job, take a moment to step back and consider the big picture. 
Look at your dream industry as a whole. Open your notes app (or pick up a pen and paper if you're old school) and start making a list of people you know who are working in the industry or connected to it somehow. Make reaching out to them and asking about leads a priority. 
While your networking efforts may not always pan out, you never know how far a few simple emails might take you. 
When it comes to personal networking, you have little to lose and a lot to gain. 
Professional Networking
It could be that your personal circles and your dream industry circles do not overlap. If that's the case, you can still mine professional networking opportunities for leads. 
A few ways to grow your professional network:
Find a mentor who has your dream job (or an equivalent).

Complete your LinkedIn profile and use it to connect with people in the industry.

Connect with industry leaders and experts on social media.

Take part in online industry-related conversations.

Attend in-person and online networking events.
Your goal in networking isn't necessarily to ask for a job immediately. Your goal is to form and nurture connections. 
This is where we come back to that statistic about how people find jobs. While it's true that 70% to 80% of jobs are never posted publicly, that doesn't mean they're all handed out to relatives or college buddies.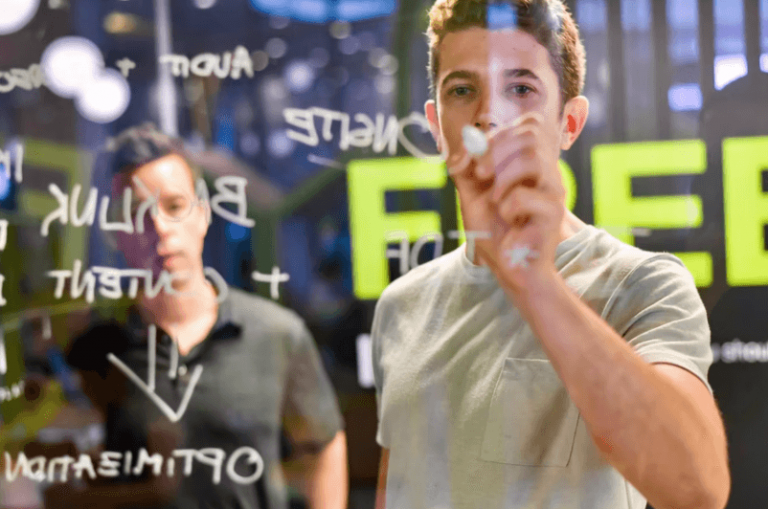 Some jobs are offered to likely prospects who hiring managers and scouts have met through networking. 
In other words, people like you. 
3. Build a Personal Brand
Getting hired with zero experience is rarely a slam dunk. Still, if you know exactly where you're going with your career and have crystalized your vision for the future, you may find it worth your while to use this time to develop a personal brand. 
This is the exact job search hack recommended by David Bitton, Co-Founder and CMO at DoorLoop.
Create your personal brand so that you can curate information about yourself accurately. You effectively take ownership of your professional identity and reputation with a personal brand. You can determine the narrative that will professionally identify you and how employers perceive you. 
To do this, Britton recommends that you "use the internet's capabilities to your advantage" to take the first few steps.
Register a domain name (preferably incorporating your actual name). 

Use the site as a portfolio to display your expertise and previous work or write articles and blog posts about the industry. 

List your academic achievements. 

Discuss your successes so far.

Share your story and what makes you unique.
Best of all, working on your personal branding site will force you to crystalize your vision for the industry. This makes you all the more prepared to stand out at your next interview, with or without job experience.
No Time Like Now
When you're looking for your first job, sometimes it feels like time isn't on your side.
You have to build up your online profile, write a resume, check job listings, follow up on emails, and take care of a million other things. 
Adding more tasks to the pile may sound stressful. But educating yourself, exploring your existing relationships, and building your personal brand aren't just a means to an end.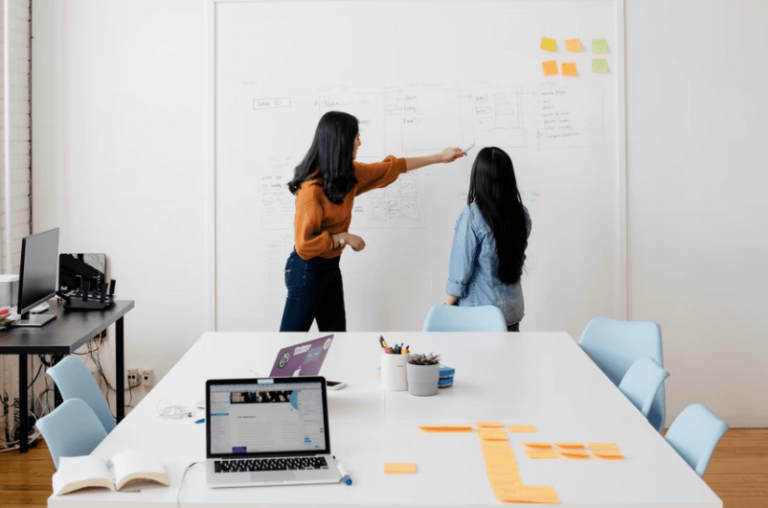 These pursuits will help you over the long haul. Jobs will come and go. However, your knowledge base, unique features, networks, and personal branding will stay with you as you move from position to position and level up to your dream job.