Personal Brands in the Age of Coronavirus
The coronavirus crisis and COVID-19 have hit the global economy hard. Companies are suffering because of it, and by extension, so are people. As unemployment climbs and a recession rears its ugly u-shaped head, a personal brand is an indispensable asset.
What makes a personal brand so important? It establishes credibility and trustworthiness, is a gateway to forging important relationships, and even lends additional credibility and personality to your company.
Now that we've covered why it's essential to build a strong personal brand, let's switch to second gear and see how you can do it.
5 Steps To a Recession-Proof Personal Brand on LinkedIn
LinkedIn is the Facebook of the professional world. It's the place to create your own brand, showcase your talents, network and – optimistically – get hired to work for a great company or seal the deal with future clients. LinkedIn gives you countless tools to boost your profile, but you must be able to use those tools properly in order to generate an outstanding online presence.
Step 1: Optimize Your Profile
Let's start with the basics, shall we?
Your profile photo. When you look at your profile picture, do you feel it reflects your identity? Does it fit your brand? Needless to say, that picture has to be a good one – make people feel like they want to talk to you. Make sure it's a photo that radiates openness and transparency – so no covering the eyes or parts of the face.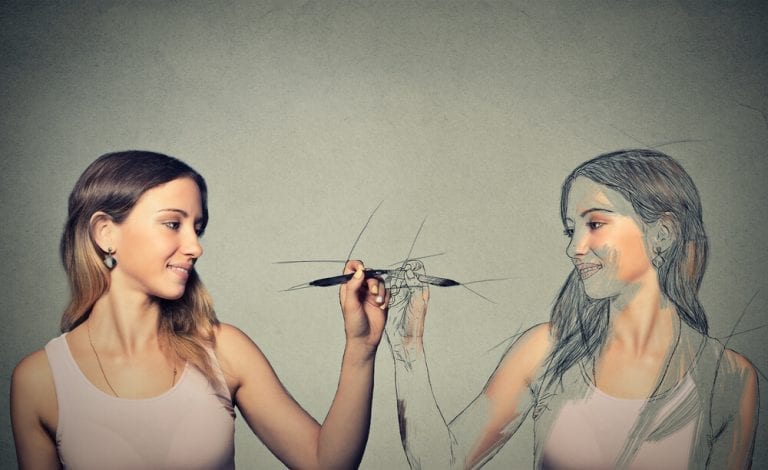 Don't upload a picture with the guys from the pub – unless that's your brand 😉 – this example lets us circle back to our focal point: let your profile photo work for you and ensure it's on-brand. If you're a pub owner, let it reflect that.
Going one step further, examine your headline. Do you have one? Does it express your mission? Is the key message visible in profile view? The quickest way to let the people visiting your profile know what you're all about is to have a concise, clear and straightforward headline articulating your mission.
A few small steps that can tremendously enhance your LinkedIn:
Write your Summary in the first person, include details and keywords

Make your contact information available

Add your name to your public profile URL (where: Profile Settings/Edit your public profile/Edit your custom URL. It should look like this: https://www.linkedin.com/in/rebeca-gelencser/)

Detail your 3 most recent positions

Add your Education, Honors, Awards & Highlights

Connect your profile with other social networks and websites
With the lighter maneuvers out of the way, let's refocus on the "heavy lifting" to bump your profile up to the top.
When a recruiter or a possible future prospect is checking out your LinkedIn profile, they'll definitely go to your work history to see what you've been up to. So, logically, you have the choice of 
     a) haphazardly recounting your previous positions like it's a chore 
or 
     b) shining and presenting them with a coherent adventure story of your past work experiences.
We'll go with option b).
Don't just list your daily tasks! Highlight outstanding situations from each job you've had. You performed exceptionally? You learned something new? Tell it! Just be mindful of longevity.
There's a direct correlation between your work history, the skills you're linking to them and your personal brand. But do they align? You must make sure your skill history's constructed in a way that's unequivocal for those trying to determine your fit for a certain position or task they're considering you for. Show where, when and how you gained knowledge in specific talents. Display your progress over the years, make them see each rung of the ladder you've climbed and the skills you've picked up along the way. This will allow you to paint a comprehensive and logical picture of your career history and how you came to be the noteworthy professional that you are today!
Step 2: Grow Your Network
Imagine you're scrolling through LinkedIn and come upon a profile with 50 connections. Compared to the profile you've visited a few minutes ago that had 500+ connections, you may feel less of an urge to reach out to that person.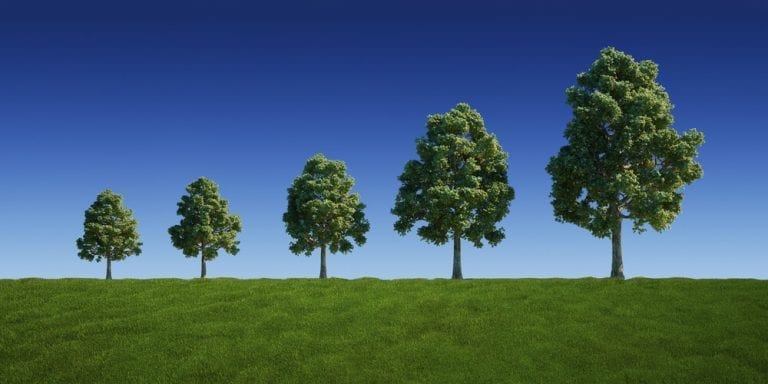 Why?
Because numbers matter in this case. The higher the number of connections are on a profile, the more one likely assumes that the person behind the account is willing to network and share ideas, talk to other professionals to expand their own knowledge and apply that knowledge to their everyday life and work. Simply put, it can reflect effort, trust, and value.
So what if that profile with only 50 connections is yours? Those 50 people are probably a mix of your current colleagues or past classmates from college or high school. If you're on a quest to quickly increase your connections and get in touch with as many people as you can in a short amount of time, you might want to become a member of a LION group.
What is LION? A LinkedIn Open Networker. If someone's a LION member, it means they'll accept connection requests from people they don't know. They do this to widen their circle of professionals and gather information on various topics from a diverse set of people.
It also gives them an opportunity to find people who have similar interests whom they otherwise might never have met. So hop on LinkedIn, find a LION group that looks interesting to you and request to join!
Once you have more than a tiny circle of connections, you can ask to be introduced to professionals you'd like to work with by others you've met through your networking endeavours, which may open new doors for you.
Let's steer back in the direction of creating your personal brand. There are numerous ways to echo your brand through different activities on LinkedIn. Let me reveal a few:
Follow companies you may want to work for or collaborate with
Participate regularly in the groups you've joined
Write recommendations for industry leaders
Endorse the skills of your connections
Share relevant articles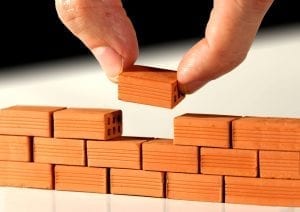 These are all incredibly effective methods in showcasing your brand, starting from what topics you're interested in, to who you follow and how visible you are in your fields of expertise by engaging with relevant groups and people.
But let me ask you this: when you're thinking about trying a new product or service, don't you usually want to know what other people think about it before spending your money?
In this scenario, let's think about ourselves as the product we're trying to sell and we need testimonials. To achieve this, ask others for recommendations and endorsements! What better way to build trust with your future employer or client than to have other professionals confirm how great you are in what you're doing?
To make this easier and a win-win situation for all, always offer to leave a recommendation in exchange on their page!
Step 4: Engage Your Audience
We've already touched up on engagement in the previous step, but let's delve further into this crucial part of broadcasting your personal brand.
On one hand, it's imperative that you regularly update your status and share articles on topics relevant to your brand. Take time to reply thoughtfully to comments on your posts. A personal approach will take you a long way.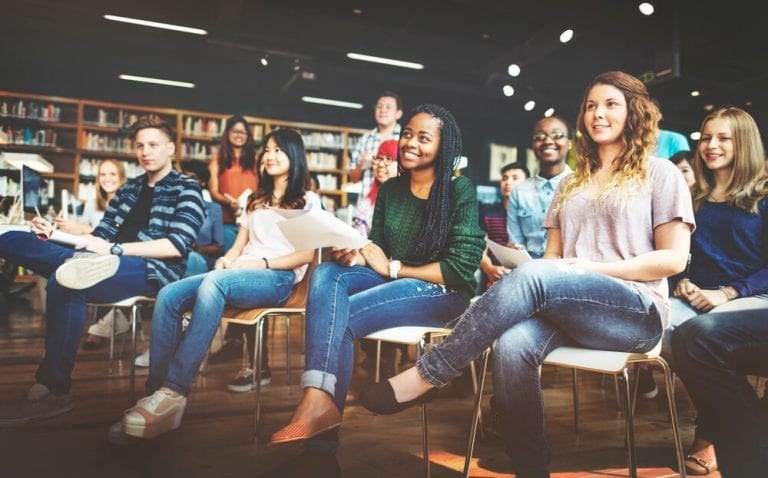 On the other hand, you have to attend to your connections, maintain them and steadily add new ones with a nice personalized message. Show your genuine interest in others' work. If you have questions that you feel someone from within your connections would know the answers to, message them or tag them in one of your posts to start a conversation while also drawing light to their talents in a more public setting. You will also need a content strategy.
Step 5: Cultivate Community
Have you thought about creating your own groups on LinkedIn to cover topics you're interested in?
Being the admin of topic-specific groups can also increase your brand credibility all the while, if done properly, keeping you in the loop of all significant happenings in your community. Forming a group around a neglected niche topic is also a great way to become a pioneer or even to create new trends in your field.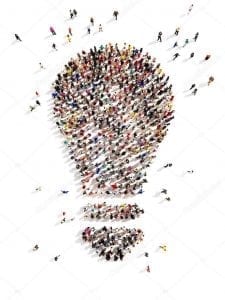 In every type of community, it's important to give back. Whenever you go on LinkedIn in search of food for thought, look for ways to contribute to this huge collective brainstorming session. Always strive to bring something to the table and be an asset  to the community. This will attract like-minded people leading to an intelligent, culturally rich network.
So in these weird, dubious times that we're experiencing due to a changing economy, it's vital to stay on top of your game. Using the 5 steps compiled in this article, you'll be sure to succeed – but don't forget: you must consider boosting and maintaining your LinkedIn profile as sort of a second job, especially at the beginning. Put in the work, time, creativity and your efforts will bear glorious fruit.