It's November 2020, and the United States is finally getting its arms around the fact that COVID-19 is still on its shores and that nothing will be the same again this year. Since March, when lockdowns first began, millions of workers have found themselves working from home, if not laid off from their jobs. Not only has it has been a trying time for everyone, but it also forced us all to rethink the way that we get things done. Many have realized that nothing would be normal again for a long time and that many industries would immediately begin to adapt to a new way of hiring. This presents several challenges, but at the same time, there are new opportunities that have been born out of this change. Today, we'll take a look at how the pandemic has altered the landscape for social workers and what kind of remote social work jobs are available for job seekers.
One industry that has seen a boom in new opportunities for remote work is the mental health space. The full impact of so many people having to work from home is not yet known, but early reports indicate that this may be taking a huge toll on the mental health of these employees. As such, mental health experts and therapists are in high demand.
Social Work Degree Guide explains how one might use their social work training to help out another person remotely:
Whether over the phone or through video chat on Skype, mobile mental health therapists are responsible for completing behavioral assessments, developing treatment plans, implementing health coaching, and helping patients overcome barriers to receiving mental health services through referrals. Most will be responsible for providing cognitive-behavioral therapy to assist individuals with depression, anxiety, post-traumatic stress disorder, and more strictly through online counseling methods.
It might seem a little odd or even slightly uncomfortable at first to offer mental health services remotely, but most clients have adapted to this practice quickly. Additionally, therapy is an essential service in a time of need such as the one that we live in now.
Another option for someone with a social work degree looking for work while in the midst of this pandemic is remote home care. The United States has an aging population, and that population needs a lot of care. It is immensely helpful to have home care options ready and available whenever possible. At the same time, it is not easy to visit someone's home in-person, what with all the health concerns regarding COVID-19. Thus, remote home care has become the preferred way to do this.
Remote home care does limit the direct interaction between social worker and patient, but it can still prove helpful overall. Sometimes, a family merely needs some helpful advice or tips that may be offered by a social worker. This can help the family members create a more comfortable and sustainable living environment for their elderly loved one.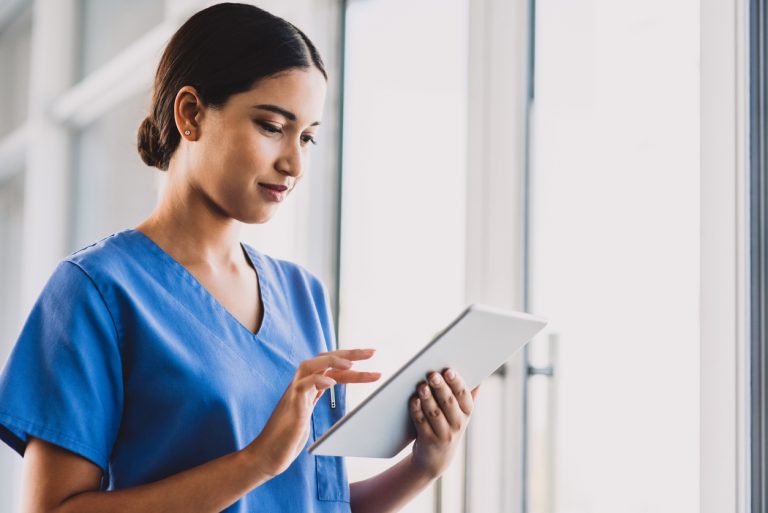 Teaching Future Social Workers 
Social work is needed all the time and requires a growing base of new social workers entering the field at all times in order to sustain itself. Thus, it is helpful to have some experienced social workers available to teach and train America's future social workers. Plenty of colleges, particularly those that are fully or at least mostly online, need instructors for their social work courses. Many of these remote social work jobs are part-time only and do not offer some of the benefits a full-time position would, but they have the advantage of being highly flexible for the instructor. That is a big asset in the uncertain times that we currently live in.
Just because many aspects of the world stopped turning due to the pandemic, it does not mean that certain needs do not carry on. It turns out that a lot of families have a big need for social workers who can help them with their loved ones' behavioral health. Social workers frequently work with children to correct behaviors that are destructive or could otherwise cause harm to others. Being a behavioral health coordinator is a high-stakes job that helps keep society safe while promoting the healthy growth of these children.
Many aspects of this remote social work job can be done virtually, and behavioral counseling is especially necessary during the pandemic. Just think about the number of children who are struggling to adjust to a virtual learning environment. This is something that can be changed with the help of a remote behavioral health coordinator.
Anyone who speaks a second language is in a great position to land themselves a job under almost any condition. And right now, things are looking up even more for bilingual job seekers.
Social workers deal with individuals who do not speak English as their primary language on a regular basis. Having someone who can interact with these individuals in their native tongue makes all the difference. Not only can more services be provided, but these services can also be provided in a faster and more comprehensive way when offered in the native tongue of the patient.
Bilingual counselors can get on the phone or chat virtually with a patient to help them with whatever issues they may be working through. Additionally, the demand for remote bilingual counseling is even higher now that everyone is under quarantine conditions.
Looking for a Remote Job in Social Work?
Those looking for remote social work jobs need not get frustrated or concerned that they will be unable to find what they are looking for. It turns out that this is a dynamic field with a lot of offerings available right now. The pandemic may have shaken up the entire world, but there are areas such as social work that may have a better chance of pulling through in a big way.
For example, technologies are paving the way for new ways of care delivery in the healthcare industry, like telehealth-enabled primary care, behavioral therapy, home care, and more.
Are you in the job market for entry-level social work jobs? Visit Lensa's job search, upload your resume, and start looking for your next role today.