Remote work is rapidly becoming the new normal for many. The notion that workers must be restricted to physical offices has long been a thing of the past. You might be surprised how common it is for a company to be headquartered in San Francisco, but have its research and development team operating in another city or even country (if you're wondering how we know that, let's just say a little Lensa bird told us).
Countless companies have changed their work culture since the coronavirus pandemic as well. It is utterly ordinary for businesses to spread their teams around the planet, according to their needs and areas of specialization.
Businesses and individuals alike are slowly coming to terms with the fact that much of traditional office work can be done just as effectively from home, wherever "home" is. Often, those tasks can be done better from remote locations.
From data entry jobs to content creation and marketing, the list of booming industries and occupations for remote work is long. Work from home could overtake the office job in popularity. The result? Companies have an opportunity to make changes that advance their workers' well-being.
In this article, we'll shine the spotlight on three countries that excel at remote work. We'll also explore potential lessons they can teach employers.
Before we jump in, a brief interlude on how we got here.
Remote Work Roots: The Digital Nomads
To understand remote work today, you have to consider the freelancer community, or digital nomads. This trend has been on the rise for over a decade, but has become even more popular as people seek to reduce stress and escape the humdrum working world.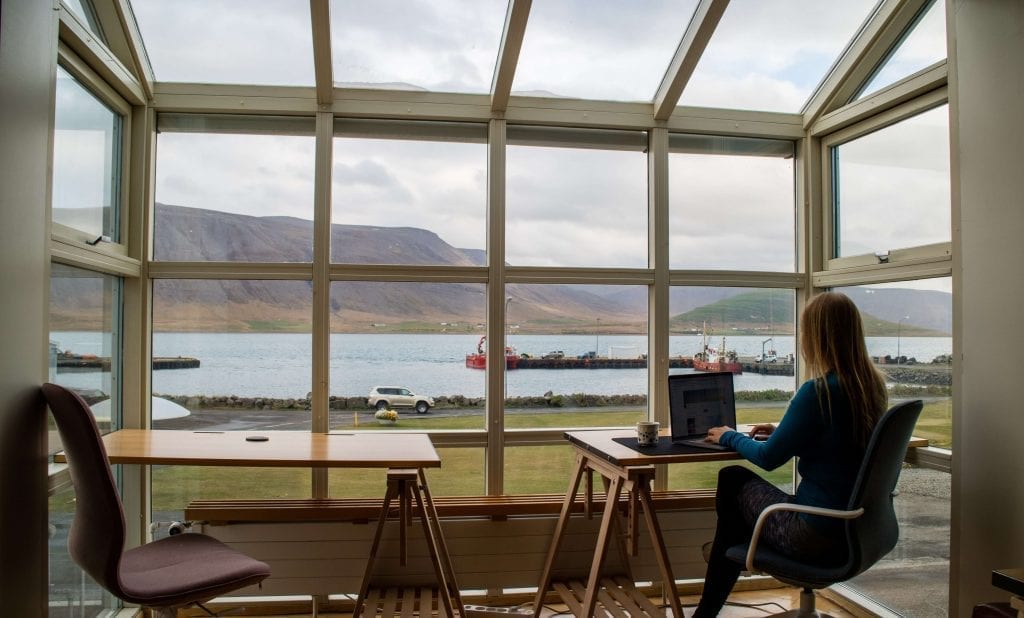 Anyway, who doesn't like the sound of finishing up that sales presentation while soaking up sun and surf on a beach in an exotic country? This fantasy is now reality for many people. Business and pleasure mixed – shaken, not stirred? Bartender, bring us three!
COVID-19 has thrown a damper over this dream, at least for now. Nevertheless, remote work has proven to be a saving grace for the global workforce during this trying period. Socially distancing from colleagues, friends, and even family members poses unique challenges.
Many companies have risen to the occasion and found ways to function outside an office environment. Their success or failure at this owes a lot to the culture and government in which they operate. 
Some are better at remote work than others. In countries that were prepared for remote work, workers are used to holding regular Zoom Meetings in their home offices. These modernists broke free from 9–5 office hours long ago. Companies in these countries had an advantage – one that sets an example for other nations.
Remote Work: Top 3 Countries
Beachy surroundings might sound tempting for marketing strategists or copywriters. But it's important to note that many factors affect the remote work experience. Things like good WiFi, a low cost of living, the ability to pay digitally, and the existence of a community of like-minded individuals and businesses make a huge difference in whether working remotely is a utopian experience or the job from hell. The three countries on this list get most of those factors right – most of the time. Let's take a look.
The Dutch can teach us all a few things, and not just about bicycling!
To begin with, remote work was never a problem for the Dutch. With 13.7% of people in remote work, the Netherlands boast robust internet security, generous sick leave programs for workers, and a high-speed Wi-Fi infrastructure. In short, the Netherlands is a remote worker's dream – and not just because Dutch weather can make leaving one's living room to commute to an office seem like a nightmare in contrast.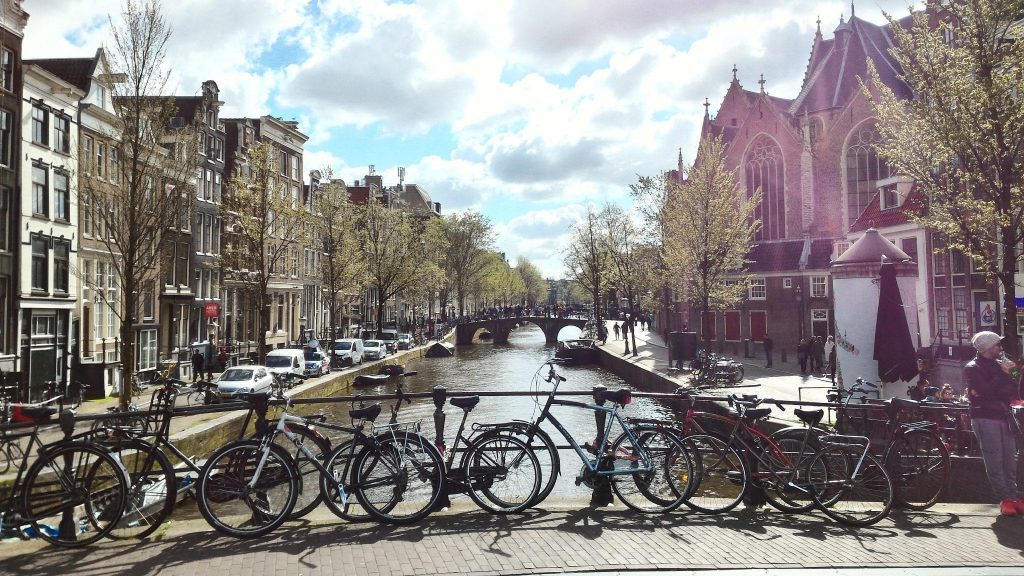 In addition to those advantages, the Netherlands are also home to one of the world's most dynamic startup scenes. This allows almost anyone to thrive at remote work. From booming clusters of co-working spaces to a vast network of remote-work-friendly cafes, the ground is fertile with work-from-home potential. The result is a highly attractive environment for solo entrepreneurs and freelancers who revel in the freedom to shape their own work experience.
With that in mind, it's not surprising that the Dutch did not panic when faced with an outbreak. The work situation, at least, did not differ drastically from the culture they already had. The government highly encourages its citizens to comply with social distancing measures, but for many Dutch, it wasn't so much a struggle working flexibly and adjusting to different time schedules.
Employers in the Netherlands have long been accustomed to this setup, which is new to so many other countries. For example, employers trust employees to do their jobs and abhor micromanagement. As a result, remote workers have more control over their time and are more productive.
With the largest number of Wi-Fi hotspots in the EU, ample co-working spaces, and convenient transport, Germany lags just behind the Netherlands. Its capital, Berlin, is truly where the fun is at and has always ranked at the top for remote workers, entrepreneurs, and freelancers. There are more coworking spaces in Berlin than anywhere else in Germany.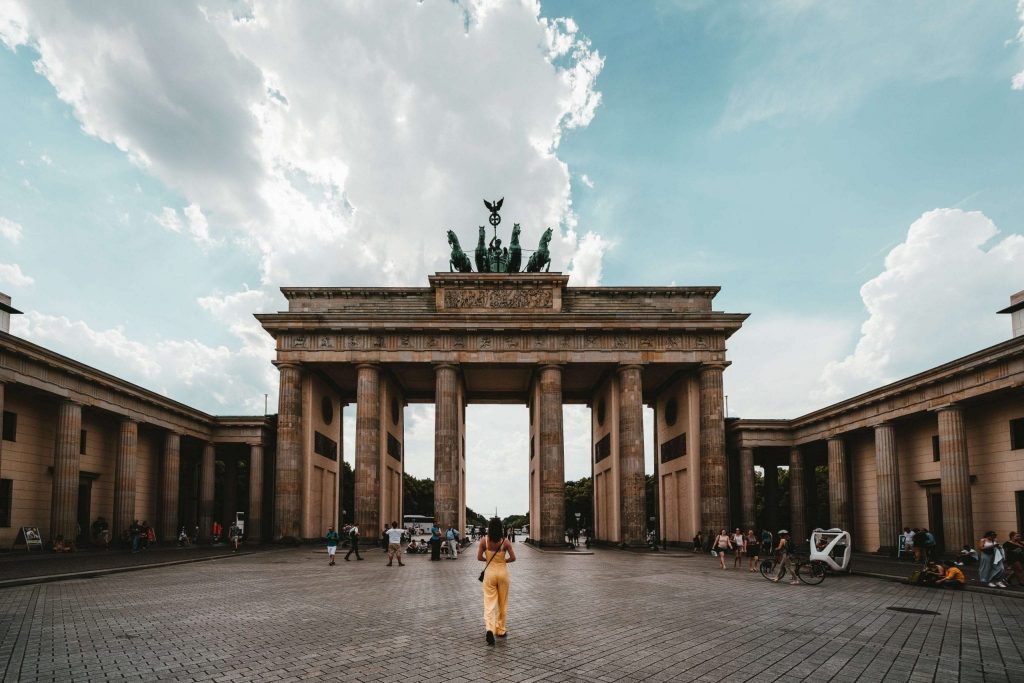 The city also houses a thriving business culture and is teeming with startup incubators. Diversity is also a plus: the startup ecosystem attracts many entrepreneurs from abroad, who in turn help build networks and companies. The city is brimming with opportunities to work across a wealth of industries. Twenty- and thirty-somethings from around the world flock to Berlin. The majority of these young people are highly skilled.
Ultimately, Germany combines quality of life and an international working environment with low office infrastructure costs, leading to higher productivity as well as greater work satisfaction and flexibility. The cost of starting a business is quite low in Germany compared to the global average. In addition, Germany has a growing number of female founders.
At the beginning of the COVID-19 outbreak, many countries went on lockdown. But what about South Korea?
There, it was business as usual. The South Korean government implemented a controversial contact-tracing app to monitor compliance with social distancing rules while also alerting authorities to hotspots for new cases. Thanks to these measures, the South Korean economy avoided a nationwide shutdown.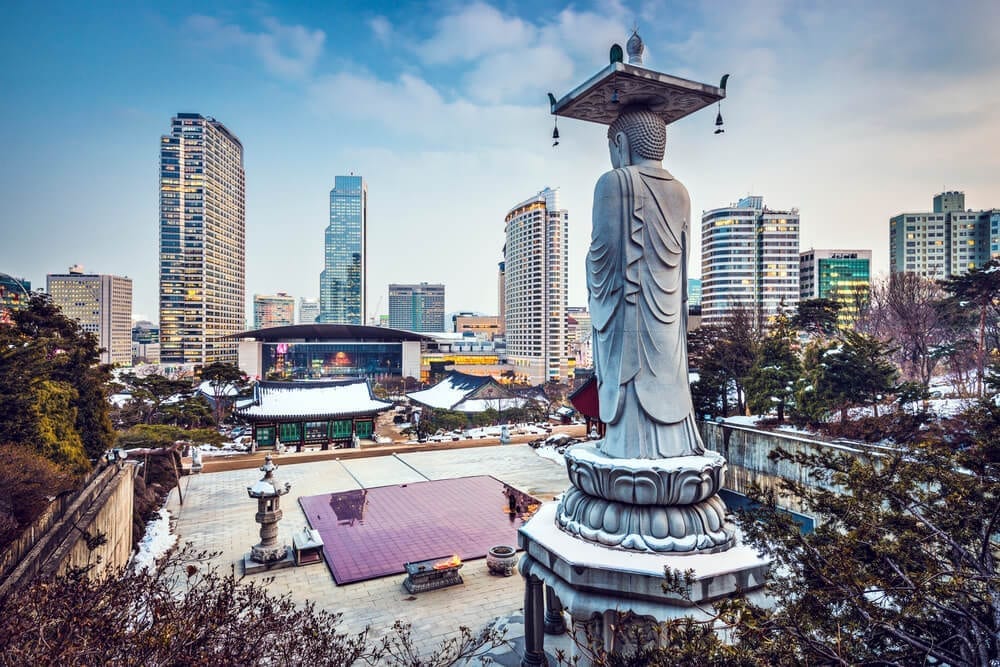 South Korea is known for its rapid and spectacular rise from one of the poorest countries in the world to a highly developed country within just a few decades. From production and banking to the globally celebrated K-pop music industry, cinema, and television, the country has become a hub of opportunity for job seekers and tourists alike.
As an added bonus, South Korea has one of the fastest internet speeds in the world, and that at the low cost of $30 per month for the average user. Cashless payment is widely available.

In short, companies and governments alike could benefit from emulating South Korea with regard to remote work.
Wrap-Up: Remote Work is the Future
The trend towards remote work is unlikely to change. Cultures everywhere should learn from the examples of WFH-friendly countries such as the Netherlands, Germany, and South Korea. The future works remotely!