The Resume is Alive and Kicking in 2022. Here's Why.
Don't feel like reading? Listen here!
The resume is dead.
At least that was the case, according to this 2018 article titled The Resume Is Dead. Here's What Innovative Companies (Including Tesla) Are Using to Hire Instead.
The solution? Algorithms and artificial intelligence (AI), the article said. Tesla, Accenture, LinkedIn—they're all tossing resumes and having candidates complete brain tasks like quizzes or puzzles instead. The AI then measures a person's ability to multitask, indicates problem-solving skills, and even shows altruism levels.
This 2017 LinkedIn post titled, The Resume Is Dead: Here's What To Focus On Instead, says, "it's time to stop hiring people based on what they say they can do. You should be hiring doers, not tellers. Moving beyond the resume is a critical first step in doing so."
Other articles and social media posts said that online portfolios, personal blogs or websites, and social media would replace the resume. These are more personal, people said. 
It's now 2022, and here we are.
The resume is not dead. 
Why We Need Resumes
"The resume is not dead and will never be dead because recruiters and managers need a quick fact sheet on paper, text, or email about a person's best qualifications, relevant skills, and best work stories," says Kathryn Troutman, President and Founder of The Resume Place, Inc. and Federal Career Training Institute.
Troutman is the author of the Federal Resume Guidebook (currently in its 7th Edition) and five other publications on federal resume writing. Troutman reminds us that resumes are mandatory for federal government jobs and are still a proven, reliable tool for the American job-seeking public.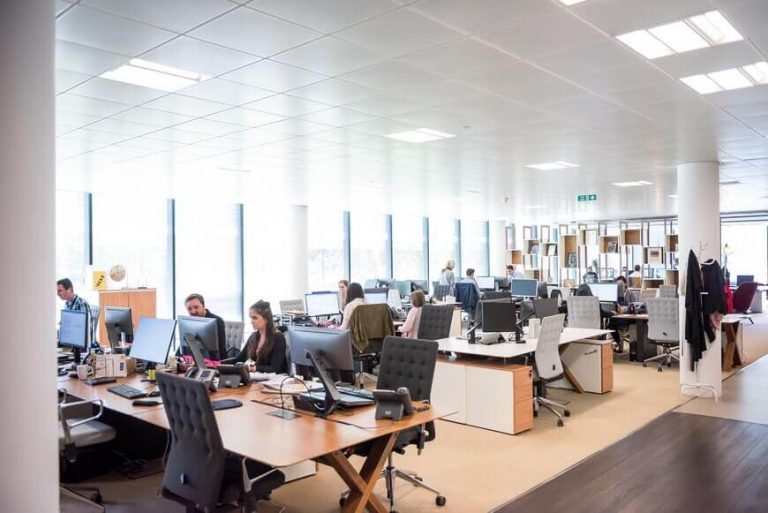 But what baffles Troutman—and others—is that so many professionals against using a resume cite a lack of time or the often-clunky application process as a reason they don't want to sift through resume after resume to find a few potential candidates. Where do we see these comments? In articles, and on social media, where these same people citing a lack of time or busy schedule are spending time commenting on the need for resumes. 
We are always reading, Troutman says. Why not spend time reading a few resumes to find the right person for your role or company?
"People read emails, texts, and online all the time," says Troutman. "We read all the time—maybe more than ever on our phones. And the resume can be read online. Why not read a great, interesting, targeted resume with qualifications that match the job advertisement?"
Why Small Business Owners Still Use Resumes to Attract Candidates
Lori Ames is the founder of ThePRFreelancer, Inc., a New York-based public relations agency specializing in non-fiction book publicity.
"I'm a small business owner," says Ames. "I need something that shows me someone's experience, and if possible, indicates their passion or what they'd like to be doing. Could I go look someone up on LinkedIn? Of course. But if I'm doing the hiring and that person is doing the job seeking, and they want to work for my firm, I believe the effort should be on the job seekers' part." 
The resume is not perfect. A resume can be filled with inaccuracies—lies—and a lack of related information. But it works because "a resume is a door opener and conversation starter," says Ames.
A Resume Helps You Stand Out
Ames received over 30 applicants for a recent entry-level job opening—and almost all the resumes looked the same. But the candidate who stood out—and who eventually got the job—included internship information on her resume that, according to Ames, "happened to make her the ideal person for the position I had open."
Don't Forget the Cover Letter
Ames also recommends a cover letter. The person she hired also included a cover letter. Of the 30 applicants, only three had cover letters.
"The last few times I've run ads, I've felt like most applicants were just hitting the apply button without really even reading the job description," says Ames. "A cover note or cover letter explaining why they were interested in the job could have made the difference. Some of the resumes just didn't seem applicable, but if they had written a note that included something about why they wanted a job, I probably would have interviewed them. I never mind training someone who has a genuine interest." 
Networking Only Gets You So Far
You don't need a resume if you know how to network your way to a job. That's another common theme among the anti-resume crowd. 
But here's the reality: People who are doing the hiring in many of today's organizations—especially at smaller companies—are not connected to industry movers and shakers. They don't have a laundry list of connections they can reach out to. And they don't use LinkedIn.
These are people like the local sales manager at a printing plant who needs to hire a few sales reps. They are your email marketing team manager who needs to hire a contractor or replace someone who left the company. They are an extremely creative art director but an introvert who clams up during the interview process. 
Suddenly all of these people are thrust into the spotlight and have to hire. And even if they reach out to their connections and miraculously land two or three potential candidates from those connections, they still need to learn about the candidates. And the best way to do that is a resume. It's not the be-all and end-all, but it's a conversation starter.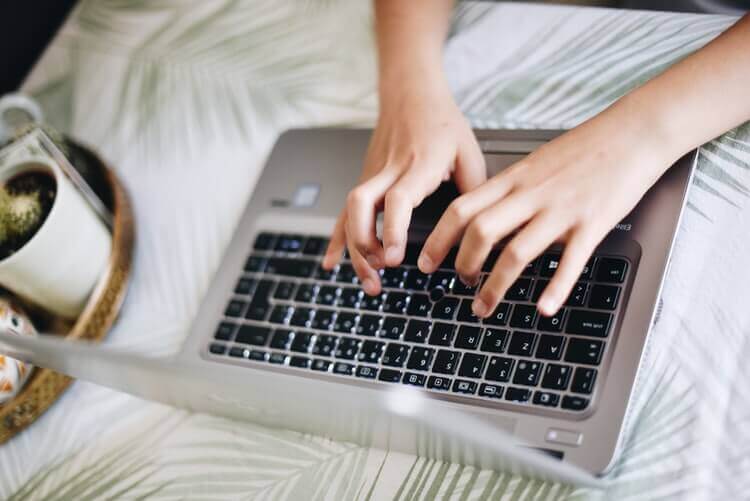 Resume Writing Tips 2022: Customize Your Resume to Get Noticed
The resume is the first step to getting your foot in the door, says Randi Weitzman, Executive Director of Technology Staffing Services at Robert Half, a specialized talent solutions firm.
"A carefully crafted and customized resume is still the best way to discuss your skills on paper," says Weitzman.
Dave Arnold, President of Arnold Partners, an independent CFO search firm for technology companies, agrees.
"The resume is still your best tool to unlock the door to career opportunities," says Arnold. "The key is to keep it fresh, customized, and relevant."
Where to Begin: Create a Master Resume
Arnold recommends job seekers create a master resume that does not ever change. This version features one's career history, including job titles, employers, and dates of employment, with achievements and successes for each job. Add education, certifications, technology and software skills, and update regularly.
"This is the foundation," says Arnold. "Do not think that a resume is one and done. It needs to be a living document that shines a light on the dynamic subtleties of each role you have been in. Bullets under each heading may differ greatly depending on what skills and experiences you want to highlight."
If you're using an online resume builder, you'll be guided through the process of making a standard resume that features all the information you need to get hired, including any extra information that would help highlight your talents as a candidate.Through an inflexible structure, your resume gives recruiters the chance to compare candidates objectively, appraising who is suitable for the role. Your educational history and professional career should be a complete chronological account of your life, and any gaps will need to be explained (for example, if you took a gap year to travel).
Customize for Specific Skills
Then when the time comes, create a new customized resume for each specific job. Use the master resume as the guide to get started.
"Most professionals past the stage of entry-level roles have more experience than we can jot down on one or two pages of a resume," says Arnold. "So, the key is to tie your relevant experience to the role you are applying for in the current version of your resume."
Weitzman says those who aren't customizing for specific skills and jobs will be overlooked. This is especially important in the fast-changing world of technology and IT-related roles. 
"This means emphasizing your technical skills, the ones that will be needed for the particular job, and also the soft skills that can often set yourself apart from another candidate applying for the same job," says Weitzman. "In addition, having powerful ROI statements will help differentiate. How someone may have saved time, money, or generated revenue for an organization is of great interest during the interview process."
LinkedIn is Necessary, But Not Enough
Arnold scoffs at the thought of relying solely on social media or a LinkedIn profile.
"Some people say to me, 'I don't use a resume anymore, just use my LinkedIn profile,'" says Arnold. "This is weak. While your LinkedIn profile allows you to share a ton of information about yourself, it is not the entity that I would go changing for every new opportunity."
The Resume: A Guide for Both the Employer and Job Seeker
Additionally, resumes are an excellent tool for those in transition, according to Maureen B. Weisner, co-founder and Managing Partner of boutique career-consulting firm KICKSTART Your Transition, which specializes in working with individuals in or approaching transition, typically involving career change, divorce, education, and other work/life events. 
Your Resume Can Help You Prepare for an Interview
"The purpose of a resume is to secure an interview, so when we prepare candidates for next steps, it is an important part of the process," says Weisner. "Especially during COVID, how have you filled in the gaps with certifications, and/or relevant experiences? Having it readily available on a Zoom call serves as a reference point, calms nerves, and can also help the candidate guide the interview(er)."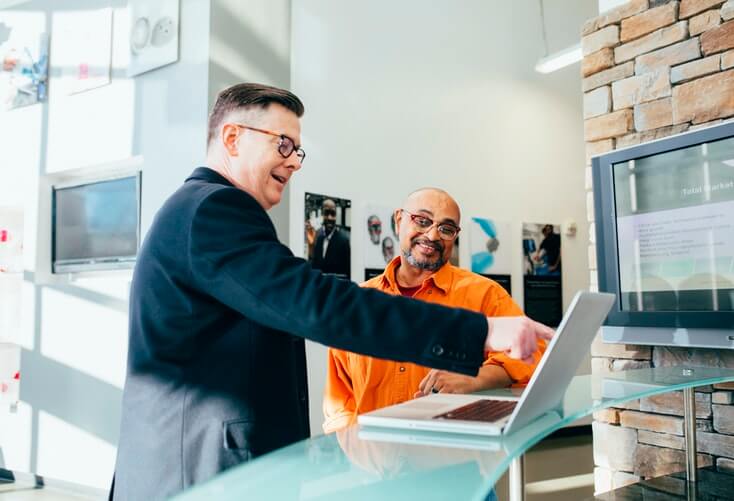 A resume also serves as a job seeker script—a calling card from which to expand upon, says Weisner. For example, a resume can also be used as an: 
Organizing tool:

Writing a resume forces job seekers to assess and identify skills, post job history descriptions in chronological order along with any other skills and achievements that may relate to the position. 
Brag sheet:

More than a summary of qualifications for the position, a resume can make a candidate shine with proper formatting and a flow that supports professional growth, interest in the job, and benefits to the employer.
Clarity:

Keywords, easily scannable in bullet form, backed with a success story or proof of accomplishment, helps showcase achievements and results. 
"We often forget what we ate for breakfast, let alone a success story or current experience to bring forward," says Weisner.
The Resume of the Future: What Could Change?
The resume is not dead. But it is evolving. Online portfolios are becoming more prevalent in job searches, says Weitzman. 
Videos Can Make an Impression
"In my opinion, the resume will always be around but providing samples of work through a portfolio, such as a video, is powerful," says Weitzman. "We are seeing more and more job candidates use video and it helps personalize it by showing their interpersonal skills. Whichever format the job seeker chooses, it's important to remember that the resume is essentially a marketing brochure with one core purpose: Convincing a prospective employer to contact you for an interview. So, make it easy for them to choose you by 'speaking' directly to them and their needs through this critical document."
Arnold also likes videos. 
"Why not tell a little story about yourself to break the ice," he says. "Our smartphones have become little movie studios now; it is not that hard to make a fun-serious video clip that may open the door to further conversation."
The reality is the resume is not dead. And won't be anytime soon. 
But…
"The resume better be interesting, or it will not be read," says Troutman.