Are Your Resume and Cover Letter a Complete Mismatch? Here's What You Need To Do
Scouring ads for that GOAT job, making your resume kind of instagrammable (if not super LinkedIn-ish), practicing some job interview questions—all this could be fun.
Writing a resume and cover letter that will blow the recruiter's mind and work perfectly together—that is way less fun and often entirely intimidating.
The annoying thing is—you can't go with just one of these documents. Statistics say that at least 56% of employers expect you to attach a cover letter with your resume.
And there is a reason for that.
A great resume does more than just win interviews—it highlights your core strengths and accomplishments in an organized manner.
But a cover letter that's tailored to your resume? It will:
Emphasize your industry knowledge and experience
Address the gaps in your employment history
Demonstrate the talent you bring to the company
Explain why you're a good fit for the team
Your cover letter is an important aspect of the application process, but the way you modify it to suit your resume is what sets you apart from the crowd.
Want to learn the ropes? This guide will show you how to write and format a cover letter so that it works perfectly with your resume.
Know the Difference Between a Cover Letter and Resume
The resume is usually nothing more than a rundown of your educational and professional background and greatest accomplishments, but the cover letter is your chance to let your personality show and your resume shine.
Besides emphasizing the top skills from your CV, a cover letter also illustrates how you can help achieve the company goals. It informs the recruiter that your work experience makes you an ideal fit for the role.
Source: HayDmitriy
The two documents should work together to get you the interview, but there are some significant differences between them:
| | | |
| --- | --- | --- |
| | Resume | Cover Letter |
| Purpose | Is a comprehensive summary of your profile | Serves as an introduction to your resume |
| Writing style | Impersonal and formal | Formal but conversational |
| Length | One or two pages | Always a single page |
| Formatting | Contains concise info specific to the role in the form of bullets and lists | Bullets and paragraphs describing your skills, interest in the role, and work history |
Tweak Your Cover Letter To Match Your Resume
Submitting your resume with a generic cover letter? A hiring manager will die of boredom.
Together, these documents can be a winning combination—when they're drafted to go hand-in-hand. So how do you make them work?
Customize, customize, customize!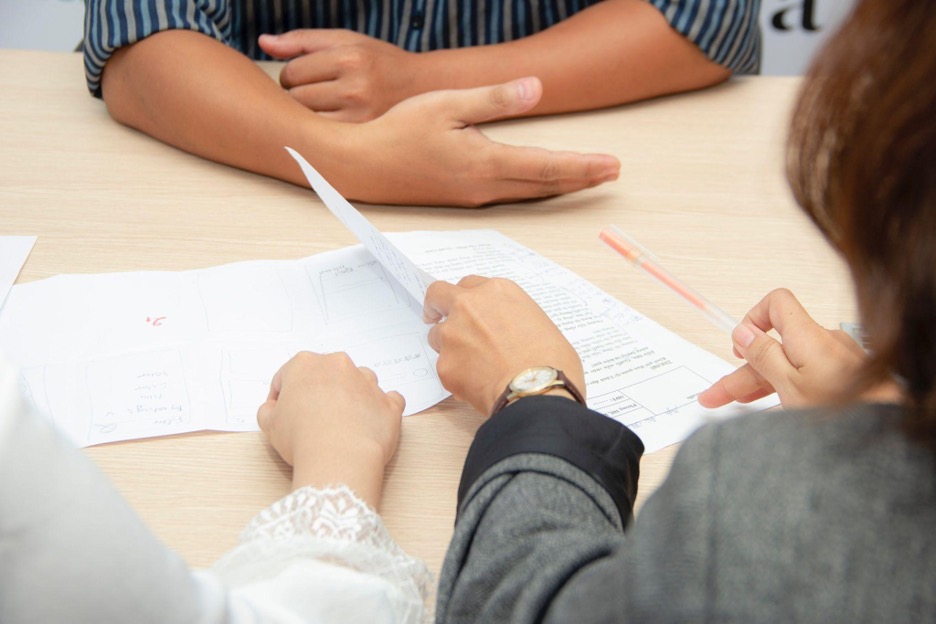 Source: Van Tay Media
Why does this work? Because having a unique and coordinated style in both documents will:
Show a recruiter you've put in the extra effort—Your cover letter is an elevator pitch (without the elevator part) that justifies your interest in the job and confirms how serious you are about the role
Define the line between competing candidates—Candidates going for the same role often have similar qualifications—a well-drafted resume and cover letter that highlight your strengths will set you apart from the crowd
Validate everything you mention in the resume—Coordinated docs provide a factual insight into your employment history and help confirm every information you've provided, including your core competencies
Clarify anything that can't be placed on the resume—Using both documents allows you to highlight certain facts that can't be added to a resume, such as a potential career gap, a career change, or the contact details of the person who referred you for the role
How To Maintain Consistency in Your Cover Letter and Resume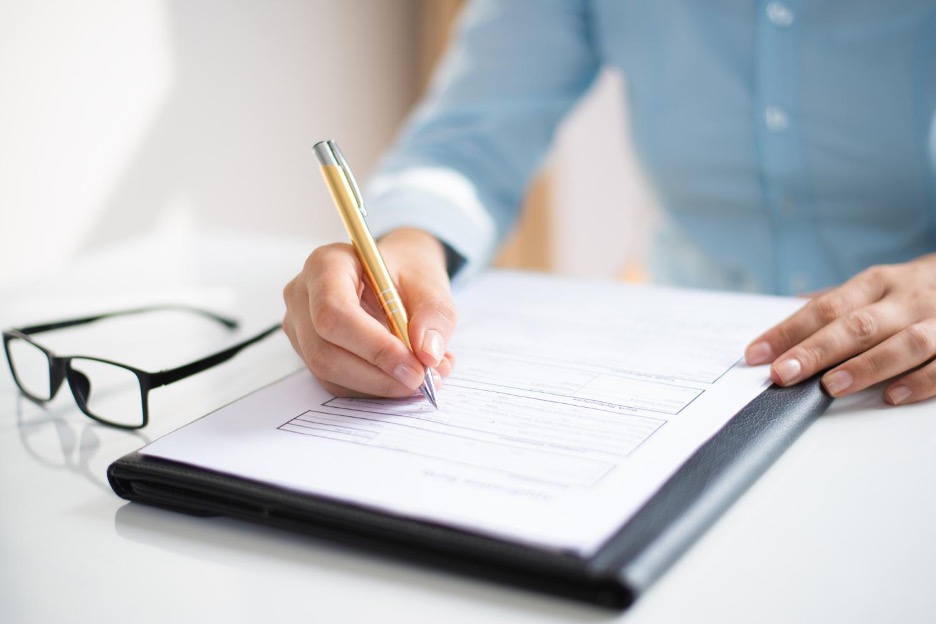 Source: katemangostar
There's no beating around the bush here. Certain parts of the cover letter should match the info mentioned in your resume.
Hiring managers have a lot of applications to review—you want to make it easy for them to find key details in both docs.
It also helps when the basic outline of your cover letter complements the resume, which involves keeping the design and margins in both documents consistent.
Ensure the following aspects of your cover letter and resume are the same:
Contact information—Keep your name, contact number, email address, and home address (if necessary) the same in both documents. This info is displayed in the heading of a cover letter and the top corner of the resume
Educational qualifications—Summarize your academic background in a cover letter and resume as per the role you're applying to. It can include the name of your high school, university, or any literary honors
Formatting style—Use a similarly formatted cover letter and CV. Both documents should have bulleted lists and must feature the same font style and font size
Keep Certain Elements in a Cover Letter Unique
While some components of a cover letter and resume should match, you also need to figure out when you can ditch the repetition and get your creative juices flowing.
Give recruiters and hiring managers a fresh perspective of your professional profile.
You'll do this by tailoring your cover letter according to the company's requirements and expectations.
You should:
Greet a hiring manager professionally
Write a strong intro
Make your skills pop
Ask for an interview
End your letter professionally
Greet the Hiring Manager
The salutation is your first chance to differentiate yourself from the competition—by actually doing it right.
Do you need to know the recruiter's name? No.
Is it good if you do? It can be.
You can do some research on the recruiter by browsing through the company's website or their LinkedIn page. But don't go overboard with it. Not using their name won't exactly make or break your chances at the company. Using a generic salutation is perfectly fine.
Follow the salutation with a comma, leave one line blank, and then continue writing the introductory paragraph of your cover letter from the next line.
Here are examples of how you can address a cover letter:
| | |
| --- | --- |
| When You Know the Contact Person | When You Don't Know the Contact Person |
| Dear [Name of the Recruiter/Hiring Manager], | Dear Hiring Manager, |
| To Mr., Ms., or Professional Abbreviation:Doctor (Dr.),Reverend (Rev.),Professor (Prof.), | Dear Sir/Madam, |
| To [Name of the Hiring Company/Department Head], | Dear Human Resource Manager, |
| Dear [Name or Title of the Point of Contact], | To Whom It May Concern, |
Introduce Yourself With a Punch—Create a Strong Intro
When introducing yourself in the starting line of the cover letter, be honest and confident. This is your chance to explain what attracted you to the company in the first place. Once you've explained your interest in the role, mention a core strength that aligns with the job description.
Do you have a significant career highlight that shows off your abilities perfectly? Have you received a promotion? Overachieved your sales target? Increased the social media ROI by 25%?
State it clearly and connect this info to the company's needs. Play the numbers game—quantify your achievements and show the employer you're capable of producing results.
An experienced candidate can list tangible results to demonstrate their expertise.
But, what if you are fresh out of college looking for a job? Or you have just finished high school and are ready for your first job? Not having any impressive numbers to show on your entry-level cover letter is annoying. But not hopeless.
The first rule of writing a strong intro is not to be shy about the work (anything relevant to the role) you've done. Opening with an out-of-office accomplishment can also help you land an interview for your first job.
To reinforce your commitment to getting the job, your intro can include:
Any volunteering activity with a local or regional nonprofit
A freelance project you decided to take on during a break
An internship program with a reputable company or brand
An online certification you've received for learning a new skill
Or you could just skip the punchline and open with your enthusiasm for the role.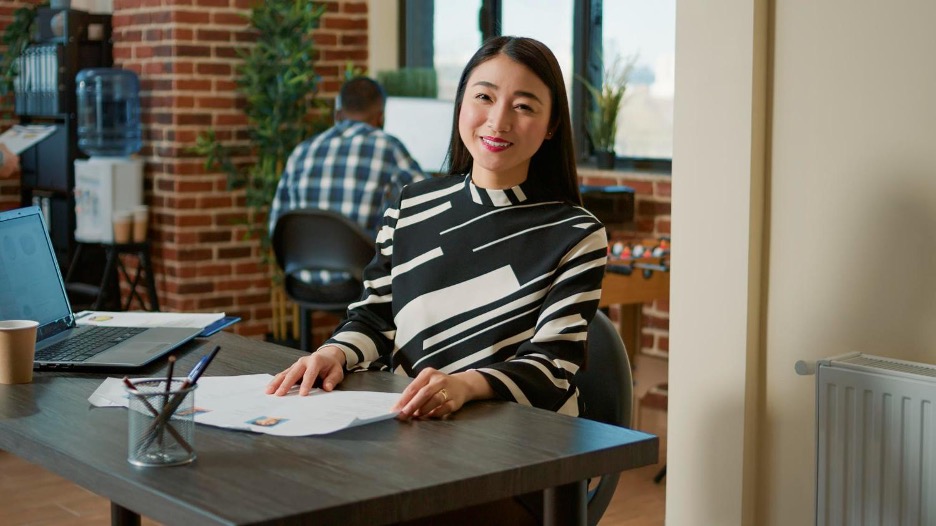 Source: DCStudio
Pick and Choose Your Skills From the Resume
You want to take cues from your resume when it comes to skills—but refrain from doing any word-for-word repetition.
A cover letter is necessary as a unique and separate document. It gives context to the skills and accomplishments clinically expressed in your resume. And what you want to highlight—and how—depends entirely on you.
Pick out transferable skills that have the most relevance to the role. Choose those that have a story behind them and—even better—an example.
If the job posting, for instance, mandates experience in research projects, and you handled such a project recently—this is what you want to emphasize.
List those skills first, and then use examples to demonstrate how they helped achieve business goals in your former company. And emphasize that those same skills can do wonders for your target company as well.
Here are a few examples that should help you demonstrate your best skills effectively in front of a hiring manager:
| | |
| --- | --- |
| Core Strengths on Resume | How To Transfer Them to the Cover Letter |
| Problem-solving skills | Explain the strategies you applied to resolve a workplace issue/conflict between your team members |
| Proficiency in Microsoft Office | Describe your willingness to learn new tools and technologies and talk about software certifications (if any) |
| Ability to lead and mentor | Give an overview of the team you've managed in a prior position to emphasize your interpersonal skills |
| Excellent written and verbal communication skills | Show off your writing skills in the cover letter—make it stylistically impeccable and eliminate any grammatical errors. You can use an example to illustrate when your excellent communication skills saved the day as well |
Another way to showcase your expertise and reliability as a professional is by sharing:
Any performance reviews or recommendations you've received on your LinkedIn profile
Your portfolio that showcases your work samples
Links to a personal blog/website
Your publications on the web
End With a Call to Action
The concluding paragraph should summarize your interest in the role—you will nail it by completing the following steps:
Highlight core values that align with the company's work culture
Politely ask for an interview (either in person or an online interview)
Thank the hiring manager for taking the time to review your application
Conclude With a Professional Sign-Off
Once you're done with the closing paragraph in your cover letter, you need to sign off professionally.
Use any one of these salutations:
Sincerely,
Best regards,
Regards,
Respectfully,
Kind regards,
Thank you,
Before Sending—Make Sure You've Got Everything Covered
Once you get the basics covered, think about what else belongs in your cover letter. It's a suitable document to explain elements that would be too glaring if you only mentioned them in a resume.
Every professional has at least one warning neon sign that needs to be clarified to the recruiter. What would yours be?
Do you maybe have to explain an employment gap? Are you pursuing a career change? Do you need to relocate to a new place? Perhaps you're a stay-at-home mother who wants to rejoin the workforce?
It could even be something positive, such as mentioning a referral, but you might feel too awkward about doing it.
Learn how to:
Address gaps and other non-standard elements
Mention a referral
Explain Anything That's Out of the Ordinary
Some companies (less than ever, thankfully) seem to have a problem grasping the fact that people sometimes take time off work. To raise their kids. Take care of sick family members. To binge Grey's Anatomy for two years.
If you want to paint a clear picture of your work history, you should explain the reason behind the gap. Don't lie or hide any facts. Get right to the point.
Where should you do it? You have a few options. You don't want to start with the explanation for the employment gap and scare them away by using the word "parenting " in the introduction.
The two best options are to do it:
In the main section—Use one of the bullets in your list of skills to address the issue. This is the best place to mention gaps and career change without going too deep into it
In the closing paragraph—Choose this part if you need to elaborate some more. For example, if the job is in another state and you're willing to relocate, this is the place to explain your plans
Address a Referral
Though there are different types of cover letters, the opening paragraph remains somewhat the same—unless you're writing a referral cover letter.
In such a case, mention the name of the referral in your introduction and describe your connection to this person.
For instance, you can say, "My colleague [Name of the Referral] recommended that I contact you directly about the business development associate position at your [Name of the Company]. [Name of the Referral] and I have worked closely in the retail industry for years, and he/she thought that as a successful, award-winning salesperson, I would be an excellent addition to the team at [Name of the Company]."
Make Your Cover Letter Readable by an Applicant Tracking System
Making your resume and cover letter complement each other was a part of the "customize, customize, and then customize some more" process. What lies ahead?
While your cover letter might have an inspiring story to tell, chances are it'll get rejected by an applicant tracking system (ATS) if not properly optimized for it.
What most job seekers don't know is that before their resume or cover letter reaches the hiring manager, it will be screened by an applicant tracking system. Companies shrink their applicant pool with this software. It works by eliminating applications without specific keywords—usually skills and experience mentioned in the job posting.
You don't want your resume and cover letter to get scrapped before they are reviewed by a hiring manager. To ensure your application passes the ATS screening, you need to include relevant keywords in your cover letter and resume contextually, as well as to:
Remove colorful images, charts, or any other graphics
Avoid weird fonts or different font sizes in the content
Not add relevant contact info in a header or footer
Landing the Right Job With a Resume and Cover Letter
Are you done optimizing your cover letter and resume? Now comes the difficult part.
There's no sugar coating this—job hunting is an absolute pain!
Sending multiple applications is a given—23% of the unemployed people reported applying to over 30 jobs within a year. Even then, only 2% of applicants actually get an interview.
On average, it takes about 29 weeks to land a job—and that involves browsing multiple platforms for hours on end, hoping to find something remotely decent.
Wouldn't you rather…not do that?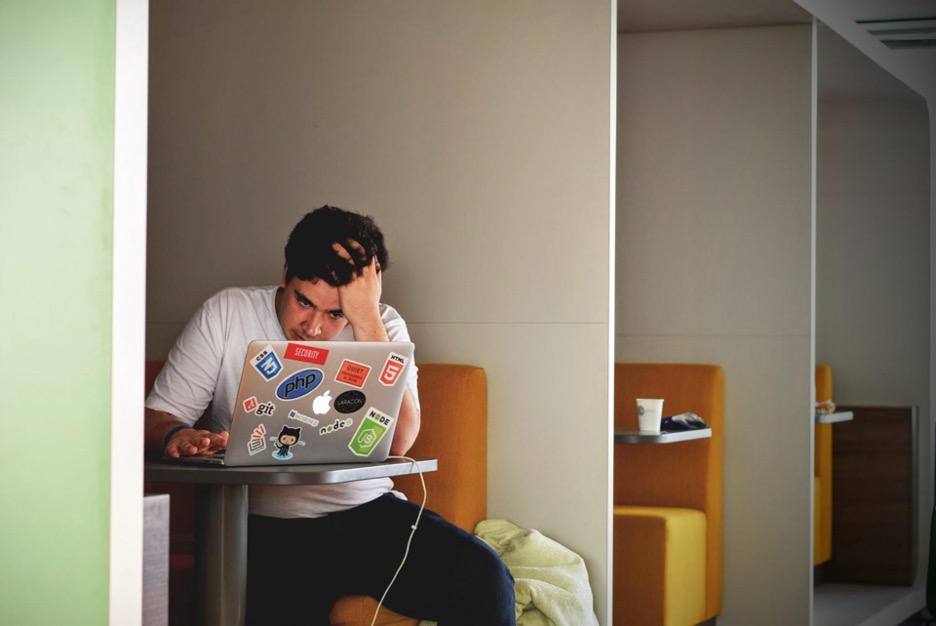 Source: Tim Gouw
You don't have to. There's a simpler, more efficient solution—our AI-powered platform— Lensa. Lensa provides job seekers with relevant ads from multiple sources compiled in one place. We also help you find jobs that are suited to your needs—fast.
When you sign up for our app, you get to:
Access job ads from all major hiring platforms
Identify your professional strengths by playing the Workstyle Game
Find out whether your resume is ATS-friendly or not
Receive customized job recommendations via email or SMS
Simplify your job search by applying appropriate filters
Get more info about the hiring company you're interested in joining
Register for Lensa Under 5 Minutes
Create an account on Lensa and simplify your job hunt.
All you have to do is visit our website and follow these steps:
Type in the desired job title and location
Click on the Search button
Enter your email address
Click on Submit
Feature image source: apid