How to Succeed in Sports Analytics Careers
Let's talk about sports analytics careers. Don't feel like reading? Listen here!
Global interest in the 2022 World Cup was at an all-time high. Billions of soccer fans from around the world tuned in to watch the world's most popular sporting event. 
In addition to intense competition, viewers are now provided with more analytics than ever before.
For example, the 2022 World Cup featured 11 new advanced metrics that were available to global digital and broadcast audiences for the first time. The analytics focused primarily on player and ball tracking data, providing fans with never seen analytics that enhanced their viewing experience. 
It's no secret that analytics have taken over sports. NFL fans can get Next Gen Stats powered by Amazon Web Services (AWS) on their smartphone. Announcers talk about "what the analytics" says throughout the game. Teams in all major sports hire leadership positions to oversee the team's analytics department and a diverse staff with a variety of skills to work in the analytics department of the organization.  
Sports Analytics Careers: Where Are the Jobs? 
But a career in sports analytics doesn't just involve working for a professional sports team. Some companies' sole business is to provide analytics and data to clients. Sports analytics professionals are needed for a variety of roles in the world of fantasy sports, the fast-rising sports-betting industry, in large corporations and technology companies across the world. 
And it won't be slowing down anytime soon. 
New opportunities in sports analytics are consistently developing. For example: Pickleball.
Pickleball continues to grow in popularity. Major League Pickleball has expanded from 12 to 24 teams. And while celebrity owners like Tom Brady and LeBron James continue to make headlines, there are more amateur players picking up a paddle and showing a passion for pickleball than ever before. That has led to an entire business model created to help rank pickleball players of all skill levels.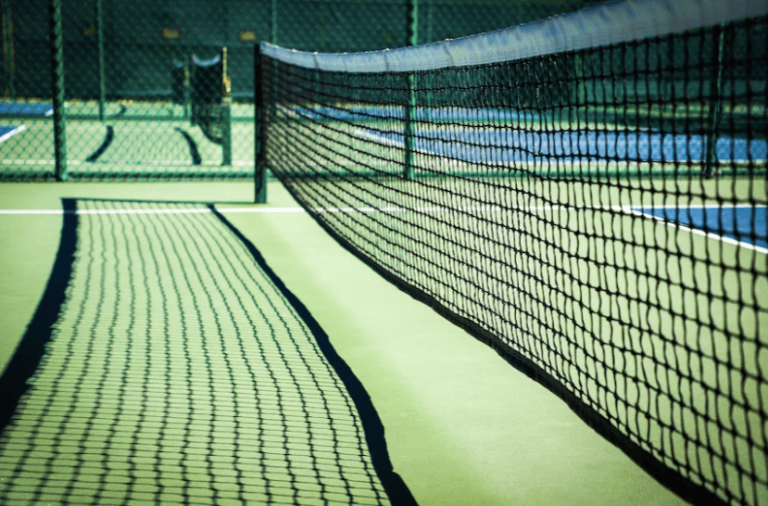 DUPR (Dynamic Universal Pickleball Rating) is a technology company that aims to be the most accurate global rating system in pickleball. The company, founded in 2021, hires sales, marketing, and operations staff, and technical and analytical roles—such as data scientists, data engineers, and other technology professionals—to implement, develop, and enhance their proprietary system across the sport of pickleball. 
It also showcases how sports analytics careers are continuing to expand as new companies and organizations are created in the sports technology industry.
Another leading sports technology company—Sportradar AG—is one of the fastest-growing sports data companies in the world. Sportradar AG combines the world of sports, media, and betting by collecting and analyzing sports data for bookmakers, national and international sports federations, and media companies. The company is hiring in 20 different countries throughout the world, proving careers in sports analytics are truly a global opportunity.  
How to Get Started in a Career in Sports Analytics
You can love sports and not have technical skills. You can love technology and not have a background in sports, although the reality is interest and a passion for sports can make a difference. Most of all, you have to be willing to learn, adapt, and adjust to succeed in a career in sports analytics. 
"We look for talent with core skills and experience and because we're both a sports and technology company, it can be either or both depending on the role," says Kelli Glynn, Interim Co-Chief People Officer at Sportradar. "It is rarely required, though, because a personal passion for sports can translate into the work we do."  
At Sportradar, many employees join the company while they're still in college by working as part-time operators on the Sportradar production team. 
"They help with the collection and delivery of data and the only qualification is an understanding of sports and love of the game," says Glynn. "From there, they often go on to pursue other career paths with us upon graduation." 
What Skills Are Needed in a Sports Analytics Career?
An interest in sports certainly helps, and so do strong technical or software skills, but individuals with a variety of experiences, skill sets, and educational backgrounds are succeeding in sports analytics careers at small and large organizations throughout the world. 
At Sportradar, a desire to learn and grow is critical to success, says Glynn.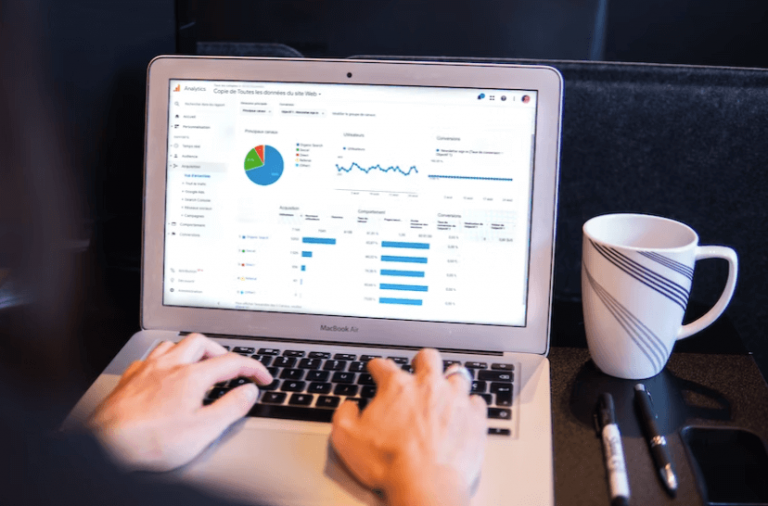 After all, the world of sports analytics is constantly evolving and changing. What one does in their day-to-day job today could be vastly different in one year, two years, or five years from now. Be ready and willing to adapt and learn. 
"We value innovation, integrity, collaboration, and creativity," says Glynn. "Combining those with a desire to learn and grow is critical to moving up in our industry. The industry itself is constantly changing so as new markets and products become available, so do opportunities to expand your skills and experience much of which comes with learning on-the-job."
 That being said, developing proficiency in working with data is one way to expand one's career path and skills. For data visualization, data engineering, and analyst roles, technical skills are important. Learning a data visualization program like Tableau can help you develop your skills and add to one's skill set.
"Analytics are crucial to modern sports," says John Ross, CEO of Test Prep Insight, an online education company. "From watching the film to game planning to mid-game adjustments, stats and real-time data have changed the way we play and view sports. You can have the juiciest, most interesting stats in the world, but if you don't have a dynamic and engaging way of delivering them, it's all for naught."
Mastering the ability to provide technical data to non-technical audiences is important.
"Get good at finding formats and visuals in which to deliver your metrics," says Ryan Rottman, Co-Founder & CEO, OSDB Sports, a digital sports platform. "Whatever program you use, develop your ability to create stunning visuals and usable data."
The ability to adapt is important in any career, including sports analytics.
"The world of sports is constantly changing, and new data and technologies are always emerging," says Rottman. "To succeed in this field, you need to adapt and keep up with the latest trends." 
There's no one-size-fits-all approach to sports analytics careers, so it's essential to define what success looks like for you and tailor your strategy accordingly.
"Always work towards achieving your goals," Rottman added. "With a growth mindset and dedication, you can achieve great things in the world of sports analytics." 
Women in Sports Analytics
It's easy to assume that working in sports technology makes it a boy's club. But leading technology organizations understand the value of diverse teams.Sportradar has a Women in Tech employee resource group that continues to foster an environment in which female engineers, data scientists, analysts, and others can thrive.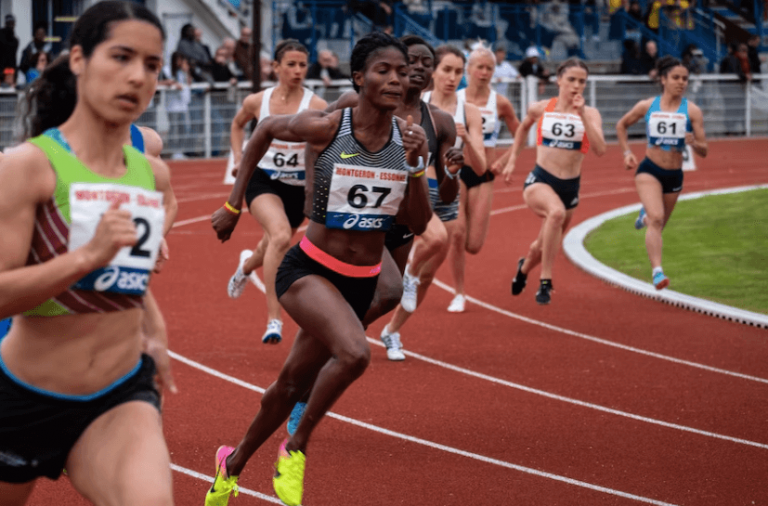 "Sports fans come from all demographics and so does our team," says Glynn.
Women in Sports Tech (WiST) is a nonprofit organization that empowers growth opportunities for women and employers in sports tech and innovation, at all stages of their careers, from the classroom to the boardroom.
The Sloan Sports Analytics Conference is the premiere industry event. The 2023 event is held March 3-4 at the Hynes Convention Center in Boston, MA. The conference's goal is to provide a forum for industry professionals and students to discuss the increasing role of analytics in the global sports industry. It's a unique opportunity to connect with others in the fast-growing world of sports analytics. Five of the 12 guest speakers at the 2023 conference are women and several women will also be a part of breakout sessions and industry networking events throughout the conference.  
Secrets to Success in Analytics Careers
If you're thinking about pursuing a career in sports analytics, look at it from a fan's perspective. 
"Take your personal fan experience and apply it to your role," says Glynn. "What statistics and insights change how you view your favorite sport? What products would enhance your game experience? Where do you go to get information about your favorite team? This is a point of passion industry in which you get to blur the lines between what you love and what you do."
Consider practicing sideline analysis, says Scott Lieberman, Owner, Touchdown Money, a company he founded to provide strategies and step-by-step instructions to help individuals start or build their own businesses. 
"If you have the software, you can even implement predictive modeling, trend analysis, and other statistical information techniques," says Lieberman. "This allows you to gain real-life experience before you apply for jobs. For example, you could pay attention to win-loss records and player statistics while collecting and monitoring data from the game. From here, getting a job is much easier as you can show employers your real-world experience, setting yourself apart from other candidates."
In the article "Sports Analytics Careers: 5 Skills College Grads Should Master for Career Success", Syracuse Economics professor Rodney Paul said it's also important to remember to develop a complete skill set that looks beyond the statistics and data. Paul is also the Sports Analytics Program Director, and along with Syracuse University Professor Michael Veley designed the curriculum for the Syracuse University sports analytics bachelor's degree program.
That's why the focus of Syracuse's program isn't all about sports.
"To use a sports analogy, we want to develop a true 5-tool player," Paul said. "We want graduates of our sports analytics program to be well-versed in a wide variety of core competencies relative to what is needed to succeed in a career in sports analytics."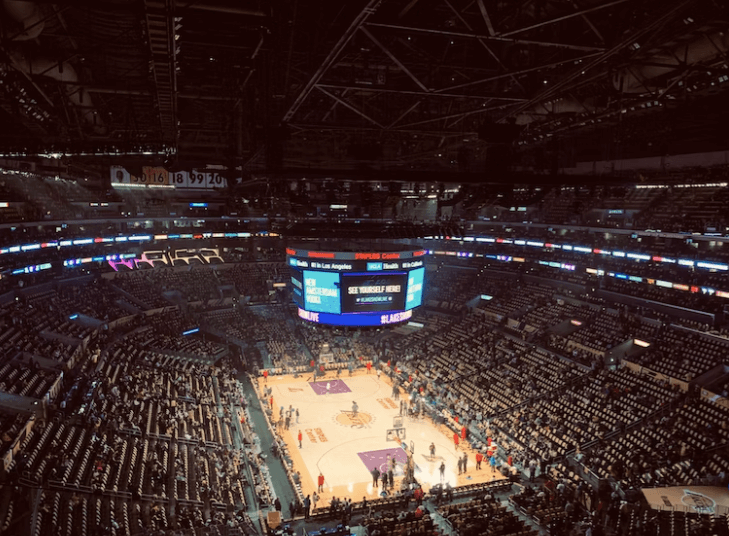 So, at Syracuse students focus on mathematics, computer and information technology, business economics, and communication skills. They also encourage students to look into learning foreign languages due to the global nature of the industry. 
Think about this other statement from Paul: "The KHL (Kontinental Hockey League) is widely known as "the Russian professional hockey league." But, in reality, the 29 teams are based in Belarus, China, Croatia, Finland, Kazakhstan, Latvia, Russia, and Slovakia, and expansion to other countries is likely. Major League Baseball has a large presence in Latin America. The NFL is playing games in Europe. The NHL has a worldwide presence. Soccer? It has always been an international game." 
"Sport industry executives repeatedly tell us that students who are bilingual are highly sought after, especially in growth areas including South America, China, and India," added Lyden Murphy, Dean of Syracuse's Falk College of Sport and Human Dynamics.  
Career Development: Transferable Skills
Learning unique skills such as foreign languages and key technologies and software programs can help develop a complete skill set that can be of value in any industry and prepare individuals for careers in and out of sports. 
Trevor Ford is Head of Growth at Yotta, a mobile savings and investment app. Ford spent a year working in the sports analytics space as a sports data analyst at DraftCrunch, a digital platform and marketplace for the daily fantasy sports market but has since moved on to a different industry and career path. 
However, the skills Ford refined along the way were certainly important in his career development and the ability to work within different industries/sectors. That's because the skills developed working in sports analytics are easily transferable to other industries and opportunities. This makes one more marketable to employers as they grow in their career, in or out of the sports technology industry.
The world of sports is evolving, and changing, quickly, and analytics are here to stay. There is a greater demand and need for professionals to work in sports analytics careers than ever before.  
Use these tips and strategies to break into and grow in a sports analytics career.