The Sunshine State is famous for its fantastic beaches, relaxing waters, gorgeous hotels and complexes, not to mention an eccentric entertainment industry. In particular, Miami is alive with tourism thanks to the presence of a cruise port, international airports, and a vibrant service industry. While Miami's tourism industry is a significant revenue source, the city also depends on trade, manufacturing, research, and finance activities.
However, since the COVID-19 pandemic started, the Miami employment scene has changed. Many job seekers are asking: "Have Miami employment rates bounced back?" or "Where can I find jobs in Miami?"
The Impact of Coronavirus on Employment in Miami, Florida
When the coronavirus pandemic started, businesses shut down and travelers canceled trips to obey international and national orders. The pandemic has had devastating effects on the Miami employment industry, primarily because it thrives on tourism. Without tourists, numerous businesses in the area were affected.
By July, the situation had escalated — the unemployment rate stood at 14.2%. This was the highest level of unemployment recorded in the city, considering that in the same period in 2019, unemployment was at 2.6%. According to the U.S. Bureau of Labor and Statistics, nonfarm employment stood at 2,476,400 as of July 2020. More than 202,500 jobs were lost over the year.
In terms of industries, the leisure and hospitality sector was the worst hit, with more than 85,200 jobs lost over the year until July 2020. Trade, transport, and utility also suffered significant losses, losing more than 32,600 jobs. The professional and business sector lost around 31,300 jobs, while education and health lost 25,900 jobs.
Fortunately, following the reopening of businesses, the unemployment rate decreased to 8.1% in August. The tourism and hospitality sector is yet to recover, though it's beginning to pick up. Fortunately, there are fewer layoffs in the trade, fishing, construction, manufacturing, and agriculture industries. 
What Does This Mean for Job Seekers in Miami?
If you're looking for jobs in Miami, being aware of the current state of affairs is essential. Businesses are picking up but aren't in full swing. However, there are opportunities, and understanding how to stand out for selection is critical. The demand for jobs is high while the supply is low, which means that competition is stiff. Let's explore some tips to help you find employment in the current Miami market.
Craft the Perfect Resumé
If you thought recruiters were sifting through hundreds of applications before the pandemic, imagine what they're struggling through right now. Applicant Tracking Systems (ATS) are here to stay because recruiters need technologies that make their work easier.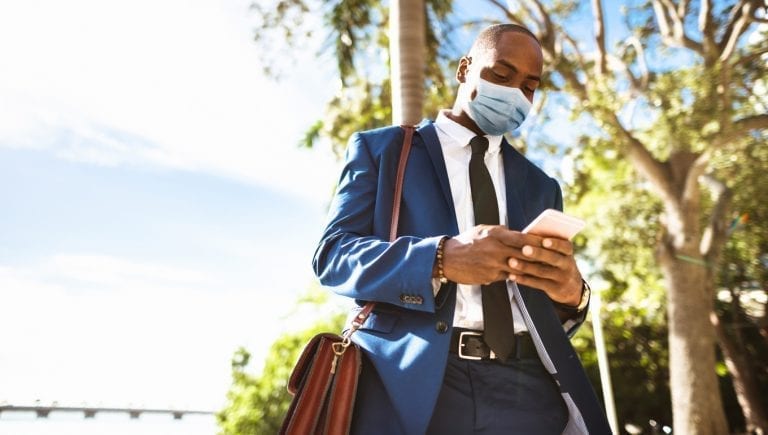 Ensuring that an ATS doesn't kick out your resume is the first step to finding a job. Make sure you are qualified for the roles you apply for. Having the core skills required for every job is the first step to having your resume accepted. Of course, make sure you mention the skills, if necessary, as mentioned in the job ad. Remember that an ATS algorithm scans your resume for keywords. Include the job title, technical and soft skills, experience, and educational requirements indicated on the listing. 
Does this mean that you should try to trick the system by copy-pasting the job description or requirements? Perhaps not. The ATS can recognize the pasted text and display it in the end. More importantly, if your CV includes keywords without context, you'll lose marks. Use natural language and sentences to deliver your message.
Lastly, deliver the document in the recommended format. If the recruiter asks for a PDF, send a PDF. If they need a word document and a PDF, follow the instructions. Sometimes, it's the simple things that get you ahead.
Learn! Learn! Learn!
Since business is slow, companies are looking to hire individuals with multiple skills who can perform various roles. Research new skills you need to excel in your job and look for an online course to learn. If you're a marketer, for instance, you need to prove that you can excel in different ways of marketing while still paying attention to trends and changes.
Studying data analytics, videography, illustration, copywriting, and customer service can prove particularly beneficial. More importantly, if you work online, you need a reliable and active social media presence. Your recruiters need to see you in action. You can try sharing informative blogs on LinkedIn and Twitter, sharing your illustrations online, and posting your videos on Instagram and Facebook.
Ensure that you're also familiar with various video conferencing and collaboration platforms, especially if you'd like to work from home. Employers are looking to cut costs, and if you can prove that you're dependable from home, you improve your chances of getting hired.
Network Online
Physical interactions may be limited, but meeting online is an excellent way to network and increase your chances of getting hired. Joining groups on LinkedIn, Facebook, or Eventbrite exposes you to hundreds of employees, recruiters, and business owners in Miami. These people may have an opportunity that matches your expertise, but they probably won't inform you if they don't trust you. So, how can you build a trustworthy online profile to ensure your networks recommend you for Miami jobs?
First, create a professional account on LinkedIn, Twitter, Instagram, or Facebook. Select the profile depending on your needs and line of work. You can snoop around to see where you're likely to find your crowd. Let's say you choose LinkedIn.
Use your legal name, post a clear and inviting picture on your profile, and add all necessary contacts, especially your official email. If you have a website or other professional accounts, add them to your profile. Browse the app for several groups, companies, and businesses you'd like to recognize you and follow them. 
Now comes the hard part: getting them to notice you. Gaining recognition takes time and dedication.
You can increase your online presence by:
Responding to other people's posts
Sharing informative posts for others to read
Sharing your work and inviting others to respond — this could be a blog, illustration, or videos of you at work
Posting your CV and work experience
Asking your followers to recommend you for jobs (don't be shy!) 
Let's Make Your Miami Job Search Efficient
This post summarizes critical aspects of securing Miami jobs during a pandemic. Fortunately, you can use reliable insights from Lensa to find jobs in Miami. Visit us today to see how our platform can match you to the right jobs and help you craft a successful career in the Sunshine State.