Looking through summer internships and struggling to find the perfect match?
Well, now is a great time to step up your research. After all, finding the right internship means much more than just a few weeks of work during summer break. Because here's the thing: the right opportunity could open the door to a lifelong career and benefits.
For instance, one survey found that college graduates who completed an internship were 15% less likely to be unemployed after graduation. Additionally, students who complete an internship earn 6% more upon graduation than those who don't.
Did you know that summer is an ideal time for internships and offers lots of options? Regardless, to get the most out of any internship, you have to find the right opportunity. And just as importantly, you need to know what to expect and how to prepare. So keep reading to learn all of these things and more!
When Should I Apply for Summer Internships?
The best time to apply for summer internship jobs is — drumroll, please — any time! Sure, many competitive internship opportunities have deadlines between January and March. But some programs accept applications into May and June of each year. And many others list summer internship positions for the following year 6 to 9 months in advance.
So, what's the lesson? Any time can be the right time to browse and apply to summer internships. And don't forget — lots of companies offer year-round internship opportunities. There's truly no need to limit yourself to the summer!
How Do I Find Summer Internships?
Here's the thing: there's no single database that lists all summer internships. But don't worry — you can still find the perfect summer experience to match your resume and career interests. You'll just need to look at a few different sources:
Your college career center, which might have an online database or alumni connections worth exploring
Online job and internship boards, like Lensa.com
Direct listings from desirable companies in your field of choice
Summer Internships: What Should I Write in My Cover Letter?
Don't apply to multiple opportunities with the same cover letter. Instead, consider including these customized components for each position:
A clear outline of why you're interested in this particular internship and company
An outline of your experiences (academic and extracurricular) and your skills, expanding on the overview listed in your resume
An in-depth explanation of how your skills and experience can help the company succeed
Direct references to the internship job posting, including the areas covered and specific qualifications
As you can imagine, most competitive internships require a cover letter and resume. Many also ask for references, and some require additional items like a personal essay, too. The takeaway? Preparation is key to becoming a desirable internship candidate.
How Much Does It Pay?
There is no easy or uniform answer to this question. Many summer internships, especially at smaller companies, are unpaid. Others offer hourly or stipend pay. And some even reimburse housing and living costs! So, consider your needs as you research internship options. That way, you'll apply to opportunities that best suit your current situation.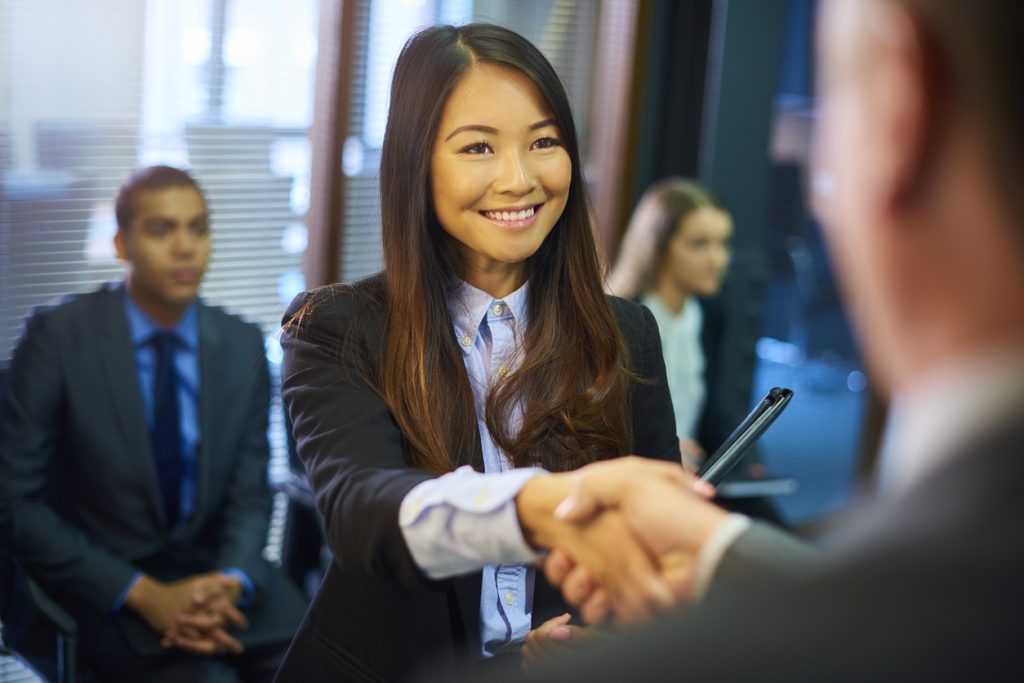 Summer Internships: The 16 Best Jobs This Year
Ready to get specific? The list below shares 16 promising summer internships for 2022. Moreover, all of our recommended jobs come from five top companies.
But before we dive into the details, we'll share one important caveat. No single internship opportunity is best for everyone. Indeed, the right one for you will depend on your unique situation, needs, and qualifications. And remember: some high-paying jobs don't require a college degree at all.
Heads up: we chose the internships below based on company reputation and opportunities for interns.
Summer Internships: The New York Post
Company Overview: Founded in 1802 by Alexander Hamilton, the New York Post is one of the nation's oldest and most prestigious newspapers. In fact, it has a circulation of more than 230,000 copies. That makes it the fourth-largest in the United States!
Career Advancement: Beyond its physical circulation, the New York Post has also evolved into a powerful digital news publisher. As a result, career opportunities exist in a variety of fields. And its workforce grows about 4% per year, which provides interns with an opportunity to advance into full-time positions.
Diversity and Inclusion: The New York Post is an Equal Opportunity Employer. They have also committed to eliminating current biases in hiring a diverse workforce at every level. 
Summer Internship Programs at the New York Post
Digital Summer Intern. Young professionals in this position will work on the Post's digital properties. What's more, they'll find and build wire stories and produce digital packages. Interns also have the opportunity to pitch and write stories to build an online presence.
Decider Social Media Intern. This internship works directly for Decider.com, helping with editorial and social media tasks. Other responsibilities include content research, digital asset management, and content planning. Additionally, interns pitch potential ideas for website content.
Photo Summer Intern. If you're interested in photography, this opportunity offers the perfect internship experience. Interns here engage in visual storytelling as they plan, produce, edit, and publish photography for the company. And take note: applicants will need a portfolio of past photography work. Pro tip: do this online by creating a portfolio website. 
Summer Internships: L'Oreal USA
Company Overview: Headquartered in Clichy, France, L'Oreal is the world's largest cosmetics company. In fact, the company directs more than $30 billion in annual revenue. Their North American operations run through their US headquarters in New York.
Career Advancement: Interns at L'Oreal have significant career opportunities. Indeed, more than 20% of their American workforce has between 1 and 3 years of experience — and the good news? The chances of advancing your career after an internship at L'Oreal are rated as "very high."
Requirements to Apply: L'Oreal USA requires applicants to submit a standard resume and cover letter. They also expect interns to be juniors or seniors enrolled in a 4-year accredited college program. Additionally, L'Oreal prefers applicants with demonstrated campus leadership experience.
Diversity and Inclusion: At L'Oreal, "diversity and inclusion" is more than an application filter. To be sure, it ranks among the company's core values with a belief that it leads directly to innovation and success. Oh, and here's a hint: Some internships require an essay, which is a perfect opportunity to express your thoughts on diversity.
Internship Type: All of L'Oreal USA's internships are paid. And they don't just offer summer internships! You can also find year-long fellowships and trainee programs for college graduates.
Summer Internship Programs at L'Oreal USA
The company currently offers a broad range of internships on our Job Openings page. Here are a few that we especially like:
Finance Summer Internship. This opportunity allows you to fully immerse yourself in the day-to-day activities of a finance management team. Additionally, you conduct category analysis and system enhancement tasks. You'll also present your own project to senior leaders and evaluate the ROI of strategic business decisions. 
Info-Tech Summer Internship. Info-tech interns use their skills to surprise and delight end-users. During 11 weeks this summer, you'll become familiar with L'Oreal's info-tech systems. You'll also provide recommendations for process improvement. As a bonus, interns learn how technology supports a wide range of functions across the organization.
Human Resources Summer Internship. Looking for HR opportunities? Here you can analyze data, identify root causes, and recommend solutions. You'll also take part in formal and informal training opportunities to enhance your own skills.
Sales Summer Internship. This is a great opportunity to learn about strategic sales processes! Interns also have the opportunity to create compelling consumer stories every day. You'll work across marketing and operations to develop a cohesive brand strategy. In the process, you'll interact with some of L'Oreal's largest retail partners — including Walmart and Target.
Summer Internships: ViacomCBS
Company Overview: Do you ever watch CBS, Nickelodeon, MTV, Comedy Central, or even movies from Paramount Pictures? If so, you're enjoying products from ViacomCBS. Headquartered in New York City, the global entertainment giant reaches more than 180 countries.
Requirements to Apply: You'll need to submit a cover letter and resume. You should also know that the company only offers internships to enrolled, full-time students.
Diversity and Inclusion: ViacomCBS is an equal opportunity employer. They herald a "spirit of inclusion" that feeds into everything they do.
Internship Style: All summer 2022 internships at ViacomCBS are paid positions. You'll also have the opportunity to move into a full-time role after graduation — depending on performance, of course.
Summer Internship Programs at Viacom
Marketing & Consumer Products Internships – Summer 2022. Interns in this role work in consumer marketing, digital/social media marketing, or market research fields. You'll become an active part of the marketing team to advance ViacomCBS brands. In doing so, you'll participate in activities such as organizing research and launching campaigns.
Programming Internships – Summer 2022. Interns in this role handle content scheduling on ViacomCBS's many networks. You'll also help in the production and planning of shows that find their way into millions of American households.
Nickelodeon Animation Development Internships – Summer 2022. You grew up with Nickelodeon, and now it's time to influence future programming. Interns here work with the animation development team, helping and shadowing staff in creative meetings and daily workflow. You'll also gain experience in script coverage, pitching, and reviewing stories.
Summer Internships: Ernst & Young
Company Overview: Ernst & Young is a global professional services network based in London. They provide accounting, HR, strategy, operations, technology, and financial services consulting. And their clients are impressive, ranging from Verizon and HP to General Motors and Coca-Cola.
Requirements to Apply: Most of the company's American internships only accept college freshmen, sophomores, and juniors. And they encourage — but don't require — a 3.5 GPA or higher, as well as proven campus leadership experience.
Diversity and Inclusion: Ernst & Young is an equal opportunity employer. They also prefer interns who have experience or belong to organizations committed to diversity, such as NABA and ALFPA.
Internship Type: All internships at Ernst & Young are paid. Even better? Upon successful completion of your internship, you can also compete for a full-time position.
Summer Internship Programs at Ernst & Young
Supply Chain & Operations Intern – Summer 2022. Interns in this position gain exposure to private Ernst & Young clients or federal, local, and state governments. You'll also immerse yourself in supply chain practices and planning. And along the way, you'll develop core consulting skills.
Launch Intern – Summer 2022. This position rotates interns through a variety of tasks for diverse career preparation. So, you'll gain exposure to tax, assurance, consulting, and other business lines. And in the process, you'll develop a strong foundation of sought-after business skills.
Technology Risk Intern – Summer 2022. In this role, you'll assist with tech project planning, client deliverables, and testing results. A bonus? The internship also includes a crash course on common IT consulting tasks.
Summer Internships: Verizon
Company Overview: A global leader in communications, Verizon employs almost 140,000 workers. Their corporate umbrella covers their telephone and internet service provider networks. It also includes brands like Yahoo, TechCrunch, and HuffPost.
Career Advancement: At Verizon, the chances of career advancement are high. Nearly 35% of employees are between 21 and 30 years old, and 31% of employees who were in their position for one year have advanced.
Diversity and Inclusion: As an equal opportunity employer, Verizon prioritizes a diverse culture. It is also consistently rated as one of the best places to work! Verizon's awards include the #1 Military Friendly Company and the Top Company for Working Mothers.
Internship Type: All summer internships with Verizon are paid positions.
Summer Internships at Verizon
Cyber Security Summer Intern 2022. Ready to make hands-on contributions to cybersecurity? Interns in this position become part of Verizon's Threat Management team. Responsibilities include protecting Verizon's global operations, assets, stakeholders, and intellectual property.
Pricing Intern Summer 2022. Looking to enhance your finance, marketing, and communication skills? Interns in this position work within Verizon's Pricing and Contract Management Organization. Here, you'll help to develop complex financial analyses and assist in detailed business case analyses. You could even lead a project as part of an RFP response or revenue realization initiative. 
Business Excellence MBA Summer 2022 Internship. This position, optimized for current MBA students, allows rising business professionals to apply their knowledge to high-impact projects. You'll work with world-class business leaders while you champion, develop, manage, and drive key growth strategies critical to Verizon's success.
Summer Internships, Done Right
Applying for summer internships is about so much more than just a few weeks of work. Indeed, the right opportunity can offer vital experience and open the door to a long and successful career. And you never know where an internship can lead — or the kinds of connections you might make — until you dive in. So find the right opportunity for your field and needs with Lensa today, and watch your career take off.