The aim of this job search guide is to set you up for success for your job hunt in 2020. There's no question that times have changed and the way we search, apply, and interview for jobs has changed with it. However, that doesn't mean that you can't still shoot for that dream role. 
In this job search guide, we'll take you step-by-step through everything you need to do to navigate your way through this new job market and how to come out on top.
How to Get That Dream Job in 2020
Preparing for the Job Search
First up on our list is everything you need to do before you apply for that dream job. A job search is one thing, but there are a few things you need to make sure you've got in-check before you even start applying to those dream roles.
Step 1: Brush Up Your Resume
It's important to remember that a resume is not a stagnant document you send out to every company you like the look of. Let's run through the basics of building a good resume.
Make Sure It's Up to Date
We know it's obvious but we're not just talking about work experience here. Pay attention to dates and other achievements you've made in recent years. Are they all on there? Perhaps you've further excelled in another language? Maybe you've taken an online course? Showcase it all.
That being said, is that role you had as a bartender when you were at college really going to help you land this marketing gig?
Be wise with the information you chose to show and be wiser with the information you chose not to.More so on this point, don't forget to check your contact details are up to date. There's nothing worse than sending out a resume with an old email address: we're looking at you arianagrande4lyf2008@yahoo.com, or a phone number that you don't use anymore.
Every great resume has 2-3 sentences for a micro-biography. We mean micro. Use these sentences well and don't confuse them or repeat them with whatever you have in your cover letter.
We mentioned that a resume isn't stagnant and this is exactly the time to keep it as a fluid document. Any resume you have should be viewed as a resume template. For every company and role that you send your resume to, tweak the details to fit that company and role's needs.
Edit your micro-biography to include the company name and job title. Bring the attributes they are looking for to the top of the page. Look at it as a piece of search engine optimized content; pepper your resume with keywords to attract those eyeballs and "rank higher" on the list.
Building the Perfect Resume
Keep your resume fresh with the times, editing style and keep it to one page. Some good tools and resources you can use to edit your resume are: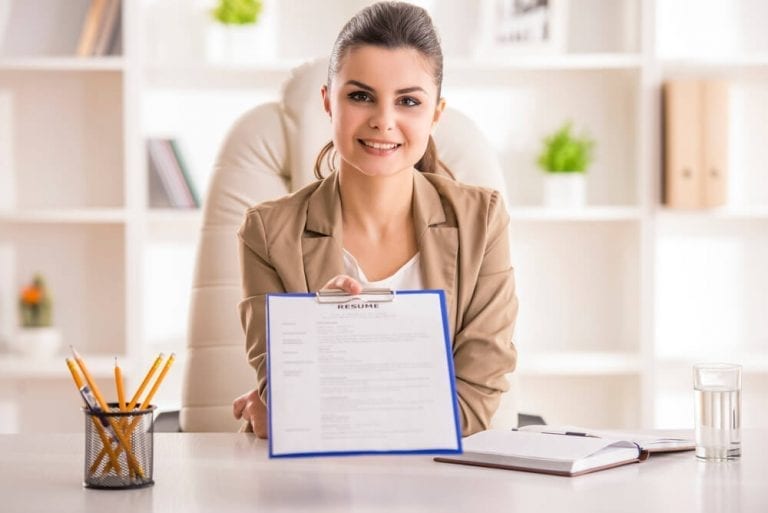 Step 2: Brush Up on Your Skill Set
The job market has changed. What was once desirable a few years back is not necessarily top of employer's lists anymore. Use any free time you have to brush up on your skills and make your profile more marketable and current in today's climate.
Data literacy, tech-savviness, and emotional intelligence are just a few of the skills that employers of tomorrow are looking for. If you really want to stand out from the crowd then make sure you're in a place to put these skills on your resume and demonstrate them when the time comes.
A few online resources you can use:
Step 3: Clean Up Your Social Media
You may think your resume is that creatively tailored document you've submitted for any job application and that's the impression you create with a potential employer. Incorrect. If you really spark interest then your resume is your online presence and it starts with social media.
Firstly, you'll want to run your own social "audit."
What happens if you Google your name?

What social platforms are public and which are private?

Are there any photos that are popping up from the past that you'd rather leave there?
Today, people are a lot wiser to their social presence but it doesn't hurt to check up on this once in a while.
Secondly, consider how you can utilize your social presence to showcase that you're best suited for the role. If you've been a fan of the brand that you're applying for then make sure you're following them on their social channels. Engage with them online.
Make sure their social media manager knows your social username for the right reasons.
Also on this point, a brand's social media channels are the most current and regularly updated showcase of brand voice and messaging. You can do all the "Googling" you want on a brand but you can't guarantee that you'll get the most up-to-date information. See what they're publishing on social media, learn from it, and give yourself fuel for when you get that interview.
Step 4: Find a Business Mentor
Yes, you'll be applying for a role that you think you'll be a good fit for, However, for all the knowledge you've accrued throughout your career there will always be someone else that knows more than you. Find that person and make them your business mentor.
A business mentor is essentially someone within your desired field that you can turn to for help. You can find someone to run you through an interview type scenario or can brush you up on your knowledge about the role you're applying for. Maybe you'll even find a long-term business mentor that's willing to be a reference for your future roles.
A business mentor is there to help you succeed, so bringing them on as early as possible in a job search, sets you up for quicker success.
During the Job Search Process
Once you've followed all the steps above, you should be ready to start your job hunt and apply for roles that are attractive to you. This section of the article is designed to get you through the job hunt itself as well as those interviews that could be the make or break of your process.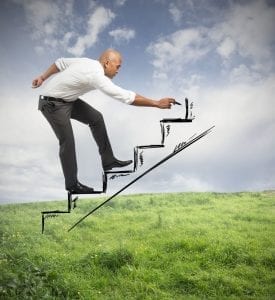 Build on a Process Template
It's so important that you keep track of your application process. It can be a lot to remember who is who, who works for who, and who you've even spoken to. Rework a processes template to fit your needs.
Make sure you note down names and comments on the people you've spoken to. Save contacts in your phonebook so you're not answering a call to an unknown number with the wrong tone of voice.
If you begin having interviews with a company then make sure you note down who has interviewed you already, as well as anyone that's going to interview you in the future.
Keep Tabs on Social Media
This is where you can use social media for your own good as well. Brush up on the people that will be interviewing you. What's their role at the company and what are they interested in? Note this down in your process template so that when you do go in for your interview you're as prepared as possible.
It's recommended that you structure your inbox at this point as well, build out folders, subfolders, and a color-coded tagging system based on action items. This will help you to stay on top of things and will jog your memory when your inbox starts filling up.
Be Valuable in Your Interviews
We cannot begin to dive into interview advice within this guide or you'd be here all day. Lensa has a few articles out there that you can learn from, especially answering today's needs. Learn how to nail your next video interview and prepare to answer the 12 most common behavioral interview questions.
What we'll bring up in this particular guide is referring back to what we discussed earlier about making yourself marketable.
Remember to showcase the skills you've put the time into acquiring if the opportunity arises. In addition to this, don't be afraid to show that you've done your research. Let your interviewer know you really like a recent article they published on LinkedIn or that you appreciate a brand video they recently put out. You'll win extra points for doing your homework.
Lastly, steer your answers towards aspects or skill sets that you want to demonstrate. If you can do it in an authentic way of course. If the interviewer gives you very open-ended questions then think about how your answer can demonstrate a character trait or skill set that you know they're looking for in this role.
What's the Recruitment Process Like?
It's worth noting here that no two recruitment processes are the same and they can really differ depending on the type of company you're applying for. Don't abandon all hope if you don't receive a reply for a job application right away.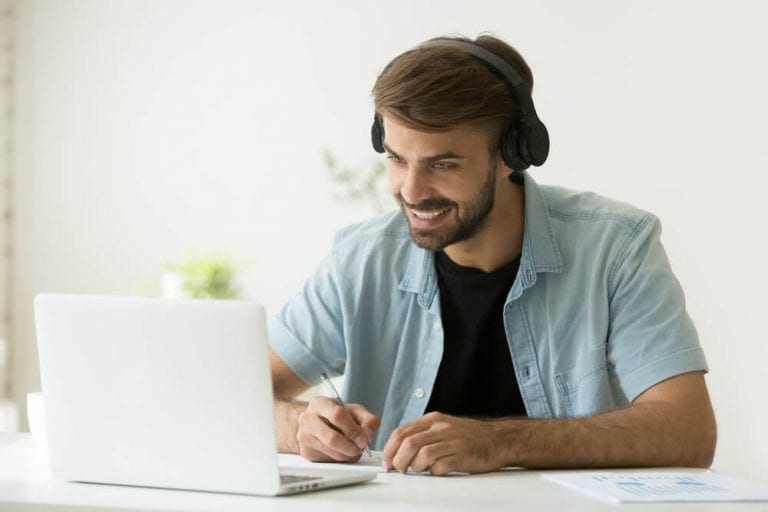 Do, however, make a note in your process template if the job application stated they would not be replying if you are unsuccessful. A lot of larger companies simply do not have the time to let every applicant know they haven't been successful.
Applying For a Job in a Startup?
Startups tend to take a little longer with their recruitment process. It can be anything from 2-8 weeks. For all of the agility that a startup holds, it's essential that they hire the right person.
A cultural fit is so important for a startup in its earliest years, as the team is so small, and hiring the wrong character can really damage team morale.
That being said, there's a high chance that they've never had to hire the role they are looking for, so they're not only making sure that you're right for the role but the role is right for them.
Applying For a Corporate Job?
Corporates tend to be a little quicker off the mark with recruitment. In opposition to startups, the likeliness is that they've done this before and know exactly who they're looking for.
They'll also hold tighter KPIs when it comes to recruitment and will be keen to hit their target. If you're applying for a corporate role then you can usually expect the recruitment process to last between 2-4 weeks. 
In a corporate, the chances of you meeting anyone outside of your department and the HR team are pretty slim. However, in a startup, you may end up meeting the CEO or Founder in your process. Don't be daunted by the roles you come across or the time it takes to get there. Just do your research, present yourself as best you can, and stay transparent the whole way through.
Finding the Job That's Right For You
We'll close this job search guide out with a note on handling rejection and acceptance. Once you get to the interview stage, you'll have to handle one of the two.
Rejection can be a real knock to your confidence. But, it's important not to let a job rejection get you down or slow your pace. Learn from what happened. 
There's nothing stopping you from asking the interviewer for feedback. Listen closely to what they have to say and learn from it, perhaps they'll give you something you can learn from for your next interview.
Rejection is not failure; it's an opportunity to succeed elswhere.
Acceptance is, of course, the complete opposite. Being offered a role can feel like such a win that you'll dive right in with whatever they offer you. Slow down. Consider the offer and everything they've laid on the table.
First, ask yourself if you're 100% certain this is the right role for you.
Second, apply pressure to anyone else you're waiting to hear from and let them know you have an offer on the table somewhere else if you feel like that may help the situation.
Lastly, negotiate the deal that's best for you.
What do you want out of this new role?

Salary will be a negotiation topic, but what else would you like to see?

Holidays?

Remote work options?

Insurance plans?

Pension plans?

Professional development stipends?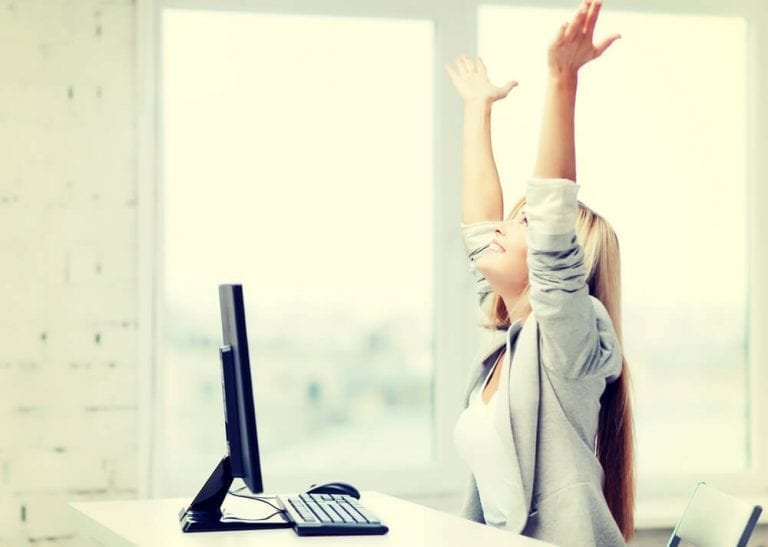 This will most likely be the only time you're able to negotiate so heavily with this company so make sure you start your new career as happy and as secure as you can be.
With that, we'll close out this guide to a job search in 2020. Hopefully, it's given you some tips, advice and provided you with some tools to set you up for success in finding that dream job. Use this guide to ace your interviews, negotiate an onboarding package that's perfect for you, and find a role that you can thrive in.